Kit Kats are a lunchbox staple around the world. Enjoyed by both adults and children, Kit Kats are one of the best selling chocolate bars. Only in Japan do they have Sake Kit Kats!
So are Sake Kit Kats alcoholic? Sake Kit Kats are alcoholic and Nestlé Japan does not recommend them for children or people with low alcohol tolerance. The original Sake flavor Kit Kat has an alcohol content of 0.8%, not much compared with a shot of vodka, which usually has an alcohol content of 40%.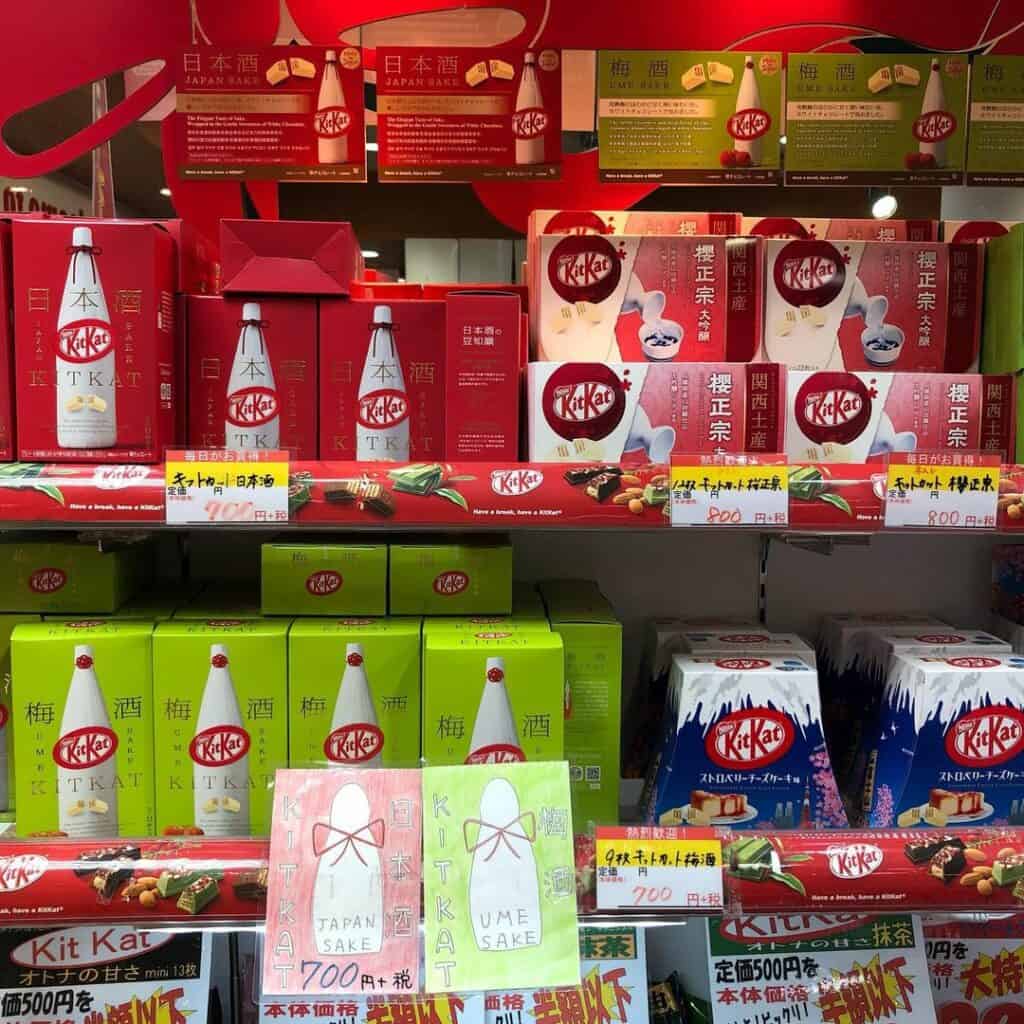 Since being brought to market there have been several variations of Sake Kit Kats, some of which have an alcohol content as low as 0.2%.
Everything You Need To Know About Sake Kit Kats
There are loads of different flavors that vary depending on the region, some of the most surprising flavors can be found in Japan. There are over 200 varieties of Kit Kat in Japan, including multiple Sake Kit Kats, which have a range in alcohol content.
Kit Kats are so popular in the country that Nestlé opened a Kit Kat store at Namba Station in Osaka. Sake Kit Kats were introduced in 2016 by Nestlé as white chocolate combined with Sake powder. The product was produced based on how popular the green tea variety has been and is aimed predominantly at the tourist market.
Japan has become the unexpected king of Kit Kat, although the confectionery began in York, the United Kingdom, it has gone on to become the number one selling chocolate in Japan.
Kit Kat flavors differ between regions, so if you're visiting Japan you might spot new and exciting Kit Kat's everywhere you go.
Will Sake Kit Kats Make You Drunk?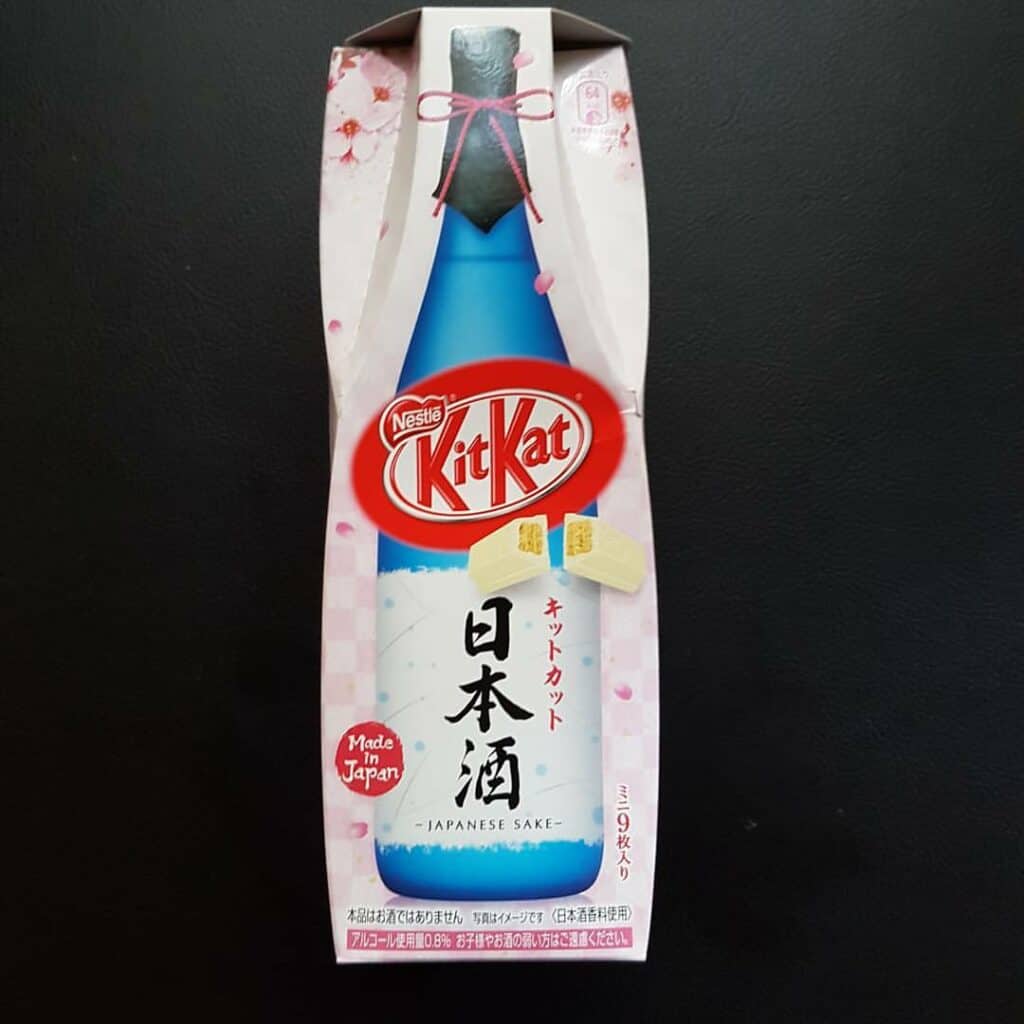 So, will Sake Kit Kats make you drunk? Sake Kit Kats will not make you drunk. Sake Kit Kats do not have a high alcohol content, at most they contain 0.8% alcohol. Technically if you eat enough of them you could find yourself drunk, or at least feeling a buzz. However, the amount of Sake Kit Kats you would have to consume would be quite a lot.
Only those with a severely low tolerance to alcohol are likely to find themselves getting drunk off Kit Kats. Unfortunately, the alcohol content is not sufficient enough to get someone drunk after just a bar or two. Nestlé didn't create this alcoholic Kit Kat flavor as a way to get people drunk.
Nestlé Japan has created over 300 variations of Kit Kat including regional and limited edition variations. Sake Kit Kats have proven to be a favorite among consumers which means that more alcoholic variations have been created. 
What Other Alcoholic Kit Kats Are There?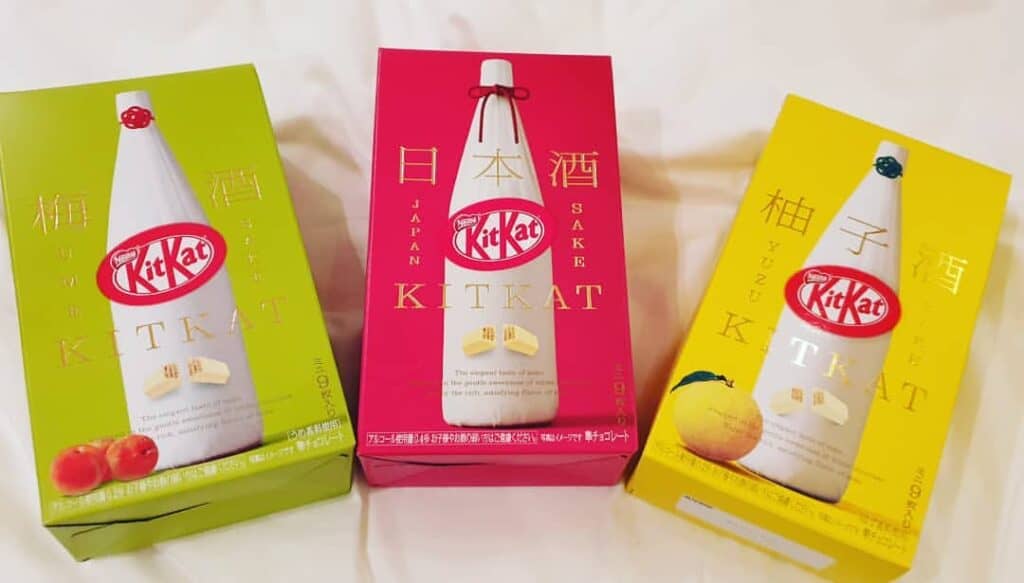 The original Sake Kit Kat debuted in 2016 in Japan, where it was aimed at foreign tourists. However, it is not alone on the market anymore and there are now several alcoholic Kit Kats available to purchase in Japan.
In 2017 Nestlé partnered with brewery Masuizumi and footballer Hidetoshi Nakata to release a premium version of their Sake Kit Kat. Called the Masuizumi Japan Sake Kit Kat, this version has a more elegant design and is aimed at a more premium buyer. This version has slightly less alcohol content, sitting at just 0.4%.
Hidetoshi Nakata has gone on to produce a second sake Kit Kat with Nestlé that's vastly different from the Masuizumi variation. The ex-footballer partnered with Niizawa Sake Brewery, where their sake is a rice wine made with super-rich Jersey yogurt. This variety is known as Yoghurt Sake Kit Kat and has an alcohol content of 0.5%
A fruit-based Sake Kit Kat is also available known as Ume Sake Kit Kat. This saw Nestlé partner with brewery Heiwa Shuzou where they created the new Kit Kat flavor using a plum flavored sake. There is 0.2% alcohol content to be found in a bar of Ume Sake Kit Kat.
Another fruit flavored Sake Kit Kat is the Yuzu Sake Kit Kat made in conjunction with Hidetoshi Nakata and brewery Hamakata Shoten. The sake made at this brewery is infused with the citrus fruit yuzu. Also sitting at a 0.02% alcohol content, this version is known for its creaminess and herbal flavor.
Where Can You Buy Sake Kit Kats?
The unfortunate news is that Sake Kit Kats are only available to purchase within Japan. Nestlé doesn't seem to have any plans to the flavors to any international markets. This gives westerners yet another reason to book their tickets to Japan.
Nestlé has made varieties of Kit Kats that are only available in certain regions. This has helped make Kit Kats a success in the country as regional varieties are perfect as omiyage. Omiyage is the Japanese word for a souvenir, so travelers often bring regional Kit Kat's home to their loved ones.
When you travel to Japan you can be on the look for the different varieties available during your travels! 
If traveling to Japan is out of your price range for now, and you're keen to try these alcoholic Kit Kat bars, then you're still in luck. Although Nestlé does not sell them outside of Japan you will be able to find them online through third-party resellers. You may also be able to find them at an Asian food shop if there's one within travel distance.
Are There Other Unusual Flavours of Kit Kats?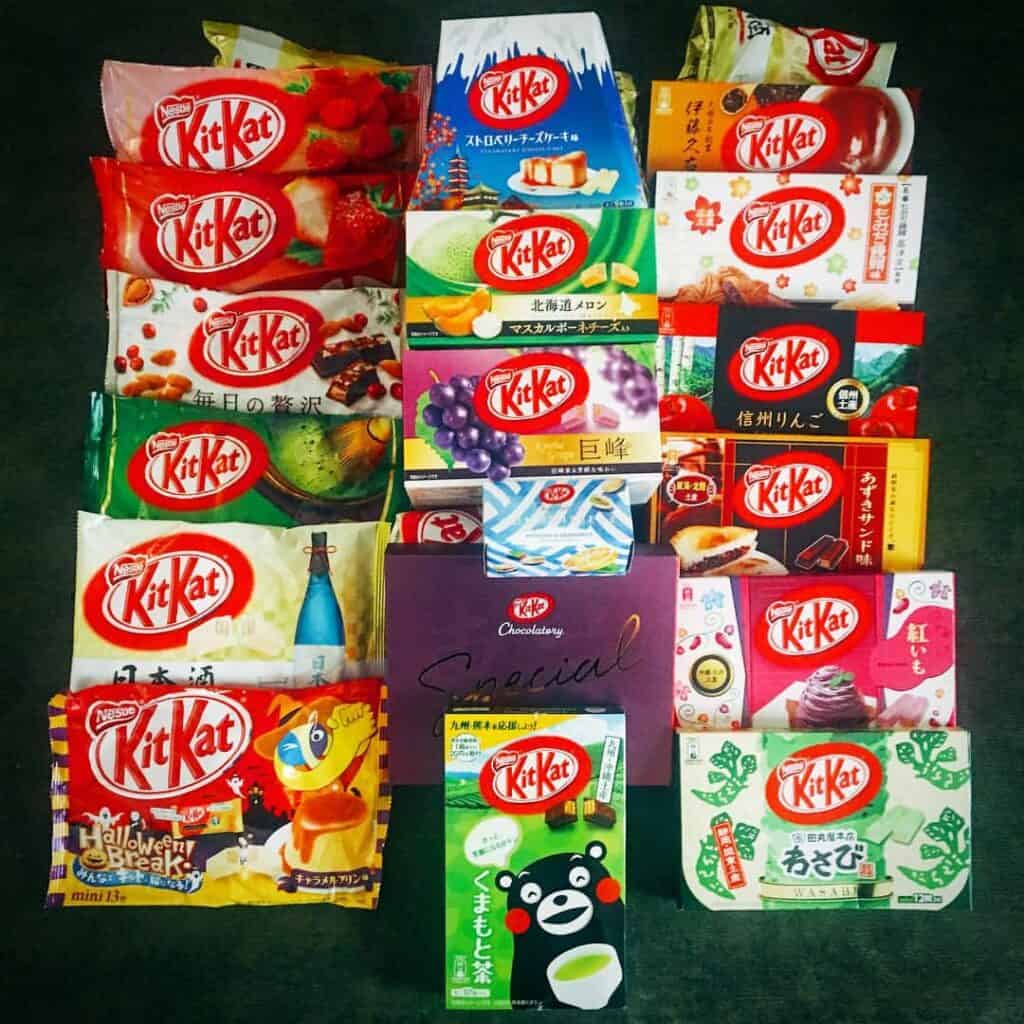 There are plenty of Kit Kat flavors in Japan that you wouldn't have thought of. A wide-ranging list of flavors are released across the country, regionally or time-limited. Some of them sound absolutely delicious such as Apple Pie or Strawberries and Cream, but others are just plain weird.
There's the Baked Sweet Potato Kit Kat flavor, where the packaging would actually have you bake the Kit Kat for the full effect. For those who like a bit of a kick to their Kit Kat's, there are Red Pepper or Wasabi flavors for you to try. The flavor I have the hardest time picturing is the Soy Sauce flavor Kit Kat.
Rounding out the list of unusual flavors of Kit Kat we have the Cough Drop flavor and the Miso Soup flavor. Medication and soup flavor Kit Kat, perfect for anyone who's feeling a little sick after hearing about them!