Have you ever wondered if ramen and spaghetti are the same things? They can be, right? They are both noodles at the end of the day. But is it the truth?
The main difference between ramen and spaghetti is that ramen is a Japanese dish made with noodles, kansui, and other seasonings, while spaghetti is an Italian dish made with noodles, tomato sauce, garlic, and olive oil. Ramen is typically served in a deep bowl with toppings, while spaghetti is served in a shallow bowl with sauce coating the noodles. Ramen has a savory, umami-packed flavor profile, while spaghetti has a saucy, herbaceous flavor profile.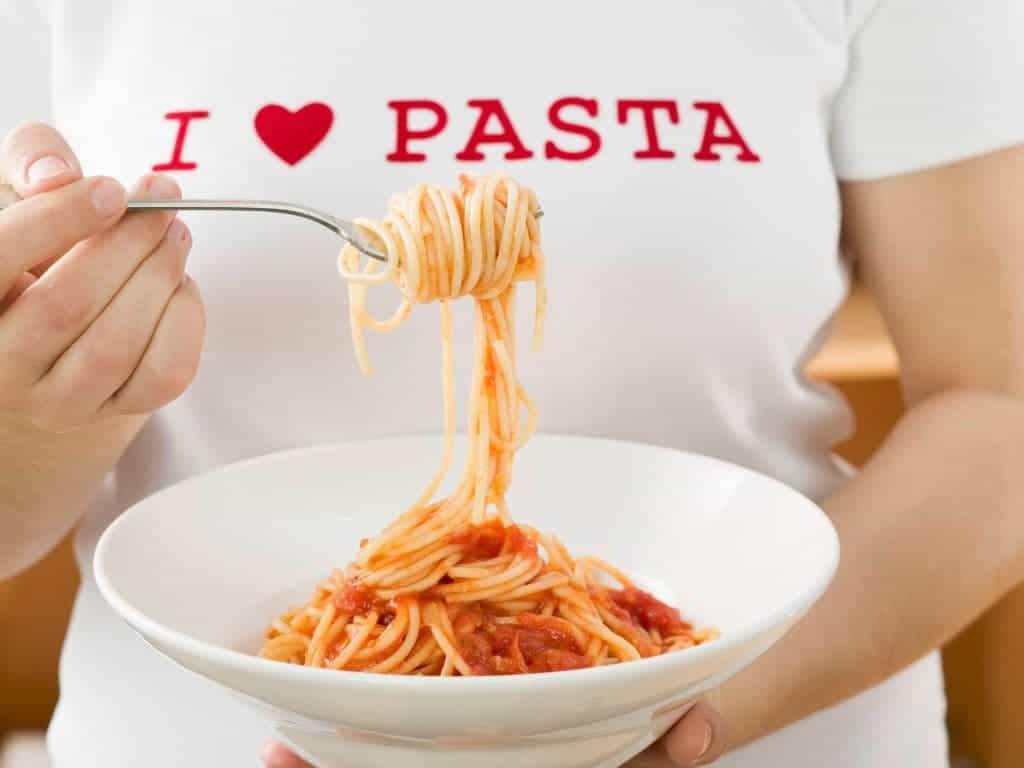 In the rest of the blog, I will delve deeper into the world of noodles and discover what makes each dish unique.
How Are Ramen and Spaghetti Different?
Ramen and spaghetti: two beloved noodles from opposite sides of the globe. But where did these tasty strands originate? Here's an overview! 
| | | | |
| --- | --- | --- | --- |
| Dish | Country of Origin | Ingredients | Popular Variations |
| Ramen | Japan & China | Wheat flour, salt, kansui, pork/chicken bones | Tonkotsu, miso, shoyu, shio, tsukemen, curry ramen |
| Spaghetti | Italy | Wheat flour, tomato sauce, garlic, olive oil | Marinara, bolognese, arrabbiata, carbonara |
Let's get to the details now! 
Ramen
The history of this savory noodle soup can be traced back to China, where wheat noodles were a staple food. In the late 19th century, Chinese immigrants brought these noodles to Japan, where they were transformed into the dish we know and love today. At first, ramen was cheap and filling for laborers, but it gradually gained popularity among the general population.
Spaghetti
This classic pasta dish has a long and storied history in Italy, with some evidence suggesting that it was eaten as far back as ancient Rome. But spaghetti took off in the 19th century, particularly in the southern Italian city of Naples.
The dish was often served with a simple tomato sauce, quickly becoming a favorite among Italians. In the late 1800s, Italian immigrants brought spaghetti to the United States, where it became a popular meal in its own right. Spaghetti is enjoyed worldwide, with many different variations and sauces available.
So there you have it, the fascinating origins of ramen and spaghetti! Whether craving a comforting bowl of ramen or a hearty plate of spaghetti, these two dishes have come a long way from their humble beginnings. 
So go ahead, indulge in a bowl of steaming hot ramen, or twirl your fork into a pile of spaghetti – after all, these beloved noodles are a true testament to the power of food to bring people together.
Preparation and Presentation: Noodle Showdown
Now that we know the origins of ramen and spaghetti, let's talk about how these noodles are prepared and presented.
Ramen: Slurp It Up
When it comes to preparing ramen, it's all about the broth. The broth is simmered for hours to develop complex flavors and is typically made from pork or chicken bones, vegetables, and various seasonings. The noodles are cooked separately and added to the broth just before serving. 
Ramen is served in a deep bowl, with the noodles at the bottom and the broth on top. Toppings like sliced pork, soft-boiled eggs, seaweed, and green onions are often added for extra flavor and texture. And don't forget to slurp – it's considered a compliment to the chef in Japanese culture!
Spaghetti: The Saucy Staple
When preparing spaghetti, the sauce is the star of the show. The sauce should be flavored and simmered to develop depth, whether making a classic marinara or a meaty bolognese. The noodles are boiled separately and combined with the sauce before serving. 
Spaghetti is typically in a shallow bowl, with the sauce coating the noodles. A sprinkle of parmesan cheese and some fresh basil or parsley on top can add the perfect finishing touch.
So, Which Noodle Wins?
Regarding preparation and presentation, both ramen and spaghetti have their strengths. Ramen's savory broth and an array of toppings make it a satisfying and filling meal, while spaghetti's saucy goodness is a classic comfort food. 
Ultimately, it comes down to personal preference. But one thing is sure – there's nothing quite like a steaming bowl of noodles to warm you up on a chilly day.
Flavor Profiles
Ramen and spaghetti are like two flavor worlds colliding. They may say both can be made of noodles, but their flavor profiles differ.
Ramen
Ramen is all about that umami bomb! The broth is the show's star, simmered for hours to develop that rich, savory flavor. Depending on the style, you'll find a variety of seasonings in ramen broth, from soy sauce to miso to fish sauce. And remember the toppings! Every dish element adds to the flavor profile, from soft-boiled eggs to sliced pork to nori.
Spaghetti
Spaghetti, on the other hand, is all about the sauce. From classic marinara to spicy arrabbiata, the sauce brings flavor to the party. Garlic, olive oil, and parmesan cheese are standard flavor components in spaghetti dishes. And let's remember the herbs! Fresh herbs can take the flavor to the next level, from basil to oregano to parsley.
So, which flavor profile do you prefer? The rich and savory umami bomb of ramen or the saucy and herbaceous goodness of spaghetti? 
It's a tough choice, but one thing's certain: both dishes are uniquely delicious.
Final Thoughts
Ramen and spaghetti are like two best friends who couldn't be more different. Sure, they both have noodles, but the similarities end here. Ramen is the savory, umami-packed powerhouse, while spaghetti is the saucy, herbaceous delight.
When it comes to presentation, ramen likes to keep things casual with its hearty bowl and chopsticks. In contrast, spaghetti dresses to impress with its twirlable noodles and fancy sauce. And as for flavor profiles, it's all about that rich broth and delicious toppings for ramen. Whereas spaghetti relies on its trusty sidekick, the sauce, to bring the flavor party.
It's all about personal preference. Are you in the mood for a comforting bowl of ramen or a classic plate of spaghetti?
It's up to you to decide! But no matter what you choose, remember that both dishes are tasty in their unique ways.