Japan is a great place to visit when you want a wonderful vacation including rich culture, stunning scenery, and modern amenities. Japan is a place that must be visited at least once by the travel enthusiast but high flying costs should not be the hurdle. There are ways to travel at an affordable cost in Japan and in this blog, we'll go through those ways. 
The cheapest month to fly to Japan is typically in November. This is considered the off-season for tourism in Japan, leading to lower flight charges compared to other times of the year. Booking flights during this time can help travelers save significant costs on airfare.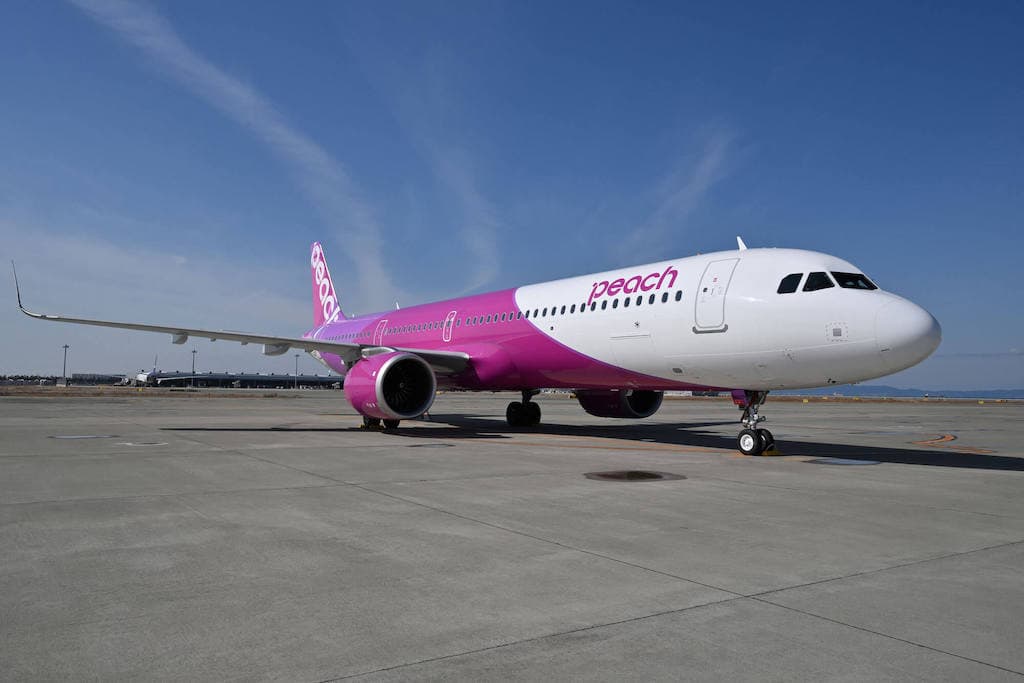 Continue reading to discover answers to some of the common questions asked for traveling in Japan such as What are the cheapest airlines to Japan? What are the different types of deals on domestic flights in Japan?, and What are the cheapest airports to fly into Japan? So, let's get flying.
What Is the Most Affordable Time to Book a Flight to Japan?
The most affordable time to book a flight to Japan is November. This is the off-season so the flight charges are usually cheaper than the rest of the year. 
What Are the Cheapest Airlines to Japan?
The cheapest airlines to Japan are:
Zipair: Zipair is considered Japan's latest budget airline which was launched in 2020. The flight operates from Honolulu, Bangkok, Los Angeles, and Seoul to Japan. 
Singapore Airlines: This is a more comfortable airline to Japan since it offers high-quality service and competitive pricing. The flight boards from Los Angeles, San Francisco, New York, and Seattle to Japan.
China Airlines: With a 4-star rating China Airlines offers competitive pricing on flying from Los Angeles, San Francisco, New York, Honolulu, and Seattle to Japan.
Eva Air: Eva Air is a member of Star Alliance and is known for its excellent service and on-time performance. Though it is more expensive than the other flights, It is just worth it. 
Air Canada and United Airlines are the other two airlines that offer cheap flights from the USA to Japan.
What Are the Different Types of Flights to Japan?
The main types of flights to Japan are:
Direct flights: The most convenient and fastest way to travel are with direct flights. There are over 113 airports across the world that have direct flights to Tokyo, Japan. 
Indirect flights: If you're looking for cheaper ways to fly to Japan, this could be it. Airlines that offer indirect flights to Japan are VietJet Air, Cebu Pacific, Emirates, Qatar Airways, and Singapore.
Low-cost flights: You might not get the desired facilities and amenities at low-cost flights but it sure makes the travel affordable. Various low-cost flights to Japan are Jetstar, AirAsia, Scoot, Peach, and Vanilla Air. These flights can cost as low as $350.
Charter flights: Charter flights are unscheduled flights that are not part of the regular flight routine. There are certain companies that offer Charter flights to Japan including TUI, Thomas Cook, and Flight Centre. 
What Are the Cheapest Airports in Japan to Fly Into? 
'The Land of the Rising Sun' should not be missed from your traveling plans. Japan has the charisma that every travel enthusiast must experience once in their lifetime. And expensive airports should not halt that experience. Thus, let's look into the cheapest airports in Japan to fly into:
1. Haneda, Tokyo 
Of the two major airports in Tokyo, Japan, Haneda Airport is the most affordable. This airport lies near Tokyo Bay in the south region of Tokyo. The current charges (as of writing) at Haneda are:
International Departure Charges: 
Adult: JPY 2,950  
Child: JPY 1,470
International Transit Charges: 
Adult: JPY 1,470  
Child: JPY 730
2. Narita International Airport
Narita is another affordable airport in the capital of Japan. Although, from Narita International Airport, it'll be a 2 hours ride into the city; the cheap airport prices make it a worth-it option of airports to fly into. The current charges (as of writing) at Narita International Airport are:
International Departure Charges: 
Adult: JPY 1,040   
Child: JPY 520
International Transit Charges: 
Adult: JPY 520 
Child: JPY 260
3. Oita 
Oita Airport is the gateway to Kyushu Island, where you encounter some breathtaking scenic beauties of Beppu, Yufuin, Takachiho, and Aso. With Funai Castle, Takasakiyama Monkey Park, and Wasada Town; Oita can be the best airport choice for people who enjoy nature more than the city's hustle-bustle. The current charges (as of writing) at Oita Airport are:
International Departure Charges: 
Adult: JPY 2,570
Child: JPY 1,280
International Transit Charges: 
Adult: JPY 1,280  
Child: JPY 640
4. Nagasaki Airport 
Located on Kyushu Island, Nagasaki Airport can be a perfect getaway to experience the beautiful island of Kyushu and explore its multicultural influences. Kyushu Island is abode to some of the amazing tourist attractions of Japan including the atomic bomb museum, the peace park, the Glover Garden, and the Dejima Island. The current charges (as of writing) at Nagasaki Airport are:
International Departure Charges: 
Adult: JPY 2,570
Child: JPY 1,280
International Transit Charges: 
Adult: JPY 1,280  
Child: JPY 640
How to Find Cheap Flights to Japan? 
Finding the cheapest flights is never easy. To make your trip affordable, you'll need to do some research. Following are the ways you can find cheap flights to Japan:
Compare flight charges of different airlines at websites like Skyscanner and Kayak.
Fly during the Off-season in Japan. It usually lies in November or January and February. 
Fly to Tokyo Haneda Airport since it has affordable airport charges and it is closer to the city center of Tokyo. 
Fly with low-cost carriers such as Zipair, Singapore Airlines, China Airlines, and Eva Air. 
Get a below-average price by booking your flights at least 5 weeks before the departure.
What Types of Discounts and Deals Are Offered for Flights to Japan?
Fortunately, there are several ways you can save your money to travel to Japan. Some of the most common deals and discounts offered for flights to Japan are: 
Early booking discounts: Many airlines offer good discounts when the flight is booked at least a month in advance. 
Foreign visitor fairs and air passes: Japan Airlines (JAL) and All Nippon Airlines (ANA) offer special fares and air passes for foreign visitors in which you can fly anywhere within Japan for as low as 10,000 yen.
Discount Airlines: Some of the Discount airlines in Japan such as Jetstar Japan, Peach Aviation, Skymark Airlines, Air Do, and Solaseed Air offer cheaper domestic travel in Japan.
Some of the popular air passes in Japan that can help you fly at discounted prices are:
JAL Japan Explorer pass: 11,000 Yen per domestic flight 
ANA Experience Japan Fare: 11,000 Yen per domestic Flight 
JAL Welcome to Japan Fare: 14,300 Yen per domestic flight
ANA Discover Japan Fare: 16,000 Yen per domestic flight
Some of the low-cost domestic airlines in Japan are:
Peach Aviation 
Jetstar Japan
Spring Japan
Skymark Airlines 
Airdo
Starflyer 
Solaseed Air 
Are There Special Offers for Seniors or Military Travelers to Japan?
Yes, there are a few airlines like delta airlines that offer discounts on domestic flights for seniors and military travelers. 
How Are Prices Of Airlines and Hotels Fluctuating During the Year In Japan?
Demand, season, events, and exchange rates are the factors that determine the prices of airlines and hotels during the year. Both the prices of airlines and hotels go high during the peak travel seasons such as at the times of cherry blossoms, festivals, holidays, and skiing. So, the typical months that encounter the highest airlines and hotels are spring (March to May), summer (July to August), and winter (December to January). 
Hotel tariffs are particularly high in popular destinations of Japan such as Tokyo, Kyoto, Osaka, Hokkaido, and Okinawa. The prices get even higher during the peak season, during holidays, weekends, and special events such as the Tokyo Olympics or the Rugby World Cup. 
What Are the Best Times to Visit Japan on a Budget?
Spring and Fall are the best seasons to avoid high prices of peak seasons yet get a pleasant vacation in Japan.