Are you a fan of My Hero Academia? Do you want to watch it in English dubs?
Is My Hero Academia Dubbed on Crunchyroll?
My Hero Academia is available in English dubs on Crunchyroll, with the first three episodes of Season 1 available for free and the remaining episodes requiring a paid plan. The English dubs are provided by leading voice actors, and the series is also available with English subtitles and in Spanish on Funimation, which is part of Crunchyroll. My Hero Academia is an entertaining and action-packed show that can be enjoyed in English on Crunchyroll.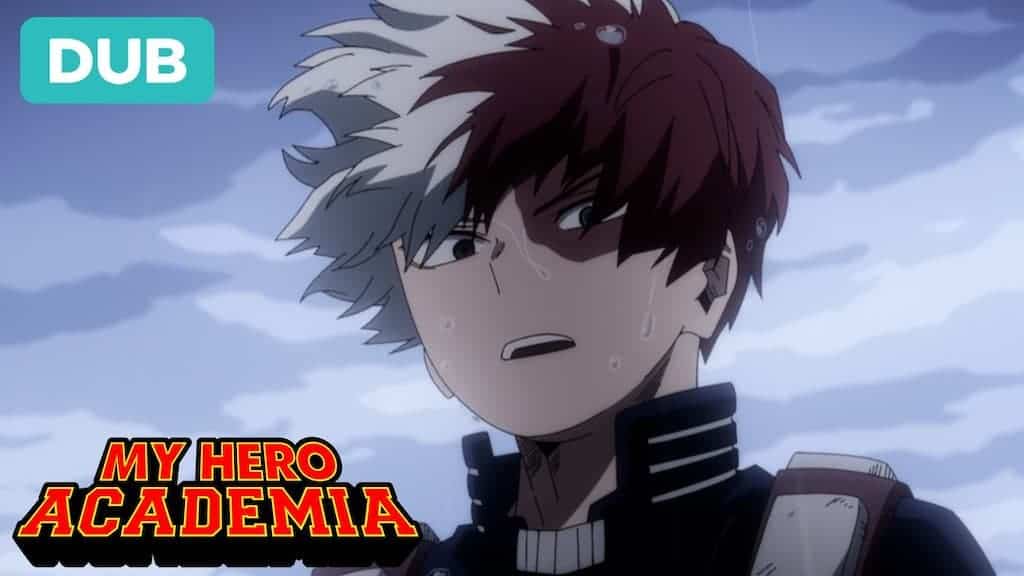 In the rest of the blog, I'll show you how you can access My Hero Academia dubbed in English on Crunchyroll. Let's begin!
My Hero Dubbed on Crunchyroll
If you're an anime fan, you may have watched the action packed series My Hero Academia by now. The story of Izuku Midoriya and his journey to become a hero is exciting. And if you still haven't seen the movie, I have something to tell you that will make your day! Here it is:
Crunchyroll has My Hero Academia in English dubbing. Great! Isn't it?
You can watch the first three episodes of English dubbed My Hero Academia, Season 1 for free. Thereafter, you'll have to buy a paid plan to watch the remaining episodes.
Crunchyroll also offers all free episodes of My Hero Academia with English subtitles.
You can also watch the series dubbed or subbed on Funimation, part of Crunchyroll.
Funimation also has the series in Spanish.
But remember, Funimation has indeed merged with Crunchyroll. However, it is a separate service from Crunchyroll. So, you will need to pay for both services separately. Plus, you need to have separate accounts for each. 
How to Watch My Hero Academia Dubbed on Crunchyroll?
Being an anime fan, I can understand that you're getting all eager to watch the series as soon as possible. And now that you know it's available on Crunchyroll, on top of it, with English dubs, your excitement perhaps has no bounds. 
So, if you're wondering how to watch My Hero Academia on Crunchyroll, I've sorted this for you.
First things first, you'll need a Crunchyroll account. If you don't have one already, head over to the Crunchyroll website. And sign up for an account. There are several subscription tiers available. But the lowest tier (Fan) is sufficient for you to access the dubbed episodes of My Hero Academia.
Once you're logged in, you can search for "My Hero Academia" in the search bar. Make sure to select the version that specifically states "My Hero Academia (Dubs)." This is the English dubbed version of the show. 
If you're starting from the beginning, navigate through the seasons and episodes until you find the one you want to watch. For instance, if you want to jump right into the sixth season, simply select "S6 E114 – A Quiet Beginning" to watch the first episode of My Hero Academia, Season 6.
Quality of the Dubs: What to Expect?
Now that you have access to My Hero Academia, you're in for an exciting journey! But besides the storyline, something makes a dubbed anime movie worth it. It's the quality of the English dub.
I have done some digging for you so that you know what's in store for you. And no, these are not the spoilers. I'm here to give you a sneak peek of what to expect from the English dubs.
The dub team and English-language voice actors have put in a tremendous amount of hard work. What's the result? Well, the English version of the show turns out just as captivating and enjoyable as the original Japanese version.
In fact, voice actor casting is one of the most impressive aspects of the My Hero Academia dub. The English voice actors have been chosen to match the Japanese voices as closely as possible. And these are some of the best dub artists in the business. 
If you're a seasoned anime fan, these names might ring a bell:
Monica Rial, known for playing Bulma in Dragon Ball Z, voices Tsuyu Asui. Her vocals are high and stern. This gives her character a feisty presence.
Aaron Dismuke was raised in the anime dub industry. So, he brings a wealth of experience to Tamaki Amajiki's role.
Luci Christian has played various memorable roles in the anime scene. She plays the bubbly and tenacious Ochaco Uraraka in My Hero Academia.
Chris Sabat has been part of the anime scene for decades. He has voiced many iconic characters. He brings a commanding presence to My Hero Academia as the voice for All Might.
So, what really makes the My Hero Academia dub stand out is the sheer talent of the voice actors. They bring depth and nuance to the characters that make them feel real. Their attention to detail ensures that the dub accurately captures the spirit of the original show. So, you're likely to be surprised at just how well it matches up to the original Japanese version.
Final Thoughts 
If you are a My Hero Academia fan who prefers to watch the show in English, Crunchyroll has everything you need. The streaming service not only has the series dubbed in English but also the subtitled version. 
All you need is a Crunchyroll account and a subscription to the Fan tier to access the dubbed episodes. 
Apart from Crunchyroll, you can also watch My Hero Academia in English and Spanish on Funimation, part of Crunchyroll. 
And let's not forget about the English voice actors. They have truly outdone themselves in bringing the characters to life. Thanks to their incredible talent, My Hero Academia is just as enjoyable in English as it is in Japanese. 
So what are you waiting for? Dive into the fantastic world of My Hero Academia in English, courtesy of Crunchyroll.