Are you looking to watch dubbed Attack on Titan on Crunchyroll? I've got exciting news for you!
Attack on Titan Dubbed can be found on the streaming platform Crunchyroll. However, the English dub of Final Season Part 3 is currently unavailable. Nonetheless, viewers can still enjoy the captivating storyline and multifaceted characters featured in the previously dubbed episodes.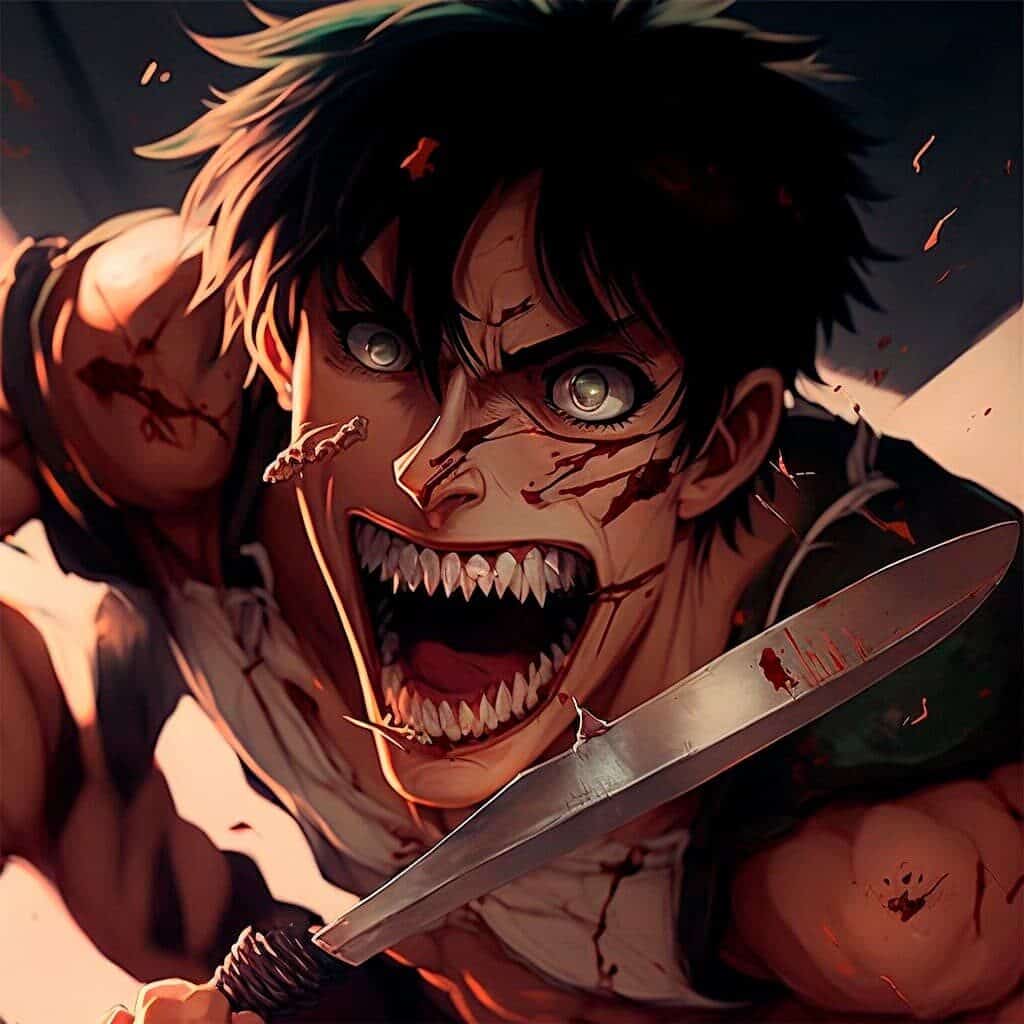 In this blog, I'll find out where you can watch Attack on Titan dubbed. Let's find out!
Attack on Titan, Dubbed on Crunchyroll
If you're a fan of Attack on Titan, there's a treat for you. Attack on Titan is available on Crunchyroll with an English dub. That's right. You can enjoy epic battles and heart-thrilling moments with the convenience of a language that you understand!
But there's a catch. Before you get too excited, let me tell you something. The latest season of Attack on Titan, part 3 of the final season, is not yet available in English dub on Crunchyroll. I know it's a bittersweet moment for you.
However, you need not worry. There are still a number of English dub episodes to catch up on while you wait for part 3. 
The first three seasons of Attack on Titan are fully dubbed in English, with season 4, part 2 also available in English dub. But first things first, how can you watch it on Crunchyroll?
Well, I've got this sorted for you step by step:
Head over to the Crunchyroll website. To do this, type "crunchyroll.com" into your web browser. Or simply click on www.crunchyroll.com.
Now you're on the website. So, look for the Account Menu (a small person icon) located on the right-hand side of your screen.
Click on it, and a drop-down menu will appear.
Click on "Create Account" and follow the prompts to create your account.
Enter your details (You can opt for a 14-day free trial.) 
Click "Sign Up."
Type "Attack on Titan" into the search bar located at the top of your screen and press "Enter." 
You'll see a list of results. Select the one that says "Attack on Titan Dubbed" to watch the series in English.
And you'll be all set for the amazing adventure of Eren Jaeger and his friends as they battle against the Titans.
Have People Liked the Dubbed Version?
Attack on Titan is renowned for its stunning graphics, exciting action sequences, and compelling plot. Still, I took some time and went through some reviews. More specifically, for the dubbed version. 
I found that anime fans who initially watched the subtitled version felt as though they were missing something significant. They couldn't help but feel as though they were losing out on whatever it was. I guess the characters may have gained depth due to the subtleties of the voice actors' performances. 
This is one of the most significant advantages of dubbed anime movies.
So, when viewers made the decision to try the dub, they received a welcome surprise. The professional voice performers brought the characters to life. They seemed genuine and true. Such an exceptional quality of work contributed to the Attack on Titan dub's reputation as having some of the best voice acting in the business. 
The dub viewers were able to fully immerse themselves in the Attack on Titan universe when all the tiny details they had been lacking earlier suddenly came to life.
On top of it, it was important to these viewers to be able to enjoy the show in its entirety. More specifically, they didn't want the frequent interruption of the subtitles at the bottom of the screen. So, they found the dubbed version to be a much more pleasant experience overall. 
After all, they could concentrate on the breathtaking graphics and precise intricacies of the animation without skipping a beat.
Release of the Final Season Part 3
Now, coming to the sad part: Final Season Part 3. Crunchyroll is yet to release the dubbed version of Final Season Part 3. The availability of Attack on Titan has undoubtedly made you happy. But you might be craving that last part. And if you're eagerly waiting for the dubbed version, there's still some waiting to do.
No Word from Crunchyroll
The third episode of the final season is said to cover chapters 131 to 139. And it's expected to air on Crunchyroll at some point. However, the streaming service has been quiet about the delayed release.  
But despite this, there's still a lot of excitement around the release of Final Season Part 3. So, fans are eagerly awaiting any updates on the dub.
Estimated Time of Release
Having said this, there is still good news, as I know you're wondering when the dubbed version will be available. Since there has been no update from Crunchyroll about the dubs of the last part, I've done some estimation.
Attack on Titan Season 4 Part 2 was initially only offered with subtitles when it was first made accessible in January 2022. Unfortunately, the dubbed version wasn't broadcast on television until a month later, in February. 
So, this might give you hope that by the beginning of April, you may find out more information about the dubbed version of Final Season Part 3. I understand that the wait may be difficult. But there is still hope that you may find out in some days when the dubbed version is going to be released.
Final Thoughts
So there you have it. If you're an Attack on Titan fan, you can enjoy the exciting action and intriguing characters of the earlier dubbed episodes while you wait for the English dub of Final Season Part 3.
There is a lot of excitement for the approaching release. But in the meantime, there are English dubs available to continue following the compelling narrative. 
So, join the battle against the Titans. And share in the thrill that has enthralled anime lovers all over the world!