An array of anime is released every year globally. Some anime like "Dragon Ball-Z" still has a strong grip over a whole generation while there are newer animes like Demon Slayer that fans cannot overcome. The word "Anime" originated in Japan and If you're wondering what is the no 1 Anime in Japan?" — I've got the answer for you. 
The no 1 Anime in Japan is Fullmetal Alchemist: Brotherhood . Calculated according to the Bayesian estimate, Fullmetal Alchemist made it to the top of the Best Anime list with 9.07 ratings by a whopping 6000 votes.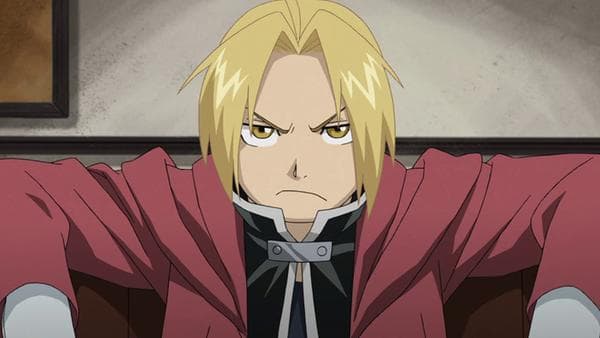 So, If you have yet to watch it, this is your sign of giving this most-rated animated series a try. In this blog, we'll explore a little more about Fullmetal Alchemist: Brotherhood and other popular animes in different genres. So, Ikou! 
What is the Current Number One Anime in Japan?
Fullmetal Alchemist: Brotherhood is the best-rated Anime in Japan with 9.07 ratings. Also, this anime is rated 9 out of 10 on IMDb. Revered as a "Masterpiece", "Eye-popping picture", and "Favourite anime" by the fans, Fullmetal Alchemist: Brotherhood places itself as the Number Anime in Japan.
With 64 Episodes and 24 minutes of watch time per episode, Fullmetal Alchemist will take you through a range of emotions and genres including adventure, comedy, drama, fantasy, and thriller. The plot follows two brothers who try to use the power of alchemy to resurrect their mother who died from an incurable disease. In this pursuit, the older brother Edward loses his legs while the younger brother Elric loses his entire body. Elric's soul affixes a suit of armor. 
Following such events, Edward embarks on the journey of finding the Philosopher's Stone, in order to bring both their bodies to their original forms.
Acclaimed by fans and critics alike, Fullmetal Alchemist: Brotherhood has been considered one of the best anime series of all time. Moving on to the best anime genres and the popular animes in each genre. Let's hop right in:
What Genres Have the Most Popular Anime?
Animes are not only about drama and action backed by emotional stories. They are much more than that. The world of anime replicates the world of movies and there are tonnes of genres you can explore. Let me elaborate on the best ones for you:
1. Shoujo (Girl's) Anime
Shoujo is a Japanese word that means Girl. It is one of the most popular genres in the anime world and there is much more than high-school romance to it. 
The initial Shoujo animes were mostly created by males. However, the newer animes are written by women, so they are lesser stereotypical and more about women's empowerment, representing women in all their glory. 
Some of the top Shouja Animes are: 
Ouran Koukou Host Club (Ouran High School Host Club)
Kaichou wa Maid-sama!
Tonari no Kaibutsu-kun (My Little Monster)
Kimi ni Todoke (From Me to You)
Vampire Knight
2. Shounen (Boy's) Anime
Most of the massive hits in the Anime arena have been from the Shounen Anime Genre. Shounen means Boy though some of the animes like Attack on Titan and Dragon Ball are applauded by all genders alike. 
Many animes in this genre are Manga adaptations and even the original ones have left their mark on the fans. A spectrum of shows fall under the Shounen genre and it is difficult to choose a few best ones among them. Nevertheless, here are the best 5 Shounen Anime: 
Fullmetal Alchemist: Brotherhood 
Hunter X Hunter 
Gintama
Haikyu 
Samurai Champloo
3. Mecha Anime
Mecha is one of the oldest genres in Anime. Mecha is short for mechanical Anime. So, basically, Mecha follows a theme that features robots controlled or piloted by humans in war-like settings. 
Even If you're new to the Mecha genre, this field is not short of mind-blowing shows. This a varied genre and the animes here range from dramatic to light-hearted to comedy. Here are 5 best mecha animes of all time: 
Gurren Lagann
Ghost in the Shell: Stand Alone Complex
Code Geass: Lelouch of the Rebellion 
Neon Genesis Evangelion 
Mobile Suit Gundam 
4. Fantasy Anime
People adore Fantasy stories. The popularity of shows like Lord of the Rings and Onwards is evident enough that Fantasy is a timeless genre that people explore every now and then. From dark to romantic fantasies, the work of fiction never ceases to astonish anime fans. 
The world of anime is full of filler fantasies, but that doesn't mean that this genre has nothing to offer. There are certain fantasies that are loved by anime fans globally. Here is the list of the best 5:
Attack on Titan 
Jujutsu Kaisen 
Re:Zero
Konosuba
Demon Slayer 
5. Comedy Anime 
This genre might be an underrated component in the world of anime but one thing is for sure, It can surely give you a jolly good time. Anime like Demon Slayer and Naruto give the occasional gag, there are animes that are purely comic. So, here are the best 5 comedy anime that will can you a bellyaching laugh:
Nichijou: My ordinary life 
Gintama 
Grand Blue Dreaming 
The Disastrous Life of Saiki K.
Full Metal Panic? Fumoffu 
The Bottom Line 
Even though anime like Demon Slayer and Naruto seems to be the buzz in the Anime town, Fullmetal Alchemist: Brotherhood begs the award of the best anime.
FAQs
1. What Anime Have Been Number One in Japan in Recent Years?
Fullmetal Alchemist: Brotherhood is the number one Anime with a 9.07 rating and 6000 votes. 
2. What Makes Anime Popular in Japan?
Aspects that make Anime Popular in Japan are well-crafted storylines, compelling characters, plot twists, and visually appealing animation.
3. What Are Some Awesome Anime That Don't Reach Number One in Japan?
Animes that were rated the most underrated by viewers are Non-Non Biyori Nonstop, Vampire Vixen, and Ani Ni Tsukeru Kusuri wa Nai! 3
4. What Are the Best Anime Film Adaptations?
The best anime adaptations are Spirited Away, The Girl Who Leapt Through Time, Your Name, Akira, and Princess Mononoke. 
5. What Are Some Unique Anime That Don't Top the Charts in Japan?
Some of the good but underrated animes in Japan are Noir, Comical Psychosomatic Medicine, Rainbow: Nisha Rokubō no Shichinin, His and Her Circumstances, and Excel Saga.