Sushi is probably one of the most popular dishes in Japanese cuisine, and it comes in different versions. For people interested in some unique and interesting ways of preparing sushi – you may be wondering – is shrimp tempura sushi cooked? Keep reading this article to learn more about tempura sushi and how it's prepared.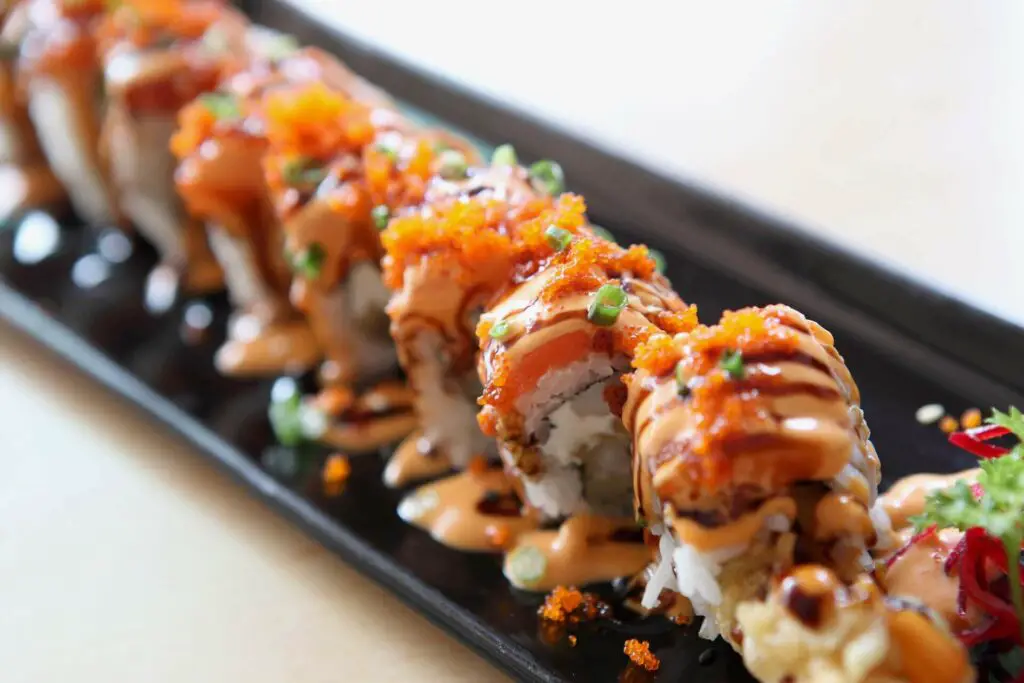 Shrimp tempura sushi is deep-fried in a specific tempura batter – quite famous in Japanese cuisine. Unlike traditional sushi, which is typically made with raw fish, this type uses shrimp, which has to be properly cooked before being consumed.
Shrimp Tempura Sushi Is a Type of Cooked Sushi
In case you are a fan of sushi and love trying out different types of this fantastic Japanese dish, you might be interested in finding out about shrimp tempura sushi. This unique dish is a mouthwatering combination of different textures and flavors that will lighten up your taste buds. Since it is prepared through a cooking process, it has a crunchy texture and creamy flavors on the inside.
Shrimp Tempura Sushi Is a Product of Japanese and Western Cuisine
The first thing that might come to your mind when discussing Japanese cuisine and sushi is raw fish. The method of frying sushi doesn't seem very typical of Japanese culture – however, it does exist. Tempura is a process of frying sushi in a specific batter brought to Japan by a Portuguese chef.
After many years of accepting this unique cooking technique of sushi, tempura has gained major popularity in the Western world. This specific type of sushi is trendy on the West Coast of the USA, where shrimp tempura sushi is prepared on a whole different level.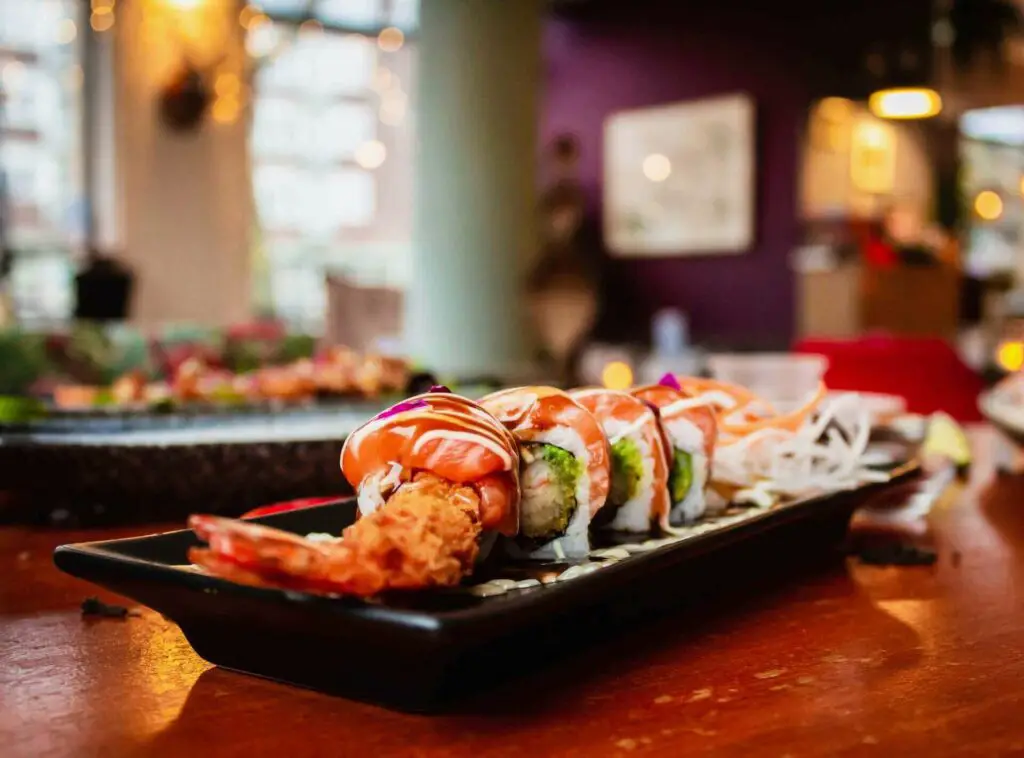 What Ingredients Are Used for Shrimp Tempura Sushi?
Sushi tempura rolls are generally very rich in taste because they contain quite a lot of different ingredients, some of which are not even that close to Japanese culture. If you are interested in finding out more about how these interesting sushi rolls are prepared and their ingredients, you can look at the list below.
Rice for sushi – obviously, you cannot imagine making any type of sushi without using sushi rice. This short-grain white rice is seasoned with a specific vinegar mixture and is perfect for creating various kinds of Japanese dishes.
Nori sheet – this is basically a dried sheet of seaweed mostly used for rolling the sushi rolls together. The best version of the nori sheet should be the one with a smooth surface and almost black color.
Flour for the batter – it is best to use all-purpose, low-gluten, or gluten-free flour, which is typically used for soft pastries and cakes.
Avocado – it goes hand in hand with the shrimp and is a nice contrast to the tempura batter.
Shrimp – the best shrimps for tempura are always those that are fresh. The majority of professional chefs recommend using 13/15 country shrimps, often named "colossal" on the market.
Mustard and mayonnaise – Japanese cuisine loves the combination of these two sauces, especially in sushi. Most traditional chefs opt for Karashi mustard – an authentic mustard sauce from Japan.
Lettuce or cucumbers – vegetables generally add a nice texture to the sushi rolls and blend the different flavors nicely. These two types of vegetables are mostly used because they have a neutral taste and preserve the distinguished taste of the shrimp.
Tobiko – a flying fish roe that resembles caviar. It has a red color and poppy texture, which goes pretty well to finish these nice and interesting sushi rolls.
Tips for Making the Best Tempura for Your Sushi
Are you interested in learning more about how to improve your sushi's tempura to make it taste much better? If you wish to make the tempura shrimps as crunchy as possible, there are a couple of tips and tricks that may help you out.
For example, if you want your sushi to taste incredible, make your batter a bit thicker by putting more flour into the mixture. This will help your crust to stay crunchier. You can also try to double-fry the sushi, which many chefs do to make their sushi extra crispy and tasty. The only thing you should be careful about is not drying out your shrimp too much.
There Are Many Different Kinds of Sushi Recipes With Tempura
Through centuries, tempura has become quite popular and has often been the object of many experiments. Today, you can find tempura in numerous dishes, and the Japanese love deep frying many different vegetables. However, when it comes to sushi recipes, there are a few popular types you might want to try out. Look at the table below to see which tempura sushi is the most popular one.
| | |
| --- | --- |
| Name | Ingredients |
| Crunch Roll | Spicy tuna, seaweed, and tempura crunch |
| Tiger Roll | Avocado, cucumber, fish roe, and shrimp tempura |
| Spider Roll | Soft-shell crab tempura, cucumber, and avocado |
| Dynamite Roll | Cucumber, chili, yellowtail, shrimp tempura, carrots, spicy mayo, avocado, and bean sprouts |
Now That You Know How Shrimp Tempura Sushi Is Cooked, Why Not Try Making It at Home
If you are really a fan of homemade sushi, I highly recommend you try out some tempura sushi rolls at home. Even though it seems a little bit too complicated, if you use the tips, tricks, and advice I shared with you here, your shrimp rolls will undoubtedly be amazing. Whether you want to go to a restaurant or try to make homemade sushi rolls – shrimp tempura sushi is a dish you must not miss out on. Trust me, and these divine rolls will sweep you off your feet.