If you happen to be a fan of poke bowls but at the same time love eating ramen, poke ramen might just be the thing you've been looking for. So, what is poke ramen?
Poke ramen is a dish made of raw fish and noodles. Poke is known as a traditional Hawaiian dish, while ramen originates from Japan. Poke bowls are traditionally made with rice, but if you replace the rice with noodles, you get the poke ramen. Some additional ingredients are added to this dish for full enjoyment.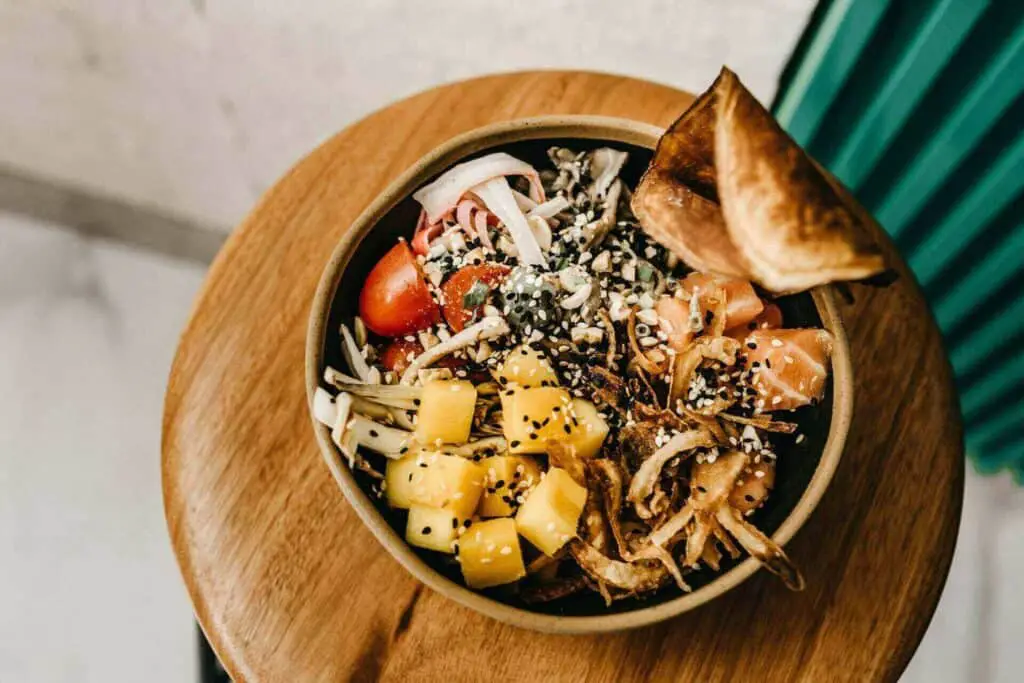 Poke is one of the most popular and favorite Hawaiian dishes. Traditional poke is a rising star in the world of food all around the globe. It is known as sushi in a bowl, but thanks to its massive popularity, it has a wide variety of ingredients and flavors. The main ingredient is raw fish.
What Is Poke Ramen?
Considering the fact that this ramen has earned great popularity through the years, you have probably heard about it a million times, but have you ever wondered what poke ramen is?
Poke is one of the most popular Hawaiian dishes, served everywhere around Hawaii – at the restaurants, streets, and even gas stations sell it to go in styrofoam containers. It is delicious and tasty, so it's reasonable why people love it so much.
Many refer to poke as sushi in a bowl. We all know the basic sushi ingredients: raw fish and raisins. Same thing you get when you order a classic poke bowl. But what about poke ramen? Does this ramen have noodles? There are some differences between these two, so it's up to you to decide which one is your favorite choice.
Poke Ramen Is a Very Healthy and Popular Dish
Poke bowls can be seen all over social media – they are also popping up on the menus of your favorite restaurants, and people often talk about them. Poke actually means "to slice or cut" if you translate it from Hawaiian. This term refers to raw marinated fish. In most cases, the main ingredient of poke is fresh tuna. In the original recipe, tuna is tossed over the rice base and topped with some umami-packed sauces and veggies.
If you are up to a little experiment, you can easily replace the rice with noodles, which gives this dish an even more complex twist and different texture that turns out to be delicious and a favorite among many. With a deep and lovely layer of flavors, this is something you can try and enjoy at any time, and you won't get disappointed.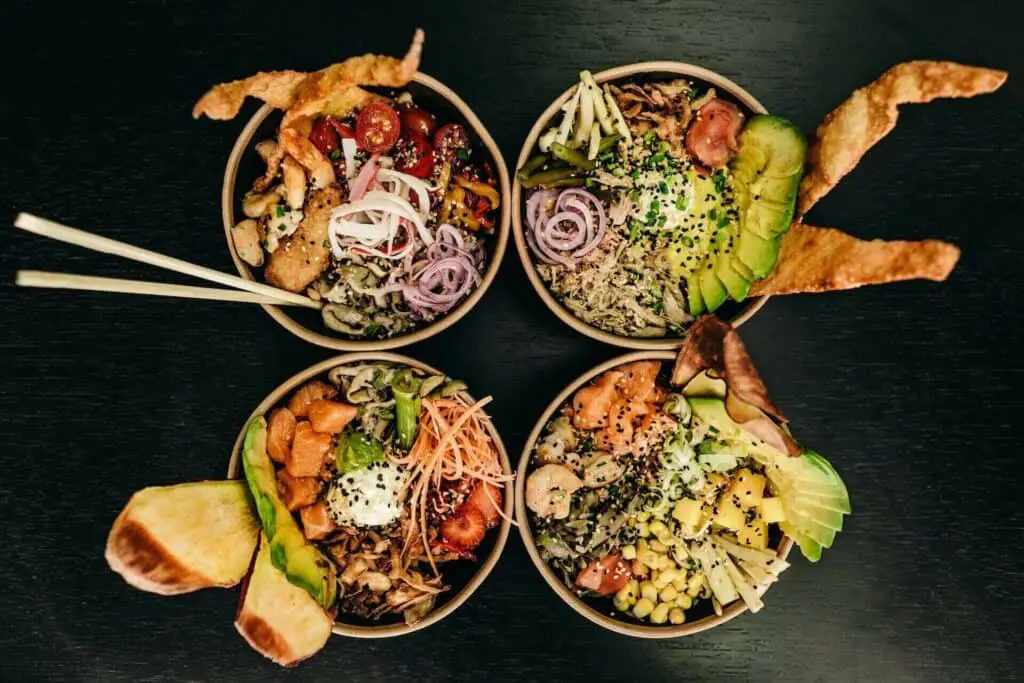 Poke Ramen Recipe
If you enjoy this dish and want to learn how to make it on your own, you can follow the basic recipe and experiment with seasoning. Here are some main ingredients you are going to need:
Spring onions,
Green chili,
Coriander leaves,
Lime,
Avocado.
Noodles,
Red tuna,
Dark soy sauce,
Sesame seeds (white and black),
Rice vinegar.
Step by Step Guide for Making Poke Ramen
Here are some of the necessary steps to take while making this dish:
Cook the rice. It is best to follow instructions on its packaging, depending on which specific rice you got. Once it is cooked, drain it and set it aside to cool down.
Chop the onion into pieces, slice the green chili and shred everything with avocado.
Once the ingredients are prepared, put them in a bowl and squeeze lime over them. At the end of the noodles, season with salt or anything else you prefer, and mix everything, so you get a nice and consistent mixture.
Cut the red tuna into cubes and place it in separate bowls for seasoning. Ass some dark soy sauce, white and black sesame seeds, rice vinegar, and salt. Mix everything and place the raw tuna cubes over the bowl with avocado and noodles.
Main Ingredients Are All Super Delicious
Using the right ingredients can only make this dish tastier, so make sure you find them all. Learn more about these main ingredients from this table:
| | |
| --- | --- |
| Rice | A typical bowl is filled with a base layer of jasmine rice, but bamboo rice can be used as well, and it adds a green tint. Warm rice or zucchini noodles are always nice to combine with super cold and fresh tuna. |
| Fish | It is common to use raw yellow fish or tuna, but there are some other options as well. You can use salmon or snapper instead. If you don't like raw fish, crab is also recommended. If you're looking for a vegan option, you can also use cooked tofu. |
| Seasoning | Raw tuna cubes are often mixed with sesame seeds, scallions, and pink sea salt flakes to maximize the flavor. |
| Vegetables | Shaved onion, crispy garlic, seaweed, or avocado. Avocado adds creaminess and sweetness, while crispy onion adds crunch and flavor. |
| Dressing | Salty sauces made with shoyu, soy sauce, spicy bleach bean paste, ponzu, or something else you prefer. Classic soya sauce is usually made of soy, sesame oil, mirin, rice vinegar, and fresh lemon juice. |
| Hot sauce | Wasabi or Japanese red chili mixture togarashi |
All of these ingredients can be mixed together, or you can choose to add only a few of them. It's up to you to decide which combination fits you best.
Find Your Favorite Flavor Combo and Enjoy This Tasty and Healthy Dish
Hawaiian food takes a lot of influence from Japanese cuisine, especially when it comes to raw fish as one of the main ingredients. Both cultures had their signature when it came to making poke ramen, so it's no wonder that dish with the combination of flavors turned out to be so tasty and healthy. Poke ramen is usually made from raw tuna, noodles, avocado, other vegetables, dressings, and seasonings – when you mix everything in a bowl, you get the super delicious and healthy portion of everything you want in a meal.