When you want to make a Japanese dish at your home, then you're probably wondering what the best rice vinegar for sushi is. If you're new at this, you should gather all the ingredients needed to make the perfect sushi. So, check what the top-rated vinegar on the market you can use and prepare this amazing treat is.
The best rice vinegar for sushi on the market is Kikkoman sushi rice vinegar. It's the world's leading brand that manufactures soya sauce. Give it a try to other popular brands like Marukan, Mizkan, Genuine Brewed by Hotaru Foods, and Nakano give it a try.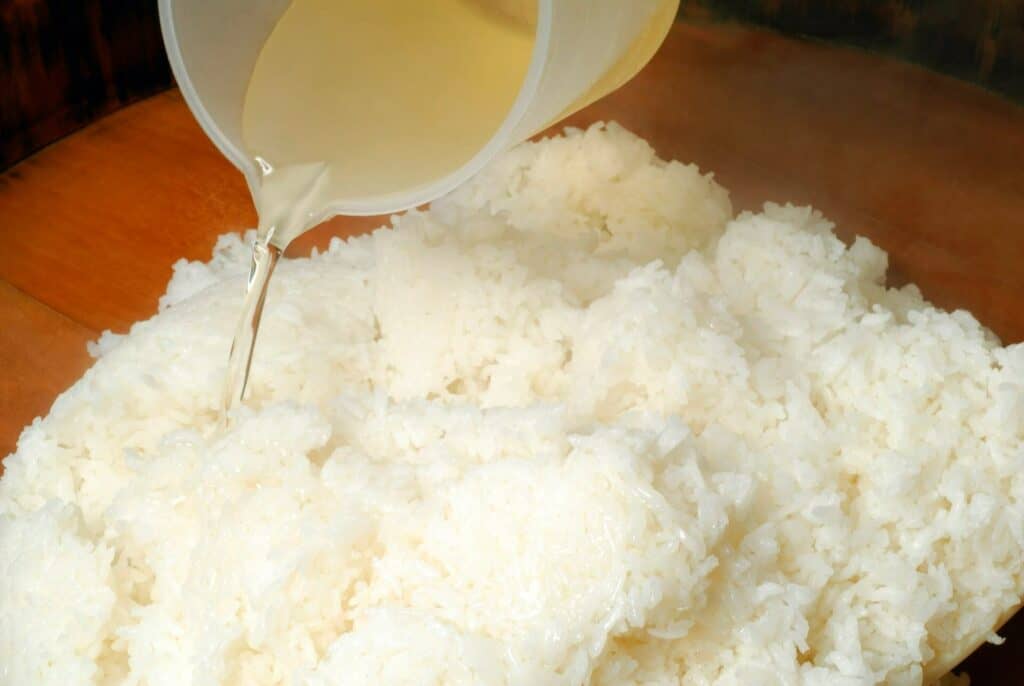 If you want to find out more about rice vinegar for sushi, stay around and check what information I gathered. A great vinegar does make a difference.
How to Know What Is the Best Rice Vinegar for Sushi
When you decide to prepare sushi at home, you need to know what is the best rice for sushi. This means you should also figure out what is the greatest vinegar to use with it. And this is an important step, no matter if you're a beginner or already have tried some of your cooking skills. So, start with the globally known brand – Kikkoman sushi rice vinegar.
Not only is it one of the most trusted brands, but it's also one of the oldest ones. So, no wonder why it's the first choice for many chefs around the globe. The reason is because of the perfect mixture of rice vinegar with salt and sweetener..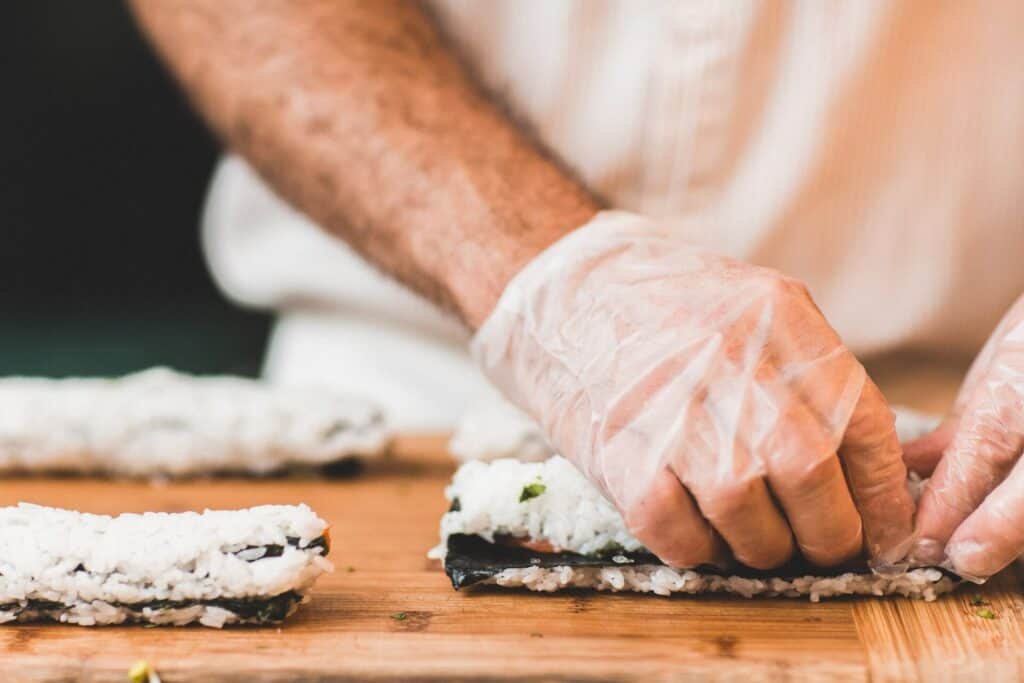 Explore Other Top-Rated Products on the Market
Once I started making sushi at home, I figured out there are many high-quality vinegar brands. But, you should be aware of the different purposes some of them have. Besides seasoning, high-quality sushi vinegar has health benefits. That's how it can control sugar and reduce cholesterol. So, when the rice is cooked in the cooker, check what other Japanese vinegar you can find on the market.
What Types of Vinegar Is Used for Making Sushi?
Although many people consider it a flavor enhancer, you should be aware of the fact that it's an important ingredient when preparing sushi. Not only because it improves the taste but also because it binds the sushi rice – which is extremely important for this dish.
This is one of those products that you need to spend some time trying and figure out which one suits you the most. So, know which various types of Japanese vinegar you can find and what features you'll get with each type.
Grain vinegar – usually made from corn or rice, this is probably the most popular type in Japan.
Rice vinegar – specially made vinegar for sushi with that specific sweet taste.
Black vinegar – it is made from matured rice, this vinegar has high amounts of amino acids.
Malt vinegar – it has a pretty pungent smell, so if you're into experimenting, this is the product you should try.
White vinegar – the most affordable option you'll find in the market.
Apple cider vinegar – is a popular product because of its health benefits. Its fruity and mild taste fits perfectly with the rest of the sushi ingredients.
Is Any Type of Vinegar Good for Sushi?
Surely, you can use any kind of vinegar to season the sushi rice. However, as you probably assume, sushi rice vinegar is the best option. But, if you don't have it and all other ingredients are gathered, and you're ready for making sushi, feel free to use some of the adequate substitutes:
White wine vinegar,
Apple cider vinegar,
Champagne vinegar,
Lime or lemon juice,
Sherry vinegar,
Seasoned rice vinegar.
How Much Vinegar Is Enough for Perfect Sushi
No one said being your own chef was going to be easy. You need to get high-quality fish, sushi rice, and all the seasoning that comes along. These steps shouldn't be avoided if you want to make restaurant-grade sushi at home. And don't forget that the key to great sushi is a stickiness that you can get with that one ingredient – vinegar.
So, how much vinegar should you put in sushi rice? If you want to get classic sushi rice, then it's best to use 1.5 tablespoons of rice vinegar in each cup of cooked rice. As a result, you'll get a mild but noticeable taste. Of course, everything depends on your personal preferences – you can add more or less vinegar. And in the end, you can adjust the seasoning (sugar and salt) as you wish.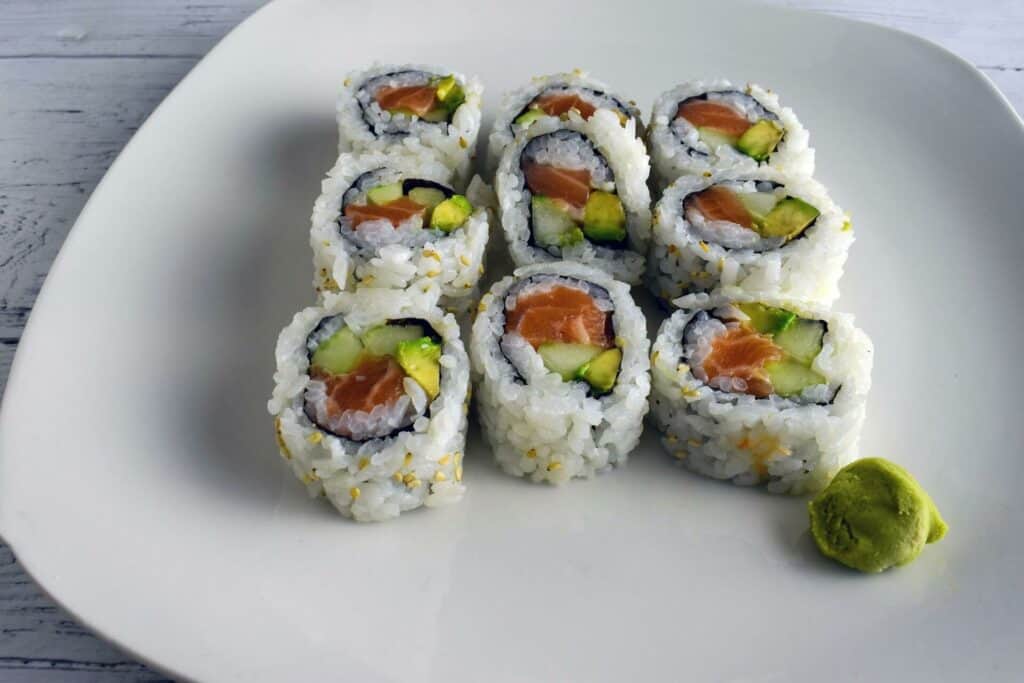 Gather Only the Best Products for a Homemade Sushi
Shopping for specific ingredients for sushi can be quite daunting, especially if you're a beginner. But, don't despair, although you might get a bit confused considering numerous brands and options there are on the market nowadays. Luckily, I tried many different brands, and in my opinion, the Kikkoman sushi rice vinegar is the best choice you'll find. Not only it will enhance the taste of this fantastic dish, but it will ensure you get the authentic texture