Are you tired of the same old boring cookies? Do you want to add a touch of cuteness to your baking game? Look no further than Kawaii cookies! These adorable cookies are not only a treat for your taste buds but also for your eyes. 
These are some basic steps to bake Kawaii cookies: 
1. Cream the butter and sugar 
2. Add the dry ingredients 
3. Add color and shape the dough
4. Add the eyes
5. Bake and enjoy!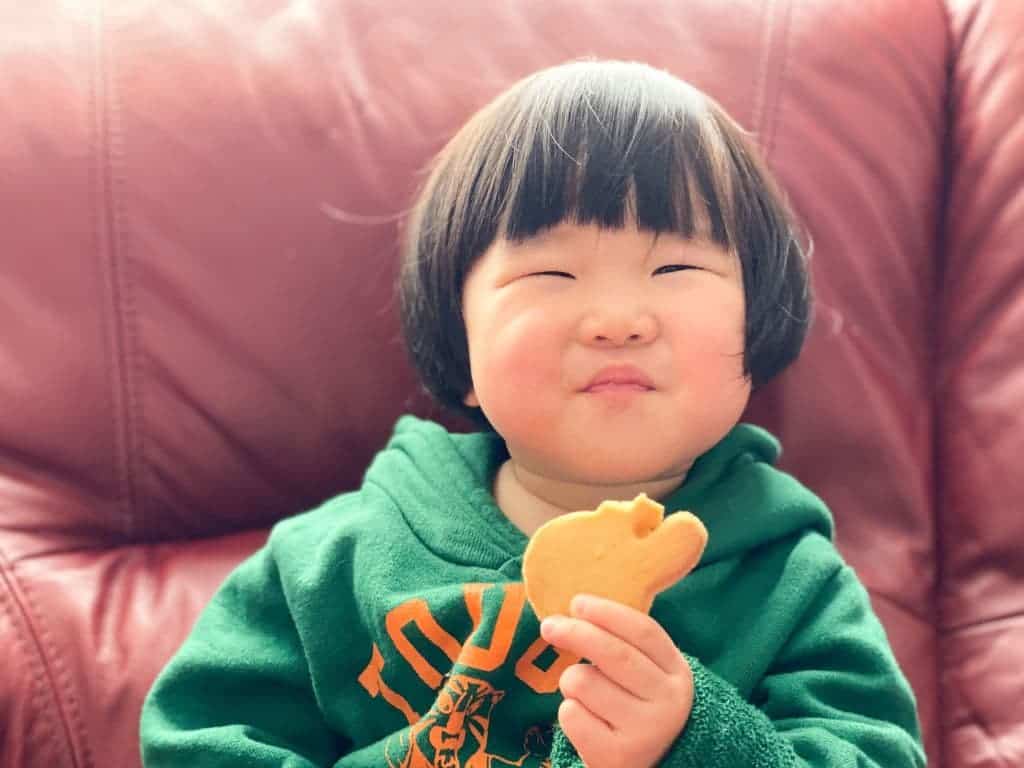 In this blog, I'll be sharing a kawaii cookies recipe that will take your baking to a whole new level.
What You're Going To Need 
Ingredients needed to cook Kawaii Cookies Recipe:
1 cup butter
1 cup white granulated sugar
1 egg
2 teaspoons vanilla extract
3 cups all-purpose flour
1 teaspoon baking powder
1/2 teaspoon salt
Food coloring
Sprinkles
Candy eyes 
chocolate chips for decoration 
Note: You can also use different cookie cutters to give your cookies different shapes.
Optional frosting ingredients:
1 cup powdered sugar
2-3 tablespoons milk 
Note: You can use any type of frosting or decorations as per your liking.
STEP 1: Cream the Butter and Sugar
First things first, you'll need to cream the butter and sugar together. Make sure your butter is at room temperature so it's nice and soft and easier to mix. You can use an electric mixer to get the job done quickly, or if you're feeling strong, grab a wooden spoon and work those arm muscles! 
As you mix away, you'll see the butter and sugar start to transform into a light and fluffy mixture. 
But I am not done yet! Now add in an egg and a splash of vanilla extract for an extra burst of flavor. Mix it all together until it's well incorporated, and voila! You've successfully completed the first step in creating a scrumptious treat. Let's move forward! 
STEP 2: Add the Dry Ingredients
First, grab a separate bowl, and let's start whisking together the flour, baking powder, and salt. This step is crucial to ensure that all of the dry ingredients are evenly distributed throughout the dough, creating a perfectly fluffy and delicious end result.
Now, it's time to slowly add these dry ingredients to the butter mixture you made in Step 1. Don't rush this process; take your time to mix everything together until it's well combined. The aroma of the buttery dough combined with the sweet scent of the flour will have your taste buds dancing with excitement.
STEP 3: Add Color and Shape the Dough
It's time to add some color and shape to this tasty dough. Grab your favorite food coloring, and let's make magic happen. Mix the coloring into each piece of dough until it's evenly distributed and bursting with vibrant hues.
Now comes the fun part – shaping our cookies! Roll each piece of dough into a ball and gently flatten it to create the perfect cookie shape. And let's not forget the finishing touch – sprinkles! Add some colorful sprinkles on top of each cookie to take them from delicious to downright adorable.
STEP 4: Add the Eyes
Now comes the Kawaii part of the process – giving these cookies a personality of their own! It's time to add the eyes and bring these adorable treats to life.
Lay your freshly baked cookies on a lined baking sheet, and get ready to add some personality. With a variety of candy eyes in different sizes and shapes, the possibilities are endless. Will your cookie have big, bright eyes that are impossible to miss? Or will they have a sly, mischievous gaze that hints at their deliciousness? It's up to you!
STEP 5: Bake and Enjoy! 
It's time to preheat the oven to 350°F (175°C) and get those baking trays out. Once you've whipped up your cookie dough, place those sweet treats in the oven and let them work their magic for 10-12 minutes. Your kitchen will soon be filled with the heavenly aroma of freshly baked cookies.
But wait, don't dive in just yet! Give those cute cookies a chance to cool off for a few minutes before taking that first scrumptious bite. Believe me, it'll be worth the wait. And once they're at the perfect temperature, you can finally savor the satisfying crunch of those golden brown edges.
Enjoy your cute and tasty kawaii cookies!
Creating the Perfect Kawaii Cookies: Decorating Ideas and Tips
Decorating Ideas
Now comes the fun part! Let your creativity shine by using any kind of edible decoration you like. Here are some ideas:
Use colored icing to create cute faces, patterns, or designs on the cookies.
Use candy, sprinkles, or small fruits to add a pop of color and texture to the cookies.
Use fondant or marzipan to create 3D shapes or figures that can be placed on top of the cookies.
Tips and Tricks
Now that you have the recipe, it's time to get creative with your kawaii cookies! Here are some tips to help you make the perfect kawaii cookies:
Use a cookie cutter to create perfect shapes. You can use a heart, circle, or any other shape you like.
Don't be afraid to experiment with different colors and decorations. You can use sprinkles, edible glitter, or even fondant to create different designs. 
Make sure your candy melts are the right consistency. If they are too thick, they will be difficult to dip the cookies in. If they are too thin, they will run off the cookies. 
Be patient when adding the eyes and nose. You want to make sure they are evenly spaced and centered. 
If you're short on time, you can use store-bought sugar cookie dough instead of making it from scratch.
Ensure the dough doesn't stick to the cookie cutters, and dip them in flour before using.
Make sure the icing sets properly, and let it dry for at least 1 hour before stacking or packaging the cookies. 
Why not try using gel food coloring instead? This will help you avoid changing the consistency of the dough, ensuring that it's just as perfect as you imagined it would be.
Have fun with it! Kawaii cookies are all about being cute and whimsical, so don't be afraid to get creative and let your imagination run wild.
Final Thoughts
As I come to the end of the blog, you might agree too that indulging in a sweet treat has never been cuter than with Kawaii cookies, right? These delightful little treats are bursting with flavor and personality that'll make you smile from ear to ear. 
Whether you're planning a party, a special occasion, or just looking for a fun activity to do with your kids, these cookies are the perfect choice. So, unleash your inner artist, follow this simple recipe, and get ready to dive into a world of adorably delicious goodness. With Kawaii cookies, every bite is an adventure!