Looking for the Eureka Seven Filler List?
Fourteen-year-old Renton Thurston lives in Bellforest and wishes to join Gekkostate, a mercenary group. At the same time, he faces the inherent pressures of becoming a mechanic. Renton's life takes on a U-turn when Nirvash typeZero, a robot, and its pilot, Eureka, crashes through Renton's garage. Eureka is later found out to be a member of Gekkostate.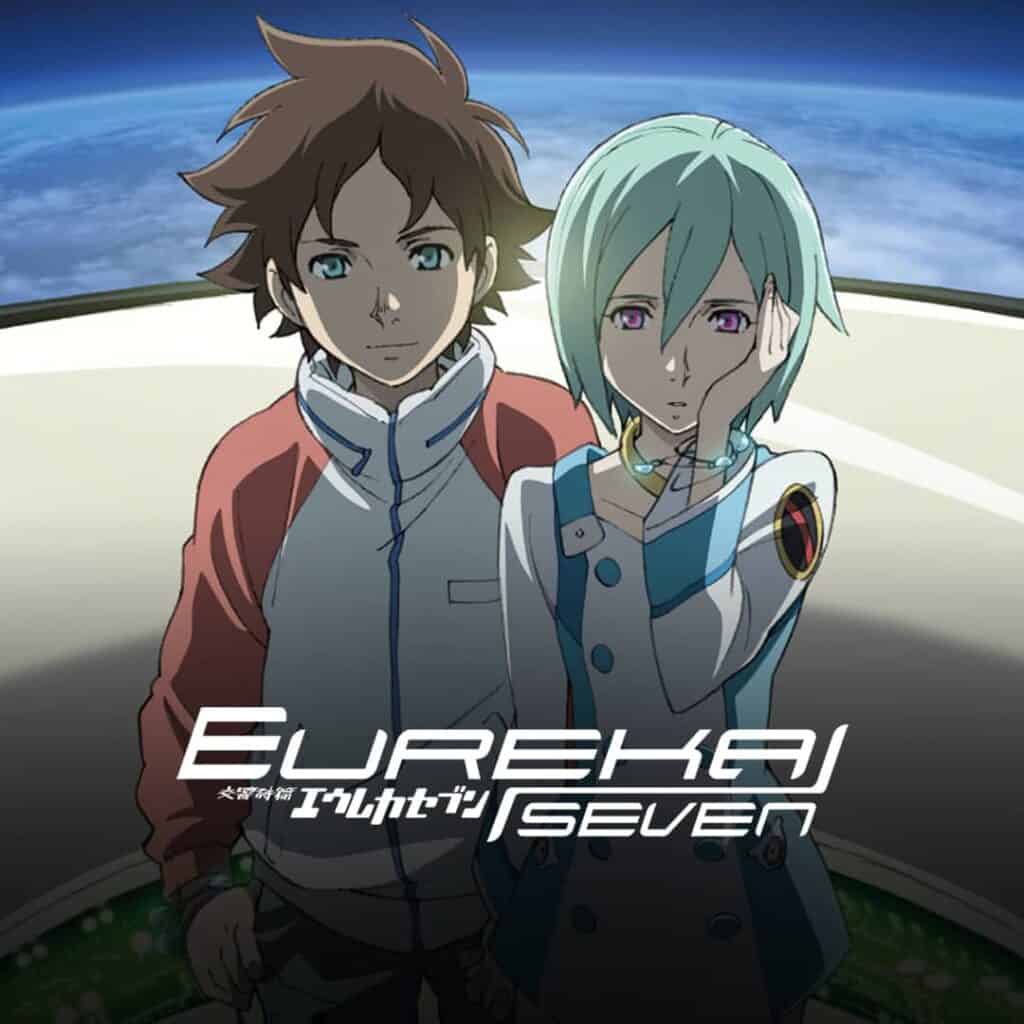 Here is the complete list of filler episodes for Eureka Seven:
1) Ep4: Watermelon
Renton joins Gekkostate to be with Eureka, but life as a Gekko is no different than his life in Bellforest. The Council of Sages re-appoint Dewey Novak because of his influential ties with Adrock Thurston. Things are about to change when Gekkostate takes on a mission in a desperate attempt to make money.
2) Ep5: Vivid Bit
Renton, Hilda, and Talho Yuki go for their usual shopping. But things go haywire when Talho gets drunk and brings trouble. Renton has to take responsibility to protect Talho by combating an LFO for the very first time. 
3) Ep6: Childhood
The kids who consider Eureka as their "mother" do not like Renton. Their anti-Renton ventures places the Gekko's secrecy at risk. Renton has to fly up to the skies with the kids to incapacitate a military outpost in the Gekkostate path.
4) Ep7: Absolute Defeat
Renton is sent on an important mission. The so-called "important mission" is a prank designed by Moondoggie and others. On the other hand, KLF squads are being sabotaged by their nemesis, Coralians. Dewey Novak now develops a plan to deal with them.
5) Ep14: Memory Band
Coralians have been appearing and disappearing, and SOF members were transitioning to being Gekkostate members. Renton, Dominic, and Stoner retrospect on these happenings that have been going on lately. 
6) Ep17: Sky Rock Gate
The Gekko is in need of an enormous quantity of reflection film. Renton, Moondoggie, Stoner, Ken-Goh, Matthieu, and Hap visit a shop and make some film from skyfish material. Dewey Novak also declares about his newly formulated plan for the new unit.
70 Ep39: Join the Future 
Dewey accuses the Coralians of the death of two Sages. As a counterattack, Dewey readies a raid on the Great Wall. Meanwhile, Norb's intentions remain unclear, and he is questioned about his orders to Gekkostate for a game of futsal.
Other Anime Fillers:
Adventure Time Filler List
Chihayafuru Filler List
Clannad Filler List
Ergo Proxy Filler List
Eyeshield 21 Filler List
Fairy Tail Filler List
Gravity Falls Filler List