The Clannad series is an anime adapted from the visual novel of the same name. The plot follows a disheartened high-school boy named Tomoya Okazaki, whose life completely changes after meeting a girl named Nagisa Furukawa.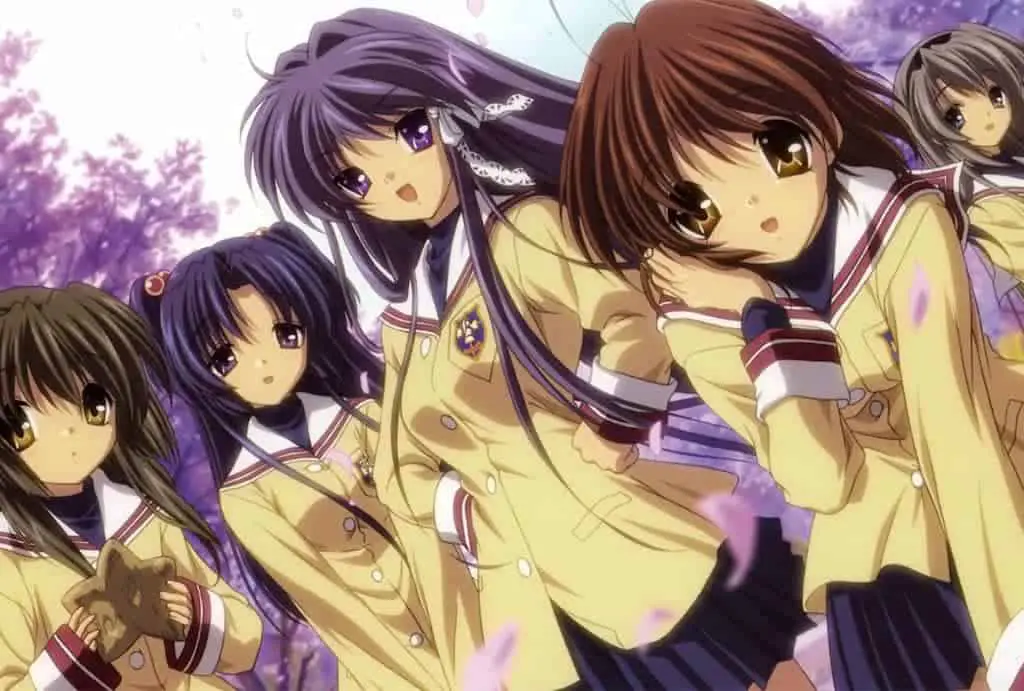 Here is a complete list of Filler episodes in Clannad.
Ep13: Garden of Memories
Tomoya remembers that he knew Kotomi as a child when she tragically lost her parents in a plane crash. As Kotomi shuts herself indoors, Tomoya comes over to tend to her garden, which is filled with weeds and overgrown grass. 
Ep14: Theory of Everything
Kotomi comes to terms with her parents' death as she finds out the mysterious stranger's true identity. 
Ep16:3 on 3
Tomoya and his team compete against the basketball team to settle the matter of allowing Toshio Koumura to advise the drama club. 
Ep17: A room without anyone
Kyou and Yukine try to help Tomoya get together with Ryou. The two get locked in gym room but leave soon after. Meanwhile, Tomoyo gets into a fight with gang members on the way from school. 
Ep18: Counter Measures
The friends take turns visiting and cooking for Tomoyo as she stays suspended from school. Later in the episode, a tennis mishap reveals how Tomoya is in love with Nagisa. 
Other Anime Fillers:
Adventure Time Filler List
Chihayafuru Filler List
Ergo Proxy Filler List
Eureka Seven Filler List
Eyeshield 21 Filler List
Fairy Tail Filler List
Gravity Falls Filler List