If you are a fan of Thai cuisine, there is a good possibility that you have tried different recipes that have a close resemblance to the famous Japanese dish ramen, so it is natural to wonder – "Is ramen Thai food?".
Strictly speaking, ramen originated in Japan. However, recipes with noodles are popular throughout entire Asia, and Thai cuisine has a lot of dishes that are closely related to traditional Japanese ramen. Moreover, Thai ramen variations are quite popular, and they are available in most restaurants.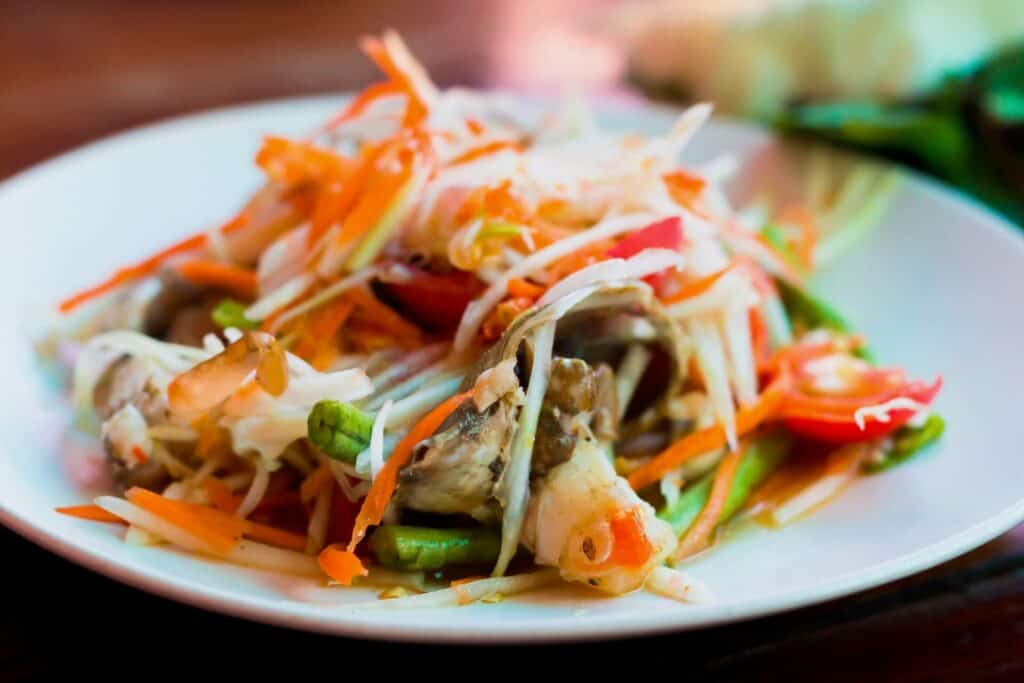 Thai Cuisine Has a Lot of Dishes Made With Ramen Noodles
Although ramen originated in Japan, Thai people also have had a long tradition of making dishes with noodles (dishes with noodles originated in ancient China, and were then adopted by all other Asian cultures). Of course, there are many differences between the two, and the greatest one is the ingredients. Still, if you are a fan of traditional Japanese ramen and frequently enjoy traditional recipes like Shoyu or Miso ramen, you might find the Thai variety to be a welcome change.
Dishes With Noodles in Thailand Are Usually More Fast Food Oriented, and the Most Popular One Is Pad Thai
If you are used to eating a hearty bowl of Tonkotsu ramen with a rich, dense broth, Thai noodle dishes are not exactly like that. Still, in their own respect, they can be quite enjoyable. The most popular Thai ramen variety is Ramen Pad Thai, and here is the basic recipe:
The traditional version of this dish is made with rice noodles (rice flour, water, and usually tapioca or corn starch). Nowadays, a lot of street vendors use instant ramen, like Maruchan. However, the dish is not nearly as enjoyable as when made with traditional rice noodles.
The main difference is that Pad Thai has no broth like ramen. The noodles, other ingredients, and toppings are altogether fried in a wok, and it is then served on a normal plate.
If you like your ramen less spicy, then Thai noodle dishes wouldn't be overly enjoyable for your palate. Thai cuisine generally uses a lot of seasonings, and most of them are spicy. Concerning Pad Thai, the traditional seasonings are garlic, chili peppers, chili sauce, fish oil, and tamarind juice. As you might guess from this list, an explosion of flavors is inevitable, and it definitely isn't a mild dish.
When it comes to toppings, an egg is added while the noodles are being fried, and everything is stirred together. Additionally, you can have seafood (usually dried shrimp) and vegetables (usually bean sprouts). Nowadays, due to a lot of Western tourists, chefs have begun adding meat, mostly chicken and pork.
The recipe for Pad Thai was invented around the middle of the twentieth century, and since then, it has become one of the signature Thai dishes. In tourist areas of Bangkok, you will see numerous street vendors selling this dish. However, it is recommended that you ask your tour guide to recommend you a traditional restaurant where Pad Thai will be even more enjoyable.
There Are Other Thai Noodle Dishes Similar to Ramen as Well
There is no denying that Japanese ramen is nowadays one of the most popular Asian dishes, and as a result, you can eat ramen in Thailand whenever you want. Most street vendors, besides Pad Thai, make instant Maruchan ramen, for example. Still, eating instant ramen, which is pretty much available in each and every store across the world, wouldn't be an authentic experience. However, when you enter a better restaurant, you will see that many of them offer Thai ramen dishes. Here are some of the most popular ones.
| | |
| --- | --- |
| Coconut Curry Ramen | The most striking feature of this unique Thai dish is the broth. It is made with coconut water and red curry. Unlike traditional broths that have to be boiled for a long time, this broth can be prepared in under thirty minutes. Usually, a cup or two of chicken stock is added. Toppings are pretty similar to Japanese ones – usually, slices of braised pork are added, and a soft-boiled egg. However, when it comes to seasonings, Thai chefs like to add a lot of chili and garlic powder, and sesame seeds.  |
| Thai Chicken Ramen | Chicken is not a traditional topping for ramen in Japan. However, Thai chicken ramen is truly an exciting dish. It is not as spicy as other recipes, but the ingredients are exotic, to say the least. The broth is made with red curry and coconut water, and afterwards, mushrooms, peppers, peanut butter, soy sauce, lime juice, and of course, pieces of chicken are added. |
| Thai Beef Ramen | Another popular ramen recipe is rice noodles with beef steak. This is another spicy dish as red chili peppers are added, and a lot of pepper, garlic cloves, and spring onion. |
However, keep in mind that these dishes are not considered that popular in Thailand overall. Therefore, in many restaurants, they will use store-bought instant ramen noodles. It is best to try to find a restaurant that uses homemade rice noodles, so be sure to check the online reviews or ask your tour guide.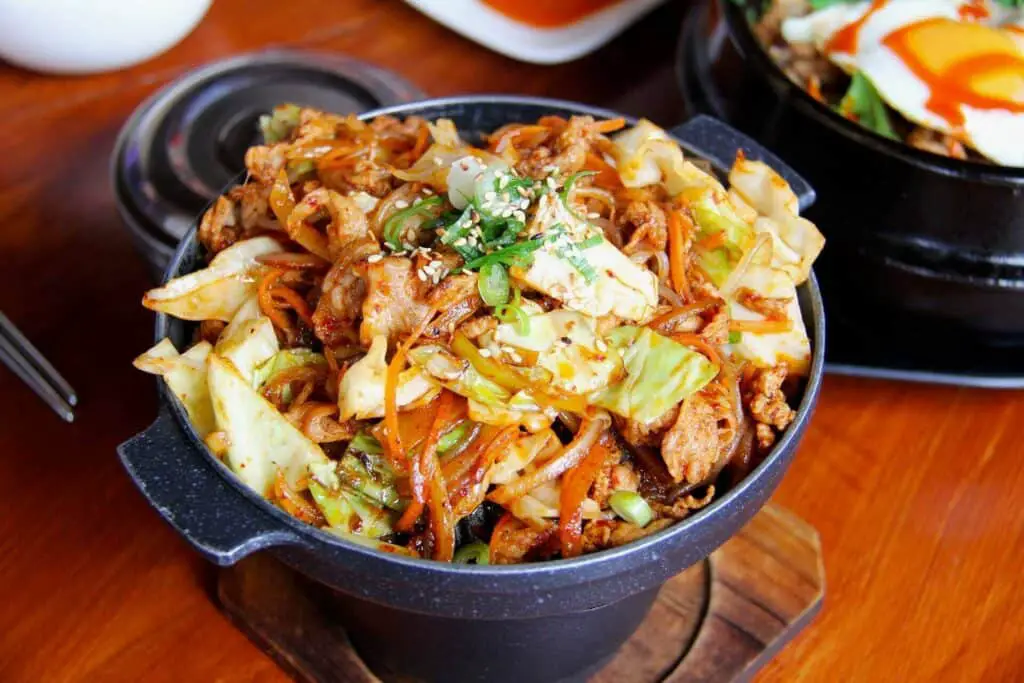 Thai Noodles Dishes Can Be a Surprisingly Pleasant Experience for All Ramen Enthusiasts
Even though traditional Japanese ramen is a true delicacy, everything gets boring when you eat it repeatedly for a long time. Hence, eating a Thai dish that closely resembles Japanese ramen, but with many unique differences, like coconut broth, can certainly be a more than pleasant change. Of course, you don't necessarily need to visit Thailand in order to find these recipes – they are, nowadays, present in most of the popular western Thai restaurant chains.