There are many traditional Japanese ramen recipes, and shoyu is one of them. Known as one of the most popular ramen dishes and an inseparable part of every Japanese restaurant menu, it is natural to wonder – "What is Shoyu ramen?"
Shoyu is a traditional Japanese ramen dish. What makes it special is that the broth is made with soy sauce which gives it an incredibly tangy taste. Also, the noodles used should be long and curly. Finally, many different toppings can be used with shoyu ramen, which makes it an even more exciting dish.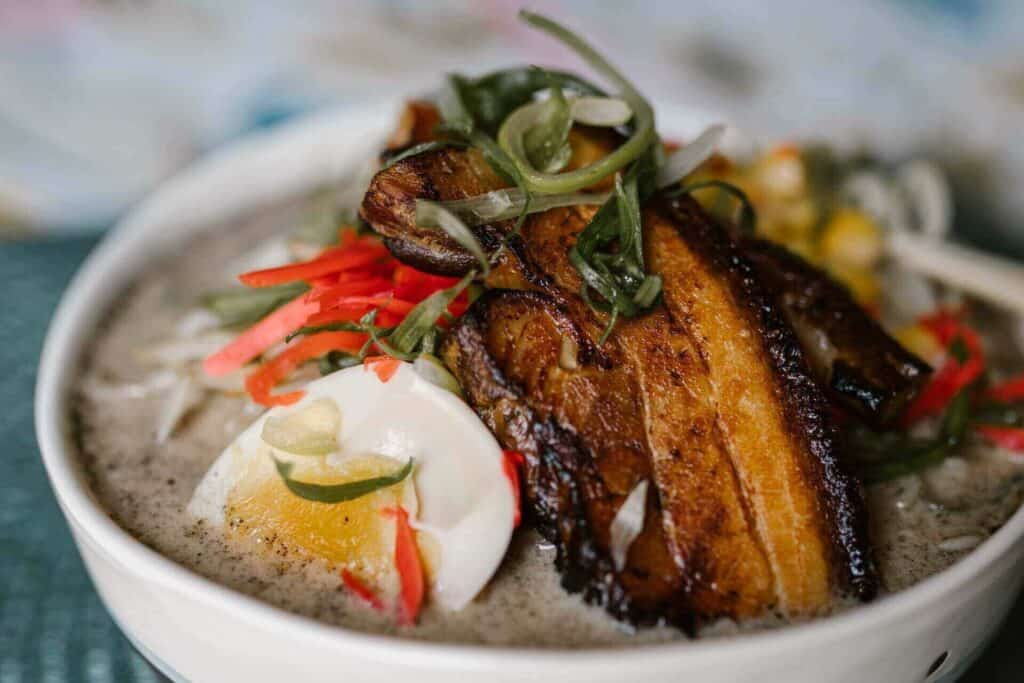 Shoyu Ramen Is One of the Most Popular Recipes in Japan
The Japanese word "Shoyu" literally means soy sauce, which is, of course, the ingredient that imparts a specific tangy flavor. According to many reports, it is the most popular ramen dish in Tokyo (the recipe originated from the Kanto region, which is known for its production of Koikuchi soy sauce).
Of course, the preparation requires a lot of time as real and instant ramen are two completely different things. Here is the traditional recipe if you are bored of eating ramen from Amazon.
| | |
| --- | --- |
| Broth | As with any traditional ramen recipe, broth requires the most time to be prepared, so your old habits of microwaving ramen are out of the question. When it comes to shoyu, both pork and chicken bones are added, and they should be boiled until completely dissolved. This usually takes around ten to twelve hours. Ginger, garlic, seaweed, and dried sardines are added as well. Finally, soy sauce is added. Traditionally, it should be poured when bones are close to completely becoming dissolved. You should always taste the broth after pouring the soy sauce because too much soy sauce can make the flavor too strong and unpleasant, and too little will not impart the desired tangy flavor. |
| Noodles | Traditional shoyu ramen also requires a special type of noodles. Ideally, they should be long and curly, but if you can't find authentic Japanese noodles, curly Italian spaghetti will be absolutely fine. Just avoid using instant ramen noodles, as they will become soggy after pouring the broth over them. |
| Toppings | The traditional toppings are soft-boiled eggs. After placing the yolk into the broth, it will dissolve and make the texture slightly gelatinous. Bok choy (Chinese cabbage) is also a frequent addition. The broth should be poured over the leaves, and after five minutes, bok choy will become tender and add more to the texture. Finally, in most Tokyo restaurants, you will get two slices of chashu (Japanese braised pork belly) in your shoyu ramen bowl, which makes this dish ideal for lunch. |
Of course, it is understandable that you don't have time to sit ten to twelve hours by the stove while the broth is being prepared. So people will frequently make shoyu using this recipe:
Instead of chicken and pork bones, pour chicken and pork stock into the pot.
Add the aforementioned ingredients, and boil everything for around half an hour.
In another pot, prepare the noodles, and once the broth is done, pour it over the noodles and add all the desired toppings.
Of course, the taste cannot be the same as when preparing it in the traditional manner, but it will still be tasty, especially if you have managed to get your hands on authentic Japanese noodles (be sure to check your local Asian stores). Finally, if there are some leftovers, shoyu and any other ramen can be frozen or refrigerated.
Many Interesting Toppings Can Be Added
One of the main reasons why shoyu is so popular is the fact that many toppings go well with soy sauce broth. Some of the most popular ones are menma (fermented bamboo shoots,) bonito flakes, green onions, shiitake mushrooms, sesame seeds, bean sprouts, fish cake, and chili sauce if you want to make your ramen spicy. But, you are bound to find interesting Western ideas for toppings when searching on the internet, as this dish has become quite popular all over the world.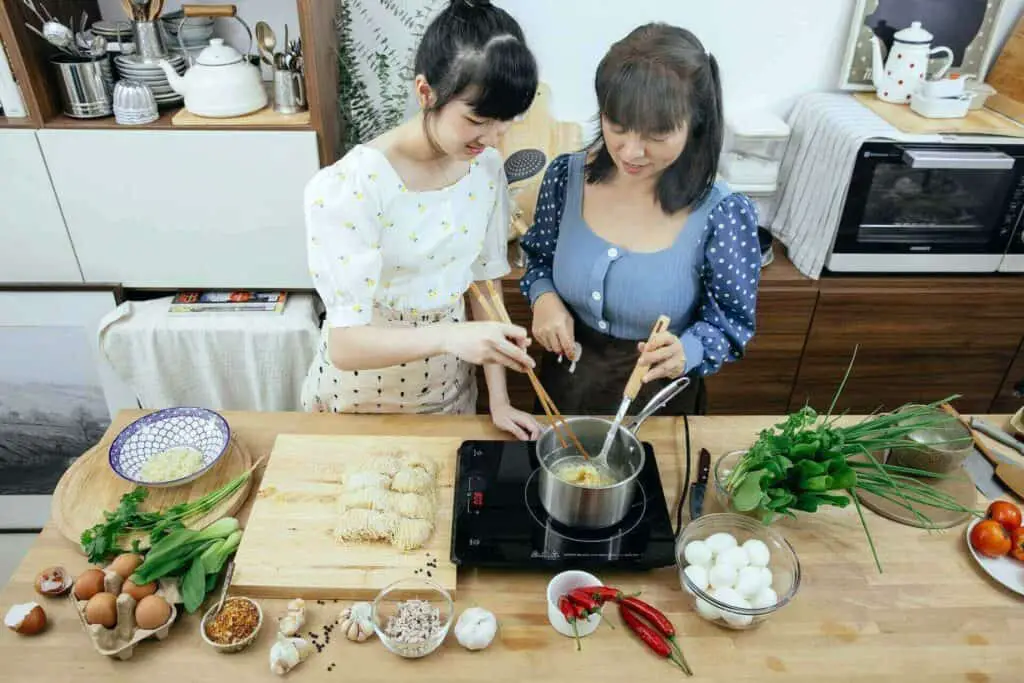 You Won't Regret Spending Your Time Cooking Shoyu Ramen
Unfortunately, many people don't know the taste of traditional ramen, as they have only eaten instant noodles so far. Therefore, cooking shoyu or any other Japanese ramen is definitely worth the trouble. Besides being incredibly tasty, Shoyu ramen is a healthy and nutritious dish that is best eaten for lunch, and it will certainly give you strength for your work.