Whether you're trying to satisfy your own sweet tooth or you're looking for the perfect gift for that candy-lover in your life, you can't go wrong with Japanese candy.
In addition to the huge variety of great-tasting candies, the packaging on the candy is incredibly unique and artistic (you may not even want to tear it open)!
The only question is, where is the best place to buy Japanese candy? 
The best place to buy Japanese candy is finding a local Japanese or Asian grocery store specializing in importing and selling authentic candy. Typically, these stores have the freshest candy and have the widest variety of popular and traditional Japanese candy.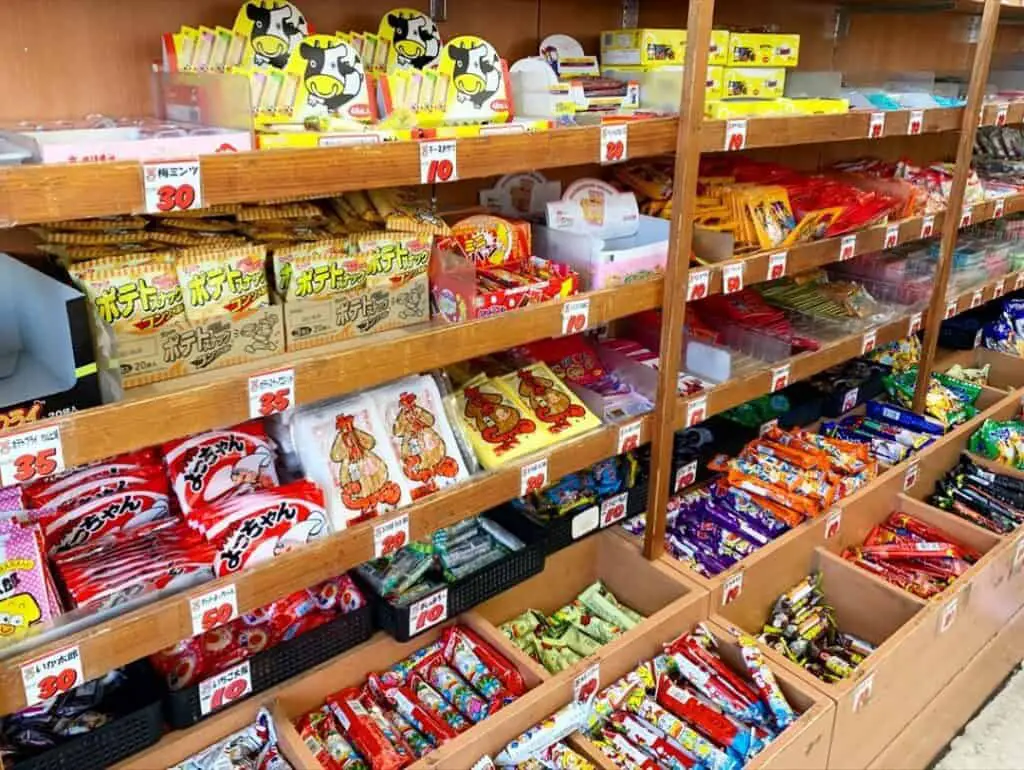 Whether you're looking for the popular Pocky Sticks or you want to try some matcha-flavored (green tea) candy, you should be able to find all of your favorites and then some as long as you know where to look. I've also had some luck buying Japanese candy online as well.
So in today's post, I will show you all of the different places where you can purchase Japanese candy and open your mouth up to delicious new flavors! 
The Best Places To Buy Japanese Candy 
One of the first Japanese candies to become popular in the United States was Pocky. These candies were small biscuit-like sticks that were dipped in chocolate, strawberry, and other flavors. They provide the perfect combination of sweet and crunchy and go great with a side of ice cream or yogurt. The first time I had them, I actually purchased them at the counter of my favorite local sushi shop. 
After enjoying my first pack of Pocky, I decided to see what other types of candy the Japanese culture had to offer me. The next candy that I came across was a small matcha-flavored chocolate bar that I found at a Japanese grocer while waiting for my wagyu to be packaged and cut by the butcher.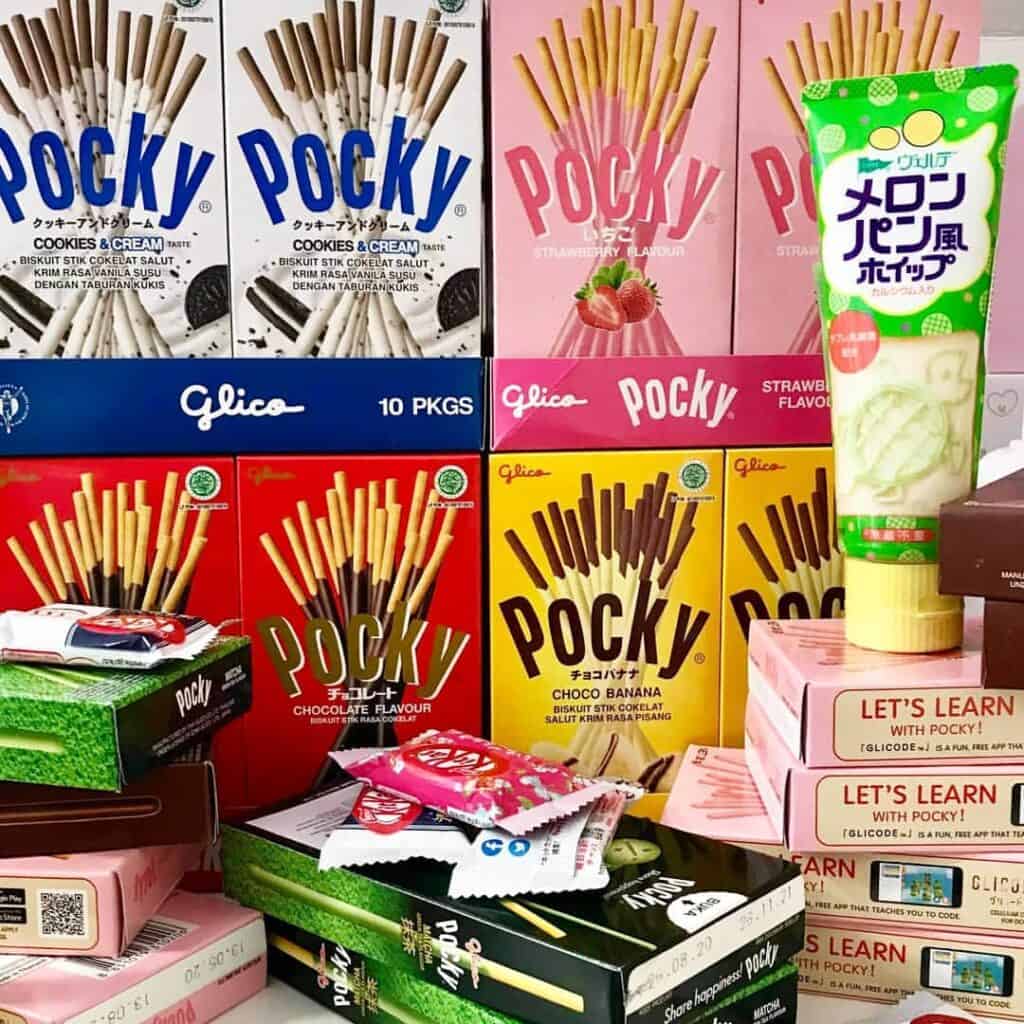 If you're looking to see what the hype is all about and try Japanese candy for yourself, then keep on reading to see where to buy Japanese candy! 
Shop Locally For Japanese Candy
I'm blessed to live in a diverse city that has a wide variety of local retailers and restaurants specializing in different cultural cuisines and grocery options. As far as Japanese culture goes, we have everything from cocktail bars specializing in Japanese whiskey to small family-owned grocery stores that stock hard-to-find candies and Japanese comfort food. 
Japanese Grocery Store
As you all know, I'm a big proponent of supporting your local economy. After I saw the pandemic put some of my favorite small retailers out of business, I doubled down on my efforts to shop local. If you're lucky enough to have a Japanese or Asian-oriented grocery store in your town, then I highly suggest checking them out. This is a great place to find some of the more popular "favorites" such as Pocky, Japanese chewing gum, or hard candies. 
Candy Shop
What's a good candy shop without some international variety? While the average candy shop usually won't have the broad selection that an authentic Japanese grocer does, you'll usually be able to find at least a couple of different Japanese candies in the foreign candy section. 
Restaurant Food Wholesaler
If your city has a large restaurant scene, then the chances are that there's at least a couple of restaurant wholesalers in your area. These stores are like huge grocery stores specializing in selling almost every ingredient or popular food that local restaurants serve in their stores. 
I've been able to find large wholesale packages of Japanese chocolate and gummies along with gallon-sized jars of boba bubbles that I use to make my own bubble tea. The only downside to this is that you have to be willing to buy a lot of candy at one time. However, you will get a great deal as you're buying at wholesale prices. 
Shop Online For Japanese Candy 
I highly suggest buying Japanese candy online for those of you who don't have the same variety of local Japanese and oriental shops in your area. The advantage is that you can find almost any candy that you could think of. The only disadvantage of buying candy online is that it can melt during the shipping process (especially if you live in an area with hot summers). 
Amazon
Japanese candy and food have become incredibly popular in America over the past few years. That being said, Amazon offers a decent selection of Japanese steak, manga books, and candy! While Amazon doesn't sell some of the more obscure and hard-to-find Japanese candies, I've found that they have a great variety of all of the most popular candies. 
Another really cool thing that I've found on Amazon is sellers who offer a variety of "sampler" packs that contain several different types of Japanese candies. If you're trying to get a cool gift for that candy-lover in your life, then this is a great option to go with! 
Online Candy Shop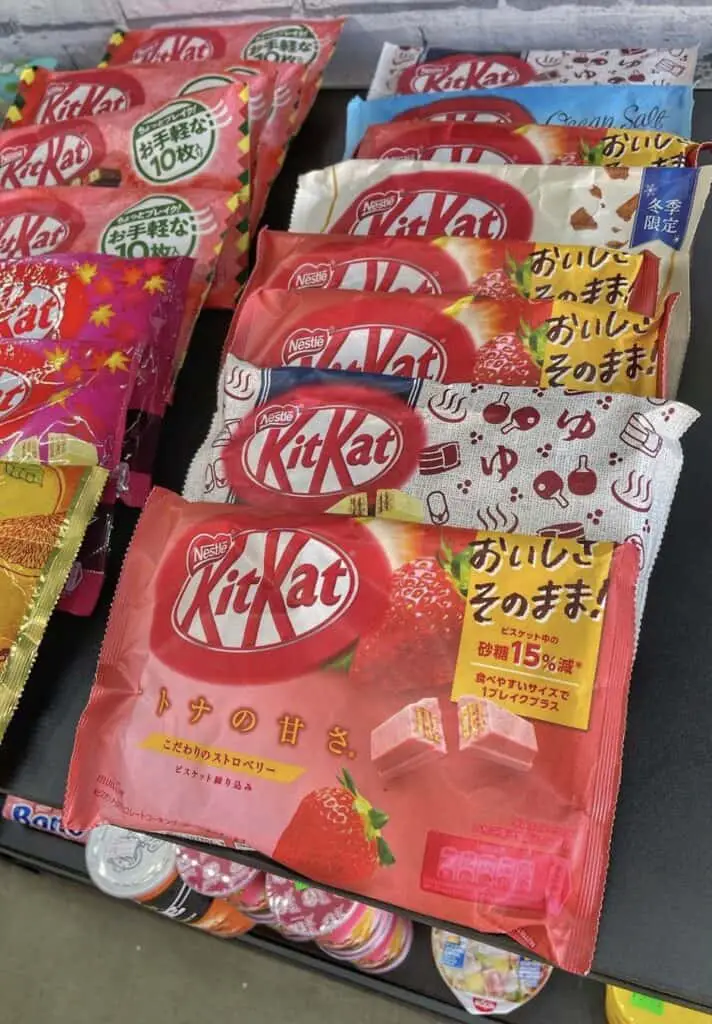 If you're looking for more obscure Japanese candies or snacks, then your best bet is to find an online specialty shop that specializes in procuring authentic Japanese candy. These shops typically carry everything from dagashi to umaibo, sakura, and even Japanese Kit-Kats! The only disadvantage is that sometimes you'll have to wait a couple of days longer for shipping (unlike Amazon, which typically offers next-day or 2-day shipping for Prime members). 
How Can I Tell If I Have Authentic Japanese Candy? 
As long as you're buying from an authentic retailer specializing in Japanese candy or snacks, you shouldn't have to worry about the authenticity of your product. Your best bet is to just read the label and look for Japanese writing. You can also search online for the Japanese candy or product name to check if the company and product are authentic. 
Does Japanese Candy Go Bad? 
Most Japanese candy has a relatively long shelf life, which means that you shouldn't have to worry about this. However, it's always a good idea to double-check the sell-by date on the back of the package to make sure that your product is 100% fresh and safe to eat. If you happen to have outdated Japanese candy, then contact the retailer and ask for a refund or replacement.