If you've ever tried some authentic Japanese snacks before, then you know just how addicting they can be. From the smooth, sweet flavor of matcha Kit-Kats to the savory taste of Arare rice cakes, there's a Japanese snack to match whatever your cravings might be.
So the only question is, where is the best place to buy Japanese snacks?
The best place to buy Japanese snacks is to check out your local Japanese grocer or Asian supermarket. These stores specialize in selling Japanese snack favorites and comfort food and are almost guaranteed to have exactly what you're looking for.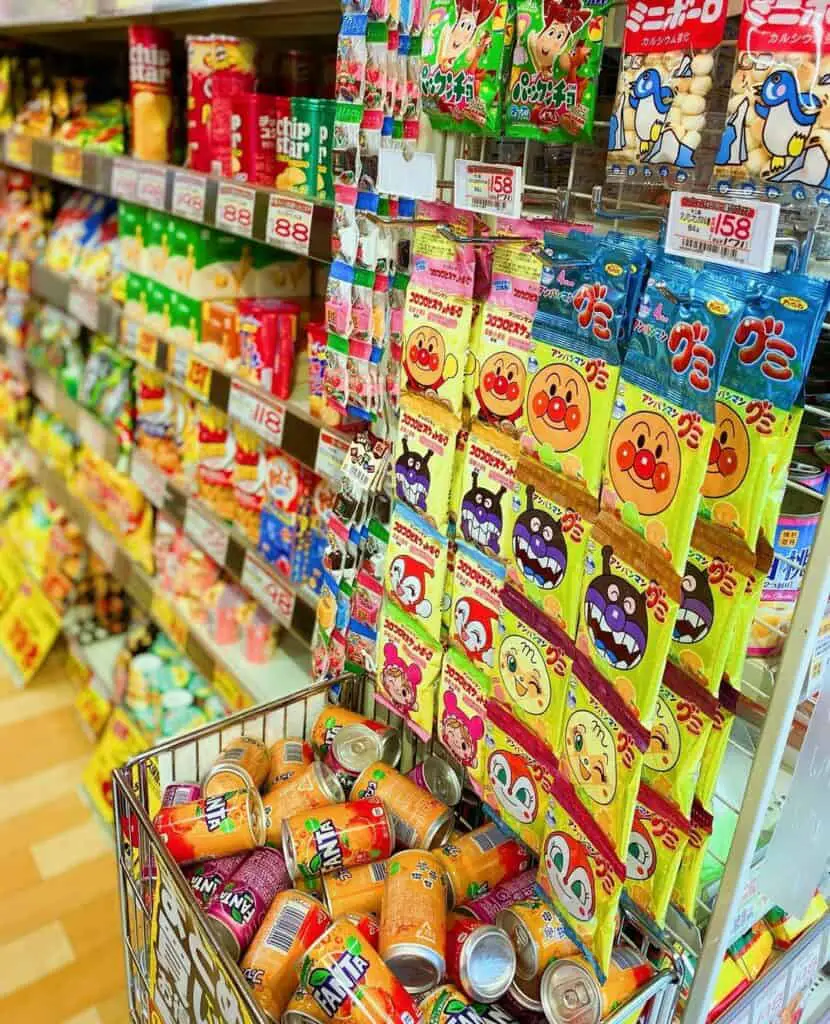 That being said, I also understand that not everybody has easy access to a store that sells Japanese food. That being said, there are also a number of online retailers where you can purchase your favorite snacks.
In today's post, I will show you exactly where to find Japanese snacks, from brick-and-mortar shops to the internet. Let's take a look!
Where To Buy Japanese Snacks: The Definitive Guide
If you're reading this post, then you likely have a craving for your favorite cultural snack, or you're curious to try some of the exotic flavors offered in traditional Japanese snacks and candy. I remember when I first got a big bag of assorted Japanese snacks mailed to me for my birthday last year. 
Ever since then, I've been hooked. Usually, I'm not a huge snack or candy person (I typically prefer steaks and burgers), but I always make an exception when it comes to my cravings for Japanese foods. Thankfully, there's a great little Japanese grocery store in my city where I have access to a great variety of different snacks and candies. 
However, even they don't have everything that I want. So, I often order certain snacks and candies online from Japanese snack retailers or even Amazon. Given that I have a good deal of experience buying authentic Japanese food, I figured that I should put together a helpful guide for all of my friends and readers who are interested in expanding their pallets beyond the typical sushi rolls that we all know and love.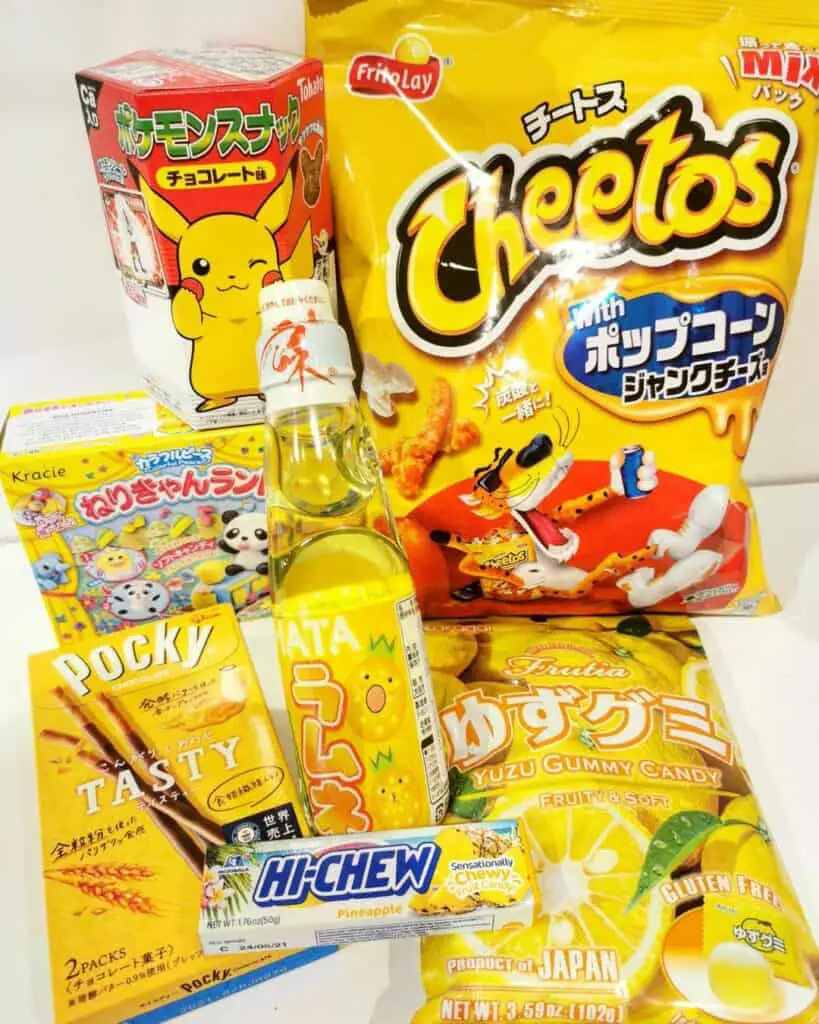 Shop At Your Local Brick-and-Mortar Stores
After seeing many of my favorite local businesses go under and lose it all during the pandemic, I'm committed to shopping local whenever possible. So, if you have a local business where you can find Japanese snacks, do yourself a favor and shop there before you go straight to online shopping. Here are some of the best brick-and-mortar locations to shop for Japanese snacks at. 
Japanese Grocery Store
If there's a Japanese grocery store in your town, then this is going to be your best bet. They typically have an entire aisle filled with savory snacks and sweet candy. They may even have a butcher in-store where you can purchase high-quality wagyu beef cuts. In addition to Japanese snacks, you'll also be able to find some great Japanese beverages and teas that you can enjoy with your snacks. 
Wal-Mart
Wal-Mart can be a hit or miss, and it really depends on how large the Japanese demographic in your city is. If your city has a higher percentage of Japanese or Asian residents, then there's a pretty high possibility that your local Wal-Mart will have a small selection of Japanese snacks on hand. Although they definitely won't have the same variety that a genuine Asian supermarket would, it's still worth a try. 
Get Your Japanese Snacks Delivered To Your Front Door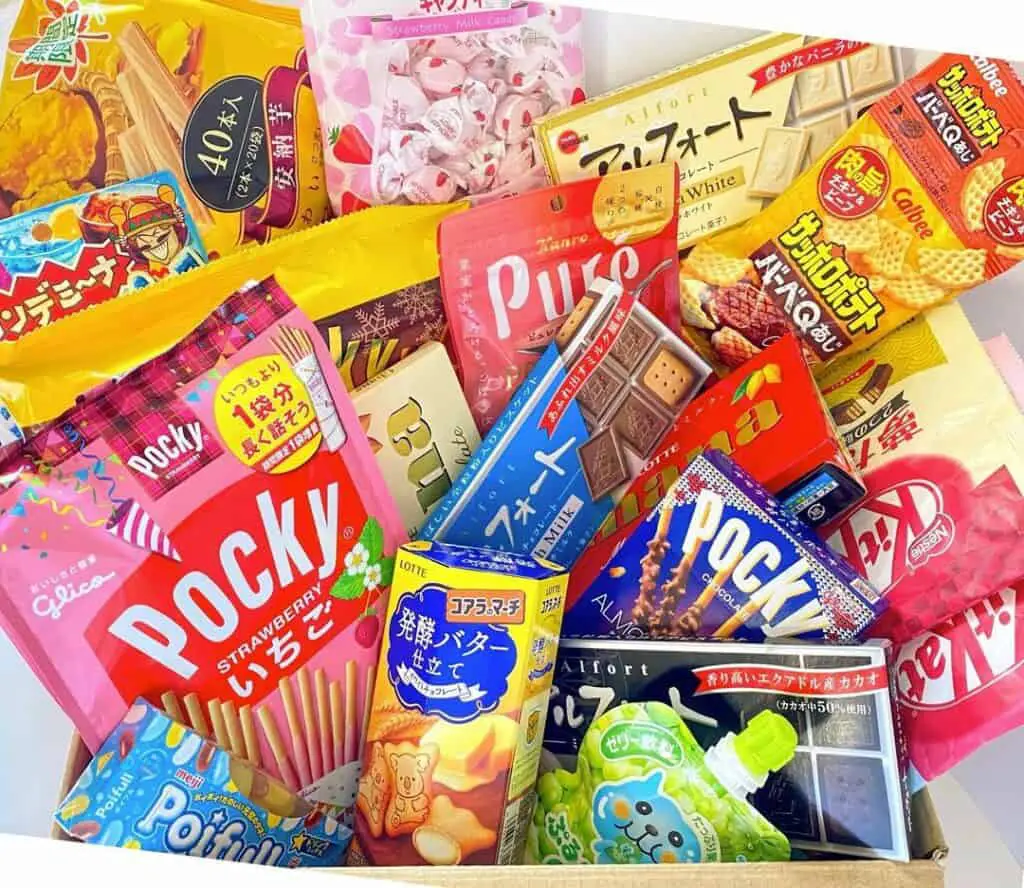 If you have some Japanese grocers or Asian supermarkets in your town, another great option is to get your favorite snacks delivered to your front door! During the pandemic, food delivery services like Uber Eats started working with local retail stores to deliver snacks and other everyday grocery items that people needed. 
Uber Eats
Uber Eats is probably the biggest food delivery company and is available in most cities. My only problem with Uber Eats is that their delivery fees can be rather expensive (typically 15%, and that's before tip). However, if you plan on ordering Japanese snacks through the app regularly, you can get an Uber Pass membership and save big on delivery fees. 
Door Dash
Door Dash is pretty much the same thing as Uber Eats, but sometimes they provide quicker or cheaper delivery. Ultimately, it depends on the area you live in and how many delivery drivers are working in your area, though. 
Postmates
Postmates generally has the cheapest delivery fees, and they specialize in grocery store deliveries. As such, they typically partner with locally-owned grocery stores, which means that you could get exclusive deals on your Japanese snacks and food deliveries. 
Shop For Japanese Snacks Online
If you're looking for variety or you're searching for hard-to-find Japanese snacks, then you can't go wrong by shopping for Japanese snacks online. From subscription boxes to Amazon, most online retail platforms have caught onto the growing trend of Japanese snacks and food. 
Japanese Snack Subscription Box
Recently, I bought my niece a subscription box that sends her a monthly box full of assorted Japanese snacks and candy. Whether you're buying it for yourself or as a gift, a Japanese-themed food subscription box is an excellent way to expose yourself to snacks and candies that you've never tried or can't find at your local retail store. 
Amazon
Amazon has recently introduced a number of different Japanese snacks and foods to its e-commerce platform. The main advantage of ordering from Amazon is that shipping is very fast, especially if you have a Prime membership. 
Online Japanese Snacks/Candy Specialty Shop
If you're searching for hard-to-find Japanese snacks that aren't available on Amazon, then I suggest checking out an online store that specializes in Japanese snacks, candy, or comfort food. These sites usually have hundreds of different snack options, all categorized by flavor or brand. You can also order large variety packs if you feel like sampling some flavors you've never tried before!