If you're a connoisseur of ramen, you probably know there's more to it than quick, microwaved meals for those cramming for an exam.
I've been on the hunt for the best ramen in and I have found it. I found a great tasting ramen with an addicting flavor that you will not want to stop eating.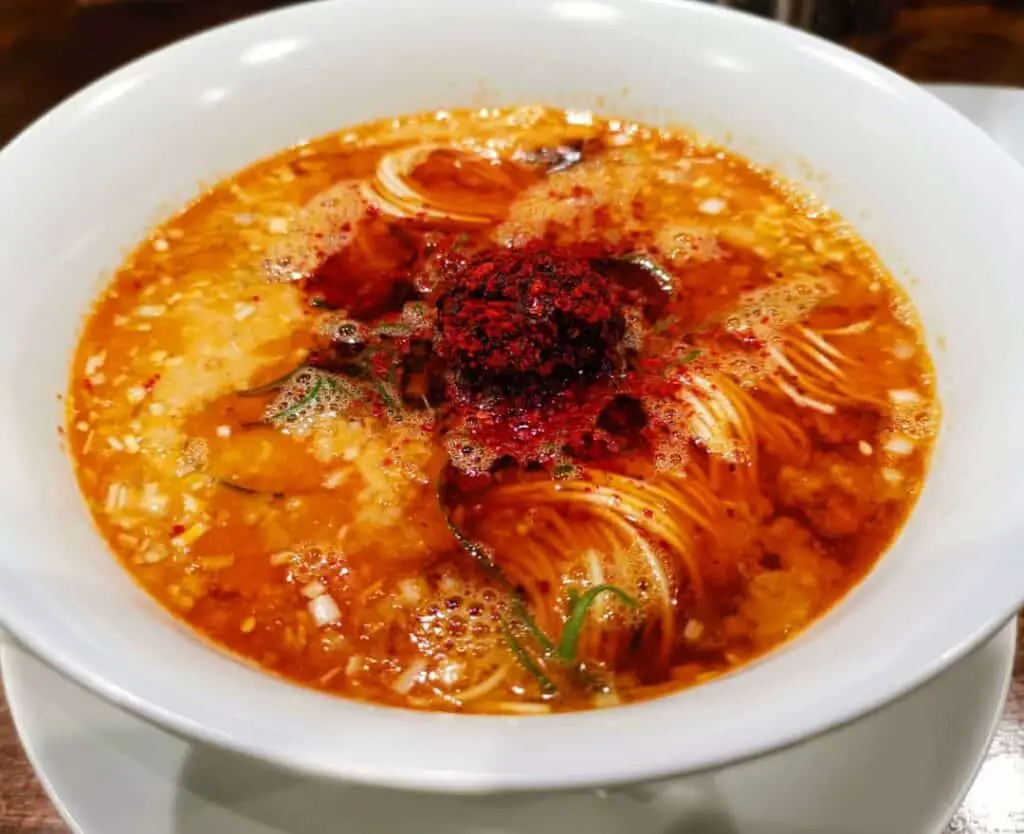 I'm a huge fan of Asian cuisine, particularly noodles. From lo mein to udon noodles (and I know the difference) to ramen, there's little we won't try. Nevertheless, I haven't been able to escape the image of an overstressed college student on a budget, throwing a quick meal together in between long stretches of study.
That image, one that's grown almost cliche in the past few decades, is largely true. Ramen is great for students in a hurry, particularly because it's cheap and easy to prepare.
But not all ramen can be described that way. That cliche loses its power when you have ramen that's earned a Michelin star.
Ramen has come a long way from just a quick college dinner, with keto-friendly ramen and other advancements. And you aren't going to find Nakiryu ramen in a lot of biology majors' cabinets. At least, you'd think so. Nakiryu's instant ramen is available for a fraction of what you'd pay in the restaurant itself, and it's an excellent choice for anyone looking for an easy-to-cook gourmet meal on a budget.
I became very interested in trekking out to Tokyo to try my luck, but it was too intimidating. The restaraunt itself has been written about glowingly online since before it got a Michelin.
In-restaraunt, it's going to cost around ten bucks a pop – and that doesn't include a flight to Tokyo. The idea that all ramen is cheap is another myth dispelled. I didn't have the money on hand to cover that flight. But fortunately, the home version of Narikyu is not hard to find, and I'm pleased to tell you it's probably just as good.
The Ramen Itself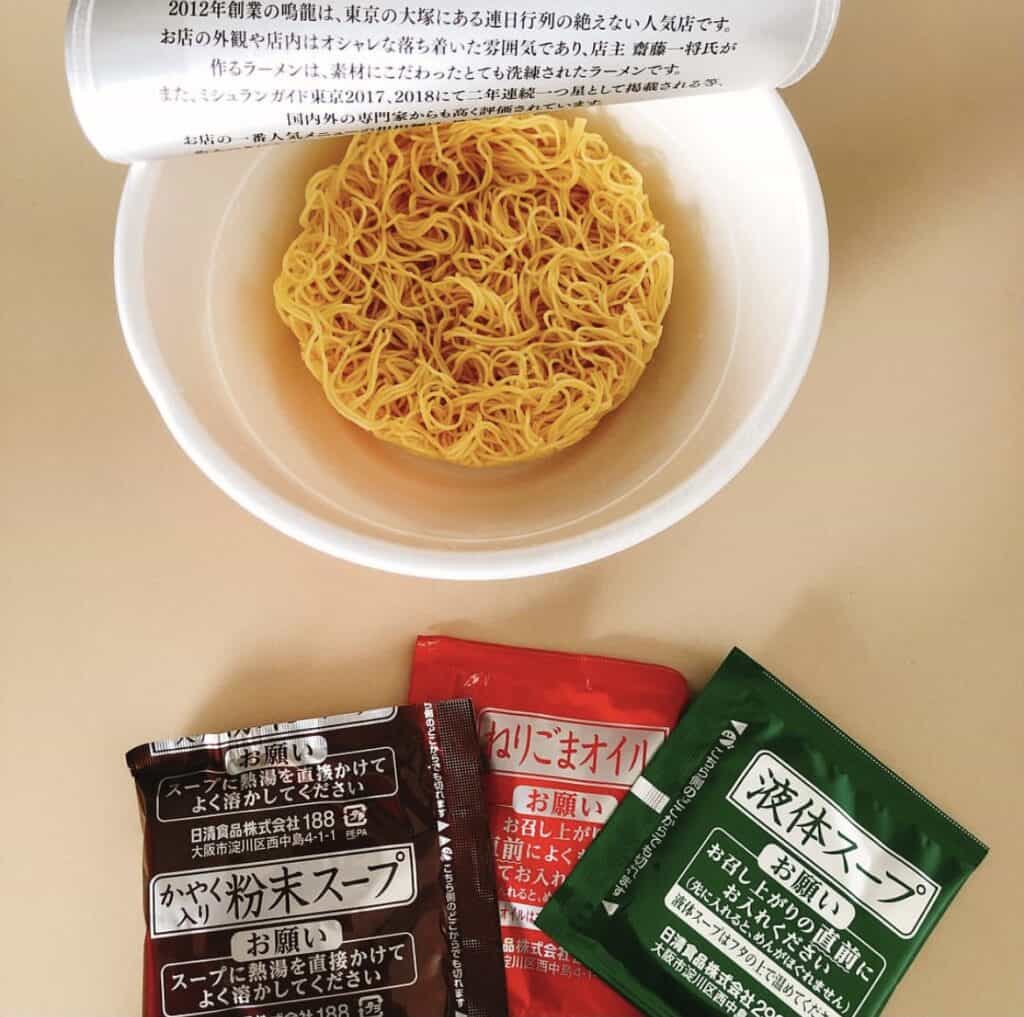 I decided to stick with what the internet claims they're best known for. The restaurant has become known for its Dandan noodles in a spicy broth that is not dissimilar to Chinese Sichuan. I searched online and managed to get my hands on the spicy tantanmen ramen.
It's worth noting that this is one of the more expensive instant ramens on the market, but it's still ramen, so it's doubtful you'll be intimidated by the price. At the restaurant, it's around ten bucks a pop. But the instant comes out to around 279 yen, or $3.40. It's probably the cheapest you'll pay for a Michelin-rated meal in the world.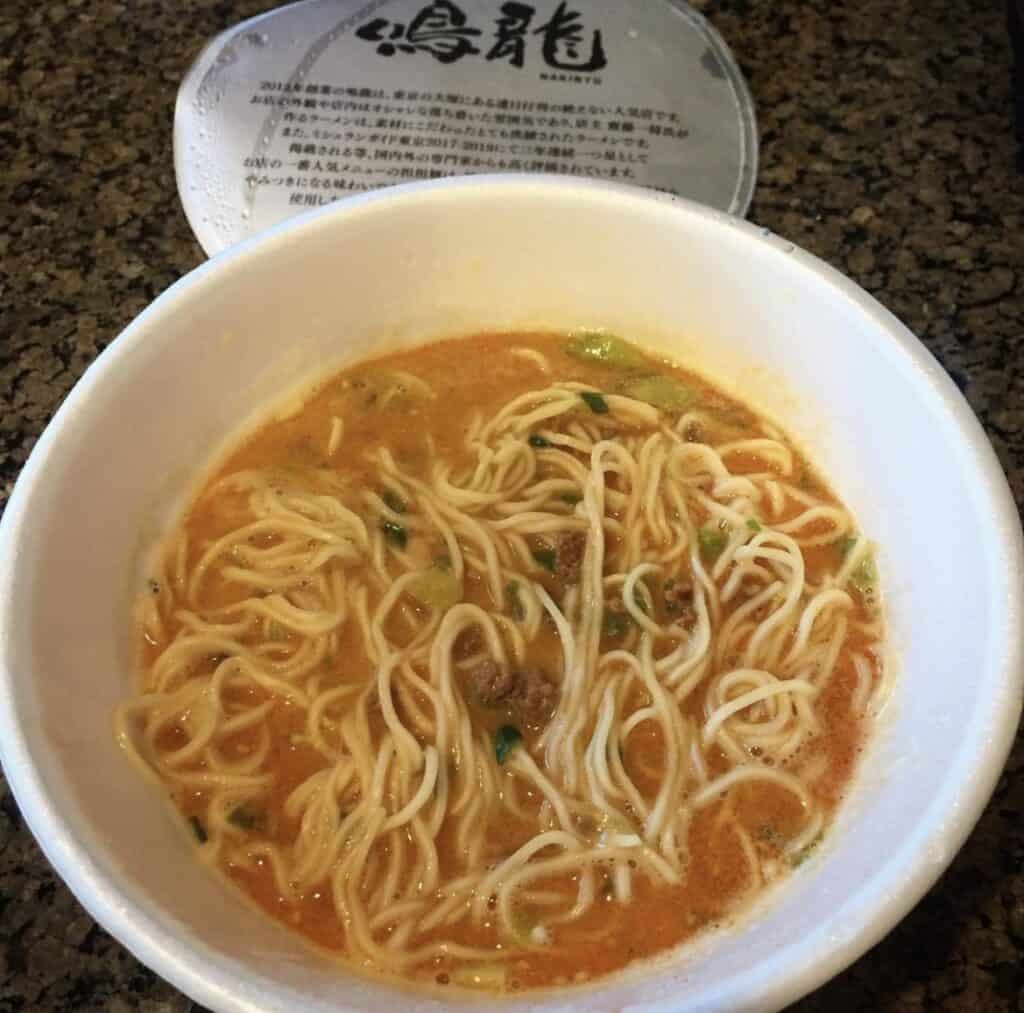 And it was easily the best instant ramen I've ever had in my life. The broth was spicy, but not so spicy that it became too much to enjoy. Rather, it just tickled the senses, almost threatening to do much worse, but never actually causing any discomfort. It was definitely more spicy than tangy, but not hot. This, I think, is what reviewers mean when they call a dish "playful". The flavors played a little with my senses, and I loved every second of it.
The broth is also much creamier than the watery stuff you get in college. It's rich without ever being overwhelming. And the noodles themselves kept their texture well, not getting chewy, but instead offering the right amount of crunch.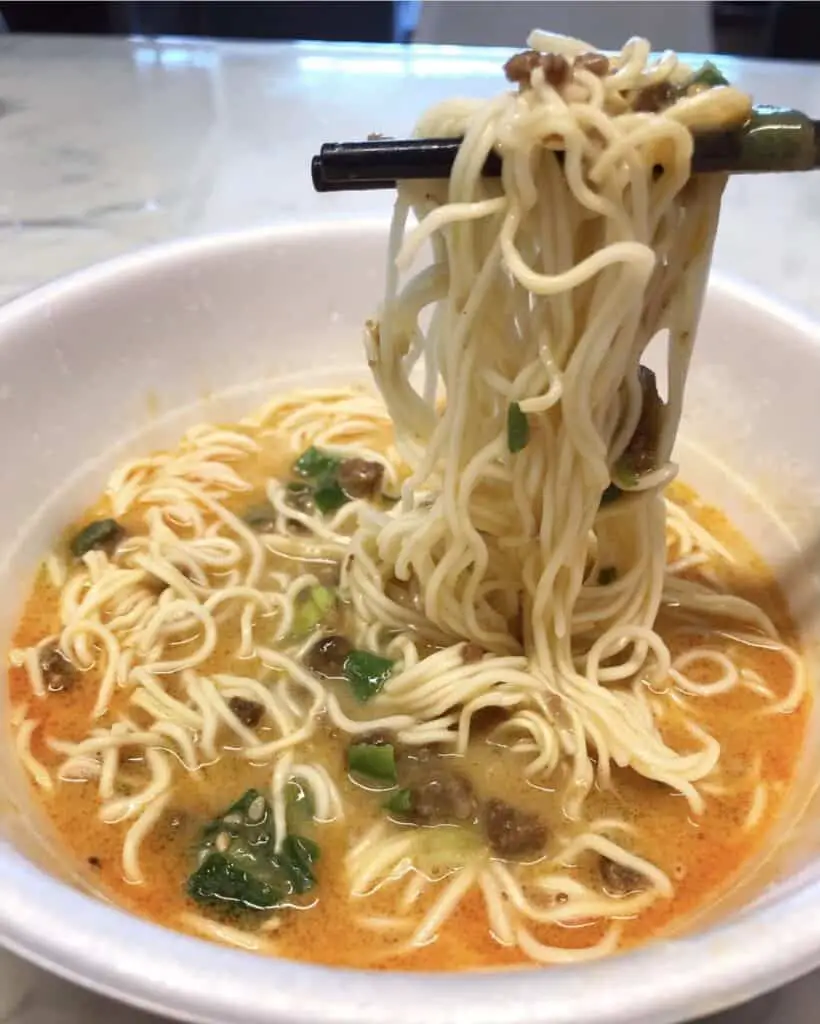 The Dandan noodles are a lot thinner than you may be used to, but what they lack in density, they make up in flavor. I caught a hint of sesame seeds, never overwhelming, but rather pleasantly hanging over the spice.
As for toppings, you don't want to skimp. While the actual menu at the restaurant involves diced braised pork, which sounds delicious, I'm happy to report that basically whatever you're used to putting on your ramen is perfectly applicable here.
Too often with store-bought ramen, the meat can taste like a sponge. This is not at all the case here. And when it mixed with the broth, the flavors danced around my tastebuds.
If I have one qualm with the ramen, I'd probably ask for a little less salt in the broth. While it wasn't too distracting, some people may find it a tad overwhelming. Nonetheless, this was one of the best instant ramens I've ever had the pleasure of trying.
Where Else Can I Get Nakiryu?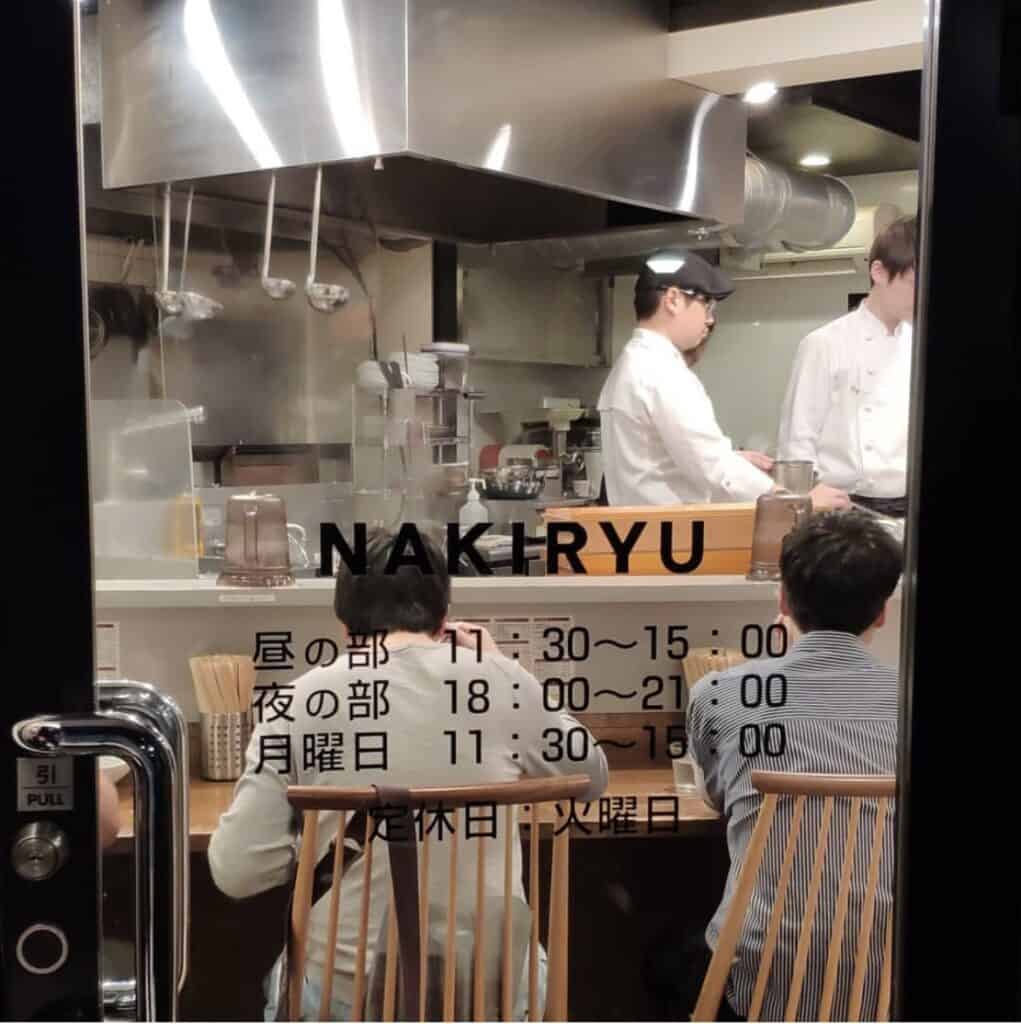 You can always make a trip to Tokyo. Nakiryu is located in Toshima City in Tokyo. It's just a five-minute walk from the Otsuka station on the Yamanote line of the Tokyo subway. The address is easy to find, but once you get there, the regular long queue of people outside will signify you're getting close.
They're open for both afternoon and evening meals, and like most restaurants in the city that deal in ramen, they don't take reservations.
It's a counter-style restaurant – no tables, however since they only allow one bowl of ramen per customer, the line tends to move fairly quickly. Usually, the line for a seat starts to form around 11 a.m., and you'll most likely have to wait an hour or more, so be sure to have a book or iPad with you. Nevertheless, it is sold in 7-11s and other stores in Tokyo, and as such, it's available online.
Overall, I'd love to go to the restaurant. But in the meantime, I have a pack in my cabinet, just for special occasions.
One thing is certain, I'll never think of ramen the same, and am already having difficulty trying to go back to the other store-bought stuff our side of the world offers. If you really want the full experience, it may not quite be as delicious as the actual restaurant, but it's the closest you're going to get. It's nice to know the same playful spices you once had to travel the world for are readily available in your home now.