So, where's the best place to buy bonsai?
The best place to buy bonsai trees or bonsai starter kits is online through a specialty garden shop. These stores typically specialize in bonsai art and can procure high-quality seeds that will grow into beautiful bonsai trees.
The goal of growing a bonsai tree is to create a small tree that mimics the growth pattern of a larger tree. It's an exercise involving training and pruning your bonsai to grow the way you want it to.
If you enjoy plants and gardening, then you'll find this hobby to be incredibly fun and rewarding. To start, though, you'll need to have your own bonsai.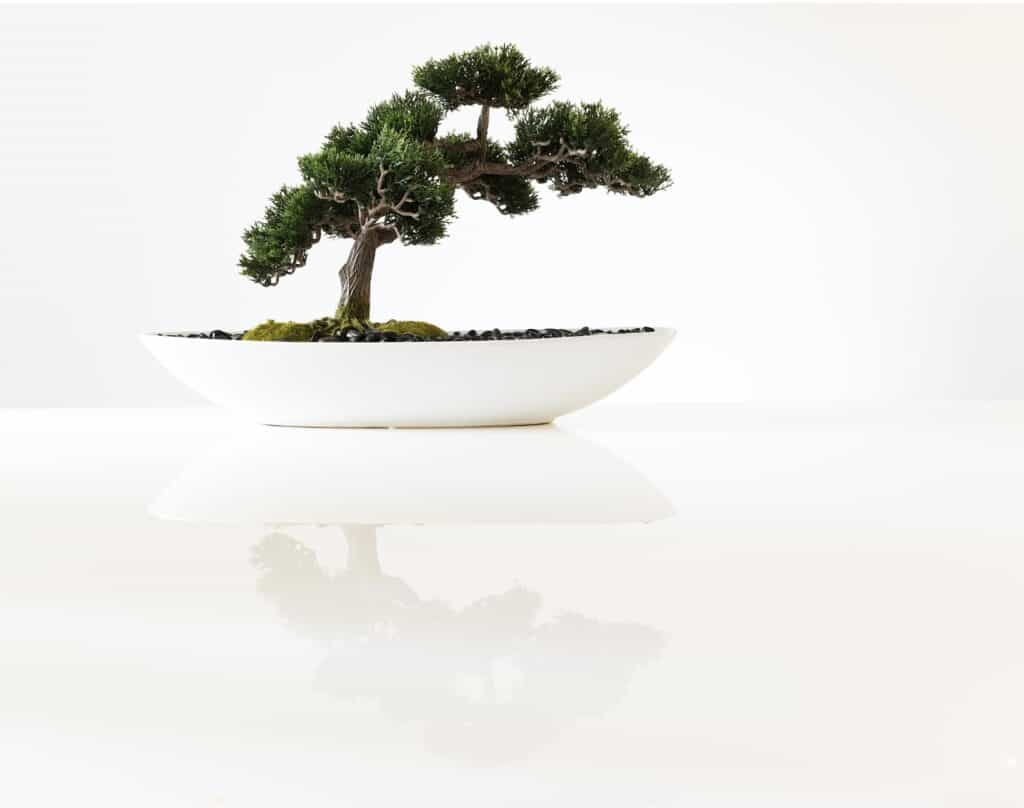 Additionally, online bonsai stores will have all of the tools you need to raise the best bonsai. 
If you've been considering getting into bonsai, but you're unsure of where to start, then this is the article for you. When I first started, I had trouble finding a good bonsai. Below, I'm going to compare and contrast the different places you can purchase bonsai and how to make sure that you're getting the best bonsai. 
Where To Buy Your Bonsai Tree
During the pandemic, I got back into the art of bonsai, and it's become somewhat of an obsession ever since (along with manga). There's something that's incredibly relaxing about being able to step away from the busy phone calls and never ending emails to just observe my bonsai and carefully prune the branches to create my living piece of art. 
Today, I have two beautiful bonsai trees that are growing healthy and strong. However, when I was first getting into bonsai trees, my biggest struggle was trying to find a good place to buy my bonsai. The first couple of trees that I got either died or didn't even grow in the first place. 
As you can tell, I've had a bit of experience buying bonsai trees both online and at traditional brick-and-mortar stores. Through the process, I learned how to identify a good bonsai seller and how to ensure that you're getting the best quality bonsai possible. Below, I've listed everywhere that you can purchase a bonsai, along with the pros and cons of each different retailer.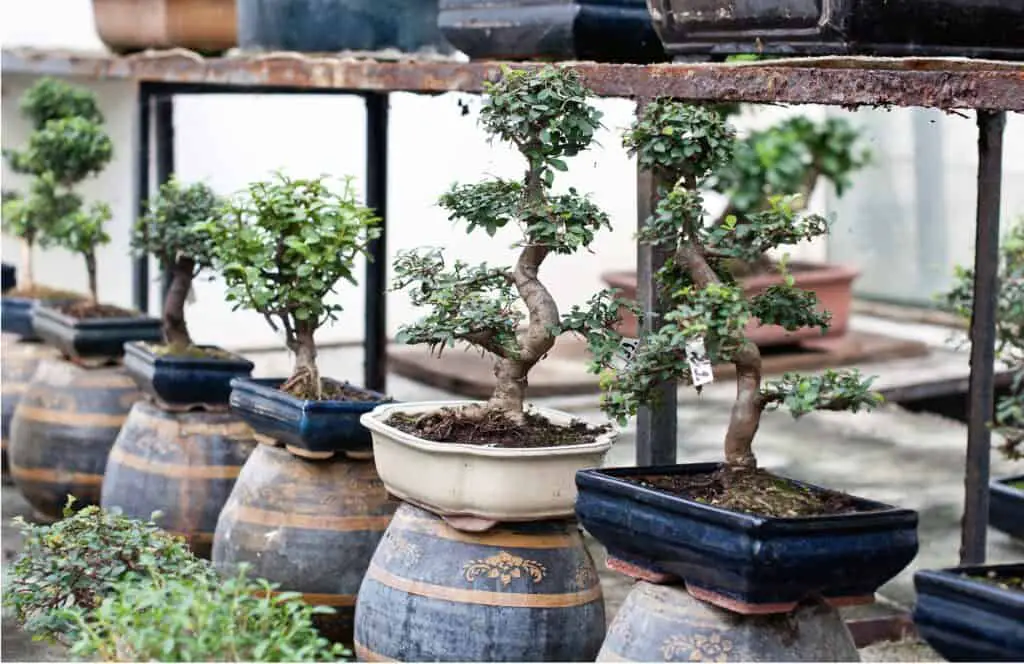 Online
If you don't feel like leaving the house and there aren't any good gardening stores in your area, then your best bet is to just order your bonsai tree or bonsai growing kit online. The advantage of buying online is that you'll be able to purchase almost any type of bonsai that you could ever want. The hard part is finding a reputable seller, though (just like my experience searching for quality wagyu beef). 
Here are the best places to find bonsai trees for sale online. 
Amazon
These days, you can pretty much buy anything on Amazon! I've even managed to find obscure Japanese candy for my nieces and nephews. In the same vein, you'll also be able to purchase your one bonsai growing kits on Amazon as well. The trick is to find a seller who's selling high-quality kits that will grow into healthy bonsai trees. 
To ensure that you don't get duped and that you're able to find the best bonsai tree, I highly recommend reading the Amazon reviews for the seller and the particular product that you're looking at. This will be able to give you a good idea of whether or not you'll be purchasing a high-quality bonsai or wasting your time. 
Pros
Fast shipping. 
Ability to read all of the customer reviews. 
Cons
Not all vendors sell high-quality bonsai. 
Online Bonsai Shop
As I mentioned, the first few times that I tried to find a good bonsai kit ended in failure. This was when I decided to purchase a full kit from a specialty garden shop that specialized in selling high-quality bonsai seeds along with growing kits and pruning/tool kits. As I expected, the tree grew into one of the healthiest bonsais I've ever had and it's still doing well today. 
Pros
You can find almost any variety of bonsai tree you're looking for. 
You can purchase full kits that include seeds, pots, and gardening tools. 
There are usually plenty of helpful growing resources on the site. 
Cons
Bonsai trees from specialty shops tend to be more expensive than Amazon. 
In-Person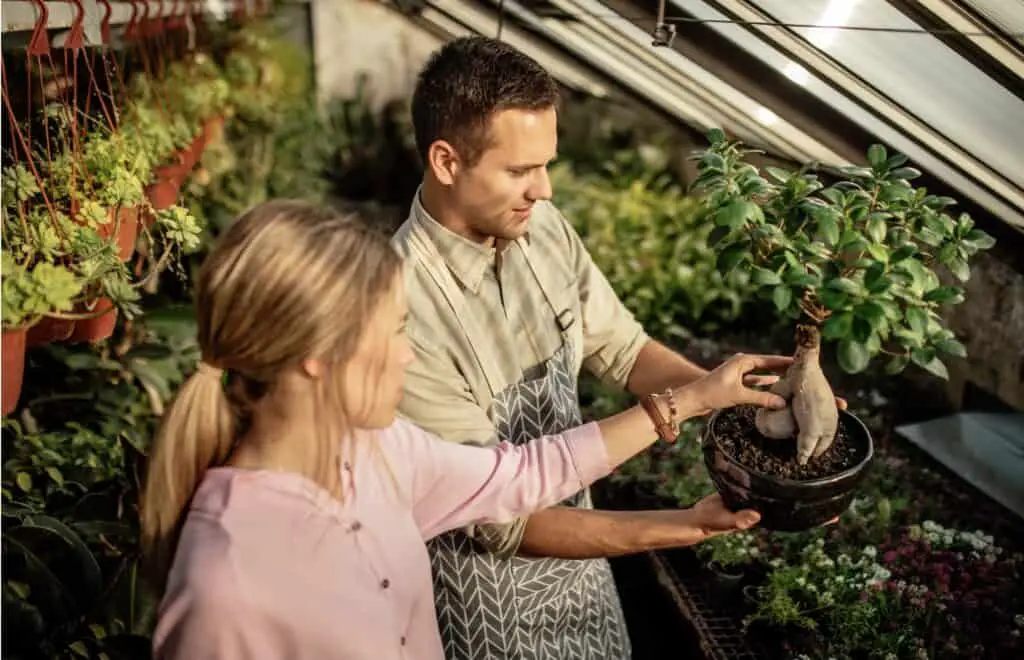 Depending on where you live, there's a pretty good chance that you'll be able to find a bonsai tree for sale in a local hardware store or gardening shop in your area. The obvious advantage to this is that you can look at the bonsai trees and buy them on the spot. This way, you can be 100% sure of the quality of your bonsai. The only caveat that I have with brick-and-mortar stores is that most of them don't sell grow kits, they only sell bonsais that are already growing (which takes some of the fun out of the process, in my opinion). 
Hardware Store
If you have a nice hardware store in your area that has a good variety of small garden plants or indoor plants, I would definitely check to see if they have any bonsai for sale. Typically, hardware stores may carry bonsai trees seasonally during the Spring or Fall months and you'll usually get a fair price as well. In the event that you find any problems with your tree or kit, hardware stores usually have generous return policies. 
Pros
Buy your tree the same day. 
You can buy all of your gardening tools, soil, and fertilizer at the same time. 
Generous return policy. 
Cons
May only be available seasonally. 
Gardening Store
If you have a really nice speciality gardening store in your town or city, then I would definitely recommend shopping for a bonsai there! Specialty garden shops tend to take excellent care of all of their plants and the level of quality control is unmatched. Another perk is that the employees know everything there is to know about the plants they sell, so they can usually give you some great tips for growing a healthy bonsai tree. 
Pros
Buy your bonsai the same day. 
Get expert advice from experienced gardeners. 
Usually more bonsai options than a hardware store. 
Cons
May be a bit pricier than a hardware store or Amazon. 
Final Word
Much like trying to find great sushi, it can take sometime to find a good bonsai tree. In my experience, it's always better to purchase a kit with seeds that you can cultivate from start to finish. That being said, I have purchased a few bonsais that have already grown as gifts and have had no problems. As long as you know what you're doing (basic gardening techniques), then you'll find your bonsai to be as rewarding as it is beautiful.