For anime fans who know that Ariane Grande has a Chihiro tattoo and that the K-Pop boy band BTS has been known to break out in anime karaoke, being the first to view new episodes of one's favorite show is essential.
Knowing when new anime episodes have been released and planning for upcoming premiers is a hot topic for fans and their streaming platform decisions.
So when does Crunchyroll update? Crunchyroll updates within one hour of the initial Japanese broadcast. Paid subscribers have exclusive access to the exhaustive Crunchyroll catalog's new episodes almost immediately after their initial Japanese release.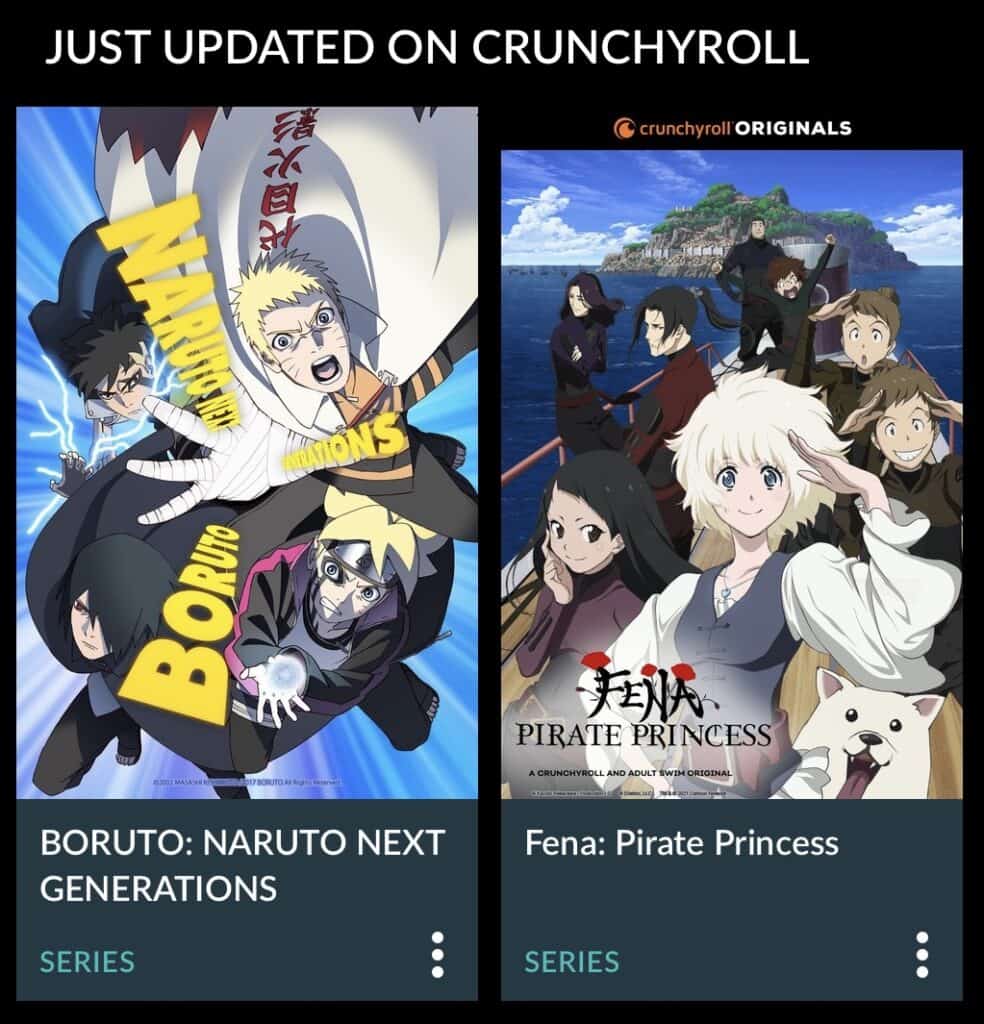 For fans who wish they lived in Japan, in order to enjoy real-time viewing of new anime episodes as they air, there is only one source for almost-simultaneous, worldwide digital access. Crunchyroll is the go-to online service for true anime fans. 
Crunchyroll Updates – Timing is Everything
Crunchyroll has a devoted following of avid anime and manga fans who eagerly mark their calendars for new episode release dates. With same-day viewing, almost immediately following each anime episode's release to Japanese audiences, other streaming services can't compete with Crunchyroll. Having a time advantage is critical in the fiercely loyal and digitally active anime fan base worldwide.
Watcher Eagerness
With Reddit users poised to comment and YouTube and Twitter posts not far behind, watching anime series' new episodes is plotted on calendars and media viewing schedules around the globe.
Fortunately, Crunchyroll's website (with its fresh user interface, launched in early 2021) allows fans to observe real-time accuracy and schedules for upcoming show release events. Not unlike monitoring the market leader board for a stock market's closely watched activity, Crunchyroll's Simulcast Calendar is a bookmarked web page favorite for anime fans.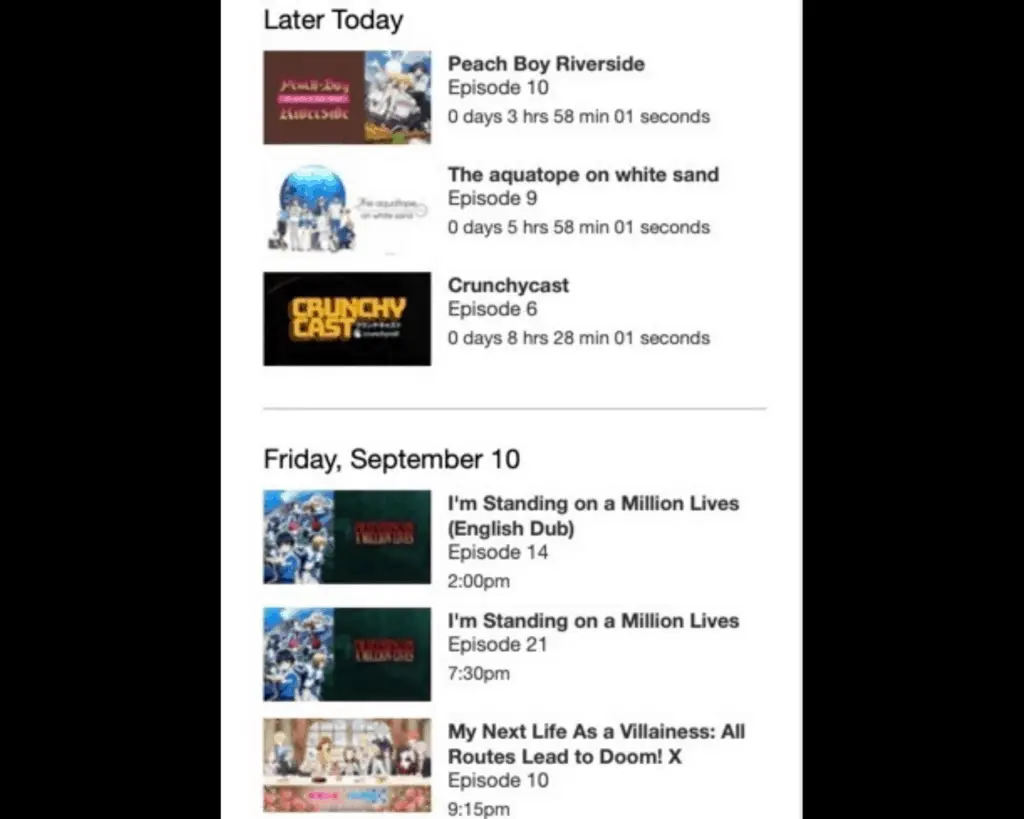 Crunchyroll's exclusive calendar data, detailing the most important question of when each new episode will drop, is available without paywall protection on the Crunchyroll website. Here's a sampling of the type of information available for Crunchyroll's summer 2021 show releases:
40+ series with new episodes pre-announced on a week-by-week calendar view
Time-specific release details, to the minute
Detail on each show's name and episode release number
Highlighted premiers for new series launches
Hyperlinked access to each show, straight from Crunchyroll's calendar page
Assured Japanese release-day access (often within one hour)
Crunchyroll provides constant calendar updates as each new episode is broadcast and streaming becomes available. Although wait times can vary, Crunchyroll boldly states that the typical, post-Japanese release delay is only one hour. Given that online commentators are waiting, with thumbs poised to comment on their favorite characters' lines and beloved series' plot twists, the interval between worldwide online access and peer-to-peer online posting of comments requires predictable scheduling on a quick-as-possible timeframe.
One Hour is Fast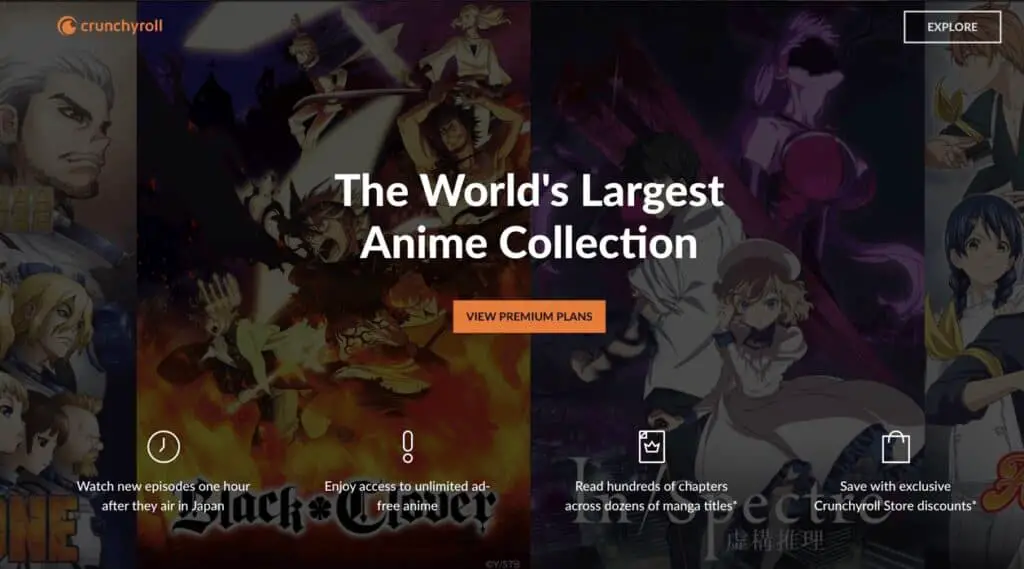 As stated, for subscribers to Crunchyroll's premium service, anime episodes are viewable approximately one hour after their Japanese release. However, for those who want to access Crunchyroll through the free-to-use website option, there is a one-week delay for new releases. This is an important consideration when deciding whether to pay for a premium subscription upgrade or to make do with the free version.
Catalog Breadth 
For those looking for the breadth of their almost-simulcast experience, here's a sampling of the Crunchyroll series with summer 2021 releases upcoming:
Osamake
Koikimo
How Not to Summon a Demon Lord
Fruits Basket
Farewell, My Dear Cramer
My Hero Academia
Aware! Meisaku-kun
Digimon Adventure
Sgt. Frog
Welcome to Demon School!
Boruto: Naruto Next Generations 
Tokyo Revengers
To Your Eternity
Tropical Rouge!
So I'm a Spider, So What?
The Slime Diaries
For these series and as many as 1,200 episodes in the Crunchyroll catalog, each release can be diarized, right down to the minute of its Japanese airing. Undoubtedly, for the most popular series, there is an army of faithful fans refreshing their screen once the requisite hour's wait has passed. When social status and emotional investments are high, as is commonly found in the worldwide anime fan base, access to new content with the shortest possible delay is essential for a bona fide enthusiast.
Exclusivity
It's important to note that Crunchyroll has an exclusive position as first-to-release. No competing streaming service offers close to the same-day turn-around of Crunchyroll, making it the industry leader in new content and the hands-down go-to for fans eagerly waiting for new content from their favorite shows.
Conclusion
For the closest timing to mirrored simulcasting of new anime episodes, having a paid subscription to Crunchyroll is what avid fans require. With almost simultaneous, same-day broadcasts, Crunchyroll is updating its catalog throughout the day and week, with fresh entertainment for anime fans new and old.