You can't be an anime lover without knowing about Crunchyroll. It's one of the best anime streaming apps, by far, and has over a thousand titles produced by Asian and American animation studios.
One of the most common questions I've gotten about the platform recently is, "Can you watch Crunchyroll dubbed in other languages, and if so how do you do it?" 
Almost every show on Crunchyroll can be watched dubbed with another language. This means that you can watch your favorite Japanese anime dubbed over by English-speaking voice actors. To change the dub language, simply visit the main page and select the dubbed season you wish to watch.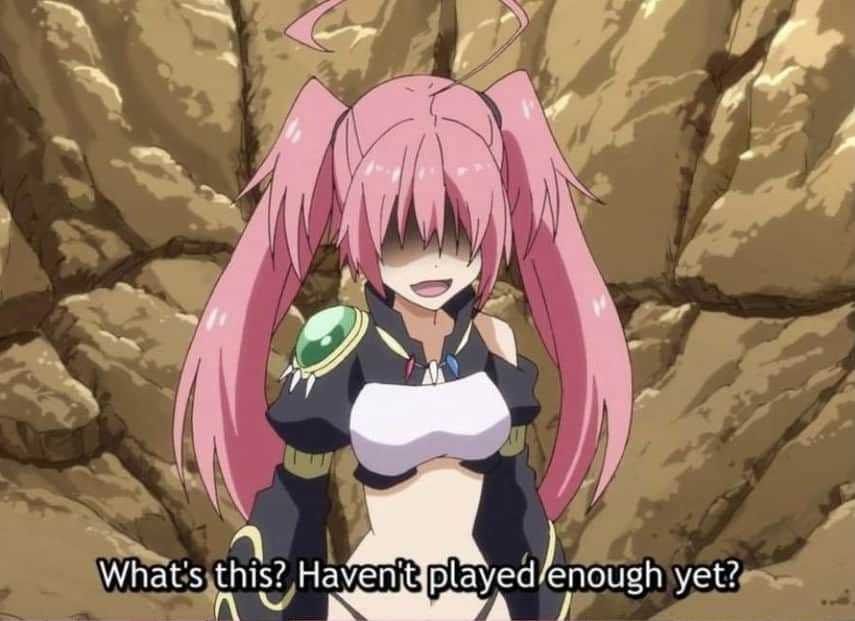 If you're somewhat new to Crunchyroll, then you may have some trouble finding out exactly how to change the dub language of the show.
So, to make your life easier, I decided to write a quick guide on how to watch Crunchyroll shows dubbed over in other languages.
I'll also answer some of the most common dub-related questions I've gotten over the past year or so.
Let's check it out!
How to Watch Dub on Crunchyroll
Whether you're trying to watch the latest chapter of Boruto or your other favorite shows, you may be wondering how to watch it dubbed over in your native language.
On the other hand, if you're trying to learn another language, it may be helpful to watch a show dubbed over in the language you're trying to learn!
Does Crunchyroll have dubs? Crunchyroll does have dubs. In fact, they have a large selection of both English-dubbed and Japanese-dubbed anime titles.
I often get the question, is One Piece dubbed on Crunchyroll? No, One Piece is not dubbed on Crunchyroll. It is available in English with subtitles.
Most of the animes listed on Crunchyroll are dubbed in the native language of the studio that produced them. This means that Japanese animes will be dubbed in Japanese, Korean animes will be dubbed in Korean, and so on.
However, by changing the dub, you can watch a Japanese anime dubbed over in English (and several other languages as well).
While you can always change the subtitles of the show, not everybody enjoys reading subtitles. Additionally, some people who may be visually impaired may not feel like trying to squint or put on special glasses to try to read the small text at the bottom of the screen. This is why dubbing is such a nice feature. 
Whatever your reason for wanting to dub over the show you're watching, though, it's actually a pretty simple process.
Here's a step-by-step on how to watch a dub on Crunchyroll: 
First, click on the anime show that you wish to watch. This should open the video player and your show will start playing in its native language. 
Next, look to the bottom left of the play screen where the star rating is displayed. Next to the rating, you'll the title of the anime series. When you click that link, you'll be redirected to the home page for that particular series. 
Then, scroll down and look under the 'Description' section for the list of seasons. This should be a drop-down menu that you can click on. 
Once you drop down the menu, you'll be able to see each season in its different dub versions. Each language the series is dubbed in will be listed as a separate season.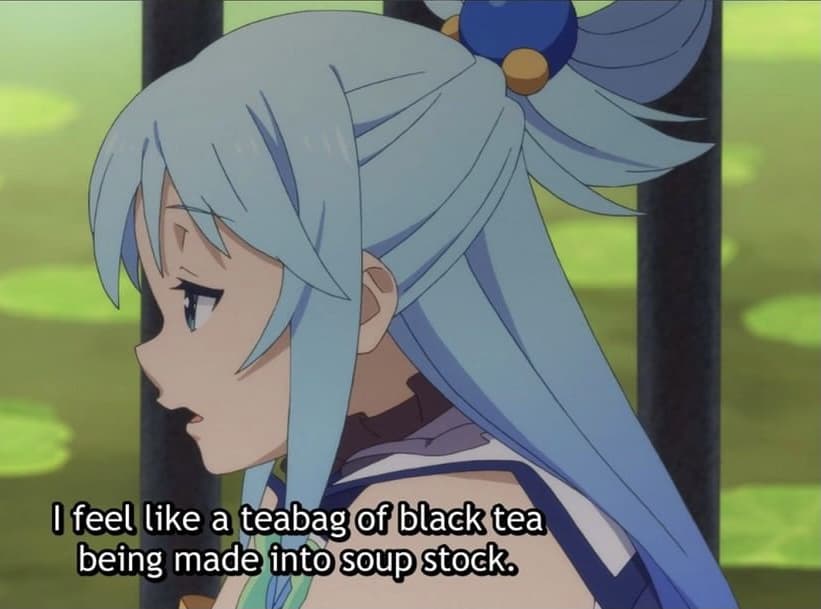 Here's an example of how it should look on screen:
Season 1 (English)
Season 1 (German)
Season 1 (Spanish)
Season 2 (English)
Season 2 (German)
Season 2 (Spanish)
Simply select the language you're trying to watch it in and you'll be able to watch all of the episodes in your chosen dub language. 
Crunchyroll English Dub
Does Crunchyroll have English dubs? Crunchyroll has English dubs in many of its anime series. You can find a list of all the English dubs that Crunchyroll offers on its website.
Some of the more popular English dubs that Crunchyroll offers include Attack on Titan, Naruto Shippuden, and One Piece.
Read on to see the complete list of dubbed anime on Crunchyroll.
Crunchyroll Dubbed Anime
Here's a list of all the anime that are currently available on Crunchyroll with an English dub:
5 Centimeters per Second
8 Man After
91 Days
A Lull in the Sea (Nagi-Asu: Nagi no Asukara)
Aachi & Ssipak
Accel World
Ace Attorney (S01)
Ah My Buddha
Alderamin on the Sky
Anisava
Anohana the Flower We Saw That Day
Ascendance of a bookworm
Berserk (S01-02)
Beyblade Metal Fusion (Premium Members)
Black Jack Movie
Blue Exorcist
Blue Submarine No. 6
Brave Witches
Bungo Stray Dogs (1 & 2)
Captain Harlock: Arcadia of my Youth
Card Captor Sakura
Card Captor Sakura Movie
Ceres, Celestial Legend
CHAOS;CHILD
City Hunter: Million Dollar Conspiracy
City Hunter: Bay City Wars
City Hunter: The Secret Service
City Hunter: .357 Magnum
City Hunter: Shinjuku Private Eyes
Dai-Guard
DearS
Death Note
Deltora Quest
Dies irae
Dna2
Dragon Half
Durarara
Elemental Gelade
Fate/Zero
Fist of the North Star: The Movie
Flame of Recca
Free! – Iwatobi Swim Club
Fullmetal Alchemist: Brotherhood
Fullmetal Alchemist: The Conqueror of Shamballa
Fushigi Yugi
Fushigi Yugi OVA
Fushigi Yugi Eikoden
Free!
Future card buddyfight! (Hundred)
Galaxy High School
Gasaraki
Ghost Stories
/Gintama Season 3 (Eps.266-316)
The God Of High School
Golden Boy
Granblue fantasy the animation
GTO
Hand Shakers
Hikaru no Go
Holy Knight (OVA 1 & 2)
Honey and Clover (1 & 2)
Hundred
If It's for My Daughter, I'd Even Defeat a Demon Lord
In/Spectre
Inuyasha (1-54)
Inuyasha the Movie: Affections Touching Across Time
Inuyasha the Movie 2: The Castle Beyond the Looking Glass
Inuyasha the Movie 3: Swords of an Honorable Ruler
Inuyasha the Movie 4: : Fire On the Mystic Island
ISLAND
Izetta the Last Witch
Jin Roh
JOKER GAME
Jungle Emperor Leo
K
K Missing Kings
KADO: The Right Answer
Kabaneri of the Iron Fortress (series only)
KanColle
Katana Maidens ~ Toji No Miko
Kill la Lill
kite
kiznaiver
KONOSUBA
Kyo Kara Maoh (1 & 2)
Ladies Versus Butlers
Lady Death the Movie
Lily C.A.T.
Lost Universe
Love Tyrant
Lupin the Third Part 2
Magic Users Club
Magic Users Club OVA
Magical Girl Raising Project
March Comes on Like a Lion Season 1
Masamune-kun's Revenge
Miss Monochrome – The Animation (first season)
Mizu no kotoba
Mobile Suit GUNDAM Iron Blooded Orphans
Mob Psycho 100 (S01-S02, REIGEN OVA)
My Next Life As A Villainess: All Routes Lead to Doom!
Myriad Colors Phantom World
NANBAKA
Naruto Movie: The Last
Naruto Movie: Road to Ninja
New Game
Ninja Nonsense
Occult Nine
Orange
Phoenix
Photon the Idiot Adventures
Pilot Candidate
Please Teacher
Please Twins
Princess Nine
Princess knight
Puella Magi Madoka Magic
Recovery of an MMO Junkie (+ OVA)
ReLIFE (+ OVA)
Re:ZERO Starting Life in Another World
Rent-A-Girlfriend
Ringing Bell
Robot Carnival
Rokka: Braves of the Six Flowers
Rurouni Kenshin
RWBY
Saga of Tanya the Evil
Sailor Moon R: The Movie
Samurai Pizza Cats
Science Fell In Love So I Tried To Prove It
Sherlock Hound
Shingu secret of the stellar wars
Slam Dunk (Only 1-14 of 101 episodes)
Somali and the Forest Spirit
Soul Hunter
SPACE PATROL LULUCO
Space Pirate Mito
Street Fighter II The Animated Series
Street Fighter II The Animated Movie
Super Gals
Swan Lake
Sword Art Online 1 & 2
Taboo Tattoo
Tenjho Tenge
The Ancient Magus' Bride (main series only)
The Legend of Black Heaven
The Morose Mononokean
The Rising of the Shield Hero
The Testament of Sister New Devil
The Twelve Kingdoms
Thermae Romae (eps 1-5)
Toradora
Toward the Terra Movie
Traveling Daru
Twin Star Exorcists
Ultra Maniac
Unico – Fantastic Adventures
Unico in the island of magic
URAHARA
Valerian and Laureline
Welcome To Demon School Iruma-kun
World Trigger
Yamada-kun and the Seven Witches
Your Lie in April
Yu-Gi-Oh! 5ds
Yu-Gi-Oh! GX
Yu-Gi-Oh! Zexal
YU-NO: A Girl Who Chants Love at the Bound of This World
Are Crunchyroll Dubs Available For Free Accounts? 
Although Crunchyroll offers a premium account for those who want to skip the ads (just like Hulu), you can still watch all of your favorite shows for free! 
This means you'll be able to watch any dubbed-over anime show on Crunchyroll for free. 
Is Haikyuu Dubbed On Crunchyroll?
Yes, all episodes of Haikyuu are currently available dubbed on Crunchyroll. Haikyuu is available on Crunchyroll in English with Japanese subtitles, and also in Spanish with English subtitles. So, not only will you be able to watch the Haikyuu season 1 English dub Crunchyroll, but you can also enjoy this awesome sports show with subtitles and learn some Japanese phrases along the way.
The dub cast features some big names like Austin Tindle (Hinata), Brian Beacock (Kageyama), and Erica Mendez (Female Ryuko).
Are All Crunchyroll Shows Dubbed? 
Yes, all of the anime series listed on Crunchyroll can be watched in at least a couple of different dubbed-over languages. Depending on where you live, Crunchyroll may offer different dub options.
How Is The Quality Of Dubs? 
Overall, I've found that the quality of the dubs is pretty decent. If you're watching Crunchyroll with a slow internet connection, then you may find that the dubs don't always match up correctly. However, as long as you have moderately fast internet, then this shouldn't be an issue. 
How Many Languages Is Crunchyroll Dubbed In?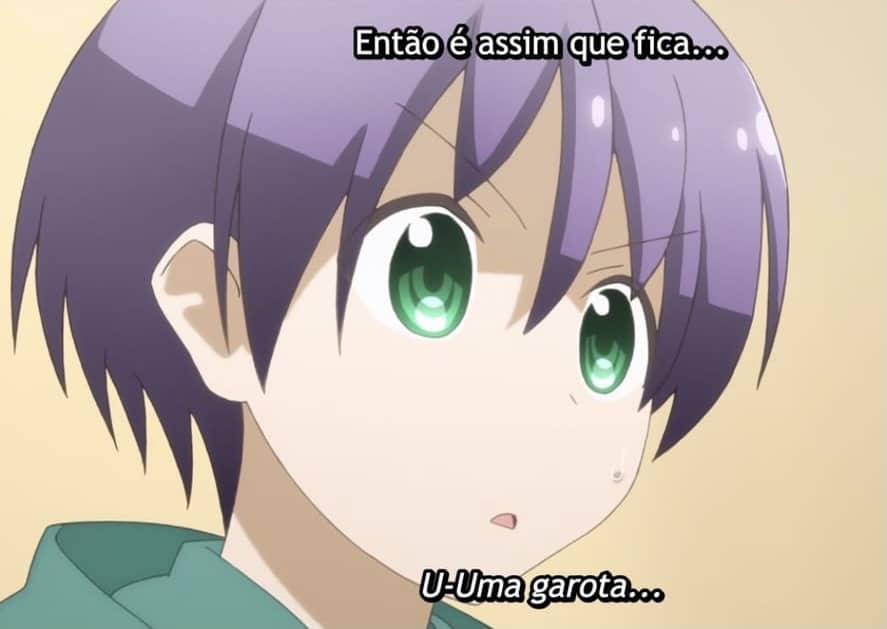 Most shows on Crunchyroll are dubbed over in at least three different languages. The most common dubbed languages are:
German. 
Portugues. 
French.
Spanish.
English. 
Russian. 
Final Tips
If you follow the steps that I outlined above, then you'll be able to watch your favorite anime in most of the world's most popular languages. In addition to dubbing over the show, you can also change the subtitles on-screen by clicking the settings button! 
However, if for some reason Crunchyroll isn't available to you, you can watch some of the most popular shows on other platforms, such as Netflix and Hulu. However, Crunchyroll is the right choice if you want to find a plethora of subbed and dubbed shows, as well as many manga series.