Crunchyroll is a popular streaming service for anime and Asian dramas. But is Crunchyroll free? And what are the best premium features? Let's take a closer look at this popular service to find out.
Is Crunchyroll free? Crunchyroll is a free service that offers ad-supported streaming of anime and Asian dramas. Crunchyroll also has a premium service that removes ads and provides access to more content.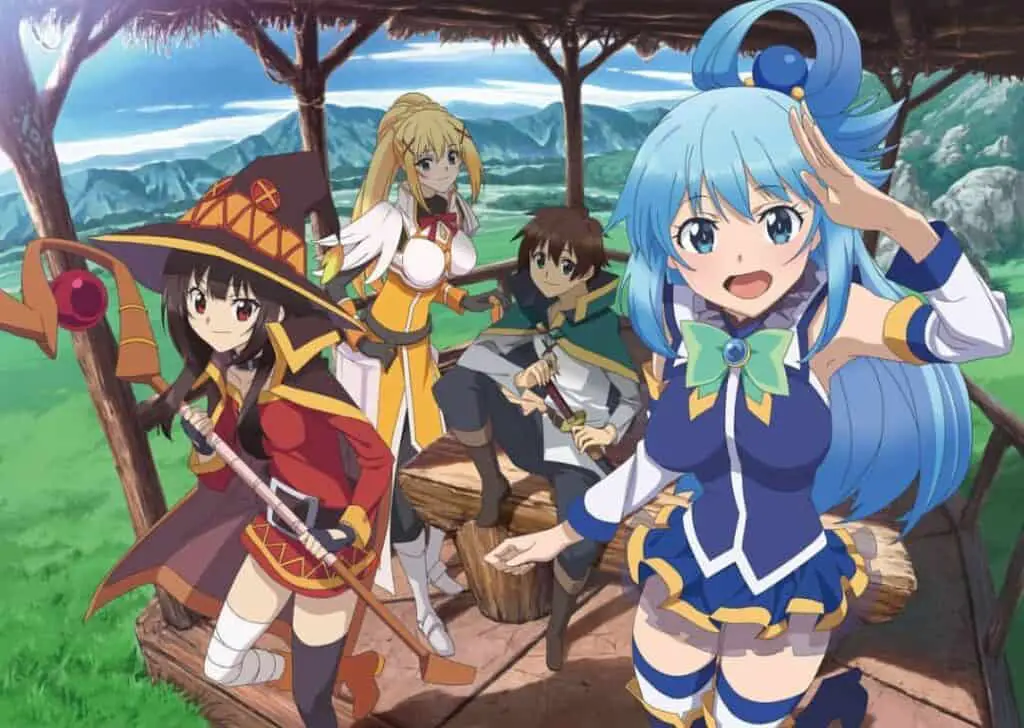 While you can sign up for a premium account and take advantage of certain benefits, anybody can sign up for a free account in less than three minutes and start enjoying their favorite titles. 
Before I upgraded to a premium account, I was a free member of Crunchyroll for almost two years. I rarely experienced any problems, and it was a great experience for the most part. Today, I'm going to do my best to answer some of the most commonly asked questions about Crunchyroll free and show you how to sign up for your free account! 
How To Sign Up For A Free Crunchyroll Account
Signing up for Crunchyroll free is as easy as 1-2-3. There are no strings attached, your information is kept private, and you won't be asked to enter any personal credit card information (unless you eventually upgrade your account). You can even watch anime dubbed over in foreign languages!
To sign up for your free Crunchyroll account:
On the left side of the screen, you'll be prompted to sign up for a free account. 
Enter your desired username, password, email address, date of birth, and gender. 
Click 'Create Account.' 
Access your email account and verify your email address by clicking on the link emailed to you. 
Go back to Crunchyroll, log in to your account, and start watching your favorite shows!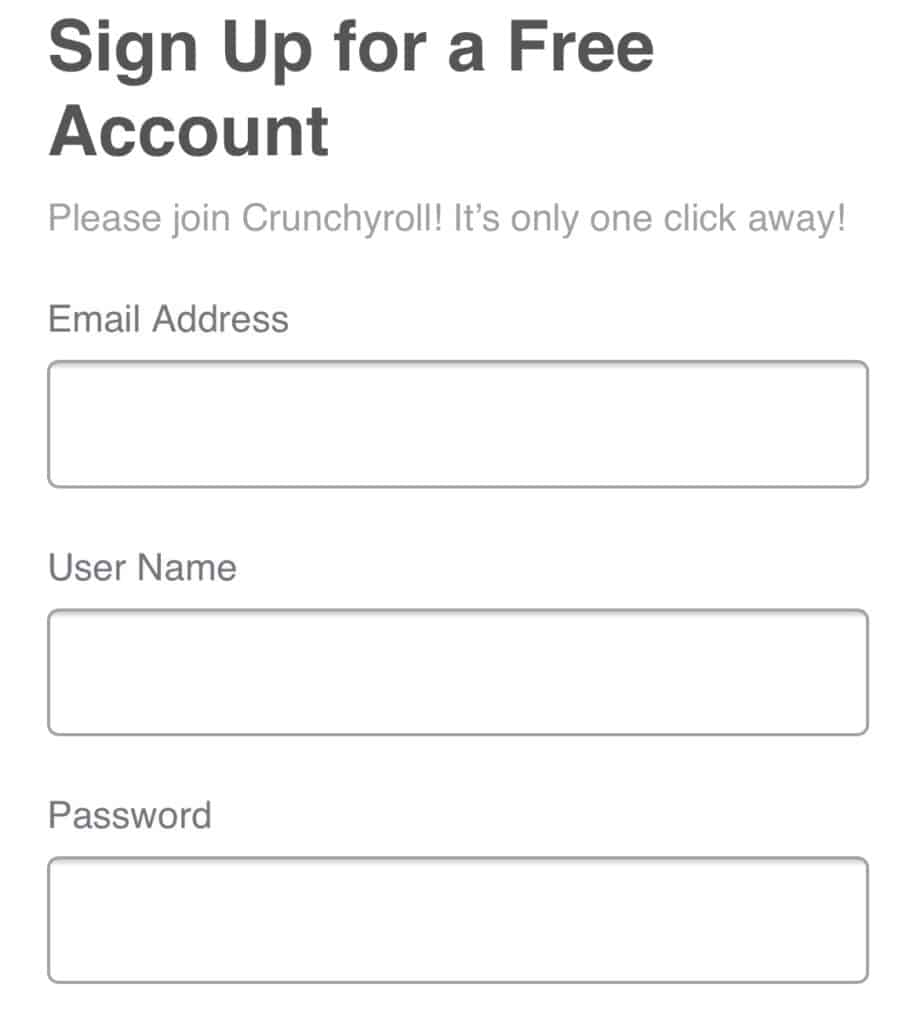 Where Is Crunchyroll Free Available? 
Crunchyroll is available in almost all major countries. The only real difference between countries is the titles that will be available to you. I wrote an in-depth post the other day describing why this is and how to get around geographical restriction, for those who want to check it out.
Basically, though, just keep in mind that certain Crunchyroll titles will be restricted in certain countries, depending on media deals that Crunchyroll has with other distribution platforms. 
Is Crunchyroll Free Just A Short-Term Trial? 
If you have other streaming accounts, then you may be wondering if Crunchyroll's free account is really just another short-term trial, designed to trick you into signing up for a paid account. However, unlike Netflix or Hulu, Crunchyroll is 100% free for as long as you want! 
Can Crunchyroll Free Users Watch All Shows And Episodes? 
Whether you're trying to catch up on a popular series like Boruto or watch a more obscure anime, you may be wondering whether free users get access to the same content as premium users. The answer is yes, free users can watch all of the same episodes! 
The only difference is that free users will have to wait an extra week to view a newly released episode. Premium users, on the other hand, will be able to watch new episodes the day that they air. 
Should I Upgrade To Crunchyroll Premium?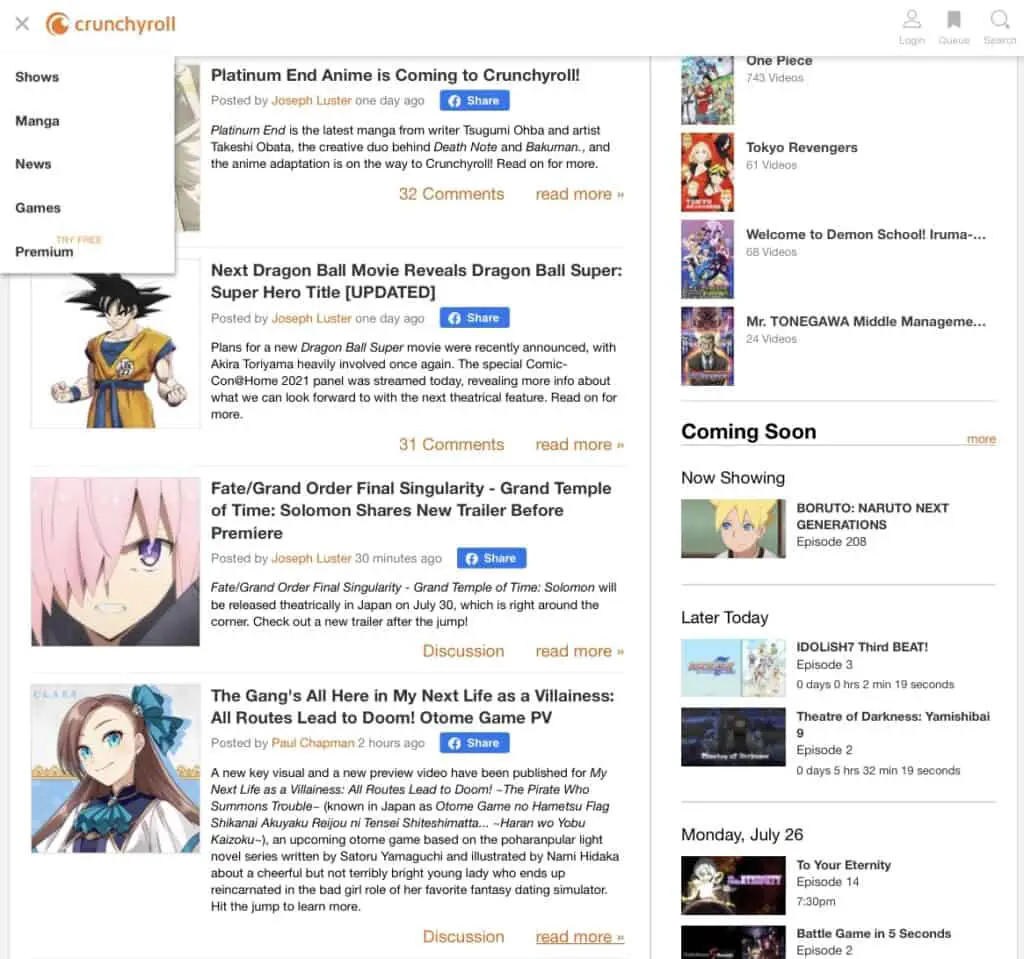 If you're just starting out, I recommend signing up for a free account before anything else. This will give you some time to decide whether or not you really like the platform and give you a feel for the titles they have. However, if you find yourself spending a lot of time watching Crunchyroll animes, then I would say that the premium account is definitely worth it!
Some of the benefits include:
High-resolution video. 
Discounts on the Crunchyroll online store. 
Immediate access to new episodes on the day they air. 
Another option that you can consider is to sign up for VRV. Once you sign up for your VRV account, you'll be able to add-on a premium subscription to Crunchyroll and other popular anime streaming services. Essentially, this allows you to keep all of your favorite anime streaming accounts organized in one place. 
Final Thoughts
No matter whether you're just getting into anime for the first time or you're an experienced veteran with thousands of episodes under your belt, Crunchyroll is guaranteed to keep you entertained. From the world's most popular animes to smaller, independent productions, you'll be able to watch them all with a free Crunchyroll account!