If you're visiting Japan you will find that the quickest and easiest way to travel between cities will be the bullet train. This is a high-speed rail service that runs at a significantly faster speed than traditional rail services. It serves many of Japan's major cities, which helps to cut down time spent traveling and you can enjoy more time sightseeing.
No, the bullet train is not a 24-hour service, it runs between 6am and 12am. That means most of the day is covered by the bullet train, but overnight trips won't be possible. The bullet train service was the first of its kind and the technology used has been the basis for many other high-speed rail services around the world.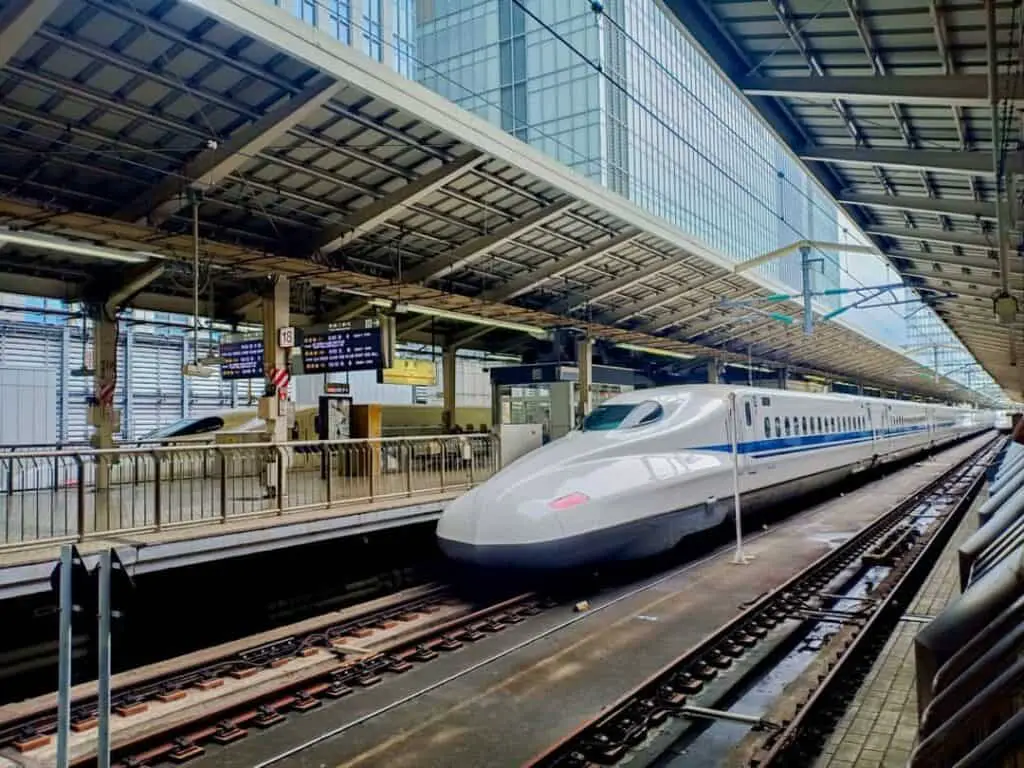 It's by the far the most convenient way to zip around Japan. Three of Japan's major islands are served by the bullet train and it connects most of Japan's major cities, with expansions planned for the future. The trains reach a speed of 320 kilometers per hour and it's an exceptionally punctual service.
What Times Do the Bullet Train Run?
Japan has a very extensive train network, it's also very efficient and most tourists would be surprised that the trains all arrive and depart when they are supposed to. In fact, the reported average delay time per train was just 24 seconds. So it's very important to arrive for your train on time because the chances of it being there after departure is virtually zero.
The operation times vary between the different lines, but the bullet train does not currently have a night service. The service is known as Shinkansen in Japan, with individual routes having different names. For example, the route connecting Tokyo with Kyoto and Shin-Osaka is known as the JR Tokaido Shinkansen. 
For this line, there are three different trains that service, each making the trip at a different time. The train would start or end in Tokyo or Shin-Osaka, stopping at Kyoto and Nagoya along the way. The Nozomi is the fastest train category that takes about 2.5 hours to reach its destination and only stops at the major cities.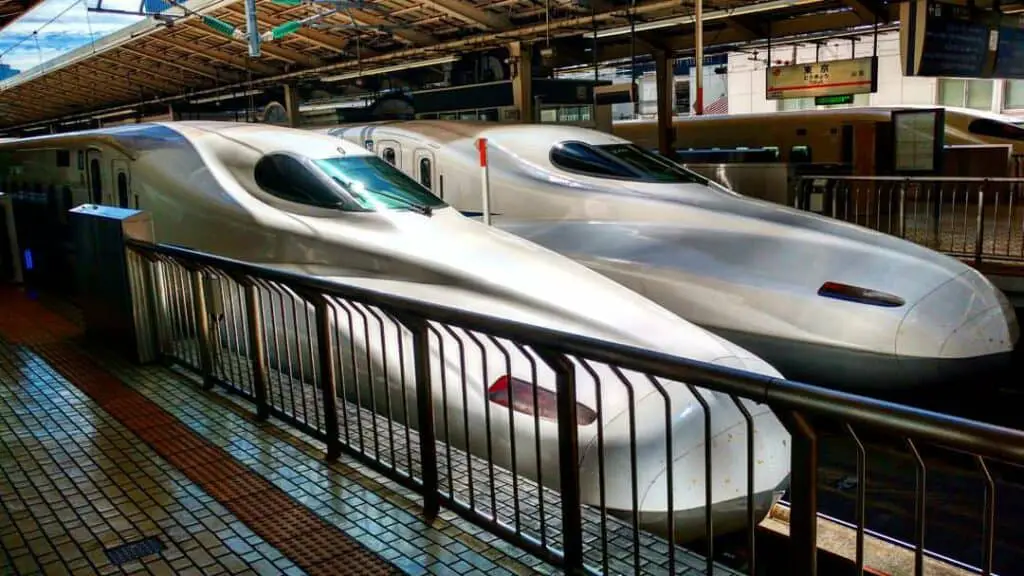 The next train category is called Hikari and it's the second-fastest train on this route. This train has a few extra stations to stop on its journey, making the trip in around 3 hours. The final train categories Kodama, which stops at all stations along the route, extending the total travel time to around 4 hours.
The first train of the day from Tokyo to Shin-Osaka leaves at 6am, with the last train of the day leaving at 9:23pm. From Shin-Osaka to Tokyo, the first train leaves at 6am again and the final train leaves at 9:23pm matching the times from Tokyo. There are several trains running each hour so you will have plenty of options to choose from.
Travel outside of these hours can't be done on the Shinkansen bullet trains, however this may not always be the case. The lines are constantly being worked on and improved and this may lead to greater operating hours.
Where Can You Travel To?
The Shinkansen network covers a large area of Japan, connecting three of its major islands; Honshu, Kyushu, and Hokkaido. The most popular line is the Tokaido Shinkansen which connects Tokyo with Nagoya, Kyoto, and Osaka. This is also the oldest line on the network, having opened in 1964.
The Sanyo Shinkansen connects the Honshu island with the Kyushu island, the service starts from Shin-Osaka and ends in Hakata. On this route, the major cities that it stops at are Kobe, Okayama, Hiroshima, Kokura alongside Osaka and Hakata. The train service Nozomi makes the trip in 2.5 hours.
The Tohoku Shinkansen covers Tokyo up to the northern tip of the Honshu island. Along this route, the major cities that are serviced include Tokyo, Ueno, Omiya, Sendai, Morioka, and ending in Shin-Aomori. The Hayabusa train that runs along this line can run up to speeds of 320 kilometers per hour, making it the fastest train in Japan.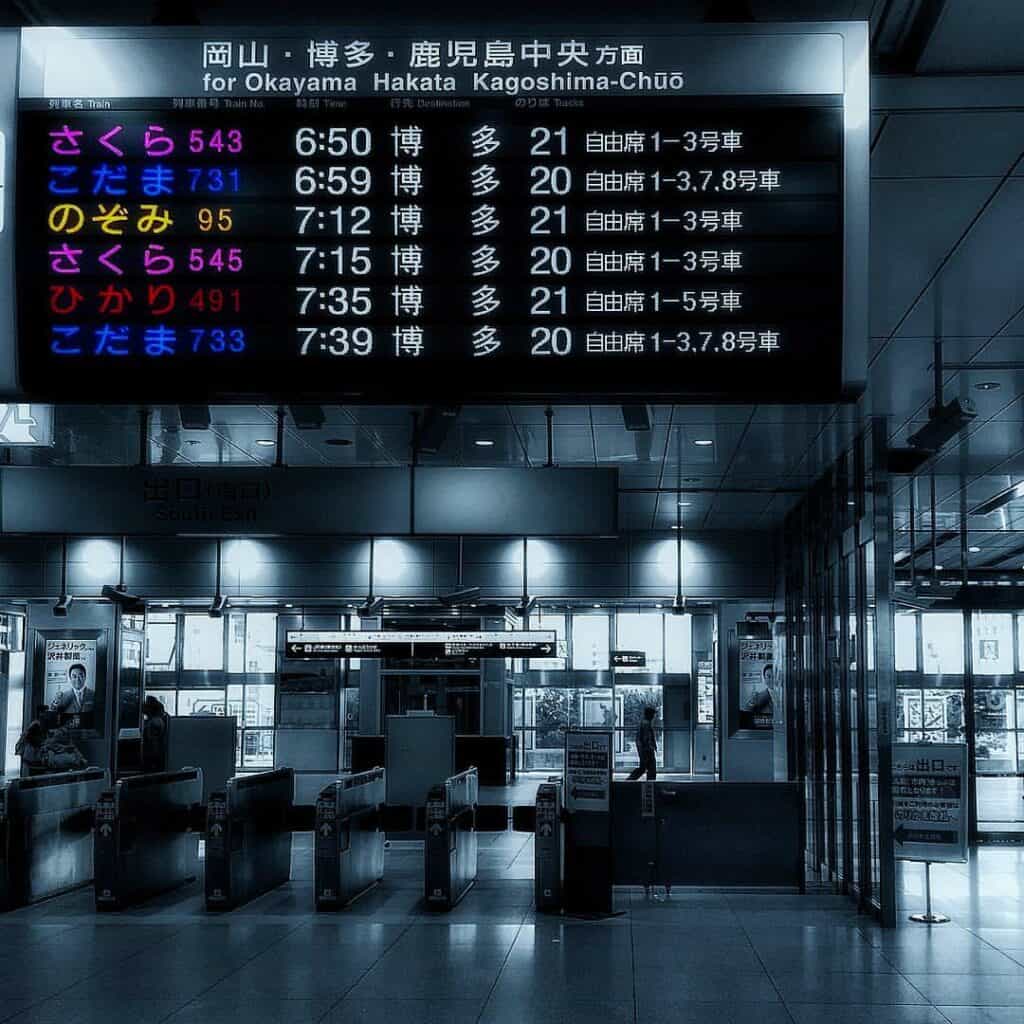 Along this route, there are two branch lines that provide connections to the Akita and Yamagata prefectures for which they are named. Unlike the other train lines, The Akita Shinkansen and the Yamagata Shinkansen use existing train lines, which means they run at slower speeds.
The Hokkaido Shinkansen is the line that connects Japan's main island of Honshu with the island of Hokkaido. The service starts on Honshu at Shin-Aomori and travels through to Shin Hakodate Hokuto. This service uses the Hayabusa train which can reach the top speeds of 320 kilometers per hour.
The Kyushu Shinkansen is the line that connects the north of the Kyushu island with the south of the island. The train starts in Fukuoka at Hakata station, passes through Kumamoto, and ends in Kagoshima-Chuo. 
The Joetsu Shinkansen connects Tokyo with the city of Niigata, it opened in 1982. Along this service, passengers are connected to Tokyo, Ueno, Omiya, and Niigata. It's a popular service for tourists looking to visit hot springs and ski resorts.
The final service is the Hokuriku Shinkansen that runs from Tokyo through to Kanazawa. This services Tokyo, Ueno, Omiya, Nagano, Toyama, and Kanazawa. The journey from Tokyo to Kanazawa takes around 2.5 hours on the fastest train.
Do You Need To Reserve A Seat?
Seating on most bullet trains can be offered reserved and non-reserved, however there are a few exceptions to this. Notably on the Tohoku Shinkansen and Hokkaido Shinkansen, the Hayabusa, Hayate, and Komachi trains are all fully reserved, offering no non-reserved seating. The Kagayaki trains on the Hokuriku Shinkansen are also fully reserved.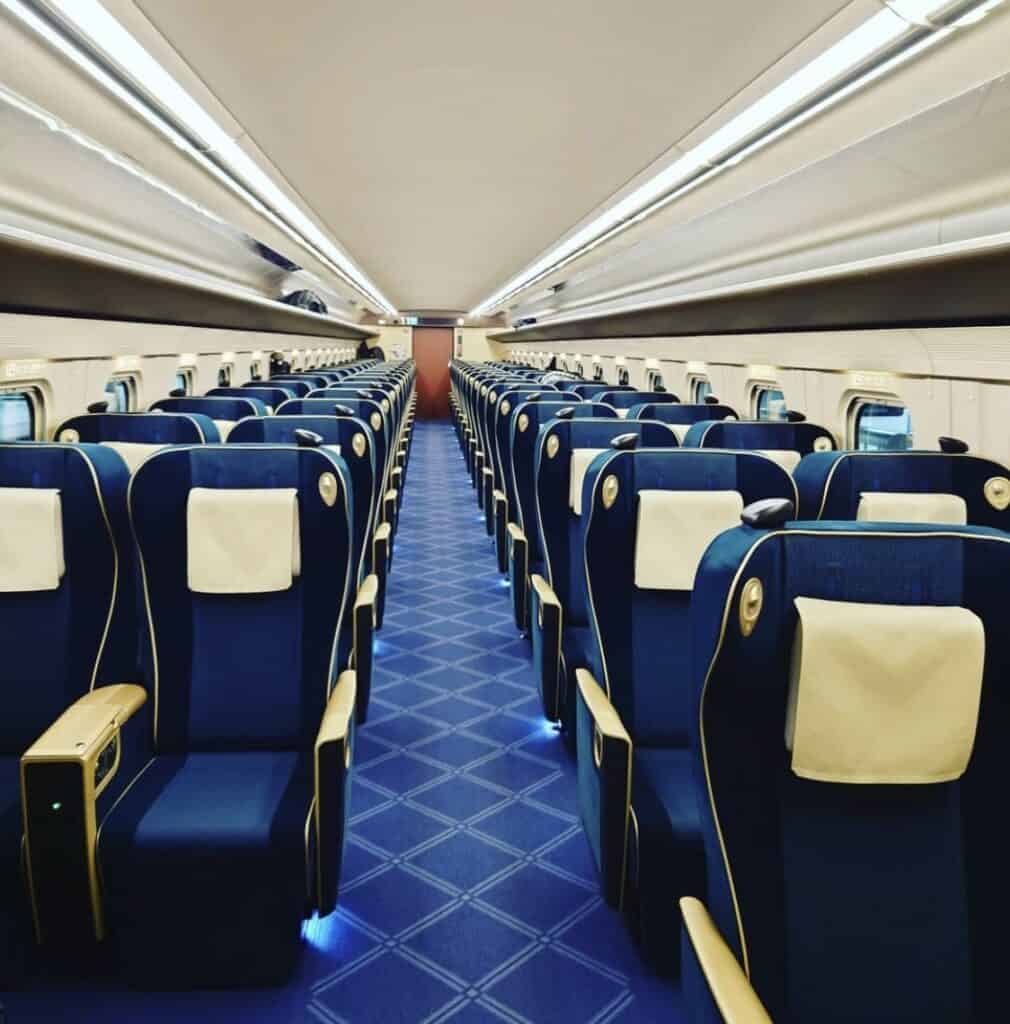 With that said, all other services offer non-reserved seating so if you're not traveling on the trains mentioned, you won't have to worry. However, there are different ticket classes and the rules do differ between them. If you're thinking of traveling in style then you may find that you will need to reserve a seat before you travel.
There are three different classes available on shinkansen trains, although most trains only offer two classes. The first class is the ordinary class, which is the standard ticket type. This type of ticket can be purchased unreserved (unless on the services mentioned before) and you will find that the different cars will be labeled as reserved or non-reserved.
If you want to upgrade to the next class then you can purchase a green car ticket for a little bit of extra luxury. They're comparable to business class on an airplane, offering larger, more comfortable seats. Green Cars are also less likely to be crowded when compared to ordinary tickets.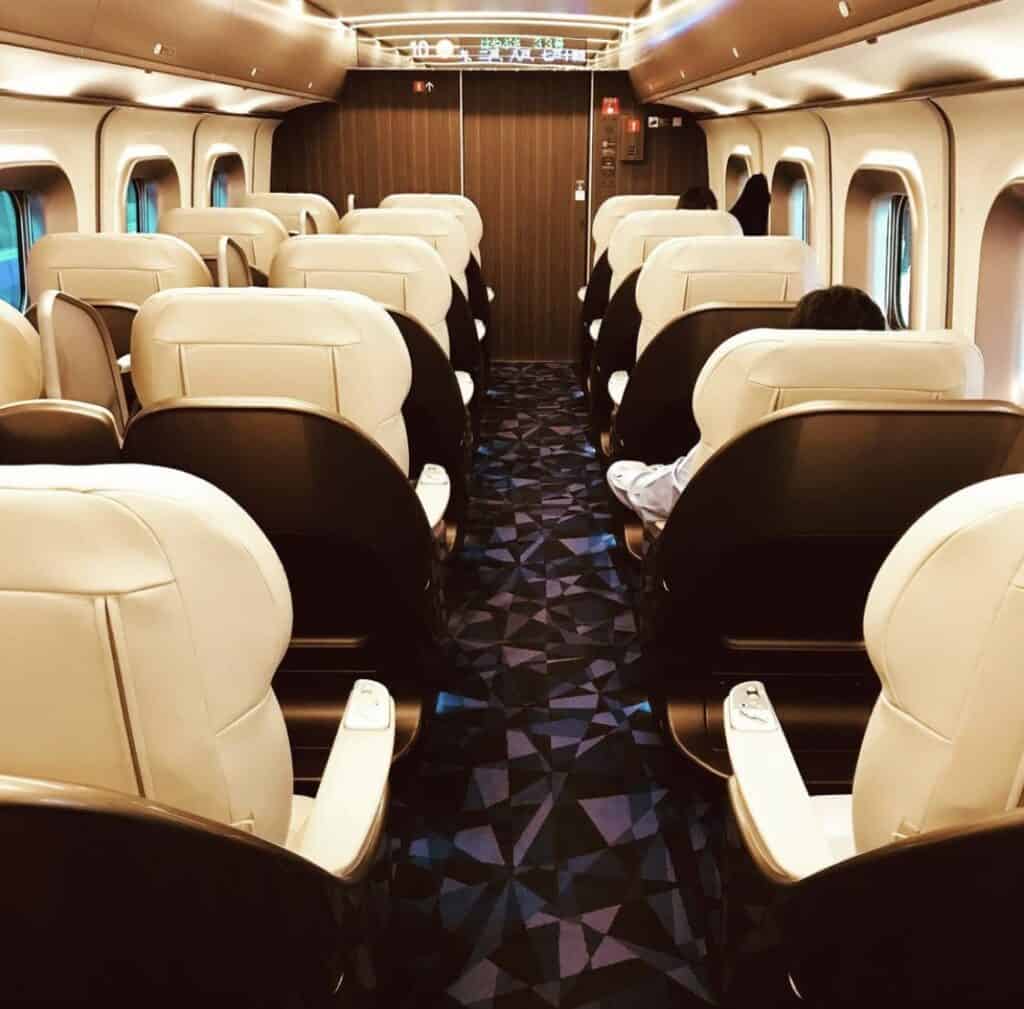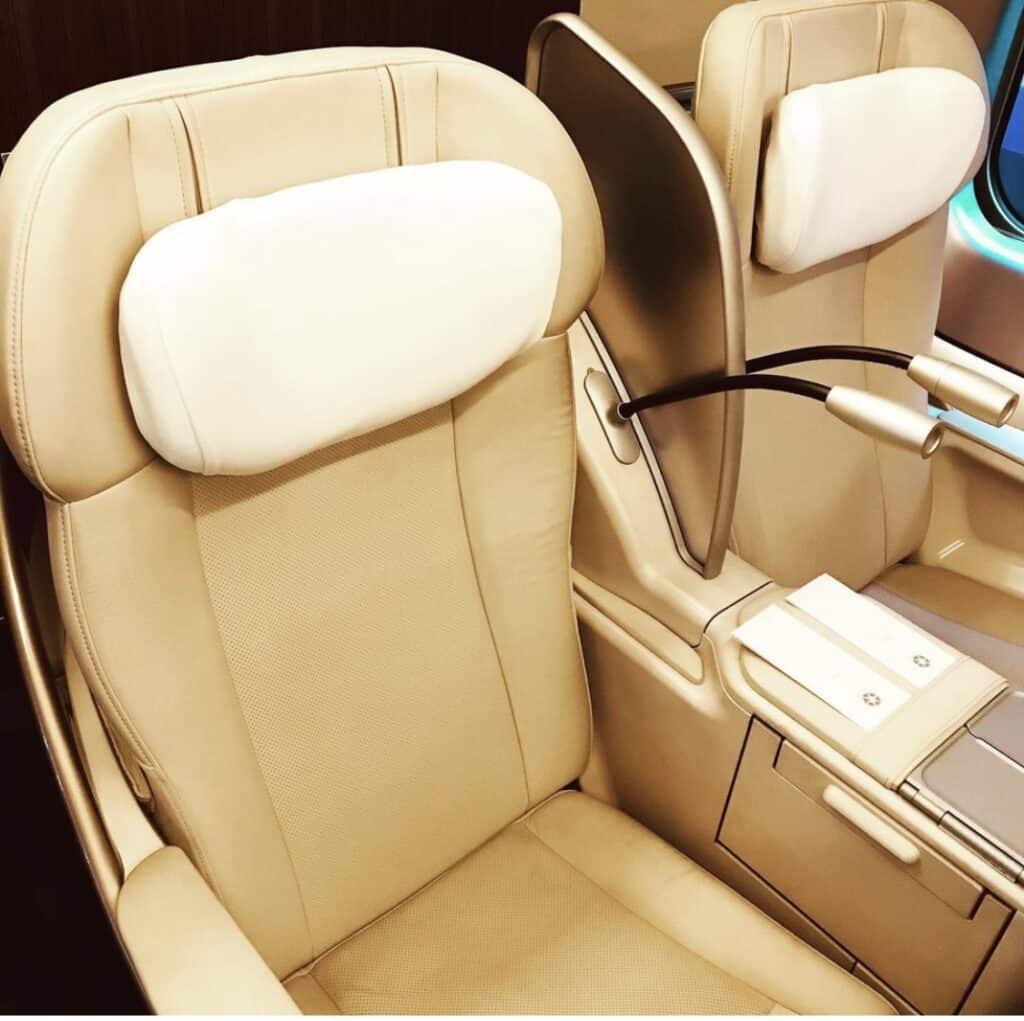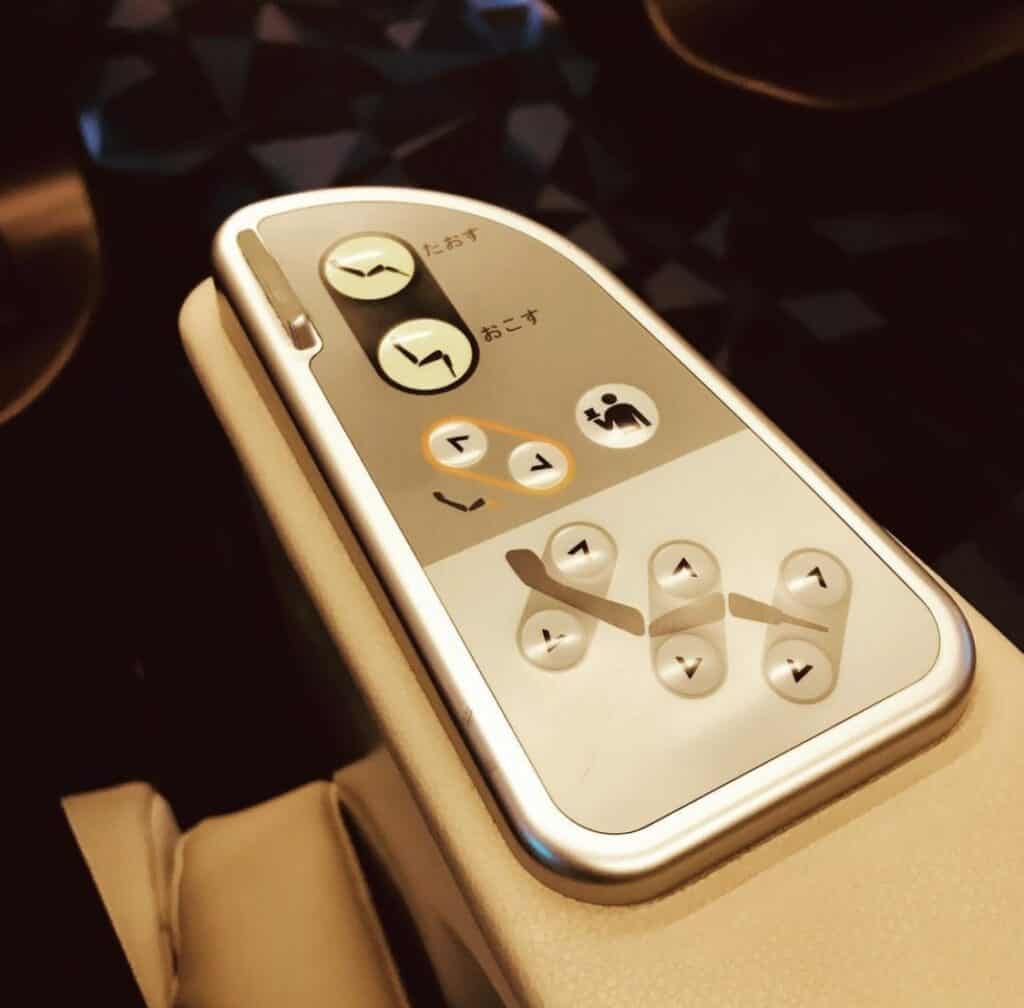 On some services, there is a Gran Class ticket available, which is likened to a first class service on an airplane. The seats are even more comfortable and there are additional amenities and services to be enjoyed. Although this ticket type is only available on select trains along the Tohoku Shinkansen, Hokuriku Shinkansen, Joetsu Shinkansen, and Hokkaido Shinkansen.
While reserving a seat isn't mandatory on most trains it's a good idea to reserve one anyway. That way you're guaranteed a seat and it's a good idea if you're traveling in a group and want to stick together. Although it's uncommon for seats to become fully reserved, it can happen during peak travel days, like the New Year holidays.
What's the Bullet Train Like?
The shinkansen trains are very well designed and your experience on the service should be quite pleasant. Starting with your seat, they can be reclined. There are tables and space above for storage. On newer trains, there are sockets on the walls, or in the armrest for you to charge your phone.
Your seat can be turned 180 degrees meaning no one has to travel backward, perfect for people who suffer from travel sickness. This also means that a group of people will be able to face each other for the journey should they want to.
Shinkansen signs and announcements are delivered in both Japanese and English, with some services also providing Chinese and Korean. Free wi-fi is available on all shinkansen with the exception of a very small number of older trains. Free wi-fi is also available at many shinkansen train stations and is easily identifiable, as something like JR-EAST FREE WI-FI.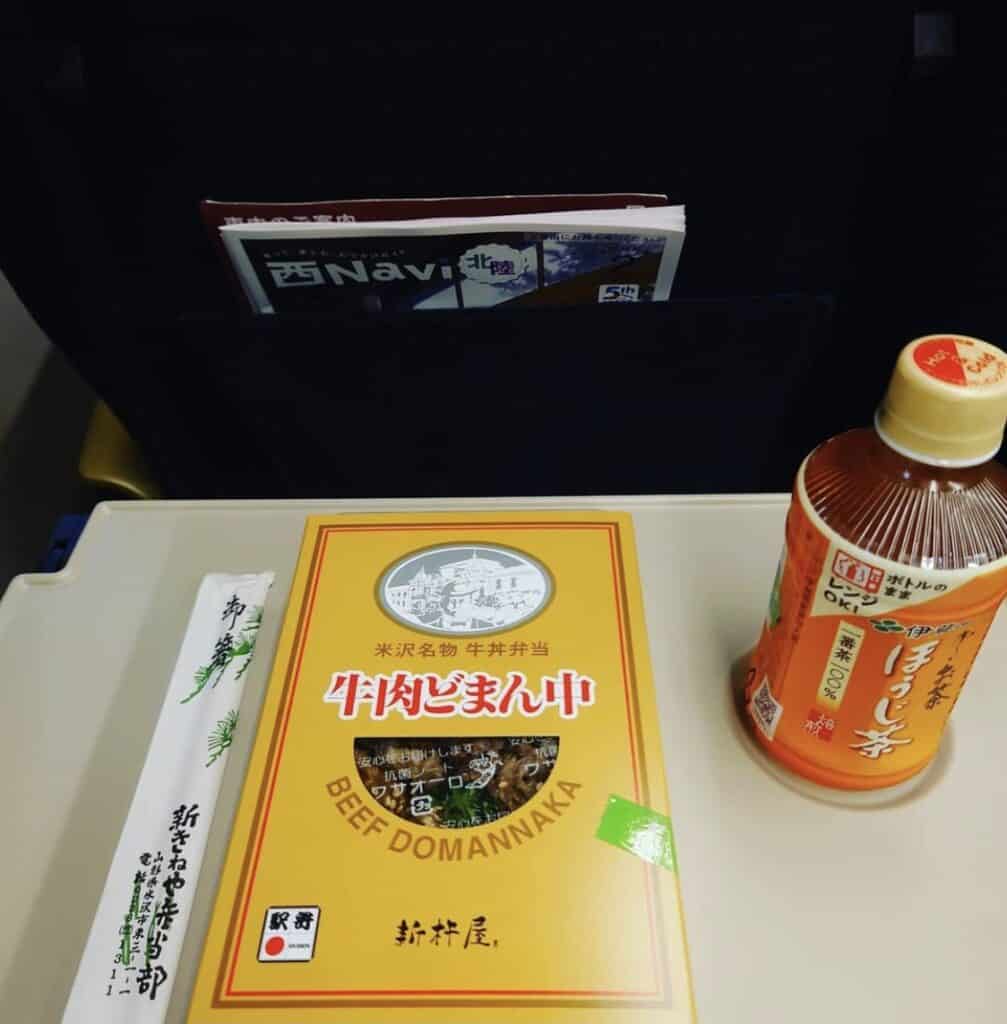 Some, but not all, shinkansen trains have food carts that pass along. They have a selection of snacks, drinks, and bento boxes for sale.
All shinkansen have toilets on board, although some trains have toilets separated by gender. The toilets are similar to what can be found on Western trains, with newer trains having spacious toilets for wheelchair access. The wash area is outside the toilet where you can wash your hands and check the mirror.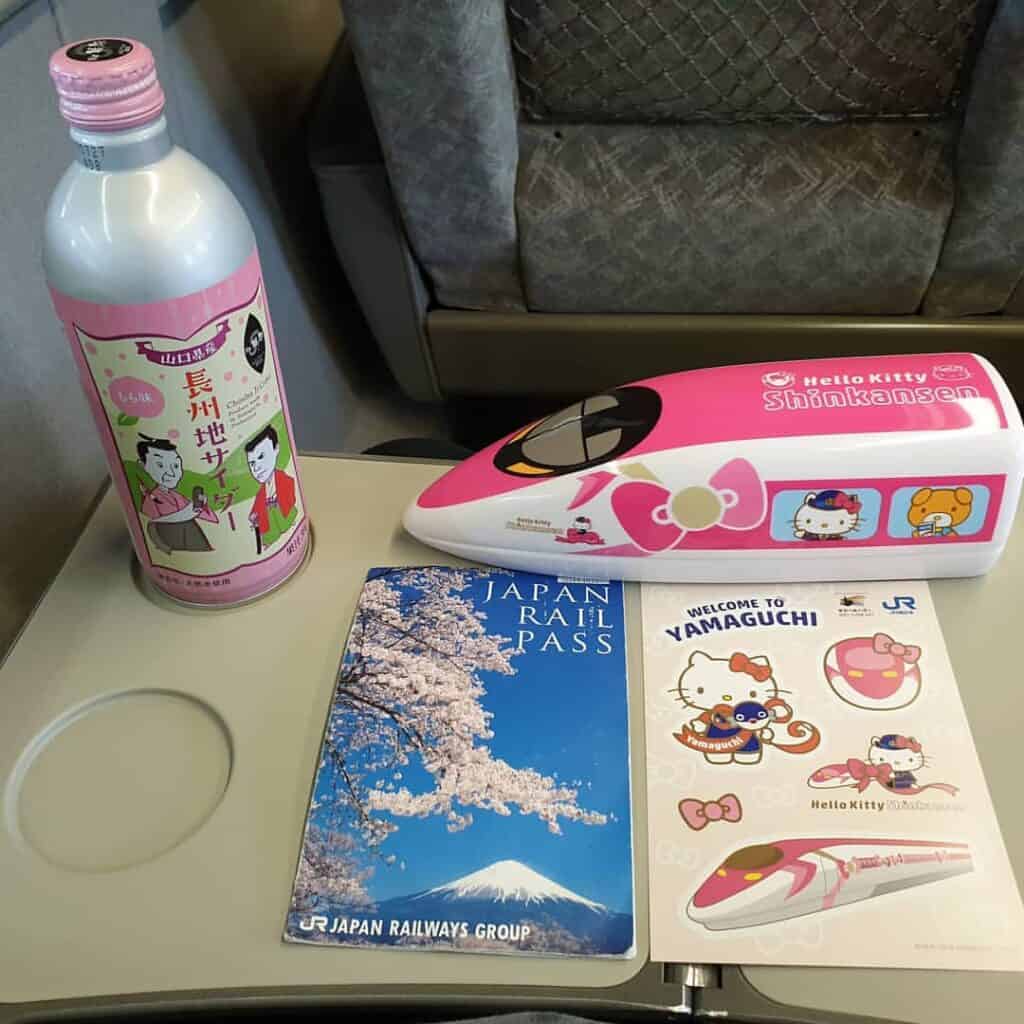 Smoking is not allowed on almost all shinkansen trains, although there are some very limited exceptions to this. On some trains along the Tokaido Shinkansen and the Sanyo Shinkansen small smoking rooms are provided. These rooms are well ventilated to keep the rest of the trains free from the smoke.
When traveling on the bullet train, there are some rules you should try to observe, so you don't come across as disrespectful. Before boarding, you should line up on the platform. Don't leave your luggage in the aisle, blocking passage for the other travelers.
When having a conversation, use a hushed tone so you don't disturb anyone else. Put your phone on silent and don't talk on the phone, if you need to, move to the deck area between the cars. If you recline your seat, return it to the original position before leaving and take any rubbish with you to dispose of in the bin.
Where to Go on the Bullet Train?
If you're visiting Tokyo then you will be well connected to many parts of Japan. You could take numerous day trips to different parts of Japan to experience the nuances of each region. 
As Tokyo is the most popular destination in Japan, many trips will be based around it. You could buy a rail pass and make several trips out of the city, before coming back for a wonderful night out in Tokyo. You could take the Tokaido Shinkansen to Nagoya and take in some rich Japanese architecture.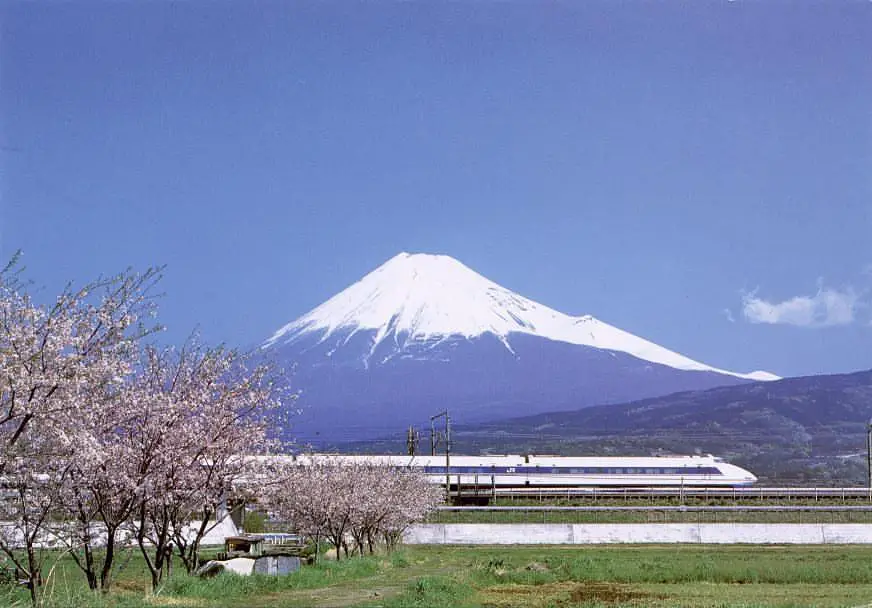 Starting with the Nagoya Castle, which was built during the Edo period. It was one of the largest castles in Japan. In the middle of the city sits the Atsuta Jingu shrine, with beautiful walking paths lined with trees. 
Jump on the Hokuriku Shinkansen and visit Nagano on the eastern part of Honshu. It's just a 90 minute journey on the bullet train and is perfect for ski enthusiasts. There's also a delightfully unique onsen to be found called Jigokudani. Here you can meet Japanese Macaques who come down from the mountain to warm up in the pools.
Travel a bit further along the Hokuriku Shinkansen line and you'll end up in Kanazawa, where many of its Edo period buildings are still intact, untouched by war. This is a must-visit for those interested in Japanese history with samurai, by stopping at the Nomura Clan Samurai House. You can take a trip to Myoryuji ninja temple, a Buddhist temple that earned its nickname through its clever deceptive defenses.
In the city center, you'll come across Kanazawa Castle, where you'll find some of Japan's famous cherry blossoms. You can take a stroll through Nishi Chaya and Higashi Chaya, which are still reminiscent of their 17th-century design. These districts are also known for their geisha communities and tea houses.
The one place you don't want to take a day trip to is Kyoto. It's such an astonishing place that you should spend as much time there as you can, to take in all of its ancient history. The bullet train is a perfect way to visit Japan. You can travel all around the country. The bullet travel connects many major cities across the three islands with easy access straight back to Tokyo!