The flavor of Japanese whiskey is almost identical to Scotch, but many describe Japanese whiskey as having a smoother taste. This, combined with certain trade tariffs, has led to it becoming one of the more expensive liquors on the market. It's easily one of the best investments you'll make, though. 
Does Costco sell Japanese whiskey? Costco does, in fact, sell Japanese whiskey. Some of the most popular brands they carry include Suntory and Nikka. The price of Japanese whiskey at Costco is considerably lower than what you would pay at most liquor stores or duty-free airport locations that sell alcohol.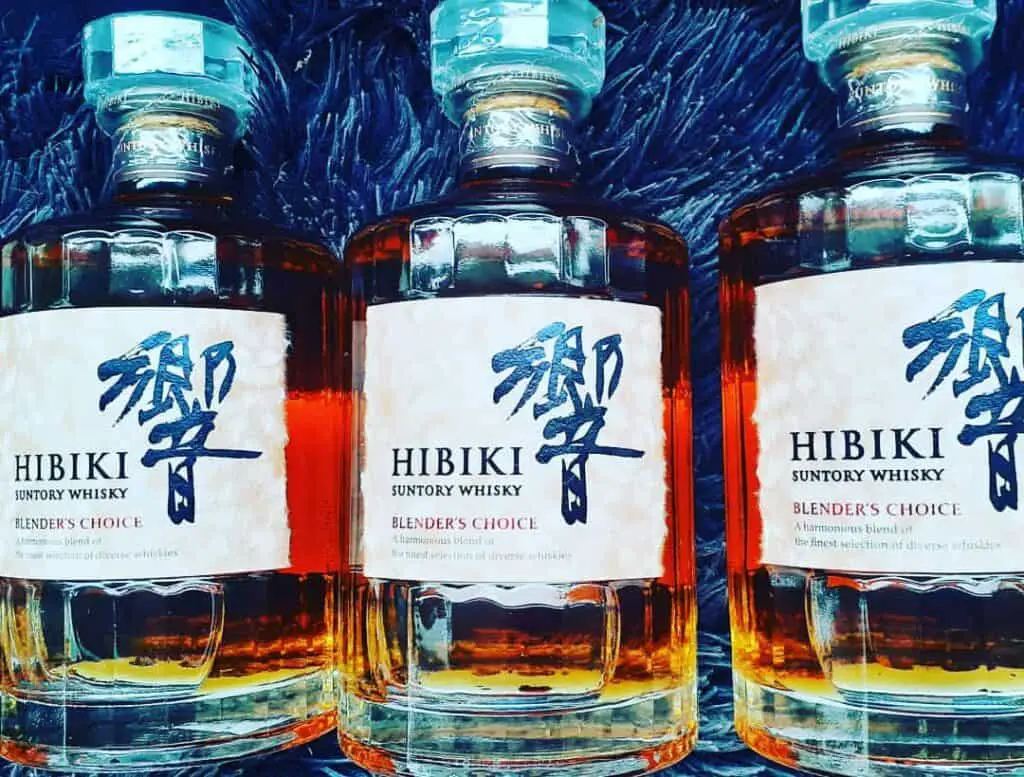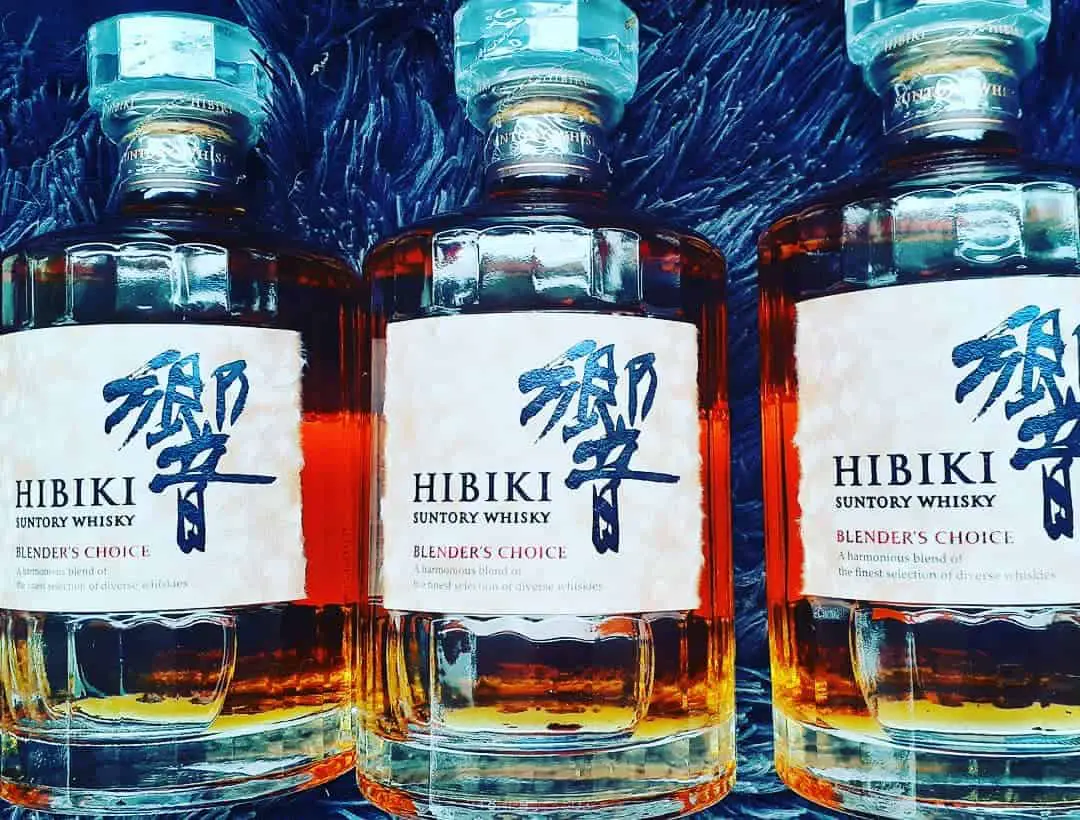 That being said, you may not have as large of a selection as you would have at a larger liquor store. Due to the high demand for Japanese whiskey, they tend to sell out quickly.
Today, I'm going to inform you of everything that you need to know about buying Japanese whiskey at Costco.
As a result of COVID-19 response and the need for social distancing, Costco has created dedicated hours for seniors.
What You Need To Know About Buying Japanese Whiskey At Costco
There is only a handful of distillers in Japan, and they are all incredibly competitive. In fact, many of the different companies were the result of partners breaking away to start their own brands, thinking they could do things better (such as Nikka).
Although Japan didn't invent whiskey, many would argue that they have perfected the art of making whiskey. The first company to ever distill Japanese whiskey is Suntory, which still exists to this day! 
Originally named Kotobukiya, the company was started by Shinjiro Torii in 1920. He hired a man named Masataka Taketsuru, who had spent years in Scotland learning how to make Scotch whiskey. The pair took their expert knowledge of Scotch distilling and used the same principles to make Japanese whiskey. 
In the Western world, the main reason for competition stems from the pursuit of money (and greed). In Japanese culture, however, the pursuit of perfection in one's craft and life is a Buddhist principle that's embraced even by those who aren't religious or devout.
The point being, one of the reasons why Japanese whisky is so difficult to find is that it's not mass-produced. It's almost always produced in small batches and distributed evenly across the word. 
This, in turn, means that you may have difficulty finding it at your local Costco. Their Japanese whisky selection is often seasonal. They may also limit how much you can purchase at one time.
The good news is that if you're able to find it, you'll almost certainly get an amazing deal!
Does Kirkland Have Its Own Japanese Whiskey Blend?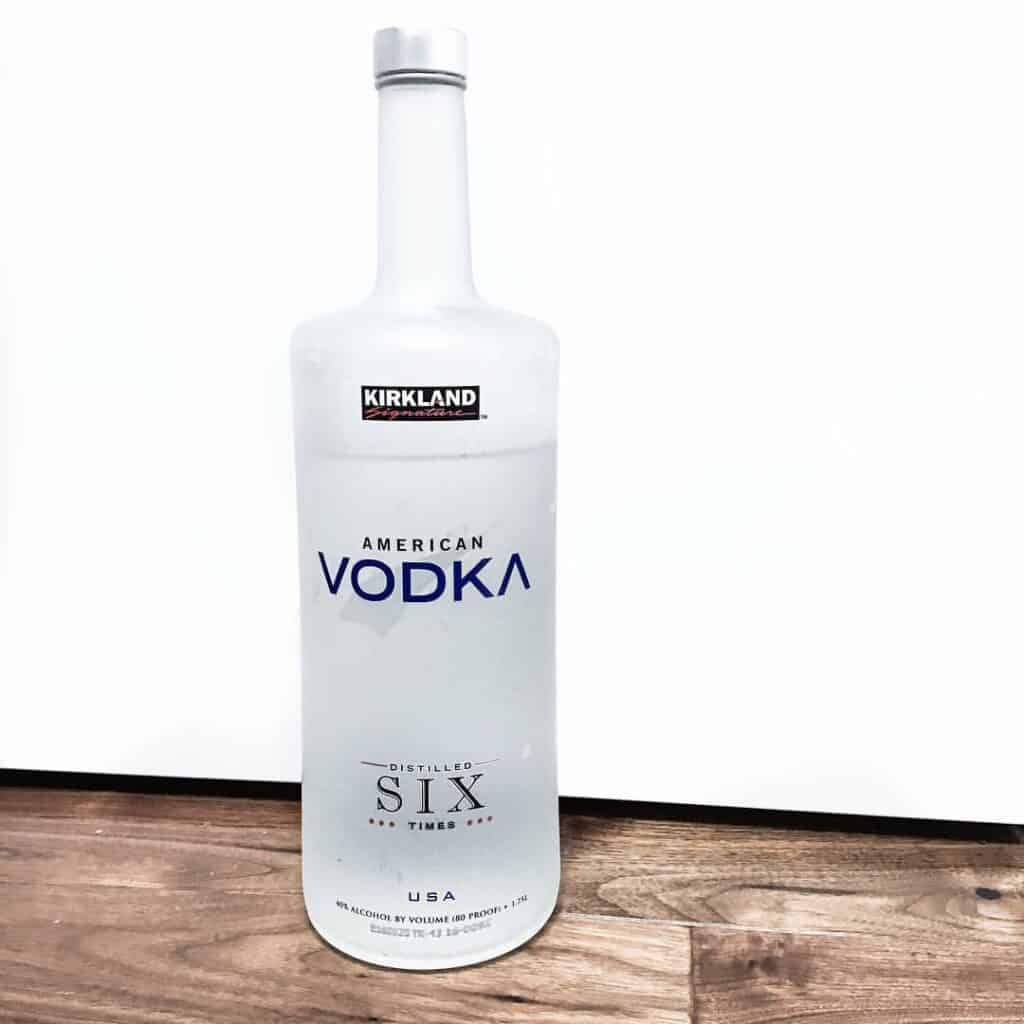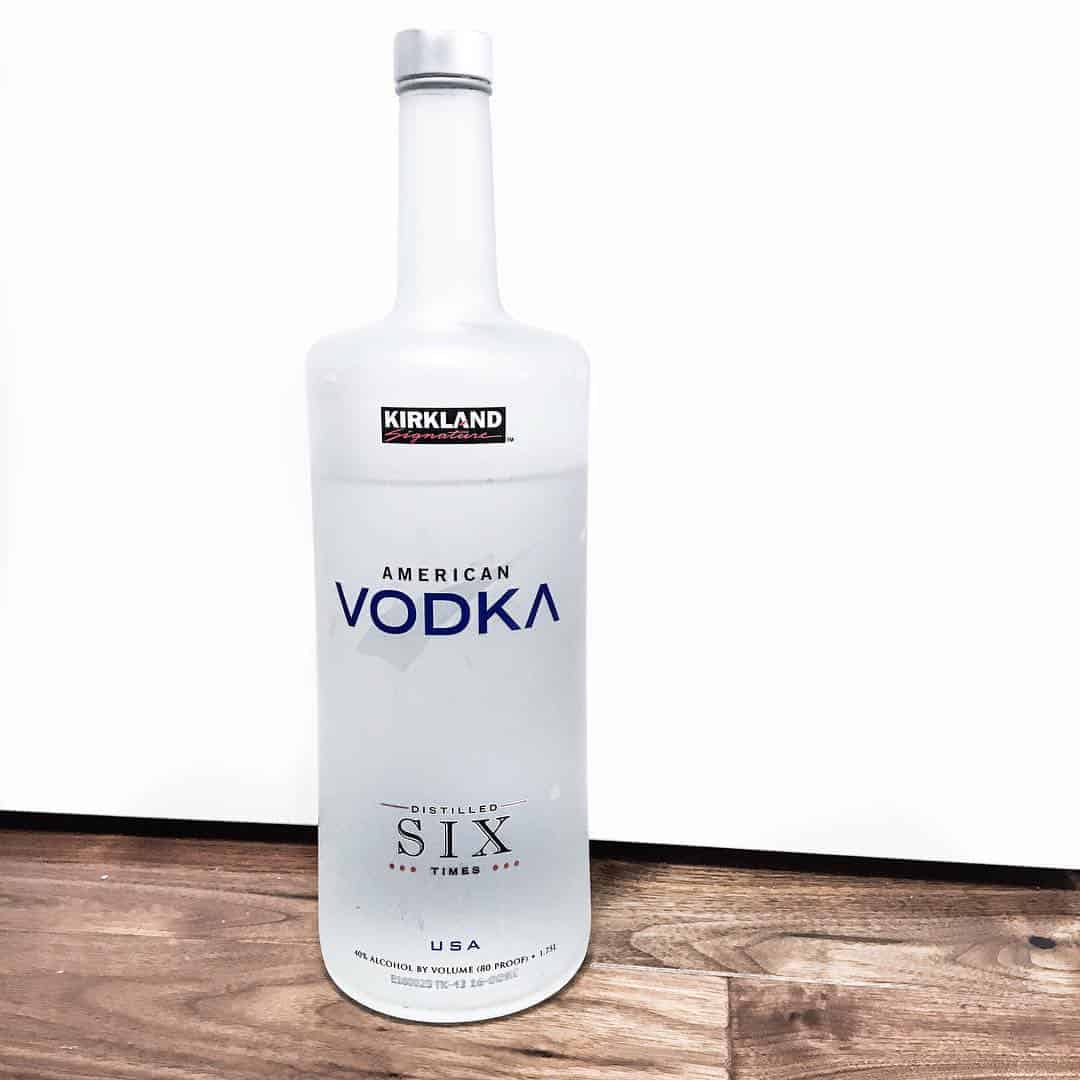 Kirkland is Costco's signature off-brand for almost everything that they sell. Compared to the off-brands sold by Wal-Mart, Sam's Club, and Target, Costco easily has some of the highest-quality options in the wholesale game. 
Kirkland even has its own line-up of liquor. Many of their bottles are distilled in the same facilities as the name-brand. For example, their award-winning, 5-stage distilled vodka is made in the same location as Grey Goose (which costs considerably more per bottle). 
However, due to Japanese whisky's more exclusive nature, Kirkland does not yet produce their own blend of Japanese whisky. Perhaps one day they will, but for now, it's not on the menu.
If you're looking for something similar, though, Kirkland does have several options when it comes to their blended Scotch whiskys. Their Scotch has received excellent reviews in the past and has that same peat-smoked flavor profile that will pair well with traditional Japanese cuisine such as Nabemono.
How Much Does Japanese Whisky Cost At Costco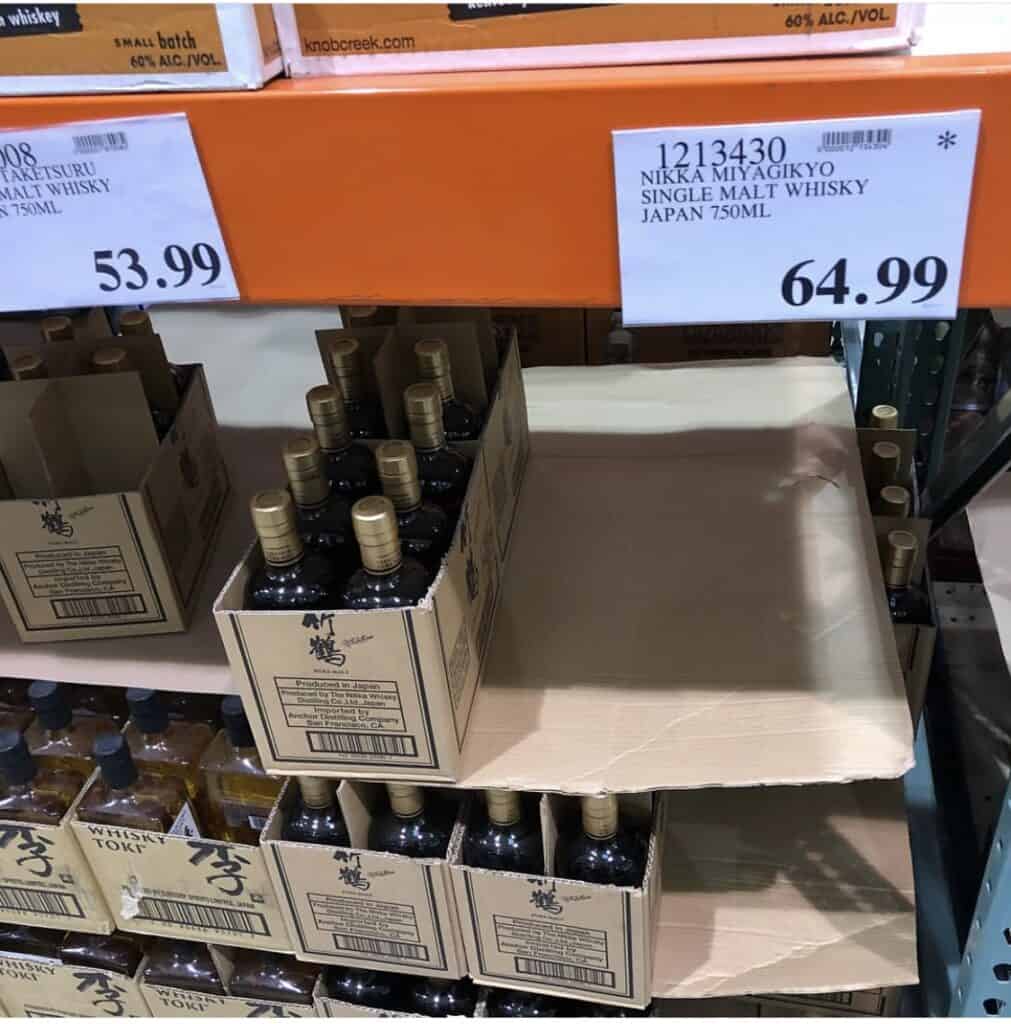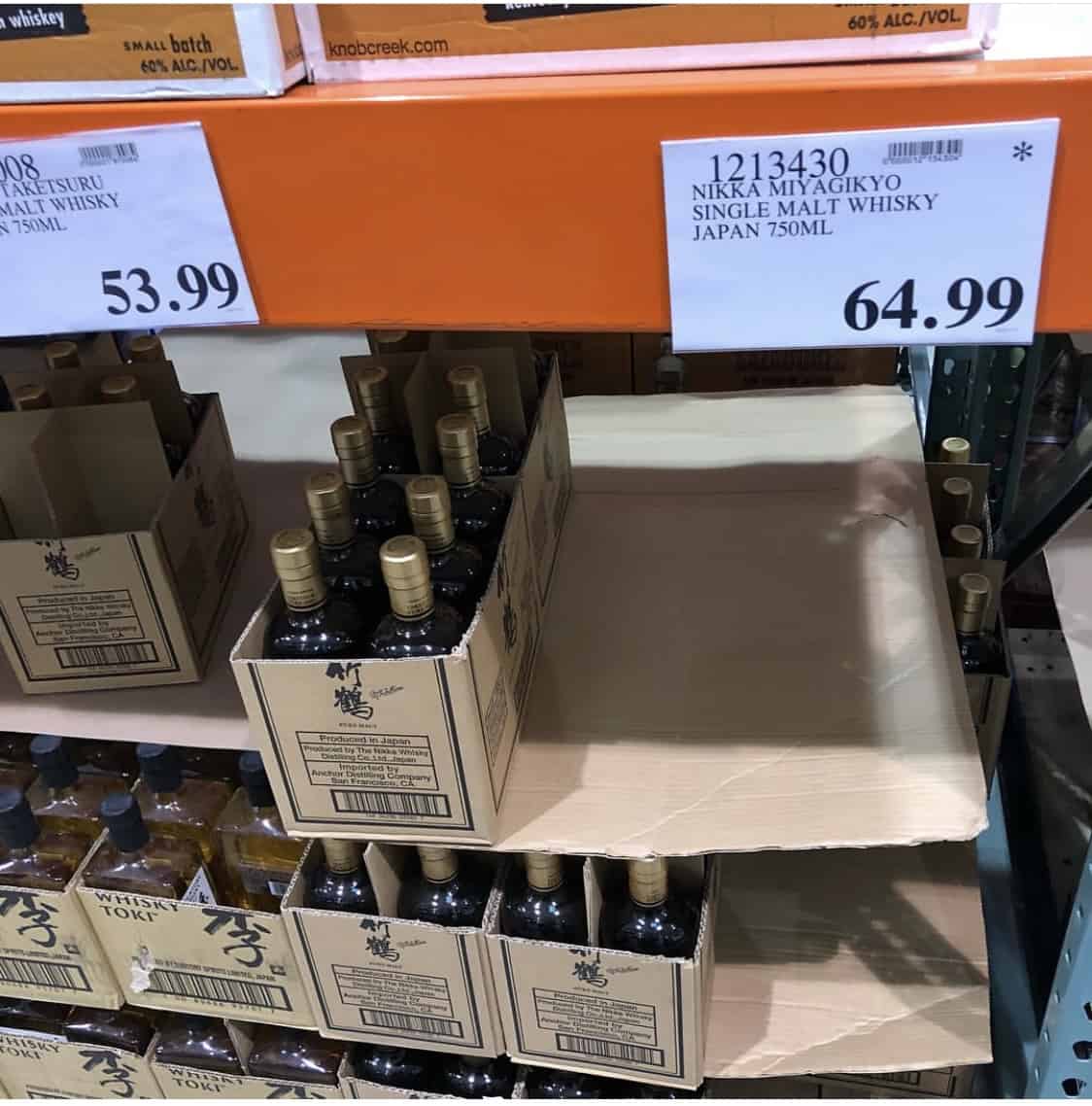 The price of Japanese whisky at Costco is considerably lower than what you would pay at most liquor stores or duty-free airport locations that sell alcohol. I can't give you an exact price as the prices can vary a lot from one season to another or depending on what deals your particular Costco location is running. 
However, I have seen bottles of the Suntory Toki for as low as $36 before tax. Once, I also saw one of Nikka's limited-edition Coffee Grain Whiskeys for under $55! 
These were a steal at the time, and the prices may have gone up a bit. However, if you look hard enough and you're willing to visit a couple of different locations, you'll likely find a deal. 
Is There A Limit To How Many Bottles I Purchase At Costco?
As we mentioned, Japanese whiskey is typically produced in limited amounts. Most liquor stores have a limit of 2 to 3 bottles per person. As a wholesaler offering bottles at a reduced price, you can bet that Costco will have a purchase limit as well! 
The most common limit to see is a 2-bottle limit. However, if your local Costco liquor store has a lower supply or higher demand for Japanese whiskey, you may only be able to purchase a single bottle of this fine whiskey. 
What Types Of Japanese Whisky Does Costco Sell?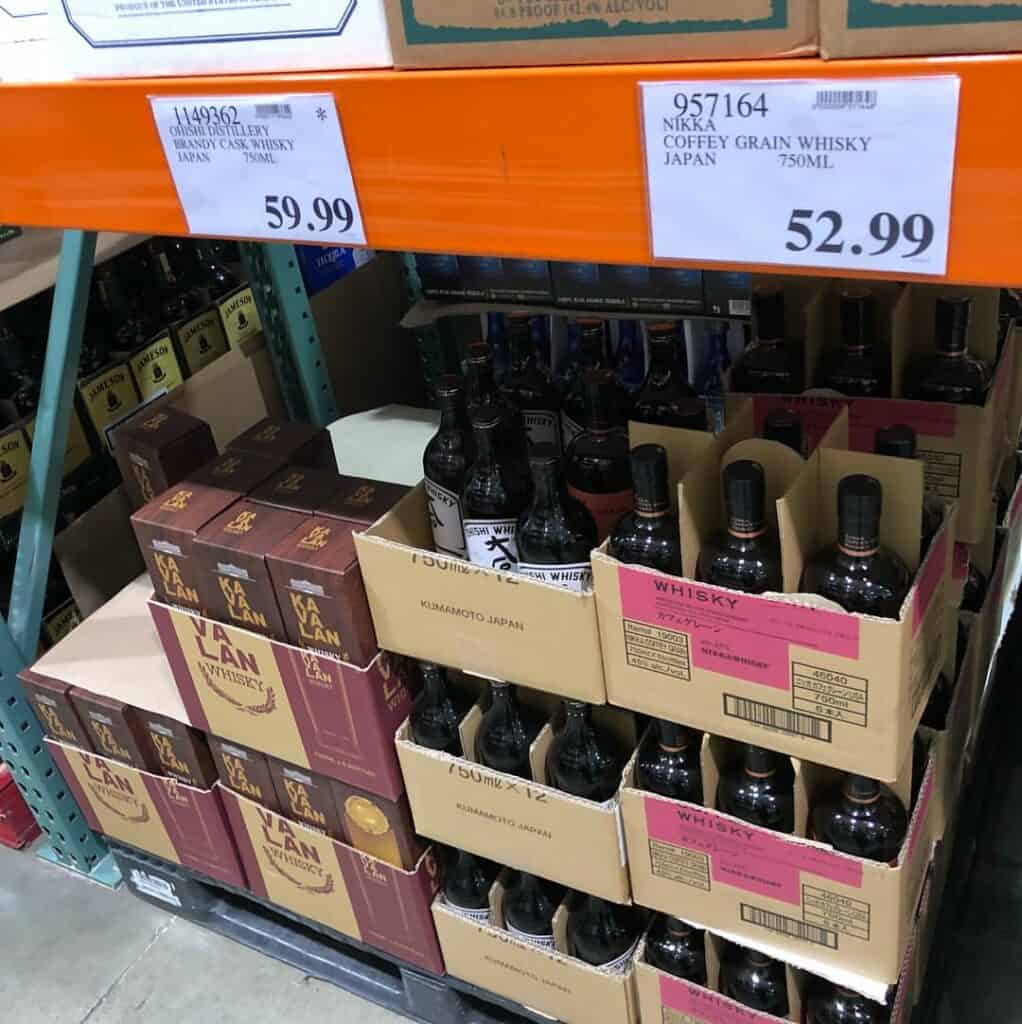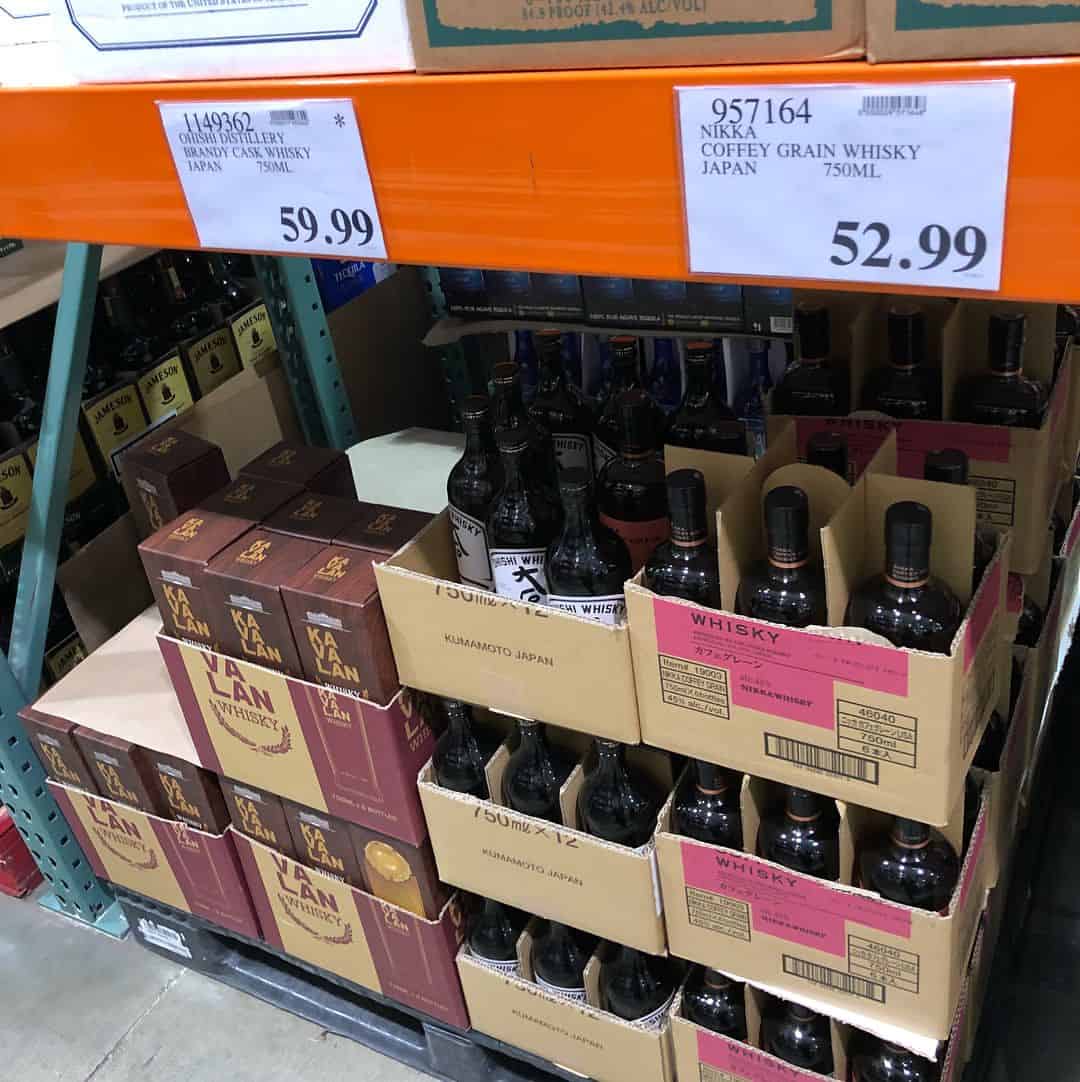 If you're looking for rare bottles of Japanese whiskey, you probably won't be able to find them at Costco. Since they're a wholesaler, they tend to purchase the more popular bottles and batches they can purchase in bulk. 
Also, keep in mind that Costco's selection of Japanese whisky will likely be limited to one or two brands and a couple of varieties at that. As long as you're willing to accept the compromise, though, you'll get a great deal on some exceptional whisky. 
Here are some of the most common bottles found at Costco. 
Suntory Toki
Suntory is the oldest distiller of Japanese whisky. Their Toki is a light-colored blended whisky featuring sweet, mild notes of honey, vanilla, and ginger, with a peaty finish. As a lighter whisky, there is a slight oak flavor, but it's not as strong as the Suntory Hibiki. 
Suntory Hibiki
Like the Toki, the Hibiki is a blended whisky as well. This batch is slightly darker and features notes of citrus, giving it a sharper bite than the Toki. The blend also has a heavier oak taste and is aged slightly longer. 
Nikka Coffee Grain Whisky
Unlike the Suntory blends, Nikka's Coffee Grain Whisky is better compared to American Bourbon than Scotch. Its mash bill is 95% corn-based, which gives it a sweeter taste with less of the smokey peat flavor. It has notes of coffee, nuts, braised wood, and a slightly fruity aroma as well.