Certain alcohol like wines and whisky are perfect for investments as their value can increase over time. By purchasing a limited-run edition of a premium spirit you can end up tripling or quadrupling your investment. As Japanese whiskies are in short supply and high demand they're an excellent choice for investors.
So how to invest in Japanese Whiskey? The best way to invest in Japanese Whisky is to buy bottles that are already scarce and will only become harder to find. Bottles like the Yamazaki 18-Year-Old and the Yoichi 12-Year-Old are prime examples of whiskies that are highly prized and their cost reflects that. Older bottles are in very high demand and many Japanese whisky manufacturers are unable to meet current demand.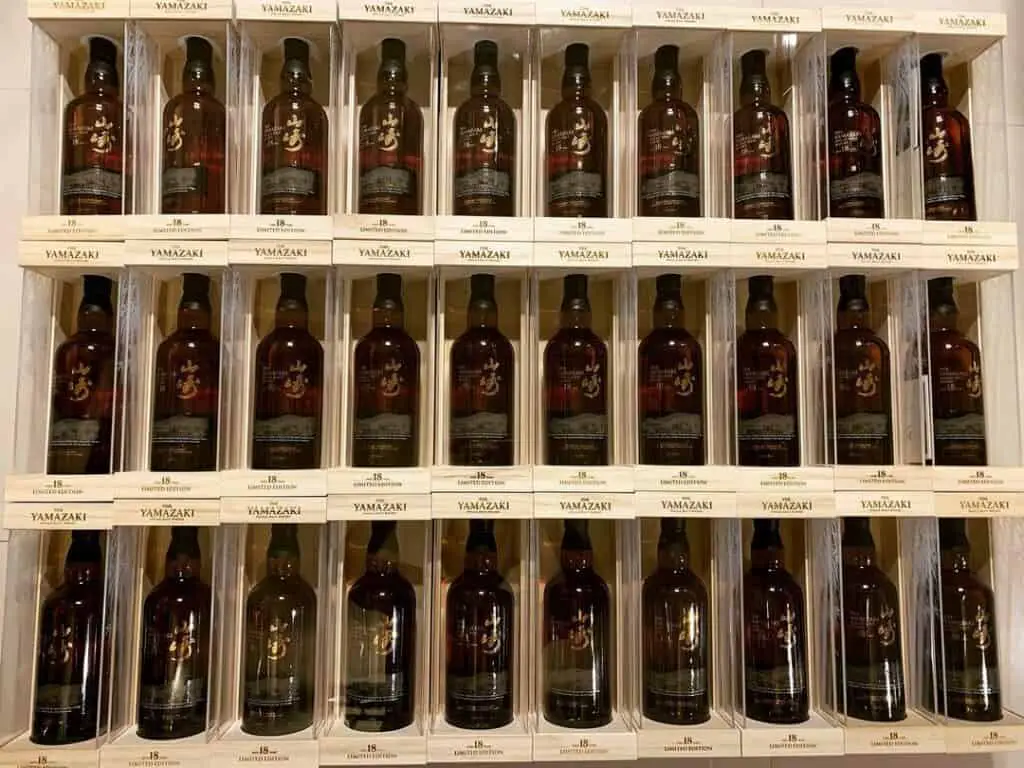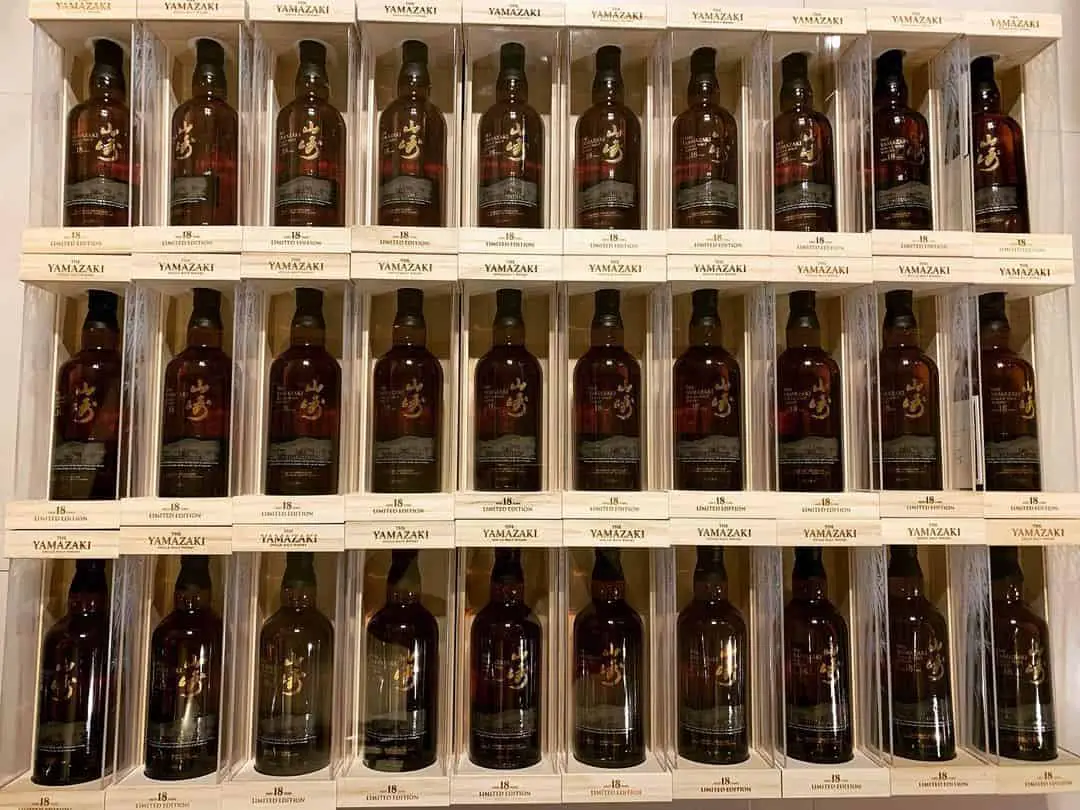 When it comes to newer whiskies it's hard to predict what will and won't become collectors' items.
If a 12-year-old whisky is being made in 2018, that won't be ready until 2030 at the earliest. It's impossible to predict what the market will be like then. Japanese whiskies are world-class  so they're an obvious choice for investors with a single bottle of Karuizawa selling for over $100,000 at auction.
This article is for educational purposes only and should not be taken as investment advice. If you are serious about investing in Japanese whisky, you should consult a professional.
What Are the Best Japanese Whiskies to Invest In?
If you're just getting started with whisky investments then there are some excellent choices for people with the right amount of cash. These are whiskies that are already hard to come by so if you're able to get your hands on one, the price is sure to appreciate over time.
Karuizawa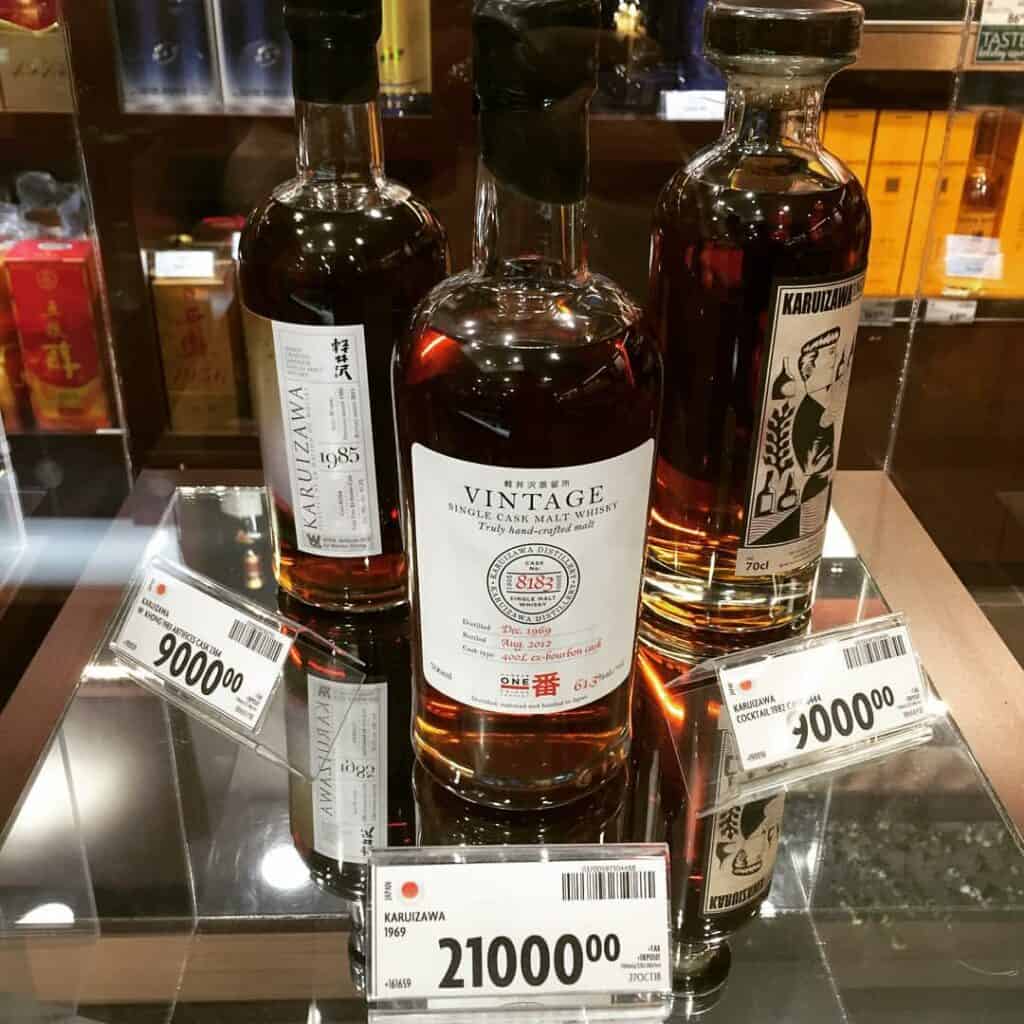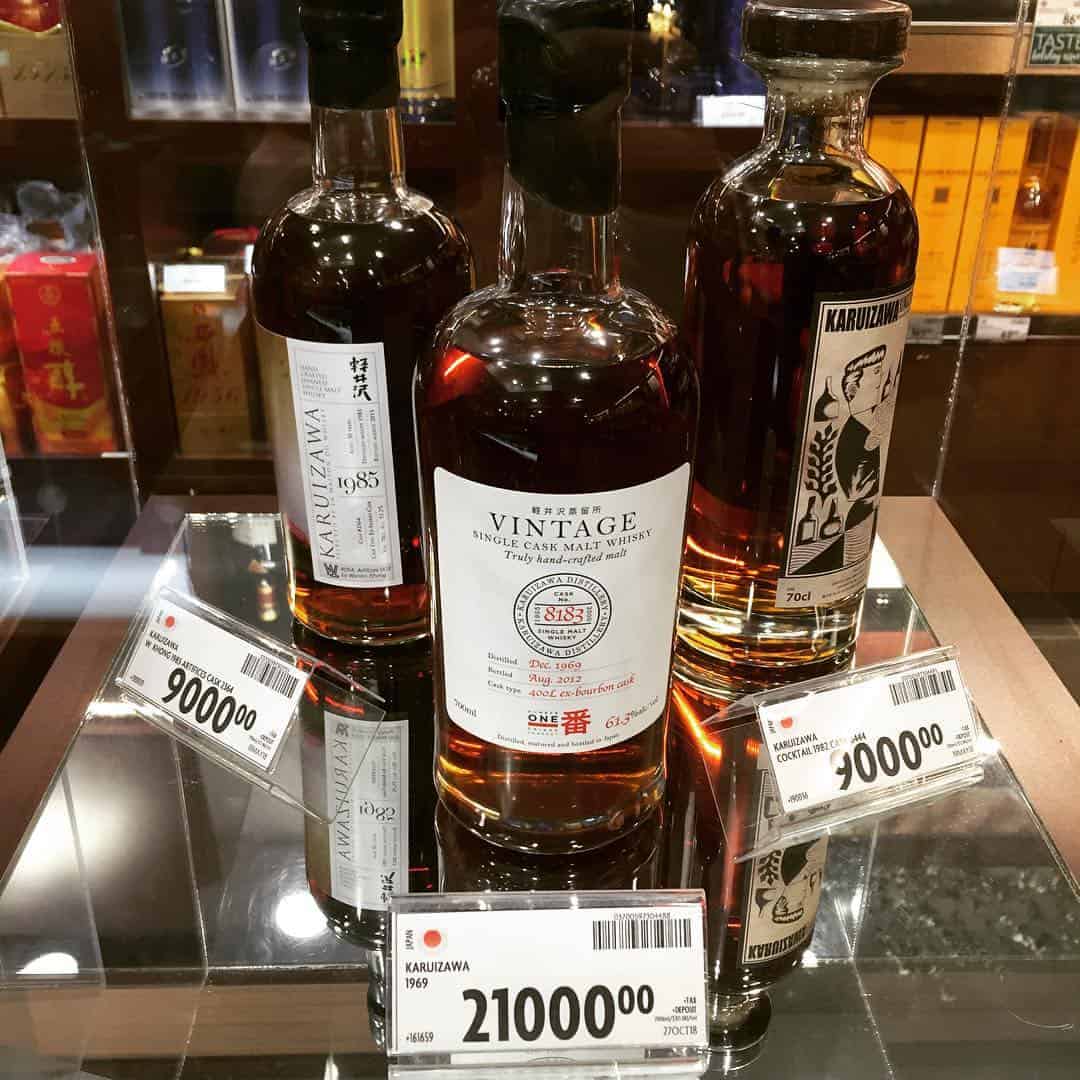 One of the best whiskies you could possibly hope to buy would be the Karuizawa, if you're able to find a bottle this is the one to invest in. That's because the distillery that made this ceased operating so no more bottles will ever be made. The Karuizawa whiskies are very pricey to find right now with the most expensive bottle being sold at $100,000.
You can find other bottles for a much more reasonable price but we're still talking thousands rather than hundreds. Karuizawa bottles are truly a collector's item as no matter what happens what's in rotation at the moment is all that there will ever be. As people inevitably drink the whisky, it will become scarcer as time goes on
Hanyu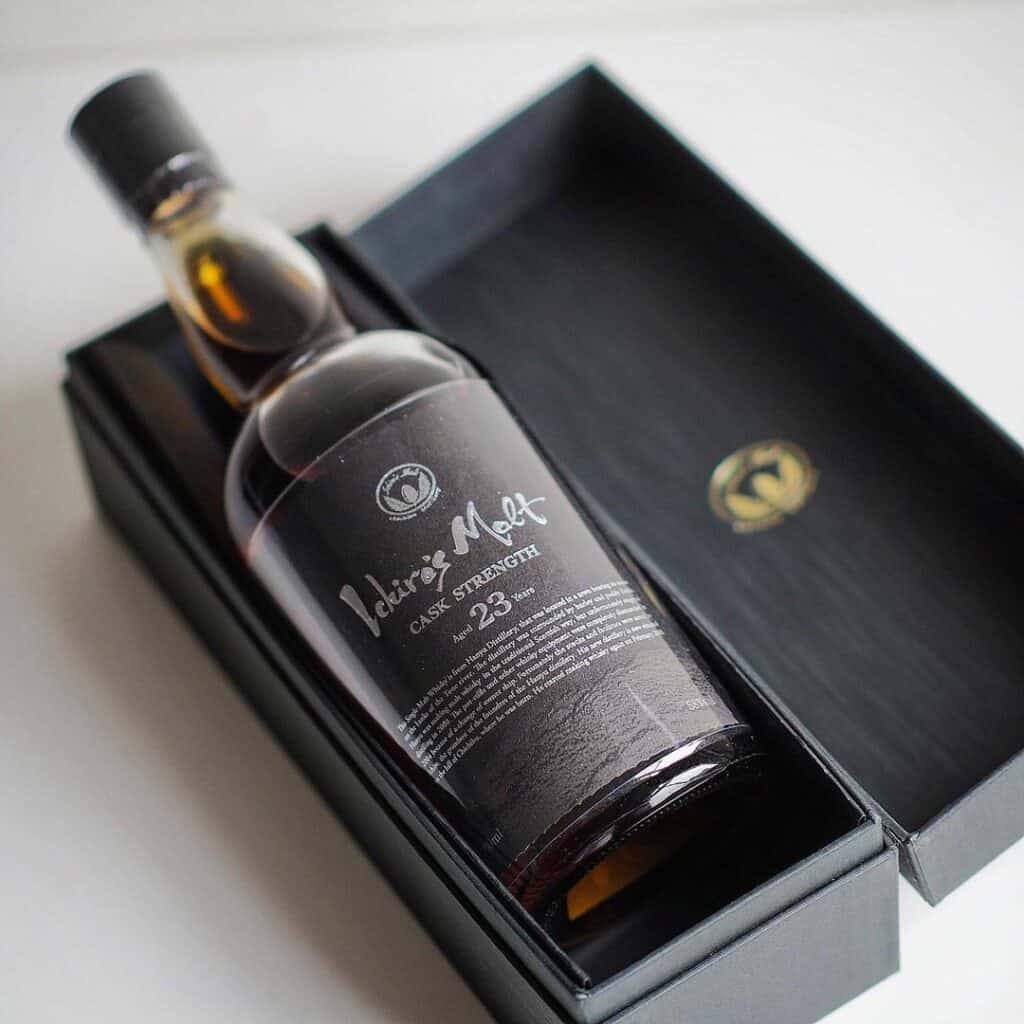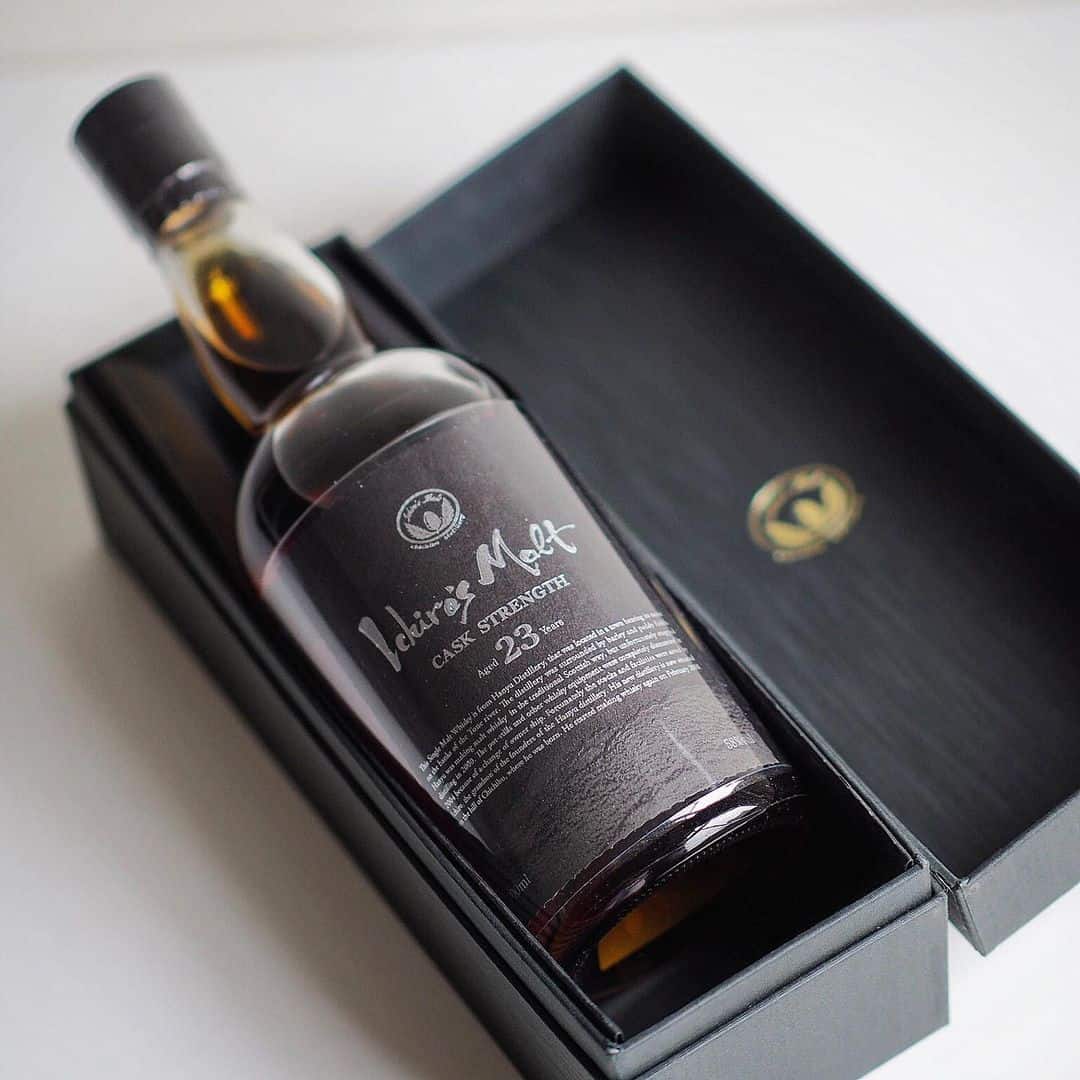 Another distillery that closed its doors is Hanyu, originally a family business that had been making sake since the seventeenth century, Hanyu switched focus to whisky in 1980. They produced a wonderful single malt but it failed to penetrate a market dominated by blended whiskies at the time. The Hanyu 1990 Batch II is one bottle to keep an eye out for, as only 200 were bottled.
Yamazaki
The Yamazaki distillery is still in operation, but even so, it produces some of the most sought-after Japanese whiskies in the world which means prices have soared. The Yamazaki Sherry Cask was once nominated as the best whisky in the world by renowned whisky enthusiast Jim Murray. This whisky is still on sale but it very hard to find as it often sells out during its presale.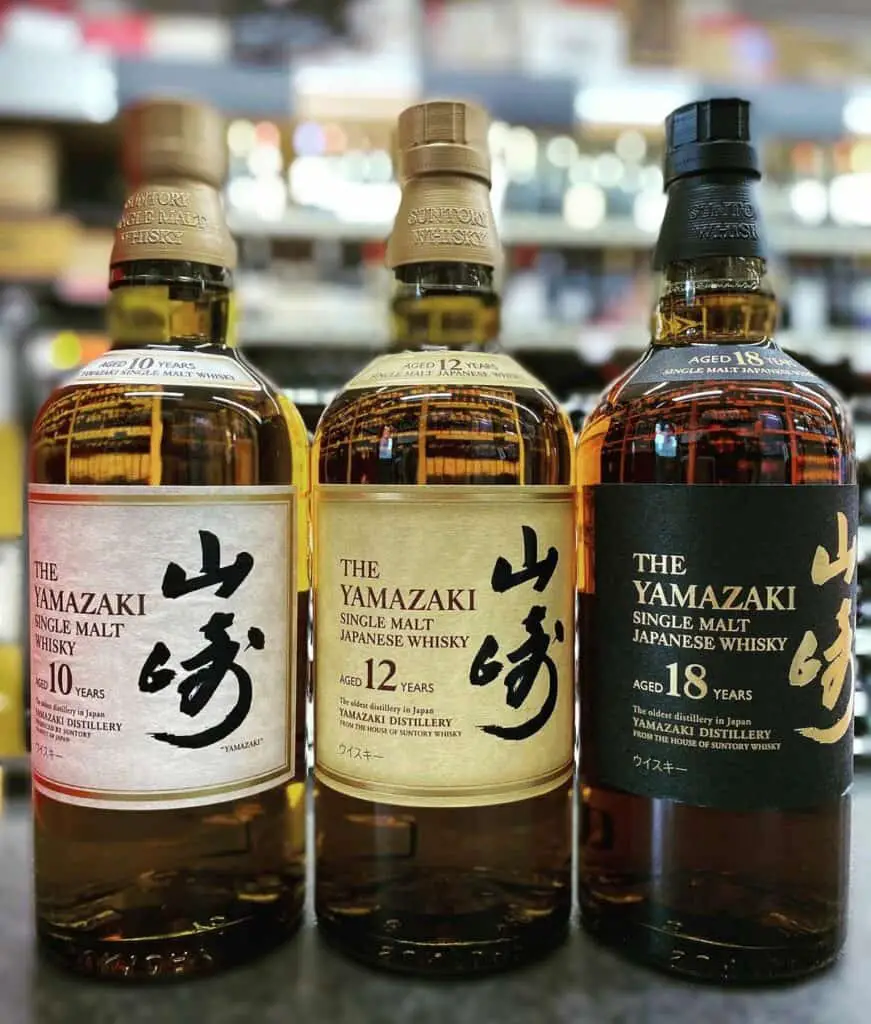 Alongside the Yamazaki Sherry Cask, they also produce the popular Yamazaki 35-Year-Old and the Yamazaki 25-Year-Old. The popularity of these bottles has resulted in a stock shortage for the company which has helped to push their prices up. Bottles of this can be found on sale, and as demand outpaces supply the prices are going to increase.
What Makes a Japanese Whisky a Good Investment?
As with all kinds of investments, you need to know what the hallmarks of a good investment are. After all, there are new whiskies released all the time that could well be the next Karuizawa, fetching over $100,000 at auction. Whisky investment needs to be done cleverly to avoid investing in a dud that ends up losing money.
Be on the lookout for whiskies that are in limited edition bottles. A whisky with a good reputation but a limited quality is one that will likely rise in price over time. This is why bottles from distilleries that have closed often sell for crazy prices.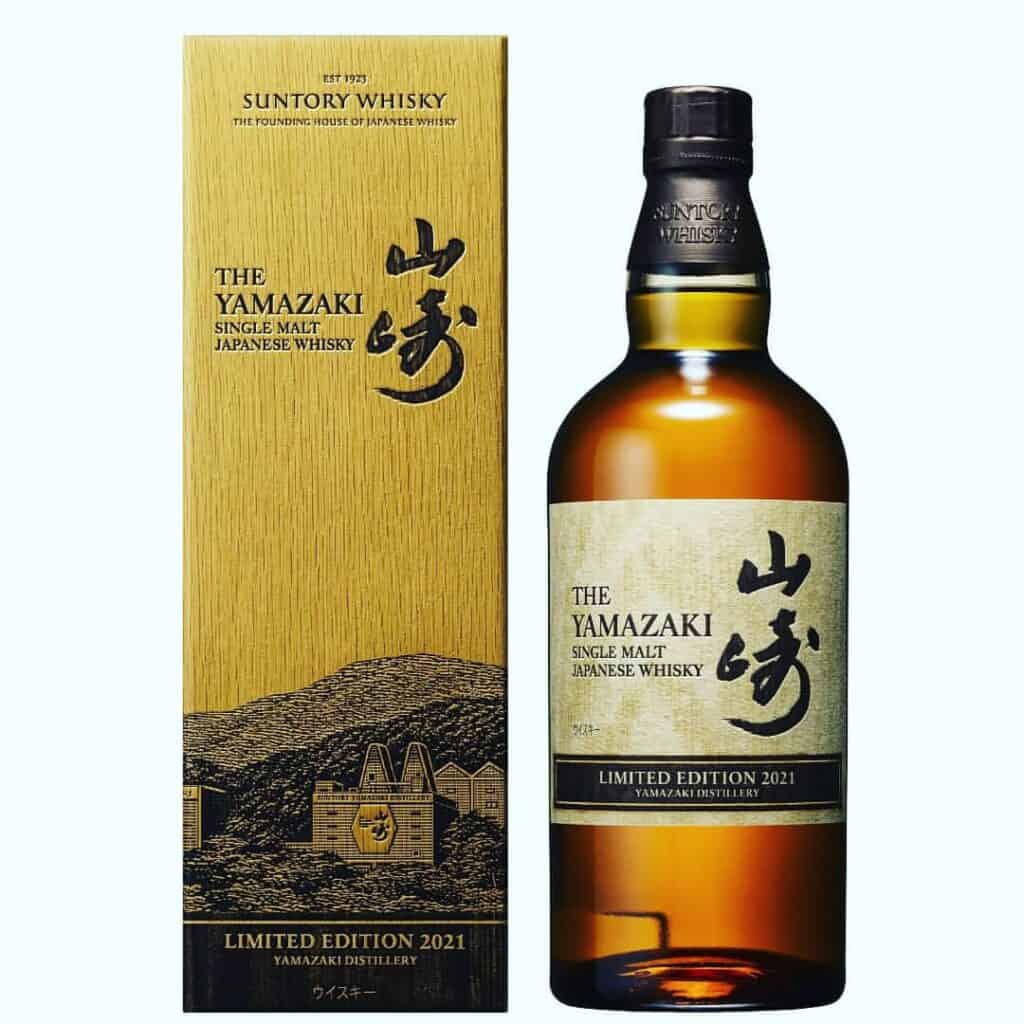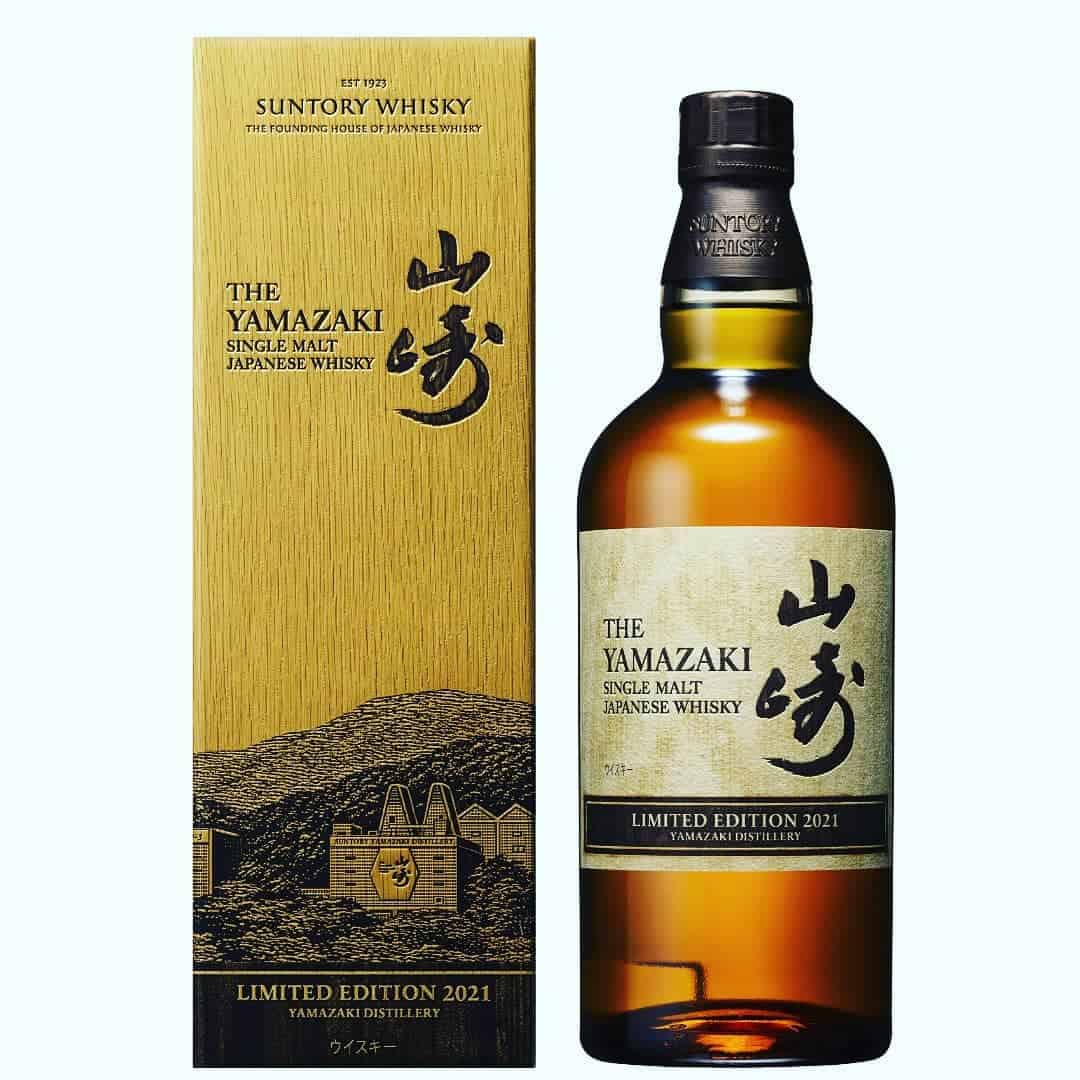 A rare whisky with a great reputation, one that's hard to find and very exclusive is likely to be an excellent investment opportunity. All these factors can be contributed to the price of whisky going up. Taste will always remain one of the fundamental reasons whisky is priced the way it is.
Japanese whisky with an age statement on the label is bound to be a good investment. Some Japanese distilleries have turned away from adding age statements to their bottles in an effort to keep up with demand. This includes Suntory who are the distillers of the Yamazaki brand.
Demand for Japanese whisky is on an upswing so now is a good time to invest if you have the capital. Prices have already seen double-digit increases over the past few years which will likely continue to increase. 
Is There A Way To Invest In Japanese Distilleries?
Another option for whisky investors is to invest in a fund instead of buying individual bottles of Japanese whisky. By investing in a whisky investment fund you can outsource the entire selection process to professionals that will choose companies on your behalf. The Hong Kong-based Platinum Whisky Investment Fund is an option for those with a significant amount to invest.
The buy-in for this fund is just $250,000 which likely prices most people out of the idea. However, they buy up existing stock with the idea of selling it on for profit in the future, if you can afford it it's an excellent way to get involved.
Alternatively, you can opt to invest in Japanese whisky distillers through the stock market. Two of the biggest companies Suntory and Nikka are available on the stock market, so shares can be purchased in these companies. Not only are you helping to support the company you will also own a little bit of them as well.