Sake is a traditional Japanese alcoholic drink that has its own unique rules of etiquette for serving it properly similar to western wine. Presentation is very important and serving the different kinds of sake at the correct temperature will also greatly enhance the flavor.
Or like any beverage, you can enjoy it how you like among friends and family and save the more proper routine for when you are trying to impress. If you want to combine the two approaches having a good quality set of serving glasses or cups always at hand lends instant credibility to your knowledge.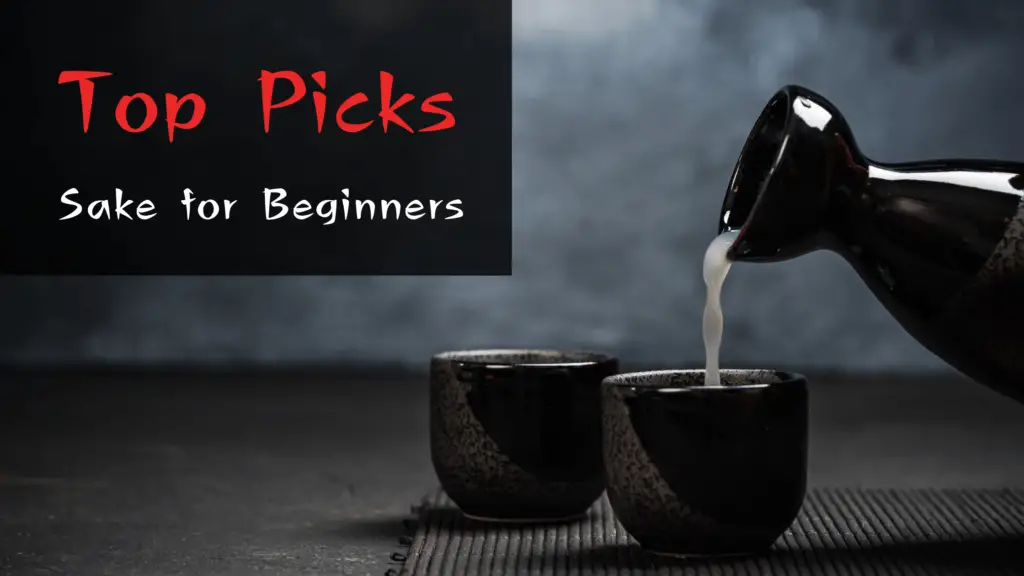 Serving it hot or cold depends on the type of sake, some are sweeter others a little more savory and you may find you like one that is recommended hot appeals more to you served cold. If you are in doubt of how it should be served or are just starting out trying different kinds always check the label. They will usually have instructions on the recommended serving temperature. Try it both ways though if the recommended temperature ends up not appealing to you. Heat and chill can greatly impact the flavor bringing out hidden notes that aren't apparent one way but are more noticeable in the other.
Keep in mind if you are new to sake that it is usually a little higher in alcohol content than wine so perhaps pour a little bit less than what you are used to at first. Usually sake is served in opaque glasses, ceramic cups, or porcelain which obscures the amount you have left. This is done intentionally to keep attention off of how much you have left and on your meal or the surrounding conversations. Like a good sipping whiskey, sake is meant to be savored and enjoyed.
The ZENS Sake Set Glasses come with four sake cups and a carafe that is designed to be able to use both cold and hot. In the center of the carafe is a smaller container that holds the sake and outside of it in the main body of the carafe, chilled or heated water is poured in. This makes for a beautiful display and also blends in well with the more common whiskey tumblers and decanters allowing for a good design match. This also comes with a stone coaster to place the carafe on which is a nice bonus feature.
For a more traditional set, the Kotobuki"Akinai" Japanese Kanji Calligraphy Sake Set has a 16 ounce ceramic bottle and four ceramic cups all in black. The Kanji characters written on the sides of the bottle are for spring, summer, and winter. This can also be used to serve hot or cold sake, but requires a warming bath to heat it up as it does not have the inner container design of the ZENS.
For a clean modern look, the White Ceramic Sake Serving Carafe and 4 Cups will blend easily into most décor however the bottle only holds about 4 to 5 ounces which is perfect for two to four people but the larger 16 ounce option of the Kotobuki may appeal to those who like to have larger gatherings. This is an excellent choice for regular family meals or a small friendly get together.
How to cook the rice you'll use to make your own sake?
Of course, rice can be cooked the traditional way by boiling water in your usual sauce pan. But I personally find rice cookers more convenient as you can preset the timings and get your rice cooked the perfect way without hassle.
Try using the Aroma Housewares ARC-5200SB 2O2O cooker. This is a larger cooking pot that holds up to 20 cups so great for large portions.
For a smaller rice portion, if you are just planning to make couple of litres of sake, the BLACK+DECKER RC506 Rice Cooker and Food Steamer holds about 6 cups though there is a 14 cup version available as well. This is a more budget friendly option than the Aroma Housewares cooker but has fewer options for cooking and functions a little more like a crockpot.
Want to make your own?
In order to make your own Sake at home you will need a few supplies. The 1 Gallon Glass Kombucha Jar comes with a cotton cover and rubber band for fastening plus a plastic lid for storage. The all-important SCOBY should never be exposed to stainless steel so using a glass jar is always the best bet.
Bottling your Sake can be done with the North Mountain Supply 750ml Clear Glass Bordeaux Wine Bottle with screw tops so no need for the complicated corking process. This comes in a case of 12 26 ounce bottles and can be used for any kind of fermenting options or home brewing.
Another option for bottling is the YEBODA Clear Glass Bottles with Stopper. This set of 4 bottles is better for small batches though each holds about 32 ounces. The caps for these have a super strong seal on them using swing caps with stainless steel and silicone gaskets come off easily and seal very tightly.
Serving sake can be done formally or for fun and should always be done in good company with friends and family. The more traditional options of serving sets make great gifts and conversation pieces while glass carafes may blend in a little better with other types of barware. 
Be sure to pick what appeals most to you and what you are most likely to use often. Sake labels are great for giving a guideline on how to serve each type but everyone's tastes can run differently. Hot sake on a cold winter evening can be very relaxing and nothing cools you off better on a warm summer night than freshly chilled sake.