If you're a noodle enthusiast, there is no doubt that you have come across Top Ramen in the store once or twice. Those who haven't tried it or don't know much about this brand might wonder – where is Top Ramen made, and how did it become one of the most popular instant noodle brands in the world?
Top Ramen is manufactured in America – it's an American brand that was introduced by Japanese company Nissin Foods in 1970. Since 1972, Top Ramen has been produced in the United States – the brand has two manufacturing facilities, one in Gardena, California, and the other in Lancaster, Pennsylvania.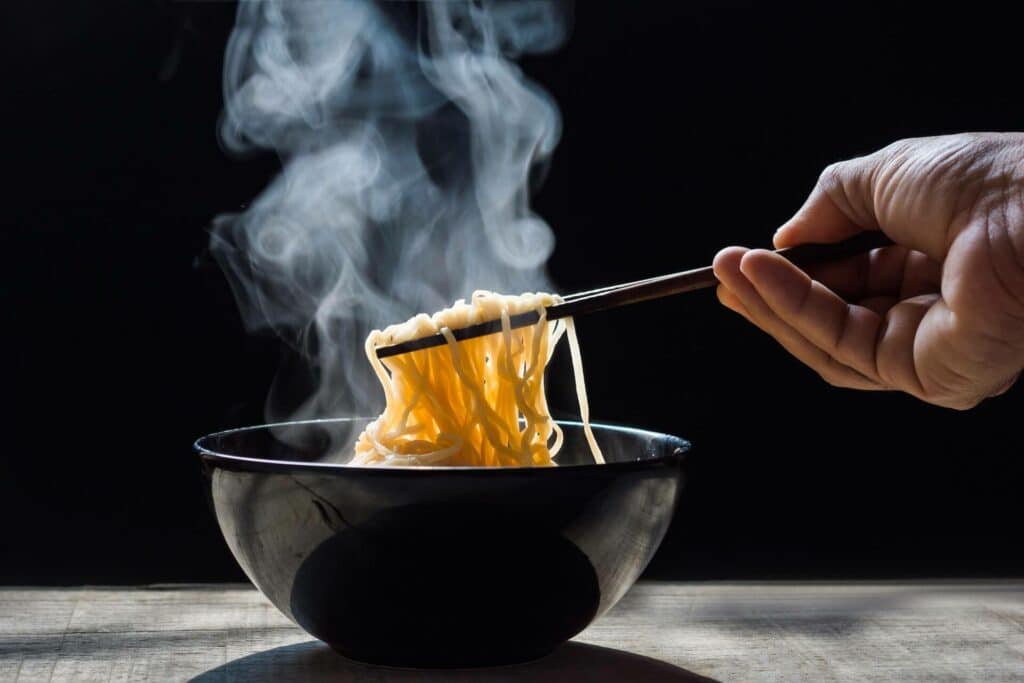 The story of Top Ramen is an interesting one, and if you want to find out more about where these fantastic instant noodles come from, you're in the right place – I've explained everything in this article, so be sure to keep reading.
Where Is Top Ramen Made? A Brief History of the Legendary Instant Noodles
Top Ramen is an American brand introduced by Nissin Foods. This Japanese company brought instant noodles to America in 1970, and in 1972 they started manufacturing noodles in the United States. Today, Top Ramen has two manufacturing facilities in the US – in Gardena, CA, and in Lancaster, PA. This brand is considered one of the most popular instant noodle brands in the world.
Top Ramen is a pillar of the instant ramen noodle industry. We could rightfully say that instant noodles are one of the most popular inventions of the 20th century – according to one survey, the Japanese believe just that.
This magnificent food is so popular that it's even considered to be a currency among the inmates in the US prison system. Instant ramen has even made it to space with one of the Japanese astronauts, and all that thanks to the founder of the parent company of Top Ramen – Momofuku Ando.
How Was Top Ramen Invented?
Instant noodles were invented in 1958 by Momofuku Ando, a Taiwanese-born businessman and the founder of the Japanese company Nissin Foods. The idea behind this product was to provide food that could feed people for a small price – at the time, Japan was still in the midst of an economic crisis after World War II. The first name for Nissin's instant noodles was Chikin Ramen.
When this brilliant product took over the Japanese market, Ando decided it was time to branch out and bring instant ramen noodles to the rest of the world. Nissin started importing instant noodles to the United States in 1970, but he soon faced a bit of a problem. While people from traditional Asian countries always have noodle bowls at home, this isn't the case with Americans.
When he was in America on a trip, Ando realized that they make instant noodles in coffee mugs – this gave him an idea for Cup Noodles. The inspiration also came from his memories of people lining up to buy bowls of ramen noodle soup at a black market stall during food shortages that hit Japan after the end of World War II.
Soon enough, Cup Noodles became a huge hit, and instant noodles remain one of the most popular foods in America to this day. Ando died in 2007 at the age of 96 – it's said that he used to eat instant ramen every day until he died.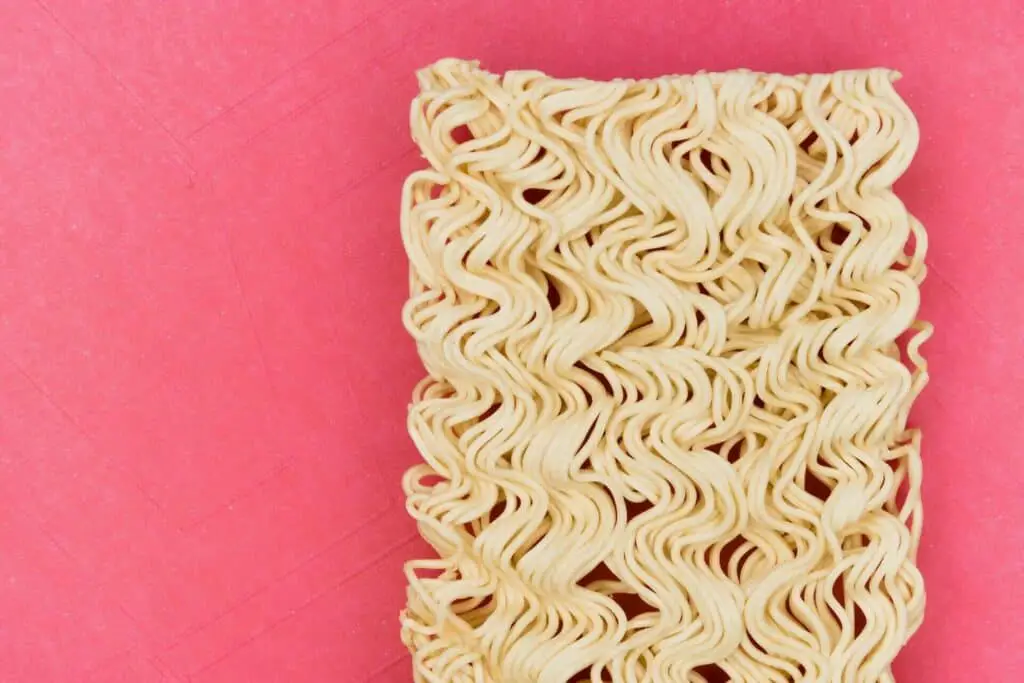 What Top Ramen Flavors Are There?
After hearing such an interesting story about the origins of Top Ramen, it is reasonable to assume that you would be craving a nice little bowl of noodles – it's time to make Top Ramen. So, what flavor should you choose? Since this is one of the best ramen noodles on Amazon, you can be sure that every flavor you choose will be delicious – here are your options: 
Chicken,
Shrimp,
Beef,
Hot & spicy beef,
Chili (vegetarian),
Soy sauce (vegetarian).
Is Top Ramen Good for You? Here Is the Nutritional Information You Should Know About
Understandably, some of the main benefits of Top Ramen noodles are their great price (ramen doesn't cost much) and the short time for preparation (you can microwave instant ramen in a matter of minutes). That's why many people commonly consume it, especially when they are on a budget or lack time to spend in the kitchen. If we're honest, that's most of us – most of the time. But what about the nutritional benefits of instant ramen?
We can't overlook the aspect of health when preparing our food – no matter how convenient and delicious Top Ramen noodles are, you should know what you're consuming in terms of macronutrients and calories. Instant ramen is made from wheat flour, various flavorings, and vegetable oil.
When it comes to calories that get from one package of Top Ramen, the numbers aren't that bad – however, the problem lies in the lack of nutrients. Instant ramen doesn't provide you with fiber or protein and lacks vitamins and micronutrients such as magnesium or calcium.
You can't say Top Ramen is a balanced meal exactly, but that doesn't mean I won't eat the entire package from time to time. Here's what you should know about the nutritional value of Top Ramen – the table below contains information for three different flavors.
| | | | |
| --- | --- | --- | --- |
| Top Ramen flavor | Chicken flavor | Shrimp flavor | Soy sauce flavor |
| Calories | 380 kcal | 370 kcal | 380 kcal |
| Carbohydrates | 53 g | 54 g | 54 g |
| Protein | 9 g | 8 g | 8 g |
| Fat | 14 g | 14 g | 14 g |
Top Ramen Remains One of the Most Comforting and Easy to Make Meals
Try to find just one person who doesn't love instant noodles; I dare you. It would be a pretty difficult task, right? Everyone loves this simple and quick-to-make dish. It's excellent comfort food, and one can never get enough noodles. Top Ramen has been a leader in the noodle industry for decades now, and I'm sure that at least one of its flavors is on your list of favorite noodles. Now that you know a bit more about this company, you might even start to appreciate its products even more.