It seems like we only hear of a few sneaker brands all the time, despite there being many. However, high-quality shoes can be found anywhere, and Japan is a wonderful example of that. Here's a short recap of what sneakers are made in Japan and their qualities.
What sneakers are made in Japan? The most popular sneakers made in Japan are Asics, Onitsuka Tiger, Mizuno, Shoes Like Pottery, Hender Scheme, Visvim, and RFW Tokyo. These are the most popular and highest quality Japanese brands with unique crafting skills and designs. Most are available to be purchased online and are shipped globally.
You may like what you read about some of the most famous Japanese brands. If you're a sneakerhead, you're likely always looking for the next perfect pair of shoes.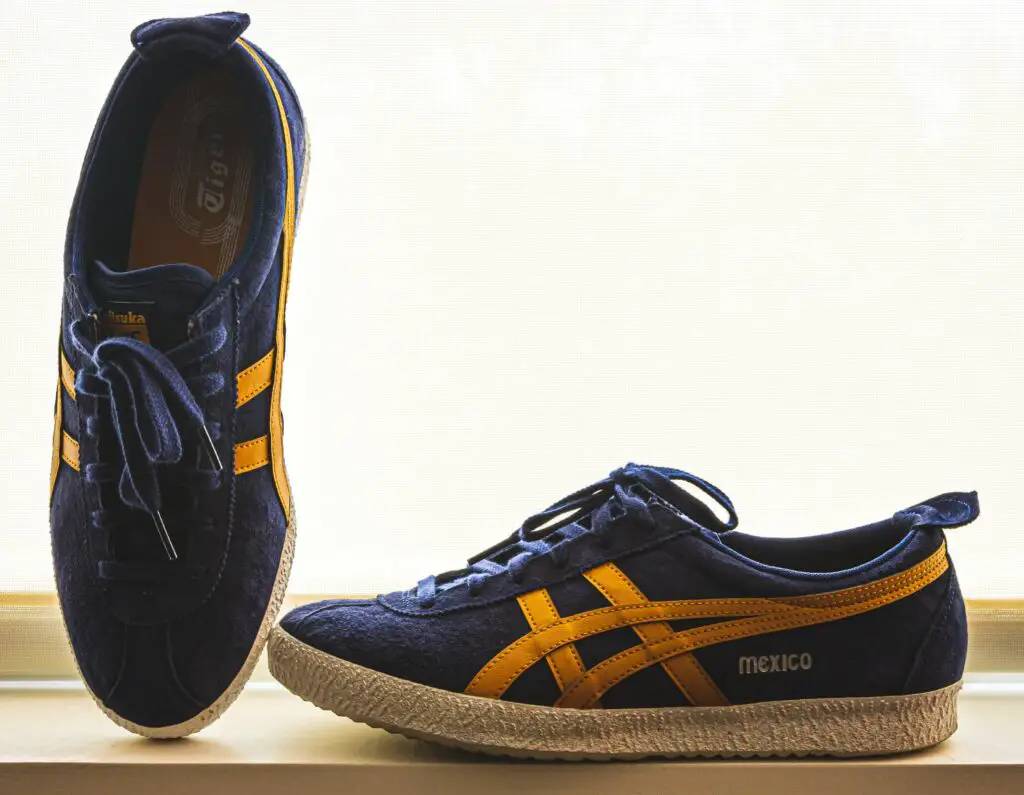 What Sneakers Are Made in Japan? The Most Popular Brands Today
While brands like Nike and Adidas have factories in Japan, the following sneaker brands are distinctly Japanese:
Asics – one of the most popular global athletic brands that has been going strong since 1977,
Mizuno – less famous than most, but still a highly competitive athletic brand that creates shoes for various sportspeople,
Onitsuka Tiger – the brand that Asics came from; Onitsuka was the first to create shoes with signature lines across the sneakers,
Shoes Like Pottery – probably the oldest brand that modernized its manufacturing process. They've existed since 1873 and create hand-made shoes by shaping the rubber sole in a pottery oven,
Hender Scheme – a unique brand that manufactures leather sneakers that look like modern Nike and Adidas shoes. Their shoes are usually from natural raw leather,
RFW Tokyo – a brand founded by a London-college graduate of shoemaking, which creates shoes that have modern shapes and designs,
Visvim – one of the most beloved Japanese brands, founded by a designer who drew inspiration from tribal fashion and medieval Japanese styles. Global stars regularly wear Visvim.
Are Japanese Sneakers Better in Quality Than Others?
The one reason why Japanese designers seem to be in higher regard than others is that manufacturers and creative designers from Japan always bring originality to the table.
As far as quality is concerned, it'd be hard to say they're better than the rest, but knowing how paying attention to detail is a very Japanese thing, they likely make shoes that'll last longer and be better than your average pair.
Can I Afford a Pair of Japanese Shoes?
Depending on your style and budget, you could afford most shoes from the list. Hender Scheme may be slightly more expensive than the rest because they manufacture shoes with raw materials. 
The brands that handcraft shoes typically charge more because a lot of manual labor goes into creating a single pair of shoes. 
You can look for these brands online – Asics, Onitsuka Tiger, and Mizuno are available on Amazon. Other mentioned brands have their online shops.
Brands from Japan Know How to Create Quality Shoes That Pass the Test of Time
No matter which pair of shoes you choose, make sure they're from Japan. You'll be satisfied with the comfort and quality while remaining fashionable and relevant no matter where or when you are.
Now that you know of some of the most famous Japanese brands, don't miss out on purchasing a pair and experiencing true quality and craftsmanship.