If you're looking for a stylish and high-quality pair of footwear, start with Japanese sneakers. Manufacturers from Japan are on a different level, and their products are always made to last and impress, making them worth every penny.
The most popular Japanese sneaker brands are: Asics and Mizuno for athletes, Onitsuka Tiger for lovers of tradition, Shoes Like Pottery and Hender Scheme for those who want something special out of their shoe, RFW Tokyo for being trendy, and Comme Des Garcons and Sneakerwolf's creations for lovers of urban fashion and street style.
You'll find links for all these brands on Amazon and online, so read more about them if you're interested. There is some highly unique footwear out there, so hopefully, you like the suggested brands.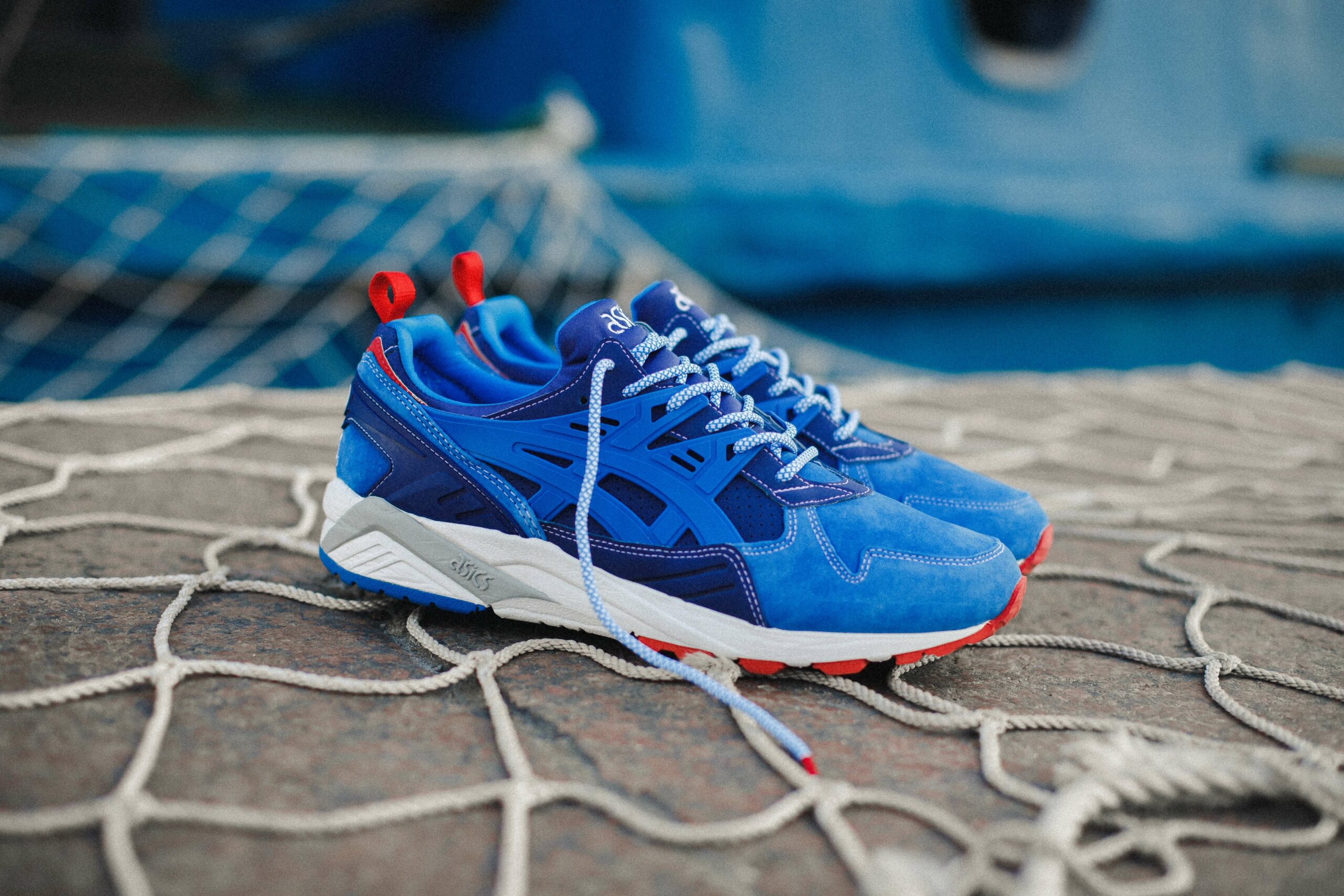 Japanese Sneakers Are the Best Investment for Your Comfort
Firstly, the question is – why even invest in Japanese sneakers? Luckily, the answer is simple. Manufacturers from this island always bring their A-game when it comes to their products and tend to infuse convenience with tradition when it comes to design.
The great part about sneakers is that you can look for comfort, quality, and style and get all of it from a Japan-based brand. Whether you prefer athletic or stylish, over-the-top footwear, you're sure to find both options on the Japanese market.
You may also wonder about money and costs. If you buy your pair online and have it delivered from Japan, you may incur a hefty shipping cost. However, you won't regret it, because, as soon as the package arrives, you'll be wearing the coolest, slickest pair of shoes in the city. Not only that, but they'll be comfortable and durable.
The Cost Depends on Your Preferred Models and Brands
Speaking of costs, they'll always be up to the sneaker brand and model you choose. Some classic pairs never go out of fashion, such as Nike Air Jordans and Air Force One's, and they're always quite pricey.
You can choose a pair to your liking, save money, and get the highest quality footwear you've ever seen. Asics is an excellent example of a budget-friendly brand that promises durability. With Hender Scheme, you may take a bit more out of your budget, but you'll have a unique pair of sneakers that hugs your feet and provides comfort.
Which Brands and Creators Will You Learn More About Here?
The Japanese shoes brands and creators introduced in this guide are: 
Asics – a classic and consistently great Japanese sneakers brand worn by many famous athletes all around the world,
Mizuno – a very old company founded in 1906, with traditional values and excellent sporting equipment, which makes superb sneakers and sports shoes,
Onitsuka Tiger Japan – the parent company of Asics, with footwear that combines modern and traditional,
Shoes Like Pottery – an interesting shoe manufacturer from Fukuoka that handcrafts footwear in kilns or pottery ovens,
Hender Scheme – a footwear company that reproduces popular models of sneakers, and manufactures them from raw leather,
RFW Tokyo – a newer brand of Japan sneakers that brings classic shoe shapes and styles to the table while creating its own designs,
Visvim – a globally beloved Japanese tennis shoes brand that's been promoted by some of the most famous artists,
Comme Des Garcons – a high-fashion, avant-garde designer company that collaborates with well-known athletic brands,
Sneakerwolf – an urban artist and streetwear designer that's worked with famous athletic brands to create unique and distinctly Japanese footwear. 
If You Want to Up Your Athletic Game, Buy Asics and Mizuno
Asics is one of the most popular running shoe brands in the world. Their sneakers are durable and breathable, and some models have adapted soles and shapes for specific activities. These men's sneakers have a cushioning system for smoother transitions during running and jumping.
Similarly, these women's shoes were also adapted for an active lifestyle. They have fabric lining that cools the feet and removable sock liners that adjust to your foot shape. Asics footwear is continually tested by athletes and adapted to fit beginners and professionals alike. 
Amazon offers different prices on these pairs, depending on the color and size. With Asics, you can also find lifestyle sneakers for excellent prices if you're not looking for a running pair.
Mizuno Carries the Title of Japan's Most Popular Athletic Sneaker Brand
Mizuno may not be as famous as Asics, but it's not in their shadow either. This company has been going strong for over 100 years since it first started making athletic wear. 
They're one the largest and most successful athletic brands globally and have lines that support runners, footballers, volleyball and handball players, and everyday users. Whether you're a fan of wearing sporty footwear every day or need stability and support when you train, Mizuno is your brand. 
This Mizuno men's shoe model is all about supporting runners, the core is comfortable and puts a spring in your step. A Mizuno Wave soleplate absorbs shock from impact and disperses it throughout the foot.
For women, there's the Mizuno Wave Rider 25 in various colors. It's a similar model to the men's one, and pricing depends on the size and width of the sneaker.
Combine Traditional and Modern With the Legendary Onitsuka Tiger Sneaker
Before there was Asics, there was Onitsuka Tiger Japan. The famous shoe with lines across it was created by Onitsuka Shokai in 1949. The company became Asics in 1977. Today, you can still find Onitsuka Tiger models everywhere, but they're mostly sold in the Asics department.
The most famous model, Mexico 66, was worn by the title character The Bride in the Kill Bill movies. The mustard yellow shoe with black lines across it is probably the most popular and the best representative of the brand.
Amazon sells these shoes for great prices. This unisex pair of Onitsuka Tiger Horizonia sneakers comes in four different colorways. Their design provides a more modern look and feel, and has the signature Onitsuka Tiger lines.
If you're looking for the real deal, these women's Mexico 66 come in various colorways, and prices mainly depend on the size of the shoe. The men's Onitsuka Tiger Mexico model comes in the legendary yellow and black colorway, along with a few exciting others.
The Brand Shoes Like Pottery Shows the Uniqueness of Japan
Shoes Like Pottery was cleverly named to reflect the shoemaking process. Like sculptors take a lump of clay and shape it into something functional and beautiful, SLP's handcrafters do the same with rubber. 
If that sounds interesting, you may be even more impressed by the fact that Shoes Like Pottery has held its shoe factory in Kurume, Fukuoka, up and running since 1873. Their shoe manufacturing method is called ka-ryu or vulcanizing. 
Every shoe is fired in a kiln, causing the rubber's chemical composition to react and become elastic, soft, and durable. That means that every sole has a unique design, making every shoe technically unique. The manufacturers finish the soles by adding a cyan-colored wax stamp. 
On it is the image of a legendary Japanese magic hammer – Uchide no Kozuchi. According to the legend, anyone who swings this hammer will have everlasting luck and all their wishes fulfilled. 
Since every pair of sneakers is made to order, you won't be able to find Shoes Like Pottery on Amazon. However, you can go to their website and choose between black and neutral hi-top and low sneakers.
Shoes Like Pottery May Not Have Diverse Models, But They're Worth the Try
Some potential downsides of the SLP brand are that the design is reminiscent of classic Converses, so some people may not see its originality. However, folks around the world still get excited about that well-known design, despite it being seen many times before.
Additionally, the Shoes Like Pottery's choices are limited. If you're looking for diversity in style and color, you won't exactly find it here. However, you will find exceptional quality and a unique, hand-crafted shoe. 
If you enjoy the timeless look, getting shoes specifically made for you will be amazing. Don't worry about being plain, because you won't be. SLP is the one brand that'll make you look and feel fabulous no matter where you go. After all, classics never go out of fashion. 
Have Shoes That Can Fit Only You With the Hender Scheme Brand
Hender Scheme is a shoe and sneaker brand founded by Ryo Kashiwazaki and is most known for creating manually crafted replicas of famous sneaker models. So far, Hender Scheme has reimagined Nike Air Force Ones and Air Jordan Fours, two of the aforementioned everlasting classics.
This footwear is so famous and sought after because it's manually crafted from raw leather materials. They typically use cow and pig leather combinations and have leather soles. These shoes promise comfort, originality, and style like none other.
You can order their hand-crafted leather sneakers on the Hender Scheme website.
If You're Not Into Raw Leather, You Can Skip Spending Your Last Yen on These
The one element that could make a buyer reconsider Hender Scheme footwear is that they're made from raw leather, using cow and pig leather for most of their shoes. Vegans will likely be very unhappy with this, but using leather for footwear isn't a new concept.
However, if you don't care about the material and enjoy the looks of these attractive shoes, consider investing in natural, hand-crafted footwear that's also modern and stylish.
Stay Classy and Trendy With One of the Most Beloved Japanese Sneakers, RFW Tokyo
Formerly known as RHYTHM and Rhythm Footwear, this brand now goes by RFW Tokyo. It was founded in 1998 by Takashi Kanokogi, and, compared to others on the list, it's a relatively new brand.
Kanokogi has studied and mastered Shoemaking at Cordwainers College in London, making his passion for making fashionable footwear that's also exceptionally comfortable and lightweight.
Handcrafting, combined with both quirky and classic shoe designs, is what makes RFW stand out as an exceptional footwear brand. They don't sell on Amazon, but you can browse through their moderately extensive catalog on the RFW online store.
RFW Tokyo Is the Star Shoe for Many Young People
Young people across Japan (and globally) praise RFW for being trendy and comfortable. The looks and design of RFW's sneakers are reminiscent of Vans and Converse, two of the world's most famous urban and streetwear brands.
While we can see some inspiration from these famous companies, RFW still stands out as specific and unique. The influence is urban, but you'd be able to wear these shoes to special events as much as to work or a walk in the park.
Having a Japanese shoemaker create footwear up to par with legendary brands is a testament to the originality and resilience of Japanese creators and manufacturers. If you're interested in supporting a small business that sells handcrafted shoes, try RFW.
Make a Statement With a Pair of Visvim Sneakers from Japan
The brand Visvim is a child of Harajuku, Tokyo's most famous fashion district, where people take their creations and style to another level. In Harajuku, you'll be able to see glamour, punk, and camp all on the same street, walking together.
Visvim is even younger than RFW, founded in 2001 by Hiroki Nakamura. He worked for the extreme sports brand Burton for a while and became inspired by leather creations he saw in Alaska while living there.
Looking at Visvim footwear, the Alaskan and Native American influence is apparent. Nakamura states the Finnish Sammi tribe wear, the Japanese Edo period, and vintage Americana as other inspirations for his designs.
The shoes are manufactured with a combination of modern and traditional styles and designs. They're typically dyed with natural dyes extracted from indigo, Amami Oshima mud, and cochineal. 
If you're interested in Visvim footwear just from the description, wait till you see it. You can choose between several different styles and colors, all on the Visvim official website shop.
Your Favorite Artists Have Worn Visvim
Visvim was initially meant to be only a menswear brand, but Nakamura developed the women's line called WMV, too. Later, he created the men's conceptual line called F.I.L. Indigo Camping Trailer.
All the brands featured here are generally quite popular and were worn by many famous people. However, Visvim is a definite favorite of many legendary and urban artists. People like Rihanna, A$AP Rocky, David Duchovny, Mos Def, and Drake have promoted and worn Visvim.
Most notably, Eric Clapton, the legendary singer-songwriter and guitarist, publicly said he wears nothing but Visvim and Italian made-to-measure outfits. Pretty cool, right? 
Honorable Mentions: Comme Des Garçons and Sneakerwolf
Anyone interested in high-fashion brands knows about Comme Des Garçons without a doubt. Even if you aren't a big fashion enthusiast, this brand's name must sound at least a little bit familiar.
Comme Des Garçons was established in 1969 by the avant-garde designer Rei Kawakubo. Kawakubo's designs are inspired by graphics, punk, and non-conforming shapes and stylistic rules.
This fashion brand hasn't just released its own sneakers but has also cooperated with many other brands, like Nike, Converse, and Asics, as mentioned above. This Converse x Comme Des Garçons collaboration is one of the most popular in recent years.
Other, more outlandish and non-conforming designs, like these Nike x Comme Des Garçons sneakers, resemble the classic basketball shoe. The circular design on the sides gives the shoes that signature CDG look.
The Japanese signature is evident in each CDG collaboration and original design. They've always been known as barrier breakers, especially in the contemporary art world. This is why investing in Comme Des Garçons footwear will make you stand out from the crowd.
Sneakerwolf Takes Inspiration from Japan's Most Influential Period, Edo
Sneakerwolf is a shoe and streetwear designer from Japan whose aesthetic relies heavily on Japanese medieval themes. If you're inspired by streetwear and consider yourself a sneakerhead, his works will be to your taste.
Nowadays, you may be able to find his work for the shoe company LOSERS on resale since the brand seems to have closed its doors for the time being. Still, he's cooperated with Asics and Supreme more recently and created his independent clothing line.
These Asics Edo-period-inspired sneakers belong to the Gel-Kayano line, which features GEL cushioning and rubber soles. Sneakerwolf himself dubbed them "Anarchy in the Edo period." Their combination of white, red, purple, and black best reflects this historic Japanese period.
The Japanese Worldview Is Visible Through Their Brands and Products
Whether it's a handmade leather Nike imitation shoe or a modernized concept of medieval Japanese times, creators and manufacturers from Japan know exactly what originality means and represents.
Not just that, but most of the time, a Japanese running shoes brand comes from a place of love or someone highly skilled and experienced in creating footwear. When you choose Japanese sneakers, you'll know you have a pair worth keeping and wearing for years to come.
You won't regret investing in some beautiful footwear from Japan, and luckily, there's no need to pay a hefty price to enjoy some of them. For other pairs, investing a bit more than you might originally intend into Japanese shoe brands is also okay because sometimes it's worth treating yourself to something comfortable and high-quality.