Sushi rolls exist in many shapes and forms, so it's no surprise that we can't always predict which ones are spicy and which aren't. If you wonder is shrimp tempura roll is spicy, we'll answer that and talk about it and its flavors and origins more.
Shrimp tempura rolls are a type of sushi roll that contains shrimp tempura, and they're typically not made to be spicy. If you order one at a Japanese restaurant, you don't have to worry about embarrassing yourself in front of your friends or getting a sore stomach later. This dish is incredibly delicious.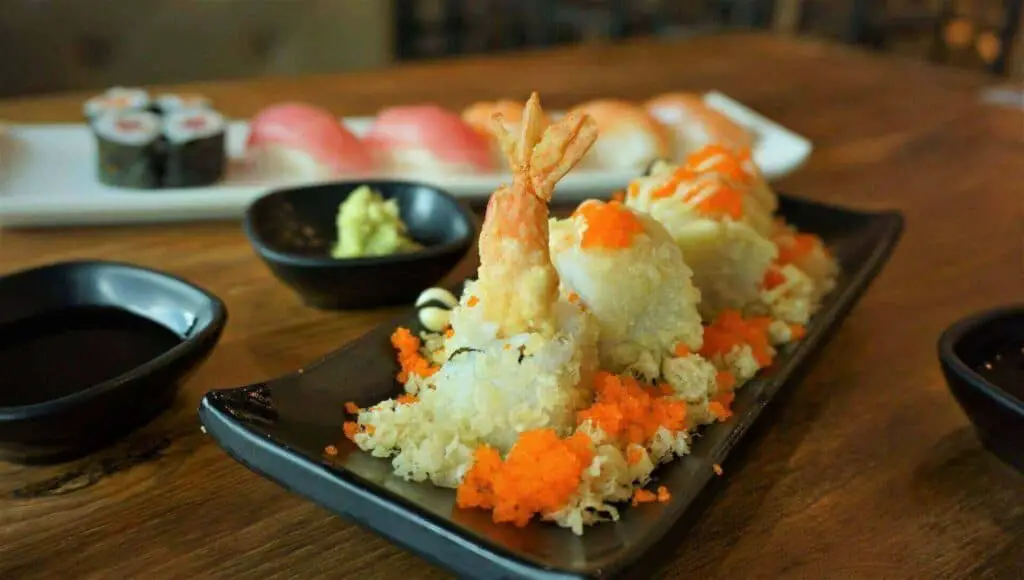 Is Shrimp Tempura Roll Spicy?
No, these rolls are not spicy. They're made from mild ingredients like deep-fried shrimp, avocado, rice, and nori seaweed. All these ingredients are naturally delicious and don't have a spicy flavor. Ask for Sriracha on the side if you want them to be hot.
If you're looking for sushi that isn't hot but has some kick, you may want to try a California roll. They're typically made with cucumber, avocado, and crab meat. Sometimes, they'll also include pickled ginger and wasabi on the side for those that want some heat in their dish.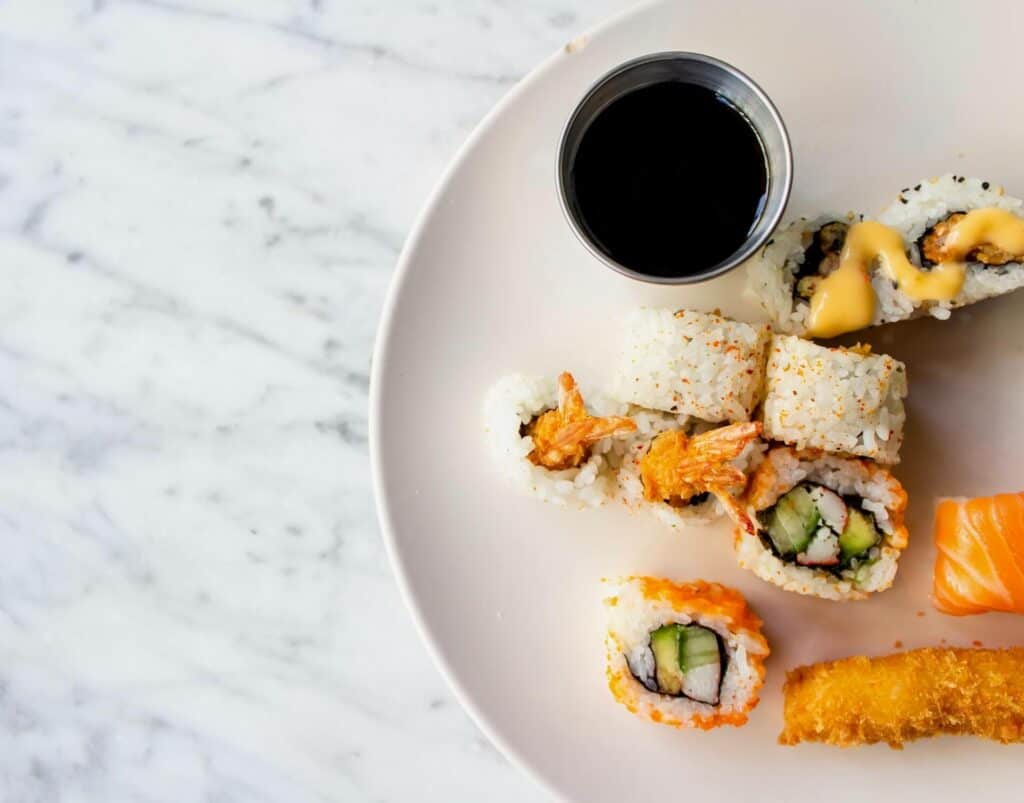 What Are Shrimp Tempura Rolls?
Shrimp roll or tempura? Why not both in one? These rolls are common in the US and Japan but frequently eaten in America. Regular maki sushi was too fishy and perhaps plain for the American taste, so they built up on the existing recipes to make something more diverse.
There are many different ways to make this dish, but the most common is to use rice, nori seaweed, and shrimp for tempura. The rice is usually seasoned with vinegar, salt, and sugar. The nori is placed on rice and the seafood on top of the nori, then rolled up and cut into pieces.
It's often served with soy sauce, wasabi, and pickled ginger, but it's possible to use other condiments, like eel sauce, sweet chili sauce, or Spicy Mayo. If you're looking for a unique taste, try this roll with avocado or cucumber.
What's the Nutrition Value of These Rolls?
While these rolls are incredibly delicious, they aren't the healthiest option. If you want a healthier alternative, opt for a vegetable tempura roll instead. This will still provide you with some of the same flavors as the other cooked version but will be lower in calories and fat.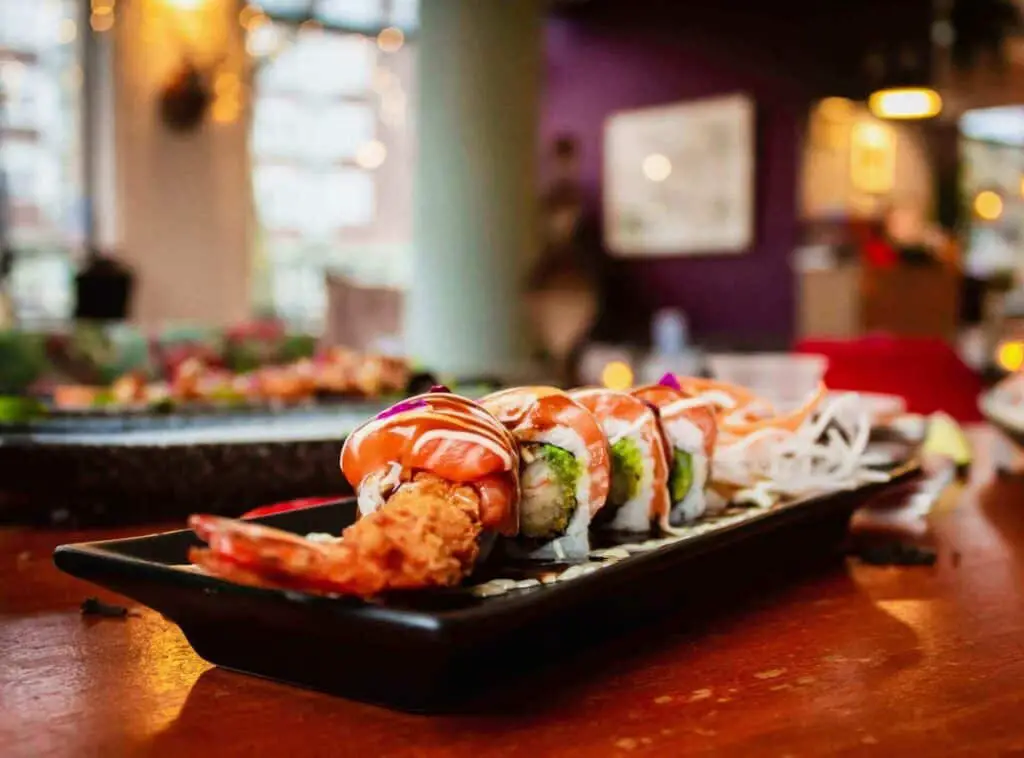 What Is Tempura and How Often Is It Used in Sushi?
 It's a Japanese dish made of seafood or vegetables that are battered and deep-fried.
The dish is believed to have originated in the late 16th century, during the Edo period, when Portuguese missionaries introduced it to Japan. The name comes from the Portuguese word "tempero," meaning "seasoning" or "spice."
It quickly became popular in Japan and has since been adopted as a national dish.
It's typically served with a dipping sauce, such as soy sauce or tsuyu, and a sprinkle of lemon juice or vinegar. It can also be served with rice, noodles, or soup. There are many different types and recipes for tempura, including vegetable, chicken, shrimp, and mixed seafood.
What Ingredients Are Used to Make Tempura Batter?
Tempura batter is made with flour, eggs, ice water, and a pinch of salt. The batter should be mixed until it is smooth and there are no lumps. When ready to be cooked, the batter can be either fried in oil or baked in the oven.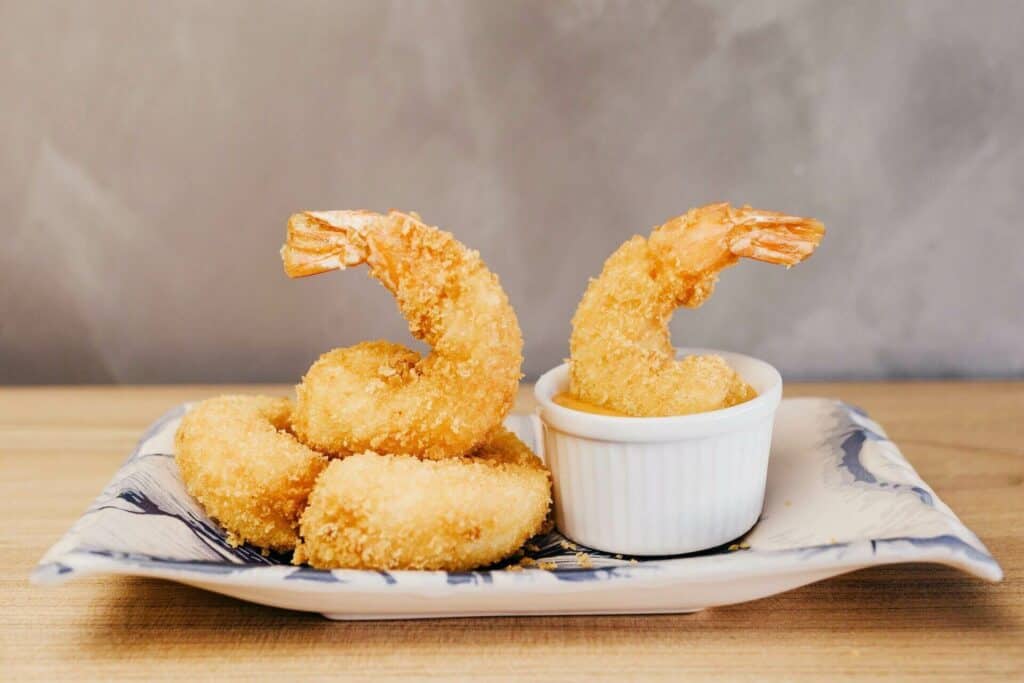 A Recipe to Make Your Shrimp Tempura Sushi at Home
You can figure out how much rice to use when you buy all the ingredients for this recipe. However, if you overdo it, you may only taste the rice and not much of any other food in it.
Rolling and preparing sushi at home might take a while, but it will be worth it. Here's a quick and easy recipe.
Ingredients you'll need:
1/2 cup all-purpose flour,
1/2 teaspoon baking powder,
1/4 teaspoon salt,
1/4 teaspoon black pepper,
1/3 cup ice water,
8 ounces large shrimp, peeled and deveined,
2 cups vegetable oil for frying,
Four sheets of nori seaweed,
2 cups of rice,
Four tablespoons soy sauce,
Four tablespoons white vinegar,
Four tablespoons sugar,
One tablespoon of sesame oil,
One sliced avocado,
One teaspoon sriracha to taste (optional)
Instructions:
Whisk together the flour, baking powder, salt, and pepper in a medium bowl. Gradually add the ice water, whisking until a smooth batter forms,
Thread the shrimp on skewers (if using wooden skewers, soak in water for 30 minutes before using),
Add the seafood into the batter to coat, then carefully lower them into hot oil. Fry until golden brown and cooked through, about 3 minutes per side. Drain on paper towels,
Cook the rice and add the vinegar and sugar to it,
To assemble, spread rice on a rolling mat and place one sheet of nori on top. Arrange some fried seafood on top, followed by avocado slices,
Drizzle with sesame oil and hot sriracha sauce if you wish,
Roll up the nori tightly with the mat, then cut it into eight pieces,
Repeat with the remaining ingredients.
Buy Sushi Rolling Equipment if You Can't Freehand It According to Instructions
When rolling seems too tricky with a mat, you can find some of the best sushi rollers to help you with your first roll-making steps; they often come with recipes, too.
If you wish to invest in a roller or a new mat, I'd recommend looking for one with a good reputation. You'll want a durable one that can handle multiple uses. Also, make sure to pick one that's easy to clean.
There are a lot of great sushi rollers on the market, so you should be able to find one that meets your needs and suits every recipe.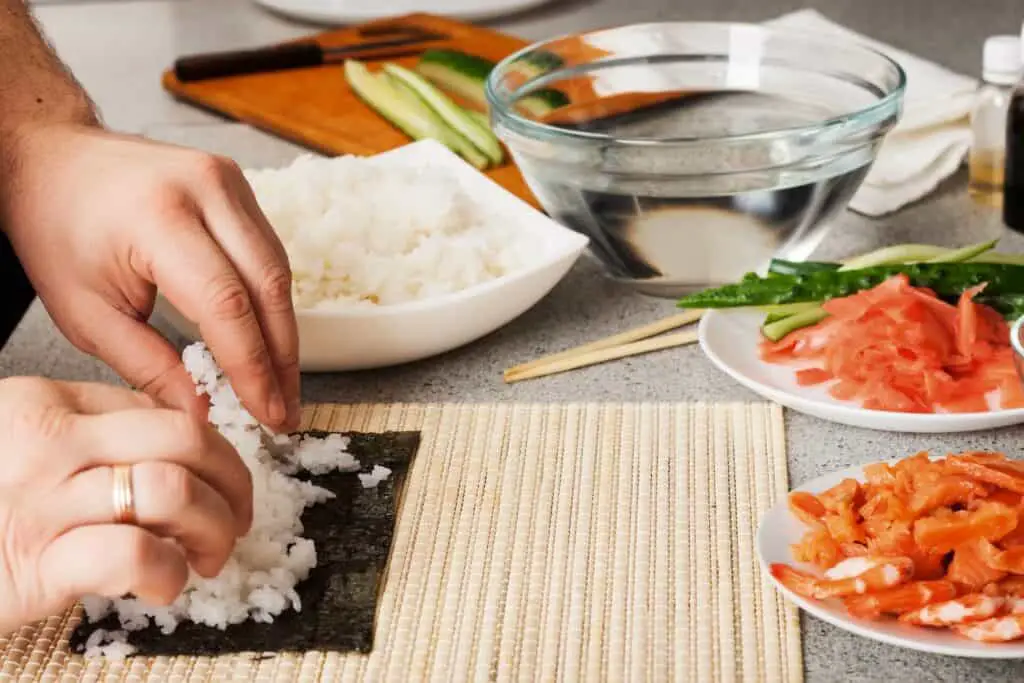 There Are Many Recipes Online to Make This Dish Perfect
If you are looking for a delicious and easy-to-make roll recipe, there are many great options online for these. They are perfect for a quick lunch or dinner and can be made ahead of time and stored in the fridge for later.
These fried seafood rolls are also an excellent option for entertaining, as they can be served as an appetizer or main dish. Whether you're a sushi lover or not, this dish will surely please everyone at your next gathering.