Krispy Rice is a delivery-only sushi place that's been talked about for a while. Any lover of Japanese delicacies such as nigiri, sashimi, and tempura has been eager to try Krispy Rice. What is the Krispy Rice restaurant like? I ordered and lived to tell the tale.
In my experience, the Krispy Rice food was average. I haven't read many reviews before ordering to avoid spoiling the impression. The packaging and the restaurant's visual identity are stunning, innovative, and functional. The food – not so much. It's easy to make mistakes with sushi, but Krispy Rice has some hit-and-miss moments at best.
If you were hesitant about ordering Krispy Rice, go through my pros and cons first. And before you make a final decision, keep in mind that tastes differ.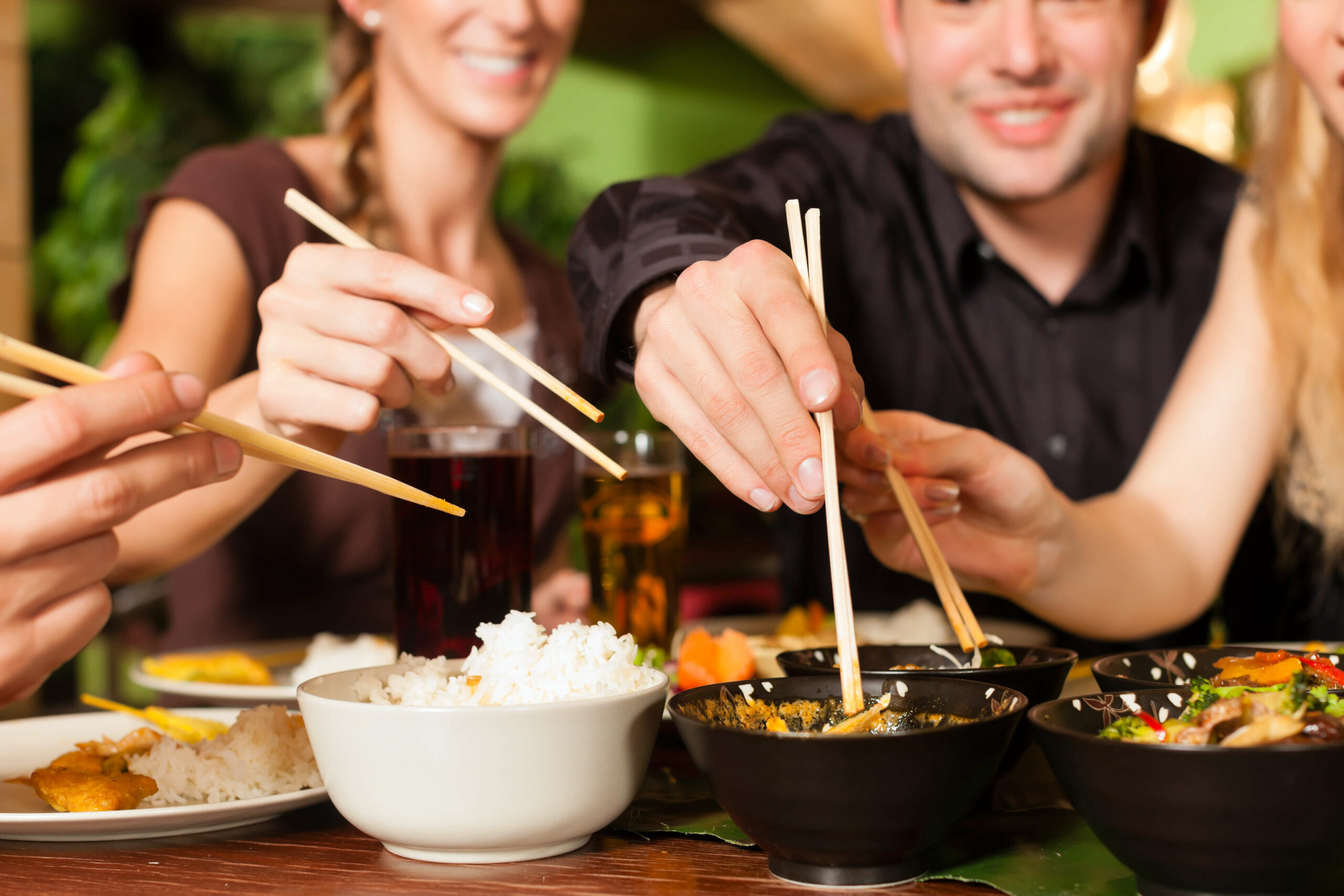 What Is Krispy Rice and What Do They Serve?
Krispy Rice is a sushi delivery-only restaurant invented by the team behind the famed Katsuya restaurant in Los Angeles. You can order from them via DoorDash and GrubHub, among other delivery services available.
They first launched in Los Angeles in April of 2020 and then expanded their business to other areas of California, including Oakland and Sacramento. They also have delivery options in Illinois, Washington, New York, Maryland, and Virginia.
If you're near Manhattan West, you can visit Krispy Rice's first brick-and-mortar restaurant for a proper dining experience. It seems like this option could work better for lovers of sushi and all things Japanese since their ordering experience hasn't been a strong suit.
Their Signature Dish, Krispy Rice, Is Meant to Be Grilled, Crispy, and Crunchy
There are four Krispy Rice options, but they all have the same base – grilled sushi rice that turns crispy from the heat. You can choose between the Original Spicy Tuna, Truffle Avocado, King Salmon & Yuzu, and Spicy Hamachi & Wasabi.
The texture needs to be crunchy, crispy, and smooth simultaneously. Having seen the description of these great dishes, I had to give them a try. 
I ordered the Krispy Heaven Box because they give two pieces of each of the four Krispy Rice servings, along with two pieces of Krispy Fried Shrimp, Original Spicy Tuna Handroll, Original Baked Crab Handroll, and the King Salmon Nigiri.
The Good – The Signature Dish, Krispy Fried Rice, Was Tasty and Different
Aesthetically, Krispy Rice is fabulous. Their recyclable packaging is on-brand – cute, with eye-pleasing color combinations and design, and in the boxes, the different types of rolls and nigiri are separated.
The Krispy Rice taste was underwhelming. While I expected crunch and cream, the rice was less crunchy and more chewy. The toppings were great. I enjoyed the spicy flavors and the avocado and truffle mix.
Eating these felt like a gourmet twist on classic Japanese nigiri, which is always an exciting concept. Crispy rice is a Katsuya original created by Katsuya Uechi, a Japanese-born restaurateur in America, so it has a seal of approval from Japan.
The Fried Shrimp Was Great, With Decent Tempura Batter
The fresh, fried shrimp was prepared well and made a fantastic addition to Krispy Rice. It's a classic dish that doesn't really leave room for mistakes. 
While tempura batter seems easy enough, it can be stodgy if prepared wrong. This time, I got fresh tempura batter and delicious shrimp, together with tartar sauce on the side.
The Baked Crab Hand Rolls Were Delicious
While Krispy Rice felt a bit disappointing, the Baked Crab hand rolls were there to pick up the mood. Interestingly, they were wrapped in soy paper, making for an interesting bite.
It was soft, chewy, yet flavorful, and enough real crab to make the mouth water for more. Out of the entire box, these were the best and the most delicious options.
The Bad – Their Nigiri Could Use a Refresh (or Better Yet, Fresher Ingredients)
Maybe it's good that Krispy Rice has their signature crispy nigiri because the original, plain salmon nigiri was utterly underwhelming. The salmon wasn't fresh but likely frozen before serving, making the bite feel off.
Rice didn't play a part in the nigiri bite, so the fish carried the entire, bad flavor. Maybe this restaurant can work on their supply or focus more on perfecting the Krispy Rice instead of rolling out mediocre fish that's supposed to be raw and fresh but is instead just raw.
They Skimped on Sides and Didn't Present the Neatest Meal
It's nice that soy sauce, ginger, and wasabi come with the box, but that's the standard for most sushi takeout. Still, there was a lot of fish and not enough ginger to cleanse the palate. This may be a me thing, but I enjoy having enough soy sauce for dipping and ginger to take between bites.
Additionally, sushi is a very aesthetically pleasing food. It relies on looks and is a true testament to Japanese craftsmanship and cooking. With the Krispy Heaven box, I got half mushy, half neat food that wouldn't attract many to bite into it.
Aesthetics may be a secondary problem when it comes to food, but since sushi is served fresh and presented mainly as raw ingredients, aesthetics are essential. The way fish or tempura look is vital to having a good tasting meal, and here, I almost didn't go for it.
The Krispy Rice Restaurant Is a Nice Addition to Food Delivery But Isn't Worth the Money
Overall, I'd love to try Krispy Rice's food again. Not because I have a death wish, but because eating there once and having a mediocre experience doesn't guarantee I'll have another. It may have just been an overly busy day for them, it happens to all restaurants.
Still, if a restaurant promises freshness and has to fulfill many orders in a day, they're not excused from taking shortcuts, especially when it comes to sushi. The biggest reason I may wait a bit longer before ordering again is the price. For so much money, it's underwhelming. However, it's not awful. They may just need a second chance.