Gardens are a vital part of Japanese culture, so it's no wonder why many gardening tools have their origin in Japan. But do you know which Japanese garden tools are essential for gardening work? 
Although many Japanese garden tools are essential, Hori Hori is the most important one. It's a small and practical tool that can be extremely useful in more than a few gardening tasks. Trowel and knife characteristics alongside existing measuring marks will soon make this tool irreplaceable in your daily gardening routine. 
Of course, this item is not the only handy tool with a Japanese origin. If you want to find out more about it and discover other exciting gardening objects, take a look at the following text.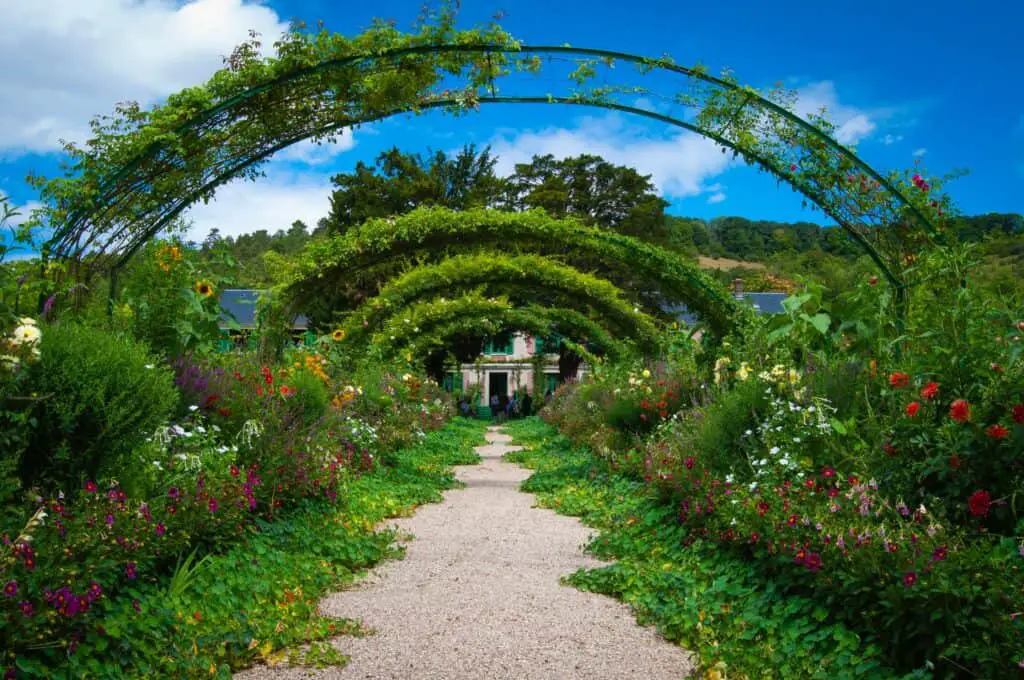 Multifunctionality of Hori Hori Knife Makes It One of the Crucial Japanese Garden Tools 
Today one of the favorite tools for both professional and recreational gardeners, some think this knife was invented way back in the 13th century. Although the name refers to digging sound in the Japanese language, the object itself can have many different purposes – it can be used as a knife, saw, or a digging tool (similar to a trowel). 
A concave blade with one straight edge and one serrated, it's perfect for all those small garden tasks – weeding, digging, cutting, pruning, sawing, and the like. On top of that, these knives come with gradation marks that can provide you with depth measurements when digging.
Depending on what you need to do at the moment, you can:
Dig neat small trenches when you wish to sow seeds
Clean out around the roots (and under it), 
Plant – with it, you can easily dig small holes, 
Transplant perennials, 
Chop grass – it's much easier to do it with this knife than by hands or by using clippers, 
Slash out twigs you want to get rid off,
Measure – both on its own and while planting,  
Get rid of the weed – all you have to do is place it under the roots and pull; it will allow you to pull out the whole weed, including roots, so that it won't come back.
All proper Hori Hori knives are typically made from stainless steel, which means that they are highly useful and long-lasting tools. On top of that, these knives usually come with a leather sheath that you can easily hook up to a belt. That way, you can carry this knife with you through the garden – and it will be available whenever you need it. 
How to Choose the Right Hori Hori?
Believe me when I say that you will not part ways with this tool from the moment you start working on your garden with it. It can save a lot of your time and energy on a task itself, but it will also spare you the trouble of constantly going back and getting the tool you need. 
But where can you get this amazing blade? Amazon will provide you with various products with different prices and characteristics. But how to make a choice? Judging by my experience, these are the brands that make the best knives: 
| | | | | | |
| --- | --- | --- | --- | --- | --- |
| Brand | Truly garden | Black Iron | Nisaku (NJP801) | Flora Guard | Sensei Tools |
| Length of a blade (in inches) | 7 | 7 | 7.25 | 7 | 7.5 |
| Material  | Stainless steel | Stainless steel | Stainless steel | Stainless steel | Stainless steel |
| Amazon Ratings  | 4.8 (out of 2,640) | 4.8 (out of 1,486) | 4.6 (out of 23) | 4.8 (out of 194) | 4.7 (out of 350) |
| Current Price | $22.99 | $29.95 | $47.49 | $23.99 | $29.95 |
Keep in mind that even mediocre knives will be some of the most effective cultivating tools in your possession – and all mentioned above are far from that. However, if I had to choose my favorite, I would go with Nisaku NJP801.
I may be old-fashioned, but I really prefer my Japanese knives made in Japan, with authentic Tomita Steel (which, unfortunately, brings the higher price). On top of that, it has an ergonomic handle that is easy and comfortable to use. If you choose this model, you'll make no mistake.
Secateurs Are Easy to Handle, Even for Beginners
Whenever you need help with pruning, deadheading, or just want to tidy up your garden or back yard, search for Okatsune 103 Secateurs. It has pretty sharp blades (and tip, so watch your hands,) a safety latch that can be flicked in, and a dual-color handle – quite beneficial for finding the secateurs and always knowing which side goes up.
With them, sniping branches can be done with the slightest effort, and you'll be amazed by the cleanness of it! Also, they are very easy to clean, but don't forget that they must be oiled after every pruning session so they don't rust.
If your hands are on the smaller side, maybe this model won't be the right fit for you. But there is a solution – just buy smaller Okatsune 101 Secateurs. 
Garden Scissors – A Tool That Snips Even Better Than Secateurs
Besides being sharp, blades from Okatsune Garden Scissors are thin, which is why many gardeners prefer them when it comes to pruning. Still, remember that these scissors are meant only for lighter pruning and can't be used on thicker branches. If you don't have a garden but want to keep your houseplants groomed, they are also an excellent choice. 
However, you must figure out how to hold them properly – many new users complain of pinching their palms once or twice. 
Every Hedge Lovers Needs Hedge Shears
If your garden has shrubs, hedges, boxwoods, yews, or plants alike, then you require the quality shears – and there is no better than Okatsune Precision Hedge Shears. They cut sharp and accurate, so they are bound to make any shaping task easy. Simultaneously, they are long enough to reach the deep branches. 
In addition to all that, they come straight from Japan, are beautiful to look at, and are easy to use. What's not to love? Still, as with the scissors, ensure to clean and oil these shears regularly so they can maintain their usefulness and beauty.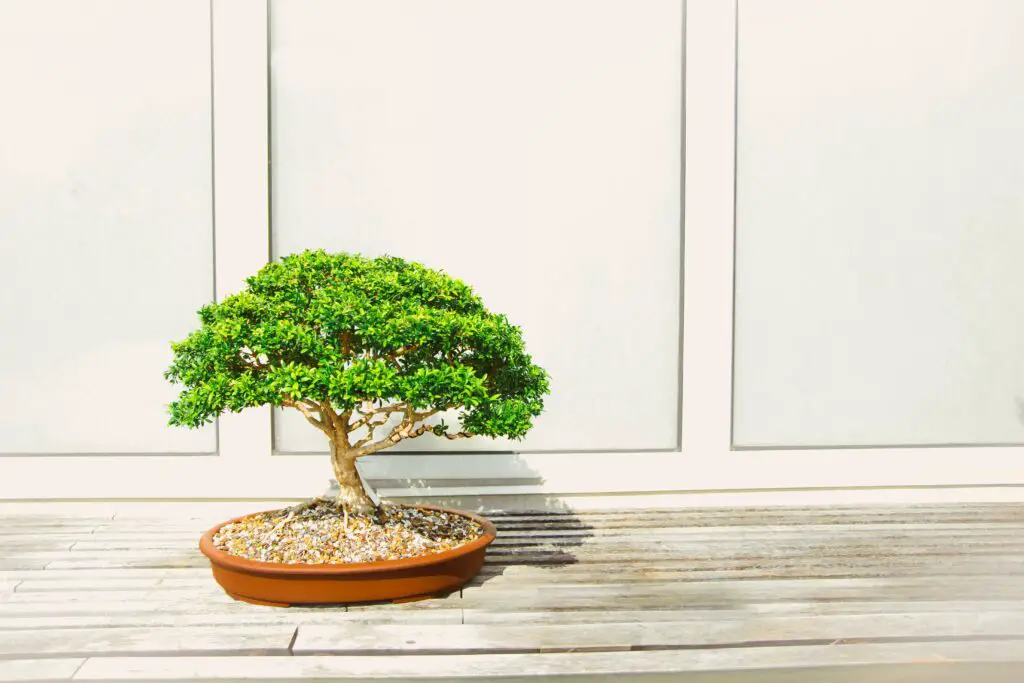 Japanese Weeding Sickle Is Best For Making You Garden Weed-Free
Weeding sickle or a hoe is a tool specifically designed for weeding, and Joshua Roth Japanese Weeding Sickle is one of the best on the market. Originating from Japan and made from high carbon steel, this hoe makes all weeding work a piece of cake. 
Using it is pretty simple – all you need to do is put it in the soil, under the roots, and pull it out. This hoe, however, is a small one (only 13 inches,) so I don't recommend it for long grass. It's very sharp and will be a great help even with the thicker roots. However, don't forget it does need sharpening once in a while.
Niwaki Shuro Brush Will Keep Your Garden Beautiful And Clean
Cleaning weeds is not the only way to enhance the beauty of your garden – it also must look as clean and polished as possible. Traditional Japanese Shuro brush can help you do so. Made from natural Chusan palm fibers bound together by a copper wire, the item itself is not only helpful but very nice to look at.
However, it's a tiny brush. Although you can use it on patios or in greenhouses, it's more helpful to keep the gardening worktop clean or even swipe potted plants, such as bonsai.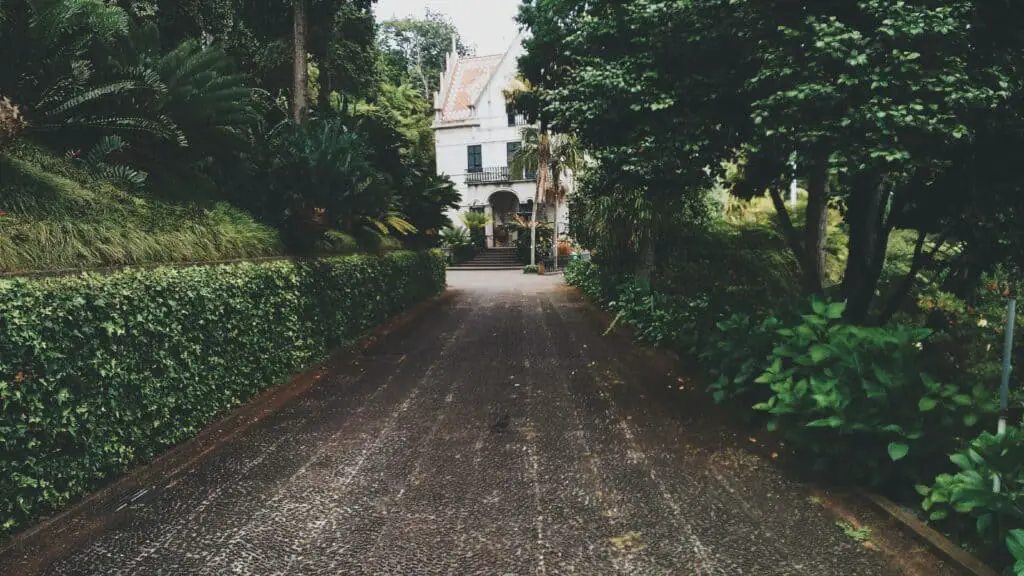 Use Pruning Hand Saw for Smooth Cutting
The Japanese saw doesn't cut when you push but when you pull, making the job a lot easier. If you're looking for a gardening saw that can cut smooth and fast at the same time, you'll find it in Ocatsune Japanese Pruning Hand Saw No.110. 
It is a bit smaller than the standard saw size, making it easier for you to cut between branches. Simultaneously, note that it has no problem cutting even thicker ones. On the other hand, the blade is solid, much stronger than in some other models I have used – it doesn't bend or break easily (unless you force the saw). 
Are You Ready to Give Some of These Tools a Go?
This article can be useful to both active gardeners and newbies who are only just begging to discover the gardening world. Each one of the presented Japanese garden tools, with Hori Hori as my ultimate favorite, will make the gardening process not only easier but even more enjoyable. Give some of them (or even all) a try, and you most certainly won't regret it.