If you love trying out some typical Japanese food, you have probably found yourself interested in trying ramen. You can try numerous kinds of ramen in Japanese cuisine, which often come with different sauces and toppings. Considering there's a lot of variety in recipes, many meat eaters often wonder, "Does ramen have beef?" This article will guide you through everything you need to know about the interesting relationship between ramen and beef.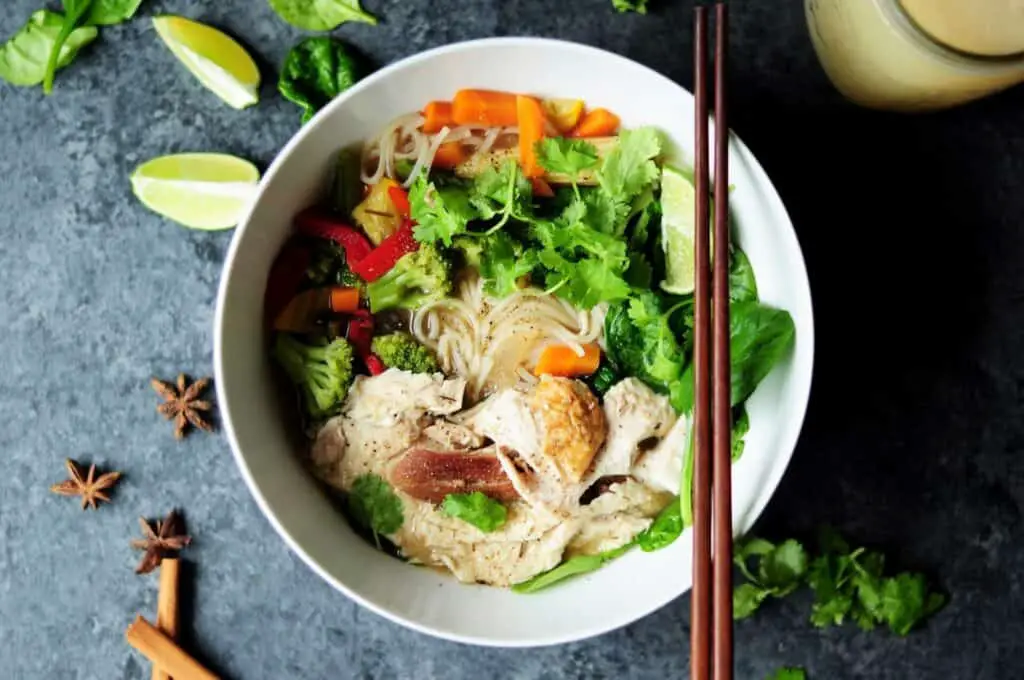 Ramen can have beef, but it depends on the recipe. Some ramen is made only with vegetables, and some include different types of meat. Beef is one of the most common types of meat included in traditional ramen recipes, and beef ramen is quite common in Japanese cuisine.
Ramen Can Include Beef as One of the Toppings
If you are familiar with Japanese cuisine, you have probably heard about ramen soup or perhaps tried it. Ramen can include various toppings such as chashu, dried seaweed, flavored egg, steamed fish cake, and numerous other ingredients.
Ramen meat is often a topping in ramen, and most Japanese chefs love including chashu beef, chicken, pork, or even duck into ramen. Beef is quite a common topping, and numerous types of ramen include beef meat.
What Kind of Beef Is Used for Ramen?
If you are interested in finding out more about including beef in ramen, you may wonder what kind of beef meat is best to use for this recipe. The optimal beef to use when preparing ramen is either a beef flank steak or sirloin steak.
The most important thing is for the meat to be tender so it can cook perfectly in the soup. It also offers a very flavourful taste. The best way to prepare these steaks is by cutting them into thin slices so they can cook evenly.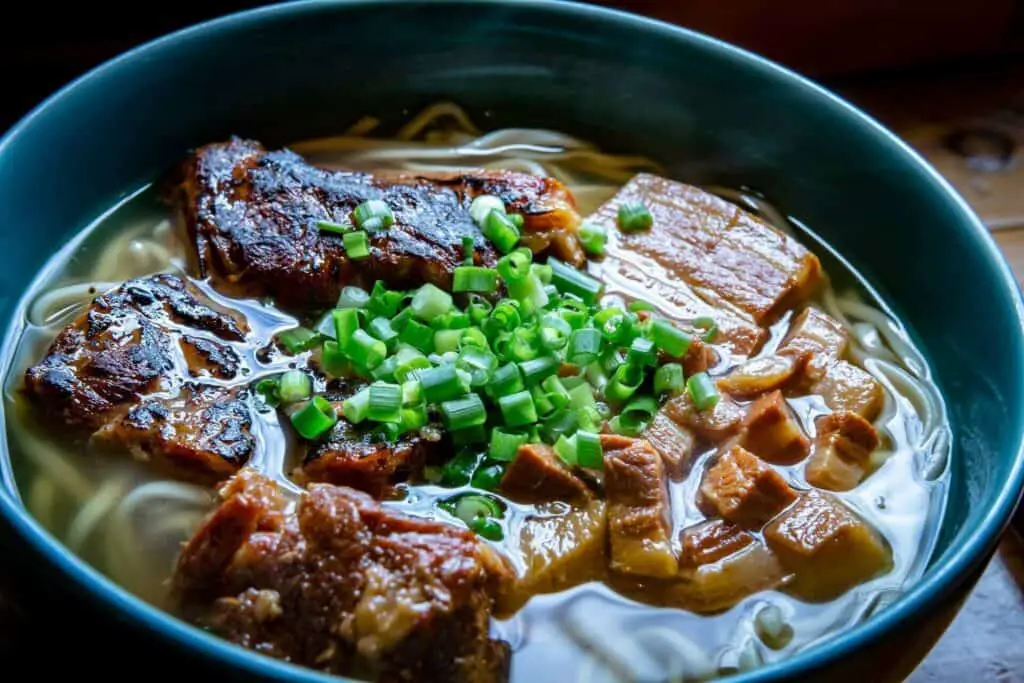 Traditional Beef Ramen Recipe Is Quite Simple and Easy
Preparing beef ramen is quite easy and can be easily done from the comfort of your home. You do not need any special equipment or skill to try cooking some traditional Japanese dishes, such as beef ramen. Preparation of the dish will take about fifteen minutes, while the cooking should last a little less than two hours. From the ingredients you should prepare:
600 g of diced beef,
2 tablespoons of brown sugar,
2 tablespoons of oyster sauce,
One small piece of sliced ginger,
¼ cup of miso paste,
¼ cup of soy sauce,
200g of shiitake mushrooms,
4 eggs,
270 g of ramen noodles.
The preparation is quite simple and doesn't require too much effort. The first step is to put the sauces, sugar, garlic, ginger, and beef stock into a saucepan and boil for half an hour until the beef is tender.
Once the meat is cooked, drain it, set it aside, and keep it covered with foil. In the remaining beef stock, put water, miso, remaining soy sauce, and mushrooms, and heat it at medium-low temperature. Cook eggs and noodles separately, and once everything is done, put it into a bowl and serve with sprinkles of sesame seeds.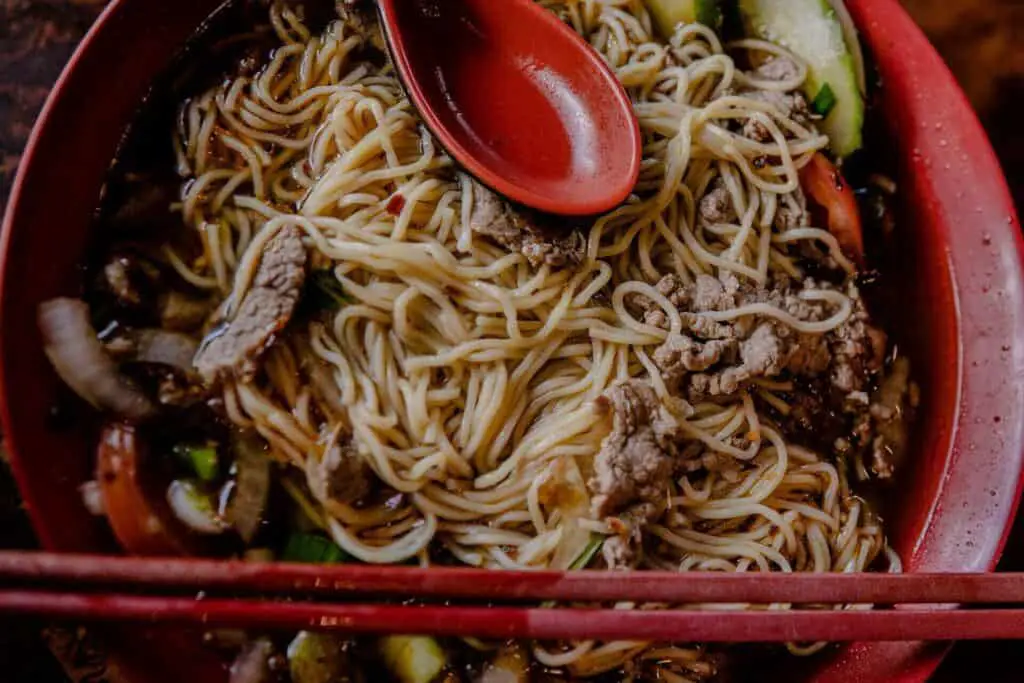 If You Are Not a Fan of Beef, You Can Include Some Other Meat
Perhaps you are not a big fan of beef and wish to try including some other type of meat in your ramen soup. There are dozens of different ingredients you can use for different types of ramen. In the table below, you can find some typical meat ramen, which you can add according to your own taste and preferences.
| | | | |
| --- | --- | --- | --- |
| Name | Type of meat | Base ingredients | Calories per bowl |
| Tonkotsu ramen | Pork or beef | Salt and soy | 600 calories |
| Shoyu ramen | Beef or fish slices | Soy sauce | 475 calories |
| Nagoya "Taiwan" ramen | Spicy ground meat | Miso | 388 calories |
You Can Use These Simple Tips to Make Your Beef Ramen Taste Better
Making beef at home is not a complicated process. However, there are always certain tips and tricks you can apply in order to make it taste better. If you are interested in elevating your entire dish and making it taste more delicious, there are a few changes you could make.
For example, you could use ramen noodles instead of regular egg noodles, as they are more appropriate for the traditional version of beef ramen. If you wish to get a spicier flavor, put a bit of chili oil or powder into the cooking mix. You can always mix and match different toppings to create a combination that best fits your taste.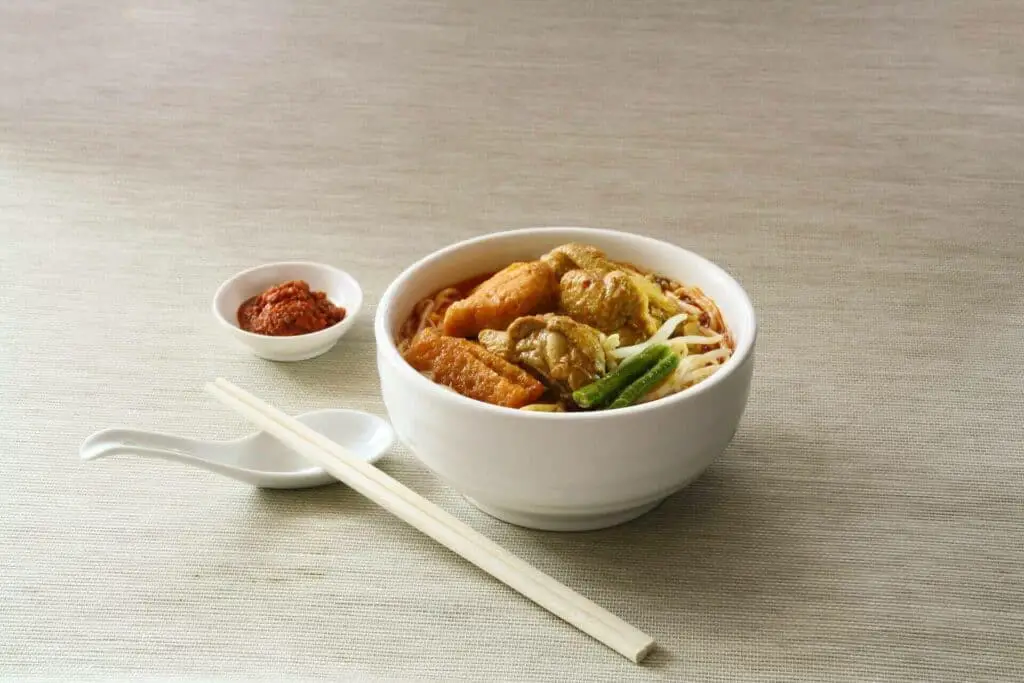 Is Instant Maruchan Beef Ramen Similar to Traditional One?
Unless you are a true fan of Japanese cuisine, you may come to think that the instant Maruchan beef ramen or any other instant beef ramen is similar to the traditional version. It absolutely isn't because it has completely different ingredients, and beef is included only as the powdered spice. You come to think that these powders don't include animal products, but they actually do.
Beef flavors usually include beef fat and powder that includes flavors of beef. When it comes to the taste of real ramen vs. instant, traditional beef ramen is way more flavorful. Needless to say, it is also healthier than the instant version.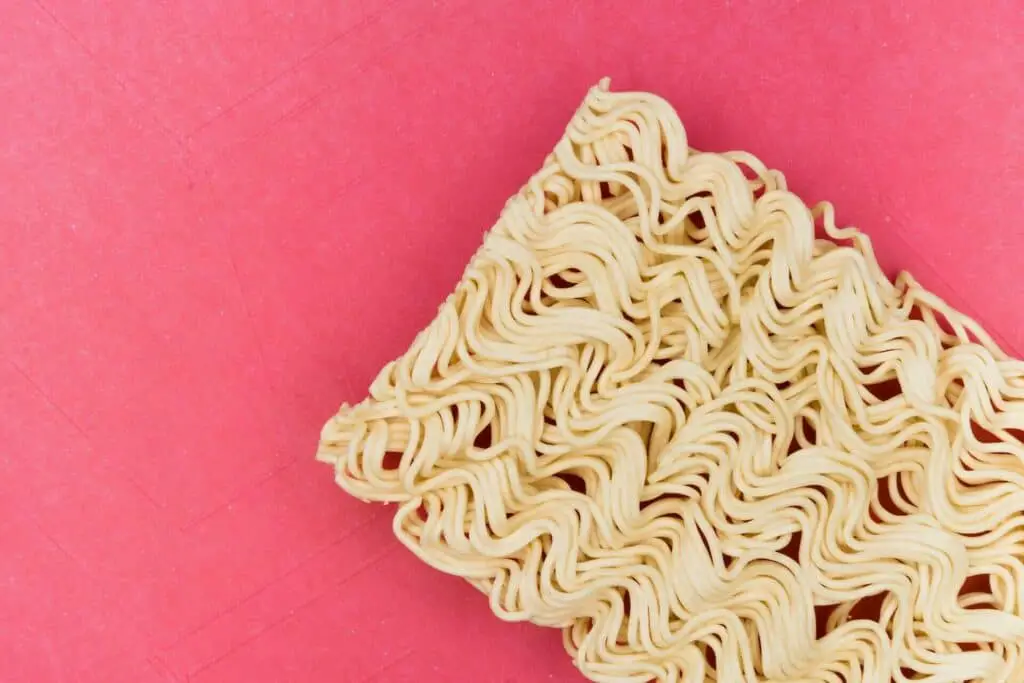 Now That You Found Out That Ramen Does Have Beef – You Must Find Out Whether You Like It
If this is your first time discovering that ramen can be made with beef, we kindly suggest you try it out. Beef ramen has a very specific but delicious taste, and most Japanese cuisine lovers adore this interesting combination.
You should consider trying this recipe out and perhaps making it yourself. If you love instant ramen with beef flavor, you must try out the traditional way of preparation. This dish will be a perfect option for an afternoon meal or a Japanese-themed dinner for your friends and family. Trust us; you will love it!