Whether you are eating out in downtown Tokyo or looking for a bite in the Big Apple, there is a great Japanese yakitori restaurant close by. The locations above are spread across Midtown, NoHo and the Theatre District boroughs. New York is full of excellent Japanese restaurant choices.
New York City has several top-notch restaurants. Yakitori Totto is highly rated for its specialty chicken bites grilled on a skewer. Torishin also satisfies the NYC yakitori craving and Nonono offers delicious small plates. Finally, the iconic Torien, features one of Tokyo's most famous yakitori chefs in a 17-seat bar-counter dining experience.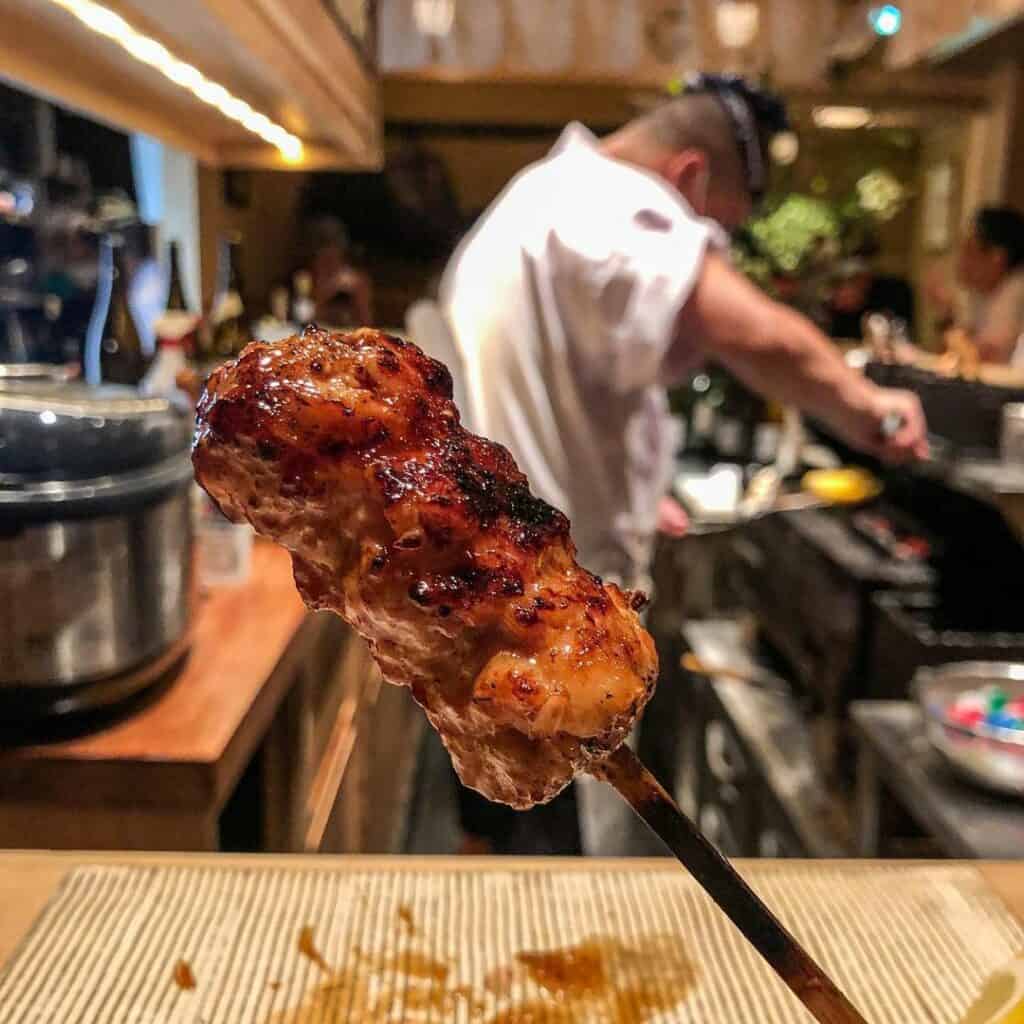 Let's do a deep dive into the top-five spots in NYC and explore the fine details of exquisite yakitori flavors.
Best Yakitori in New York City
Chicken skewered on bamboo sticks and grilled over low heat just doesn't explain the heavenly experience of excellent yakitori. What flavorings? How long is it on the grill? Marinated or not? What part of the chicken? Threaded compactly or loosely? White charcoal or black? The master Japanese yakitori chefs don't reveal their secrets — except to our taste buds!
Selecting your ideal dining experience requires the consideration of several key elements: 
How is the overall ambiance and lighting?
Is there a special chef's counter where the cooking action can be watched as part of the diners' enjoyment? 
Are the side dishes good? 
Are the drinks excellent? 
Is the price reflective of the experience and the quality?
In the sprawl of NYC, you'll also want to think about the eatery's location and proximity to transportation and after-dinner entertainment options.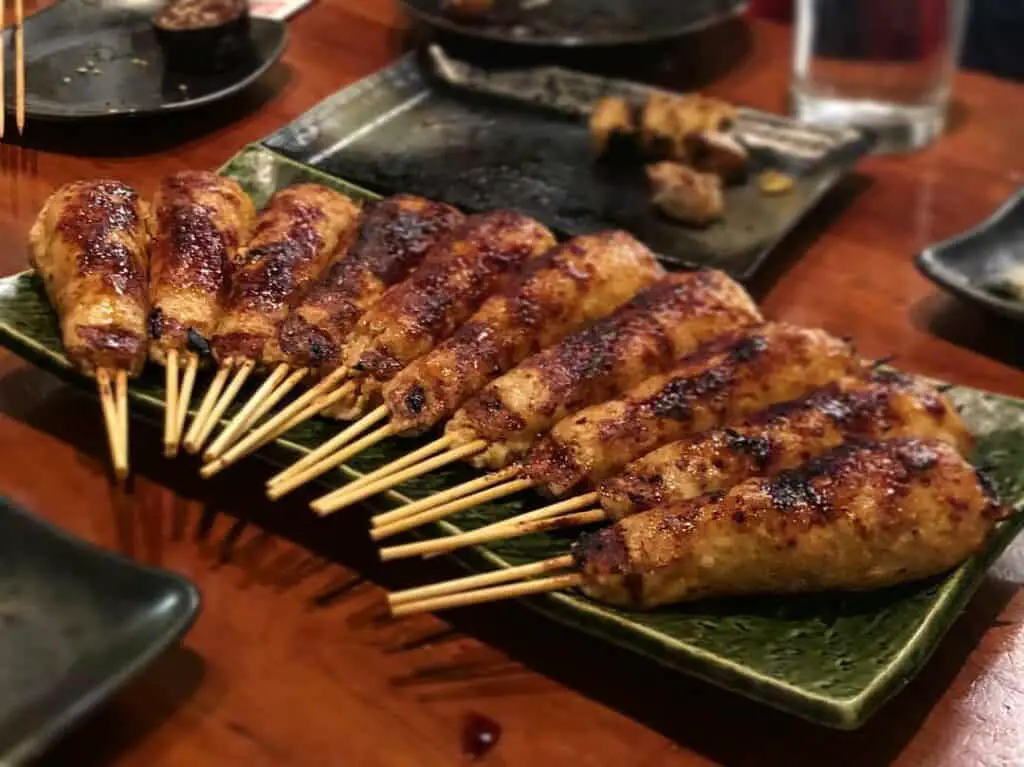 Here's are some highlights and reviews from the top-five New York City yakitori spots:
| | | | | |
| --- | --- | --- | --- | --- |
| Restaurant | Borough | Stars | Price | Features |
| Yakitori Totto | Midtown West | 4 | $$$ | Recommended by Anthony Bourdain, second-floor location |
| Torishin | Theatre District | 4 | $$$$ | Michelin-starred, master chef Atsushi Kono |
| Nonono | Midtown East | 4 | $$$ | Chef Daichi Tokuda, casual, same owner as famous Her Name Is Han |
| Torien | NoHo | 4 | $$$$ | World-famous chef Yoshiteru Ikegawa, 17-seat restaurant |
| Izakaya MEW | Midtown West | 4 | $$ | Sake bar, basement setting, well priced |
With pandemic confusion ongoing, it's best to call ahead for a reservation…..and good luck getting in at Torien if you don't plan well ahead! Ask about the city's vaccination and social distancing requirements when you call, so you and your mates will be ready to enjoy a hassle-free evening of food and fun!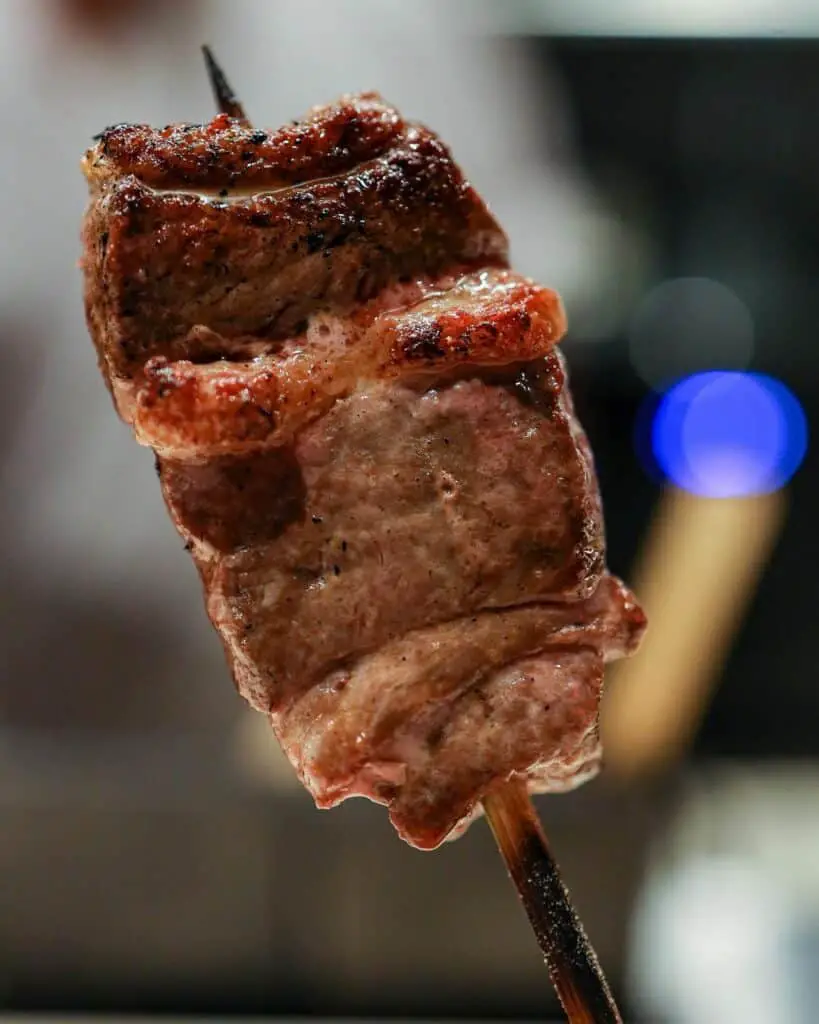 The Origins of Yakitori
How good is the best? How does NYC compare to Tokyo? Exploring the depths of the cult-like devotion to yakitori requires a quick peek on the other side of the globe.
In the US, we don't refer to yakitori as BBQ, but that is the essential cooking element. In Tokyo, grilled chicken is one of the oldest — and most common — cooked foods. Known as "the common people's food," grilling meat and vegetables on skewers dates back to the Heian period of 1,200 years ago.
Japanese sake bars and yakitori grew up hand-in-hand. Being relatively simple to prepare (but not simple to execute in a succulent, flavorful and crisp-moist combination!), yakitori was a natural companion to sake or beer.
To get the best, you want to find a "Yakitoriya," where the restaurant is dedicated to precise and uniform methods of preparing excellent yakitori. Yakitori has a wide variety of flavors, not only because of seasonings and grilling techniques but also because of the parts of the chicken used on each skewer of meat.
Even vegetarians can find a delicious meal at a yakitori restaurant, as side dishes generally offer grilled vegetables.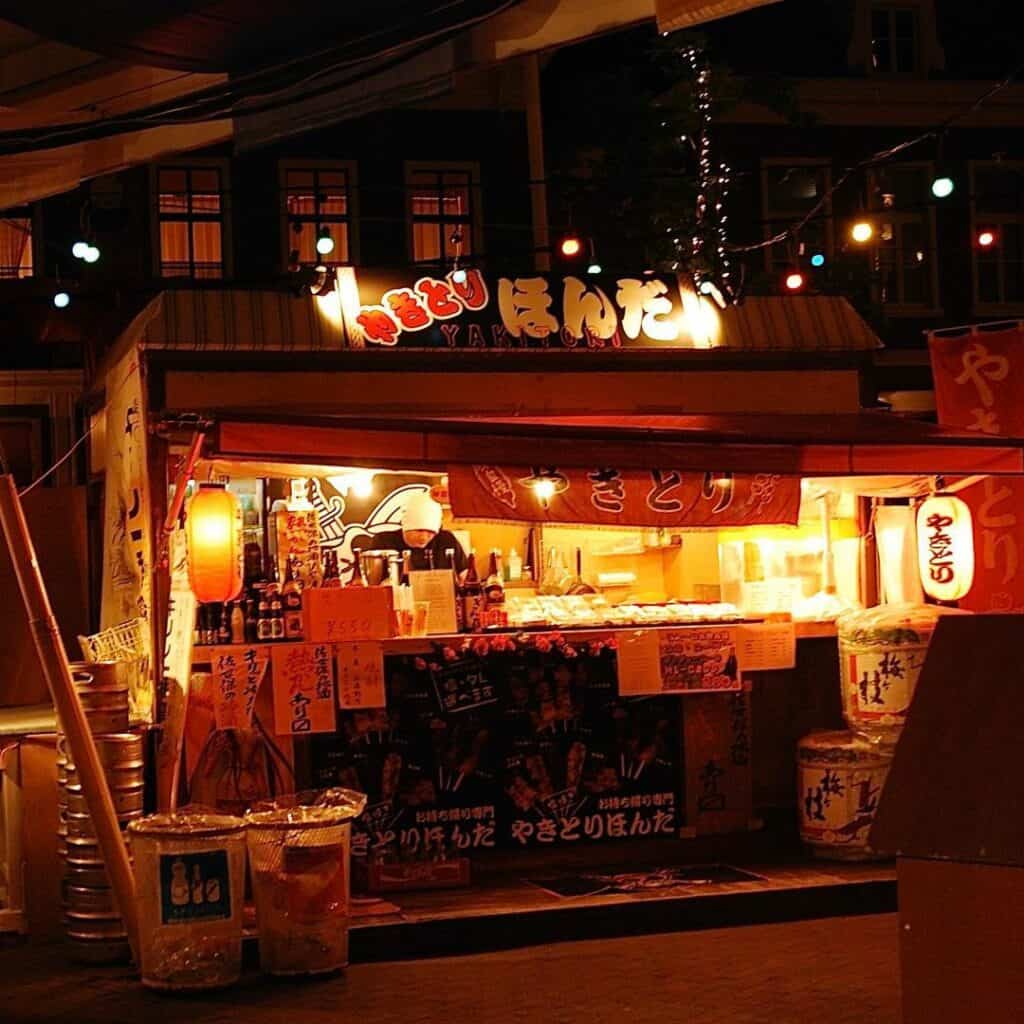 When in Tokyo, be sure to check out the following renowned yakitori establishments:
Ginza Torishige, 80-years young with two floors, each with its own grilling station
Bird Land Ginza, Michelin-starred with specially raised, tender chicken
Toritama, intimate jazz-themed setting with a 30-odd assortment of tasty chicken skewers
Ranjatai, Michelin-starred, high-quality Hinai jidori chicken in a traditional setting
Yakitori for all Occasions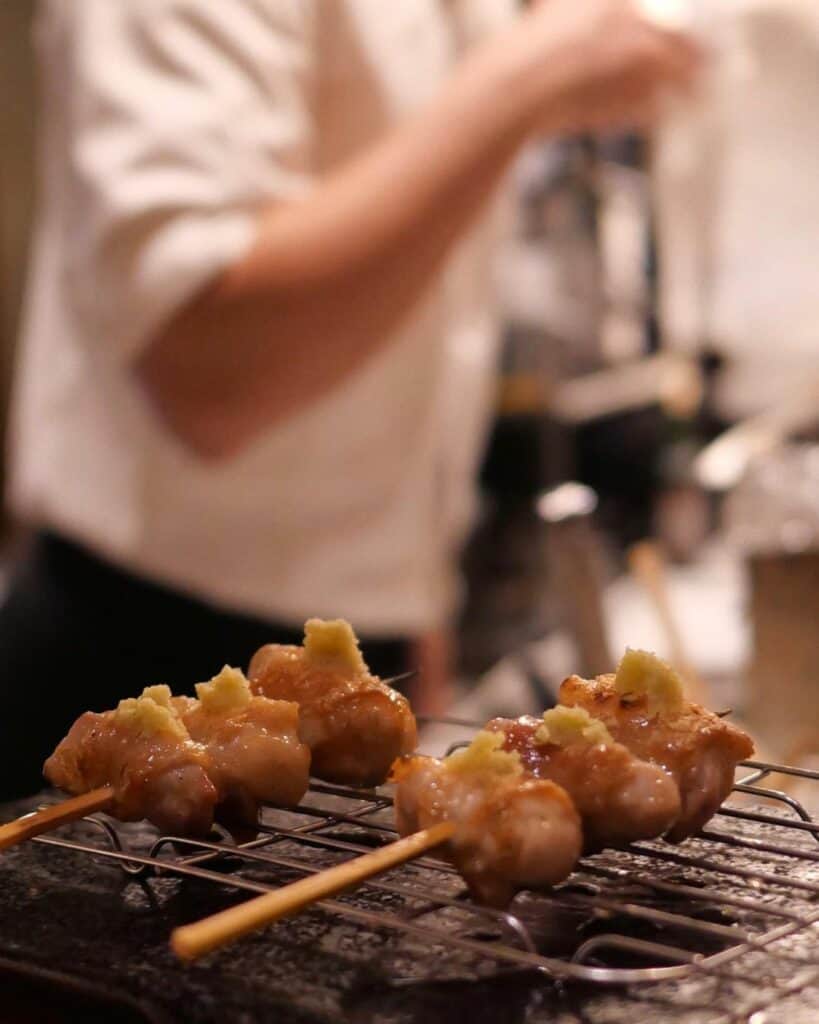 It's certain that, whether you are looking for the best place to experience authentic Japanese yakitori in New York City or other cosmopolitan cities around the world, there are excellent dining establishments close. Yakitori, with the companion of sake or beer, is a delightful, social experience, particularly when the atmosphere of Asian culture pervades the restaurant.
Saltiness, sweet and tangy flavorings, tender meat, charcoal smoke and a good friend or two….an evening enjoying the delicacy of Japan's famous yakitori is a New York City experience. Find your favorite place, where the central grill is in view and a master chef fills the air with the mouth-watering aroma of sizzling yakitori.