Japanese cuisine lovers know all there is about famous Japanese dishes such as sashimi and sushi. However, not many people are familiar with a sashimi salad dish. What is sashimi salad, and how is it made?
Sashimi salad is a type of salad with raw meat, vegetables, and dressing as ingredients. The exact ingredients should be chosen based on personal taste – note that variations are endless. However, keep in mind that the fish used in this salad must be prime-quality and completely safe to consume raw.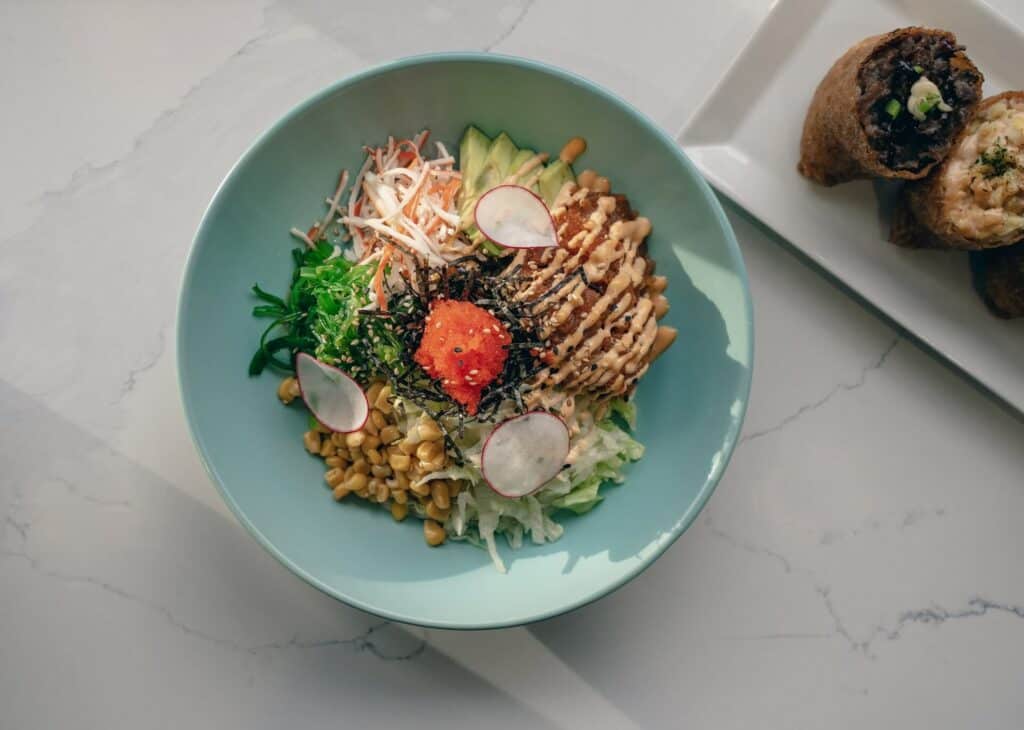 If you want to know more about these salad ingredients and learn how to make one yourself, check the article below.
Sashimi Salad Is a Salad With Sashimi as the Main Ingredient
Sashimi is a traditional Japanese delicacy made from high-quality raw fish. Therefore, sashimi salad is a salad made with sashimi, salad vegetables, and chosen dressing. Aside from the delicious sashimi taste, combining vegetables and raw fish brings numerous health benefits – as long as the fish is treated right.
Since the main ingredient is uncooked fish, this salad can't be left at room temperature for more than two hours. Note that it can't either be stored in the refrigerator for long. If you don't eat the whole salad at once, you should consume it in two days.
What Is Sashimi-Grade Fish?
Sashimi or sushi-grade is a term that refers to high-quality raw wish that is treated with exceptional care so that it can be consumed in a raw state. Generally, eating raw fish brings the danger of parasites and bacteria; this label should point out that consuming the fish doesn't bring this risk.
When preparing or buying a sashimi salad, you must be positive that the fish is sashimi grade. If not, the meal that would otherwise bring plenty of health benefits can become a health hazard.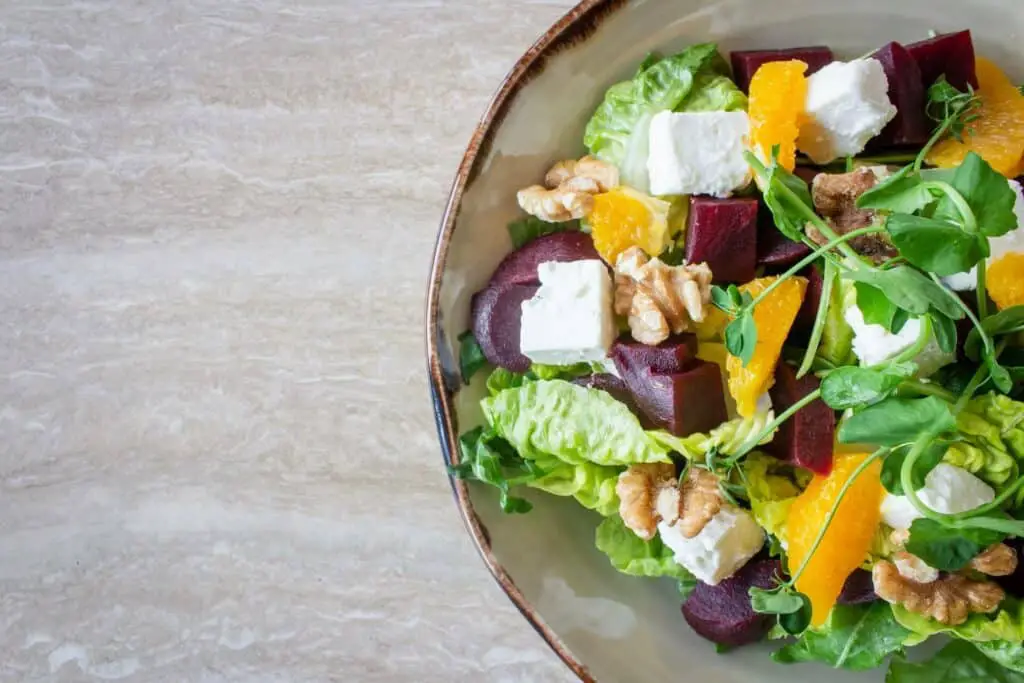 What Type of Fish Can Be a Part of Sashimi Salad?
Japanese cuisine knows over thirty species of fish and other seafood that can be a part of sashimi dishes and, therefore, sashimi salad. They differ in color, shape, taste, and texture.
Yellowfin tuna sashimi, for example, has a dark pink color, firm texture, and mild flavor, while scallops are white, deliciously sweet, and creamy. Yellowtail or Hamachi fish, on the other hand, also has a sweet but a lot softer taste. Which fish type you should choose for the sashimi salad depends on your personal preference.
Take a look at the table below to see some of the most popular types of sashimi in Japan:
| | | |
| --- | --- | --- |
| Type | Japanese name | Color |
| Bonito (Skipjack) tuna | Katsuo | Pink |
| Salmon | Sake | Orange |
| Bluefin tuna | Maguro | Pink |
| Yellowfin & Bigeye tuna | Aki | Pink |
| Scallops | Hotate | White |
| Sweet shrimp / Prawns | Ebi | Orange |
| Squid | Ika | White |
| Horse Mackerel | Aji | Silver-white |
| Yellowtail | Hamachi / Kanpachi | Pinkish-white |
Which Vegetable Goes Best With Sashimi?
You can combine whichever vegetables you like with sashimi – there are no rules. Here are some of the most common choices:
Baby spinach,
Avocado,
Cabbage,
Lettuce,
Tomatoes,
Cucumbers,
Asparagus,
Carrots,
Arugula,
Steamed broccoli.
Which Dressing Should You Use for Sashimi Salad?
Although you can use whichever dressing you like when making this salad, consider Japanese-style dressing (wafu) if you want to achieve the traditional flavor of Japanese cuisine. Wafu is made from ingredients typical for Japanese cooking, such as soy sauce, wasabi, and miso, in combination with proper seasoning.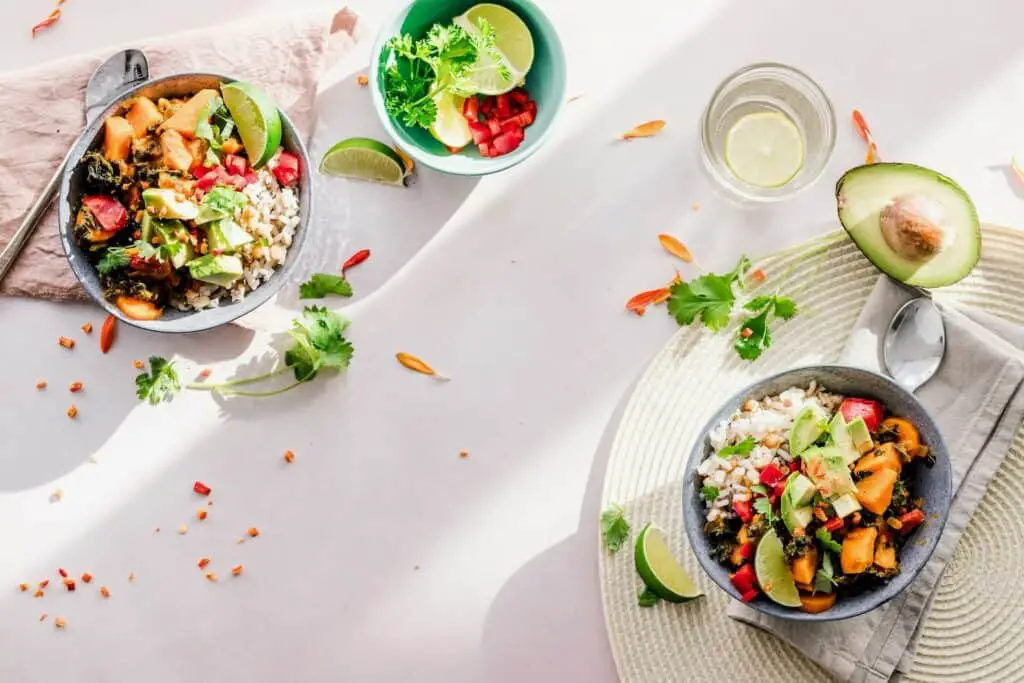 Best Sashimi Salad Recipe
This salad can easily be made at home – all you need is the right ingredients. Take a look at the sashimi salad recipe I always go with.
For a homemade wafu dressing, you'll need:
Lemon juice – ½ tsp,
Garlic paste – ½ tsp,
Olive oil – ½ tbsp,
White sesame seeds, toasted – ½ tbsp,
Toasted sesame oil – ½ tbsp
White paper – 1 pinch,
Sugar – 1 tsp,
Mirin – 1 tbsp,
Soy sauce – 1 tbsp.
Mix soy sauce, sugar, and mirin, and heat them together. Remove the saucepan from the heat after the mixture boils for 30 seconds. Let it cool, and then pour it into a bowl. Add other dressing ingredients, stir, and place in the fridge.
For the salad ingredients, you can get
Sliced sashimi-grade fish – 200 g,
Lettuce leaves – 100-150 g,
Baby leaf spinach – 30 g,
Mini tomatoes, halved – 100 g,
Medium avocado – cubed.
Wash and cut vegetables of your choosing, mix and place in a bowl. Place sashimi on top of the vegetables, and drizzle everything with sauce. That is it – your sashimi salad is done and ready to serve. Enjoy!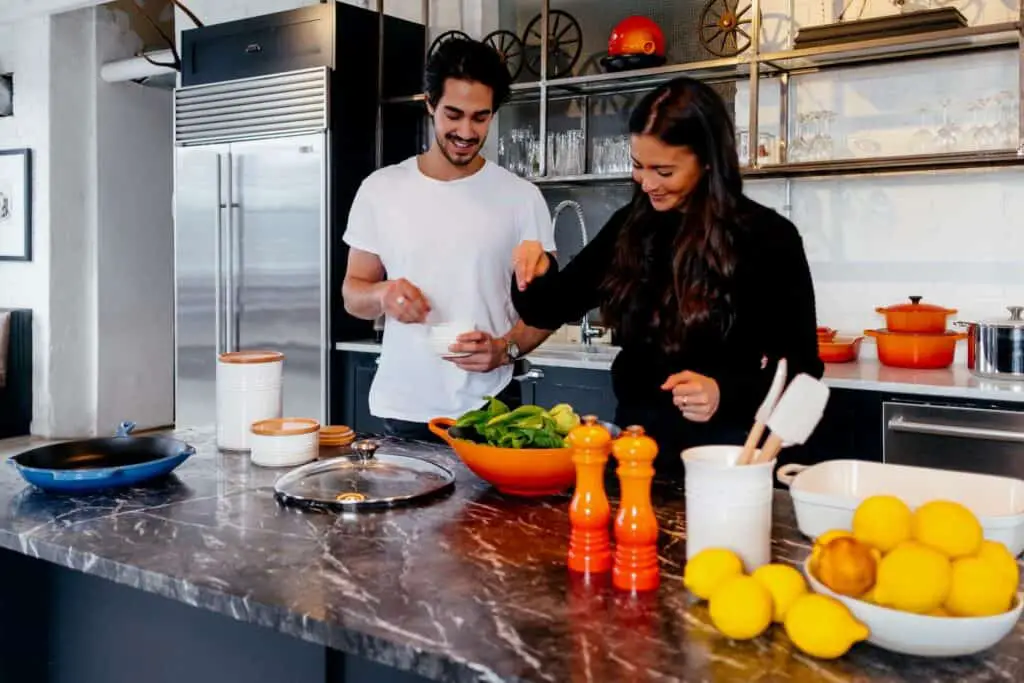 Enjoy This Healthy, Tasty, and Light Meal as Often as You Can
Not only is sashimi salad tasteful and easy to make, but it can also bring you significant health benefits. Therefore, there is no reason to wait to try it. Visit some of the most reputable Japanese restaurants in your neighborhood, or buy sashimi and use our recipe to prepare delicious sashimi salad yourself. Either way, once you try it, it will most certainly become one of your favorite Japanese dishes.