If you have ever watched some Japanese anime, the chances that you spotted some interesting-looking ramen soups on your TV are pretty high. These small white cakes with pink swirls catch everyone's attention, but they also make you wonder, "What is fish cake ramen?" If you are also interested in finding out more about this unique and delicious dish, keep reading.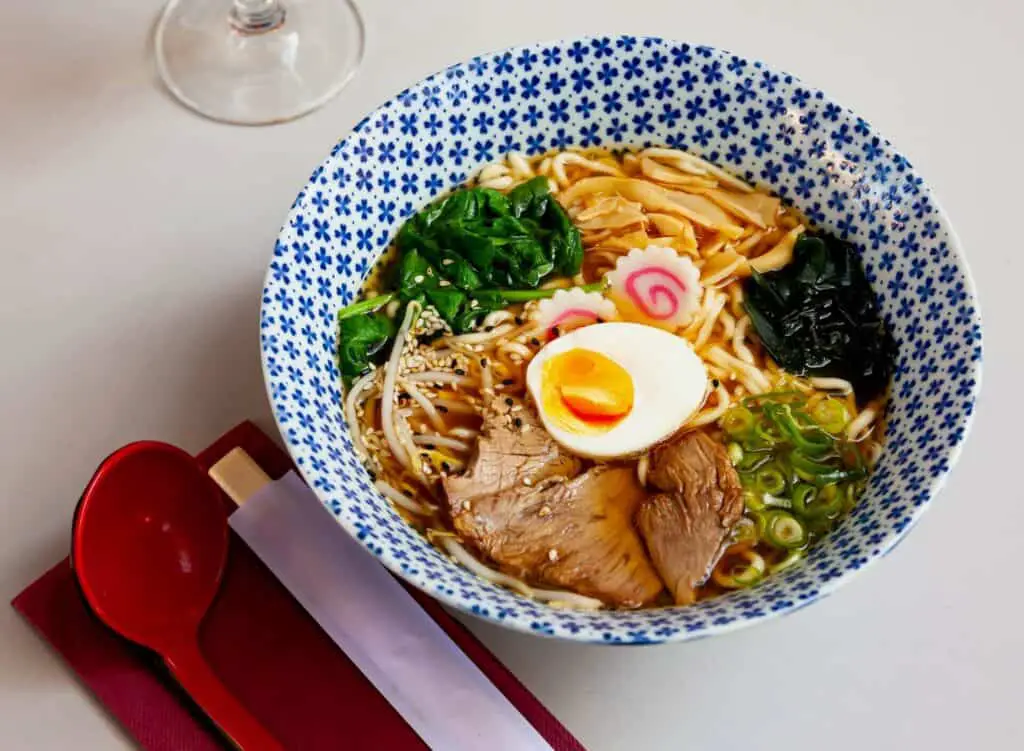 Fish cake ramen is a quite popular combination of fish cake and ramen soup. Fish cakes are a common ramen topping adored by most Japanese people, and the most famous of them is narutomaki. There are different types of fish cakes, and they can be included in lots of dishes besides ramen. However, ramen soup and narutomaki are the most famous combination.
What Is Fish Cake Ramen
In Japanese cuisine, ramen is one of the most popular dishes and is famous for having a variety of different flavors and toppings. One of the most famous toppings for ramen soup in the culinary scene of Japan is narutomaki – also known as the steamed cake of fish paste.
This little cake has a unique and interesting look, and the chances that you have already spotted it at least once in your life are pretty high. Many ramen lovers like including narutomaki as an additional topping on their dish, as it is a very tasty treat and looks quite interesting.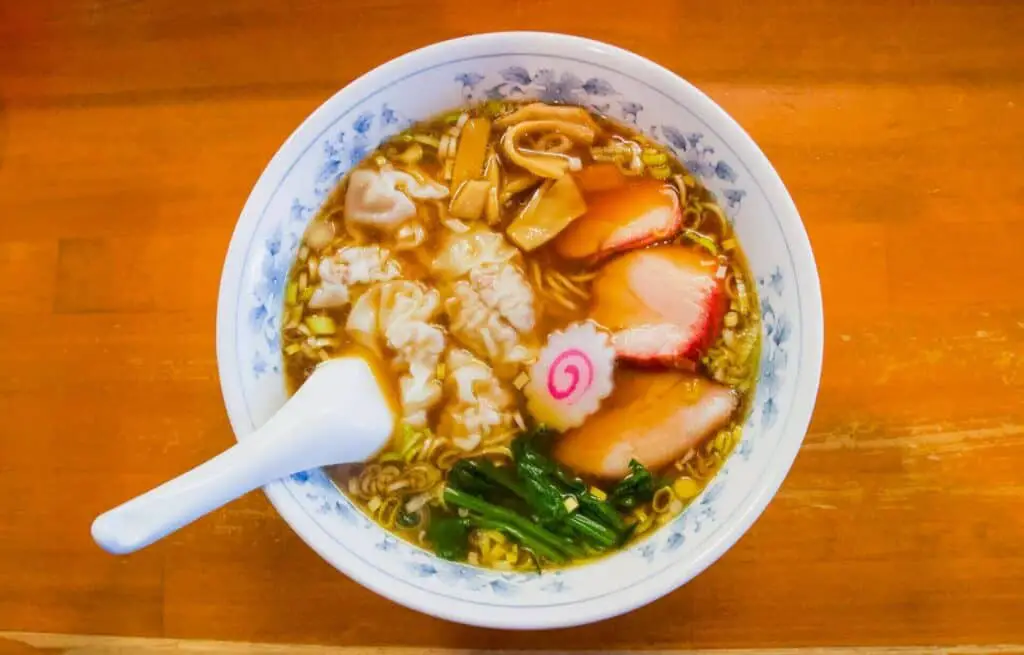 Here's Everything You May Want to Know About Fish Cake
Narutomaki is a very famous type of surimi – minced fish paste. This cake is known for its small white shape and pretty pink swirl in the center. Many people find it quite similar to kamaboko – a type of cured surimi common in Japanese cuisine. These small fish cakes are not so important because of their taste but because of their looks which are quite funky and unique.
What Is the History of Narutomaki?
Fish pastes have quite a long history in Japanese cuisine, and they existed all the way back in the Heian Period (from the 8th to 12th century). During ancient times fish paste was usually molded around a stick of bamboo and cooked over fire. The narutomaki version of fish paste was probably invented during a later period, in the 17th century, as one of many different types of kamaboko. These fish cakes got the name "Narutomaki " in recent history, after the anime "Naruto" since this food is this plucky young ninja's favorite type of ramen.
How Are These Little Fish Cakes Made?
The art of making narutomaki fish cakes is slowly decreasing in popularity. Since narutomaki is a type of surimi, it means washing pieces made of non-oily fish. Once the pieces are washed, the rinsed fish is minced and blended with sugar. This process helps to preserve the fish in its original state. Besides surimi, other ingredients needed for making narutomaki are egg white, mirin, and pink food coloring.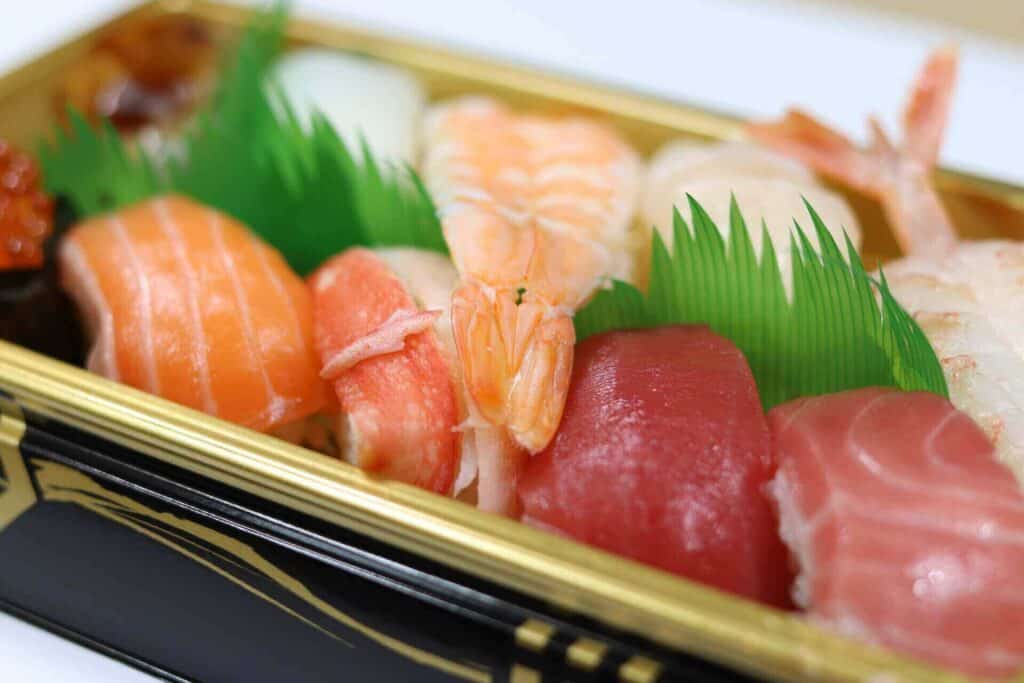 There Are Numerous Types of Fish Cakes in Japanese Cuisine
Even though you might think at first that narutomaki is the only type of fish cake in Japan, that is not quite true. Narutomaki is the most popular fish cake and is most commonly used as a ramen topping. However, there are plenty of other fish cakes in traditional Japanese cuisine, which you can see in the table below.
| | | |
| --- | --- | --- |
| Type of fish cake: | Cooking method: | Combined with: |
| Hanpen | Boiled | Different broths |
| Gansu | Deep fried | Deep fried dishes (tempura) |
| Sasa Kamaboko | Grilled | Salads and casseroles |
| Datemaki | Grilled | Omelets and salads |
| Ita Kamaboko | Steamed | Topping for soup, ramen or udon |
| Fish sausage | Steamed | Vegetables |
The Narutomaki Fish Cakes Are Most Commonly Used as a Topping for Ramen
Narutomaki is widely popular, especially in western takes on Japanese cuisine. There are numerous ways you can combine it in dishes from Japan, but it is mostly known for being a ramen soup topping.
To be more precise, narutomaki is the most common topping on Tokyo-style ramen soup. Besides being a ramen topping, it can also be included in some other dishes. If you wish to try out some different combinations, consider including it in:
Traditional Japanese miso soup – narutomaki pairs well with Japanese miso soup and the miso paste. Since narutomaki doesn't have a strong taste, it also pairs well with rich miso.
Chicken noodle soup – noodle soups are good in all kinds of variations, but especially when combined with cute fish cakes. Not only will it be tastier but also look more interesting.
Ramen stir fry – since this type of ramen is most affordable and quick to prepare, you might want to try including fish cakes into it. It will taste different from the usual ramen but will still be delicious.
Dry Japanese dishes – the fish can be included in lots of dishes, not just soup bases. You can add them to sushi rolls, different types of meat, and whatever kind of Japanese dishes you like preparing.
Now That You Know Everything About Fish Cake Ramen, You Might Be Wondering Where You Can Get It?
Since you are probably eager to try these unique fish cakes, you might be interested in finding out more about where to purchase them. Narutomaki is not the most available ramen topping you can find, but it is possible to order it from various online shops.
Even though the traditional, handmade version is much better than the one you can find in supermarkets, they are worth trying out in your favorite type of ramen soups. You may even try making this special dish yourself if you are brave enough. Either way, I am a hundred percent sure that you will have fun trying this dish out.