Have the right start when making the perfect sushi at home. Although it could seem like a completely unnecessary step, know that omitting it is precisely what you're doing wrong. So, start finding the best sushi rice in Walmart because there you'll find a wide range of this foodstuff, from more affordable to high-premium ones.
The best sushi rice in Walmart is Nishiki medium-grain rice from a California brand. It's one of the top-rated brands in producing this kind of rice. Also, check other high-quality brands in Walmart – RiceSelect, Sushi Chef, and Kaneyama.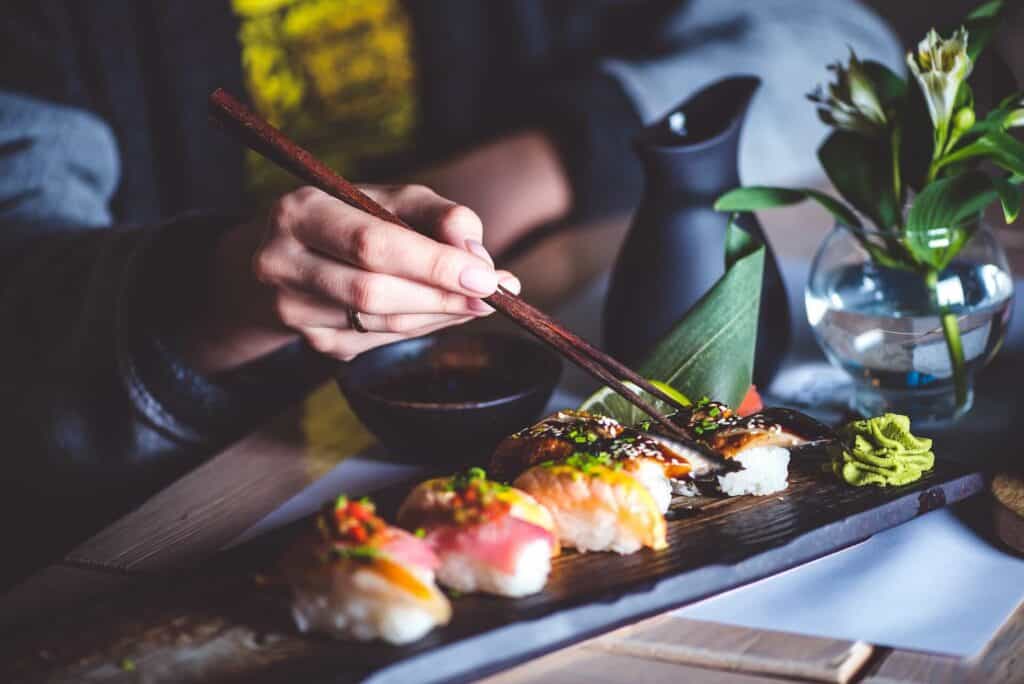 Explore your possibilities and use only the greatest fundamental ingredient when making sushi. I've tried some brands, so let's check them.
Is Japanese Rice the Only One You Can Use to Make Good Sushi?
Although you practically can use regular plain rice (jasmine, basmati, and glutinous rice) for your sushi, know that you probably won't be satisfied with the result. It's because, for sushi, medium-grain rice is the best choice.
Becoming an expert will take you some time if you're new at this. For example, there are different sizes and qualities of rice on the market, and they are used for different dishes. For example, long-grain basmati rice is usually used with curry dishes.
On the other hand, the right rice for sushi is a Japanese one. It has features like short grain and stickiness that essentially hold all the ingredients together. And because of these features, it makes it a very easy ingredient to use for making different shapes.
Find the Best Sushi Rice in Walmart
Although some chefs often use medium-grain rice for sushi, know that long-grain one is never used. However, the short size is always the greatest option. When you know where to look for this foodstuff, you'll see that the whole process will become much easier. One of the most reliable markets is definitely Walmart. Not only do they have a wide range of the best quality rice, but you can also find a wide range, from affordable to exclusive products. So, let's check which ones you can find in Walmart and at what price.
| | |
| --- | --- |
| Brand | Price |
| Nishiki, 32 oz | $2.98 |
| Seeds of change, 8.5 oz | $2.48 |
| RiceSelect, 32 oz | $6.16 |
| Sushi Chef,  20 oz (six-packs) | $16.89 |
| Kaneyama, 1lb | $2.92 |
Prepare Nishiki Premium in Just a Few Minutes and Complement Your Favorite Dish
Nishiki is one of the most rated brands for its quality of rice. And it shouldn't surprise you because known for clean taste and tenderness, their rice makes the best option for your home sushi. This rice is grown in California and will provide you with stickiness and fluffiness when appropriately cooked. And this is one of the most important features rice should have when making sushi, besides being medium-grain sized.
In Walmart, Nishiki premium rice is one of their best sellers and the most rated product of this king. You could guess why that is. So, if you're looking for non-sodium, fat, or cholesterol, know that this is the brand for you. And here are the product's details:
Get the Two-Pack of High-Quality Nishiki Sushi Rice
If you're looking for bigger packaging, don't worry. Walmart has it all. Get the 2lbs bag of Nishiki white gold at $27.99. It's an amazing product if you've already tried it and you want to have an extra in your kitchen. Or if you're making sushi for a larger number of people.
Try Rice Select and Their Short Grain Rice
Their organic rice production is well known on the market. This brand is using the finest ingredients to make the best quality rice. All those features make this rice perfectly suited to sushi, but not only. The special texture, taste, and quality will make each dish innovative. With the 23 oz Rice Select package in Walmart, you'll be able to prepare one of the tastiest sushi at home.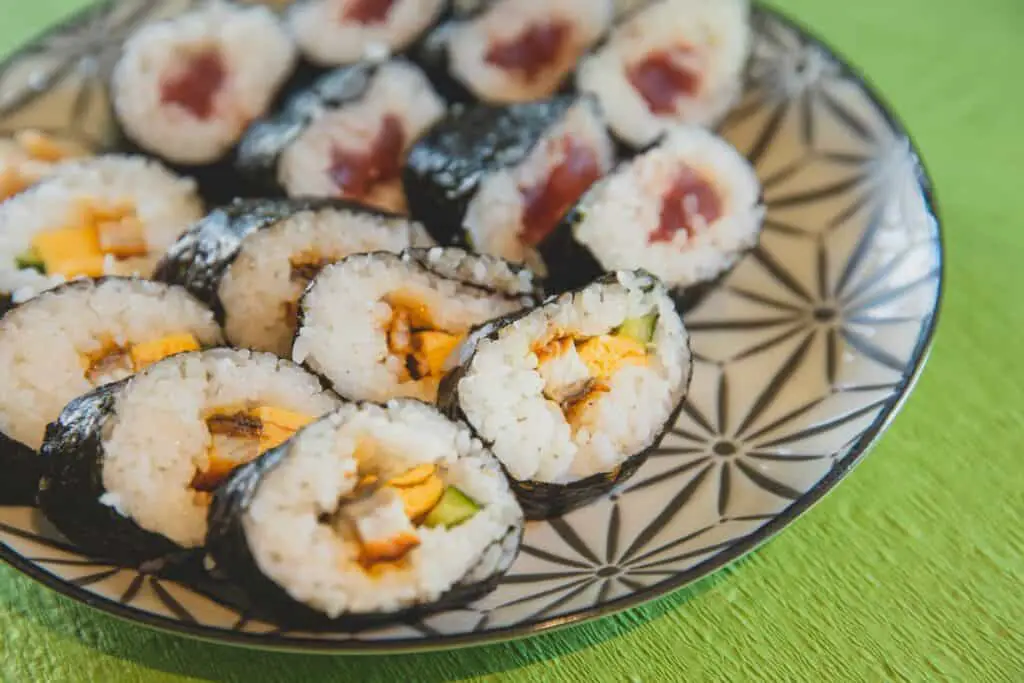 Sushi Chef Is Perfect for Japanese Receipts
If you're more interested in premium variants of medium grain rice, then you should definitely check out the Sushi Chef rice brand. This philosophy is to make the best rice for sushi. That's why their grains are developed with improved methods. And as a result, you'll get that moist, tender, and clingy out of rice that ensures your sushi holds its shape. The key is in the longer maturing process of the rice. However, the price is a bit higher on the market, but it's because of its difficult growth.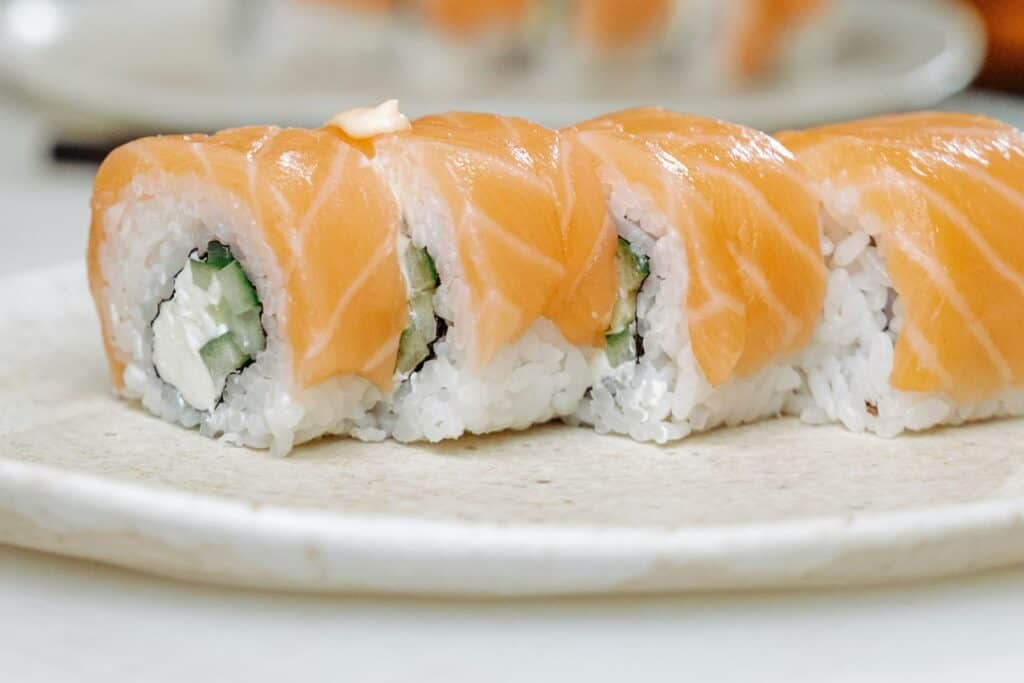 Kaneyama – The Perfect Consistency for the Perfect Rolls
The Kaneyama USA brand started with producing East Asian food that the US had never seen before. In fact, that was their vision, and they made it. Their fresh ingredients and food, like Kaneyama sushi rice you can find in Walmart, will be a game-changer when preparing sushi at home.
Because of its great consistency, it's perfect for beginners. It will give you the needed stickiness that will gold sushi roll ingredients altogether. You might even feel like a professional sushi maker.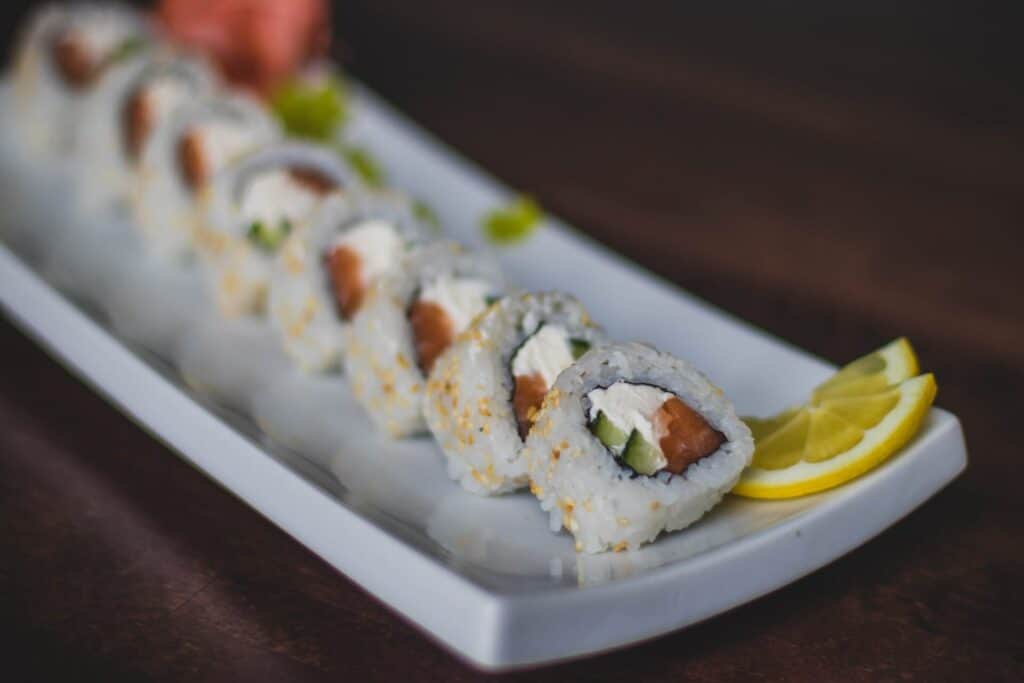 Make the Best Sushi With the Right Rice
Luckily, nowadays, there are many brands that produce high-quality rice. However, you need to pick one brand, right. In my opinion, Nishiki is a perfect choice for both beginners and experienced sushi makers. So, begin with preparations and have the most pleasant sushi dinner.