Believe it or not, finding high-quality beef to prepare some delicious dish at home was more difficult than I could possibly imagine. Before I actually decided to shop for one, I've read tons of different reviews to find what others would recommend. Snake River Farms steaks distinguished itself as a product worth a try, and here is my experience with it.
Snake River Farms steaks are produced in Eastern Idaho at the banks of Snake River. These farms are so famous because they first bred beef that comes from a specific Japanese Wagyu and crossbred it with traditional cattle in 1968. This kind of beef gives one of the most high-quality and intense-tasting meat and is one of the most expensive meats all across the world.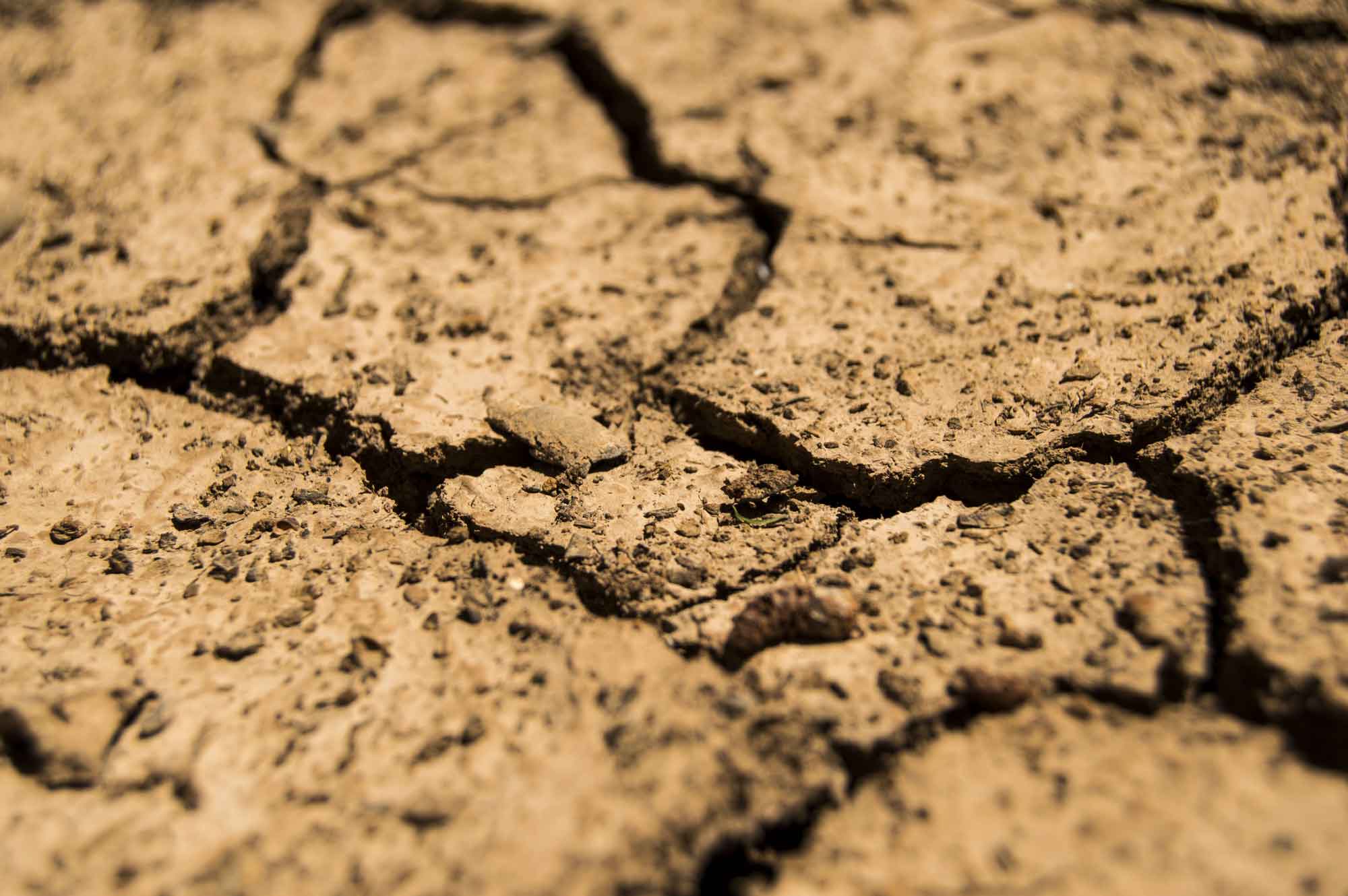 Get 15% OFF
Snake River Farms is the premier producer of American Wagyu steaks and roasts. Snake River Farms beef features a buttery texture, complex flavors, subtle sweetness and a lingering finish. Choose from a broad range of American Wagyu (Kobe-style) steak and Wagyu roasts available to purchase online.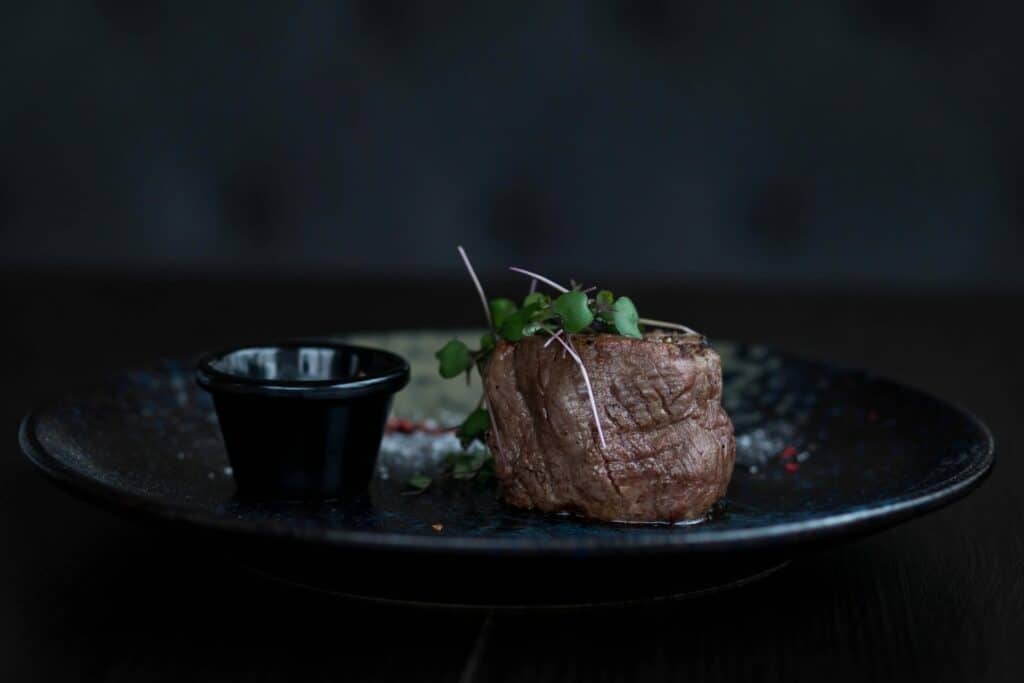 What Should You Know About the Snake River Farms Before You Decide to Try Their Products?
The reason why I started this search was influenced by too many reasons. The first one was because I found myself really disgusted once I saw how the meat we buy at the local grocery shops is produced. In the majority of cases, the conditions in which the cattle are bred are simply unacceptable, no matter how much you like to eat the meat.
And I'll be completely honest – I am a huge carnivore. Although I tried to become a vegetarian (at least,) it simply didn't work for me. I was dreaming of delicious hamburgers, well-done steaks, and barbecue parties with my friends I was avoiding at that time.
So, I thought of an acceptable solution. I'd simply find an American producer whose farm I could actually visit and assure myself that the producing principles are based on humane treatment of the cattle and sustainability. That's how I came up with Snake River Farms, whose products are served in top-rated restaurants all across the country and whose products are worth trying. But, before I move on to this topic, let me first present you with the results of my research that made me feel good about being a carnivore. 
Snake River Farms Strive for Sinergy of Healthy Lands and Cattle Where the Cowboys Legacy Still Lives
Can you imagine there still exists a place where the cattle are walking freely, grazing the grass and being treated like in the past? This almost idyllic picture is still actual at Snake River Farms, where cowboys do everything in their power to treat cattle humanely.
Snake River Farms is situated at the foothills of the Cascade Mountains and spread on 80,000 acres of land. The whole land is at cattle's disposal, and what's even more important, the owners do everything to keep this land free from any pollution, giving their best to minimize the carbon footprint and water use.
Another reason why this place delivers top-quality products? They really take care of genetics (without using GMO products) by tracking bulls and cows that give the best marbling.
How Is American Wagyu Beef Produced at Snake River Farms?
The meat production method is also very traditional and implies that each piece will be wet-aged for at least three weeks and marinated in its own juices. After the three-week process is finished, the meat will be hand-cut by a butcher and frozen for all future shipments.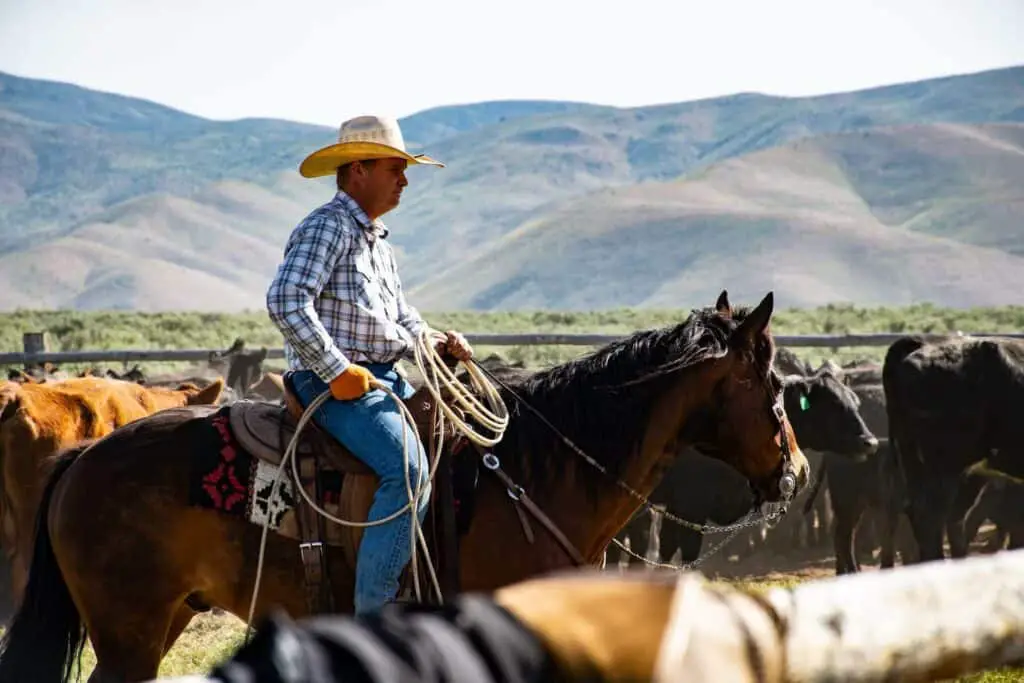 Snake River Farms Are First Producers of American Wagyu Beef, One of the Most Expensive Meats on the US Market
Before I explain why American wagyu beef is so expensive, let's talk about its origin. The American Wagyu beef is a product of crossbreeding of Japanese Wagyu and traditional American cattle breeds. The result of this combination is perfectly tasty meat that comes as a blend of buttery and robust beef flavor.
What Kinds of American Wagyu Can Be Bought at the Gem of Eastern Idaho?
Top quality is a prime principle at Snake River Farms, and that's why they derived their own system of product grading, which represents the combination of Japanese and USDA systems. Their products are divided into Black and Gold Grade.
Black grade products entail steaks (filet mignon, ribeye, flat iron steak, t-bone, and many more) and beef roasts (tenderloin, striploin, corned beef, and prime rib). The prices of these range from $18 to $184.
The Gold Grade products are usually served at restaurants and are "limited edition," but they can also be ordered online. You can choose between steaks, roasts, and briskets, and some pieces, like a 7-bone tomahawk roast, can go up to $1,800. If you decide to pick this one, please, be extremely careful when preparing it.
Kurobuta Pork Is Also a Part of the Offer
Another prime quality product that has originated from the Japanese breed, this time of pig, is also a part of the offer. Ham, ribs, chops, bacon, and pork shoulder are exclusively made from Berkshire pigs that are raised on organic principles on their small farms. Kurobuta pork is another gourmet of Snake River Farms you simply have to try. The prices are way more affordable than the beef, so I highly recommend trying one of these products as well. My picks were:
Bacon – One of the best I ever tried, it goes perfectly as an appetizer or an additional layer to roasted meat.
Boneless porchetta pork – When seasoned with spices, it's one of the most expensive products made of pork ($175 for a quantity of 7.5 pounds). However, it's another must-try product and a top choice if you want to leave your family and friends speechless.
A rack of pork – One of the easiest dishes to prepare. It is perfect for cooking beginners and is always a safe choice for a delicious family lunch.
Snake River Farms Steaks Are a Staple of Michelin-Starred Restaurants, and Now You Can Prepare It At Home
Regardless of your location in America, there is now an online shop run on the Snake River Farms website that allows you to order the desired meat (which is the way I got it). The website is organized according to the types of products, so I easily found what I've been looking for – so here is the five stars rating for a user experience.
Besides, there is a possibility to create an account that will make the next online shopping much easier, so make sure to take advantage of that too. The thing I also found very useful is several available payment methods, including credit cards, PayPal, and even a gift card. 
Reusable Packaging Gets Five Stars, Too
The thing that worried me most was how the meat I had just ordered would be shipped and would it still be fresh and usable after the trip. But the moment I saw the package, all my worries disappeared. I got my shipment delivered in an elegant, insulated box full of dry ice that kept meat completely frozen.
Moreover, I found that the thermal cooling bag was made from plant-based materials and is therefore biodegradable, which made me feel even more thrilled with the product since this detail goes perfectly well with their principles of sustainability. Also, this thermal bag is reusable, so don't miss saving it! You never know when the next barbecue picnic opportunity will come across.
Another detail I really liked is that every piece I ordered was separately packed, so I could easily put it into a freezer and prepare it later.
The Thing I Didn't Like? Quite Expensive Shipping, With No Free Option
No matter how big your order is, a free shipping option won't be offered. Also, there is no way of choosing the type of delivery since their preferred courier is FedEx. Having in mind their products are above the average with price, I expected at least free shipping (especially if we take into consideration the quantity I've ordered). Nevertheless, I was presented with the following shipping prices.
| | | |
| --- | --- | --- |
| Type of Shipping | Delivery Timeframe | Price of Shipping |
| Standard Shipping | 1–3 days ground | $9.99 |
| Express shipping | 2-day air | $24.99 |
| Overnight Shipping | 1-day air | $49.99 |
| Saturday Delivery Upgrade Fee | / | $15 |
What Specialty Did I Like Most and Tried to Prepare? (It Was Successful and Following this Recipe Is Safe)
Luckily, I had many special occasions last year, so I didn't miss surprising dear people with a couple of great recipes. One of my favorite ones was American Wagyu prime rib,which belongs to a black grade. I chose this kind since I really haven't had any experience of prepping this or a similar dish before, so I wanted a safe option.
American Wagyu prime rib is perfect for any beginner since it comes boneless. Also, it is a perfect choice since it is easily prepared in the oven. Everything you will need is a little bit of salt, garlic, black pepper, thyme, and olive oil. Once you prepare the spicy mixture (I used a blender to get the homogenous blend,) you will generously rub the rib and put it in a previously prepared oven. The cooking should last for a maximum of 2.5 hours, at 125-135 degrees Fahrenheit.
Bonus tip: To make it really crispy, after the cooking is finished, make sure to turn the oven to 500 degrees Fahrenheit and place the rib to sear for 5 minutes until it gets crispy and golden brown.
What Review Did My Guests Leave for My First Ever Cooked Mouthwatering Rib?
If you're wondering how it went, here is the final verdict: I must say I was pleasantly surprised with the impressions that this quite simple dish left on my guests. They were more than delighted with rich, intense, but tender flavor, upgraded with a perfect blend of seasonings I used. So, when I asked them to rate my culinary work, they gave me 10/10, which made me especially proud and willing to cook for them again.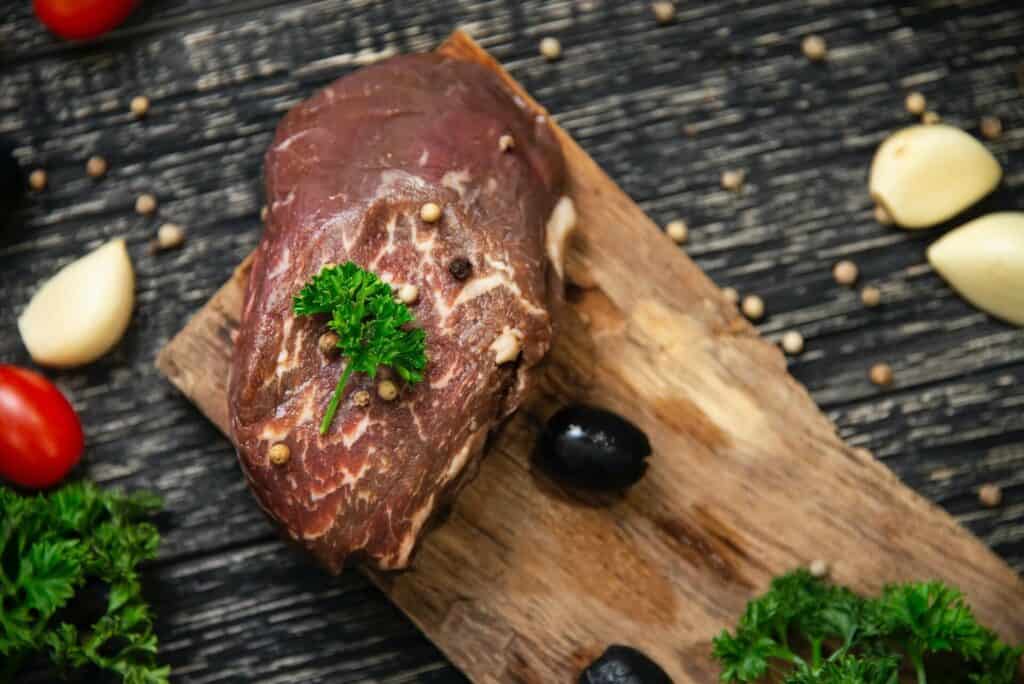 Are You Ready for An Authentic Gourmet Experience?
Now that I presented you with the whole story about Snake River Farms steaks, I am sure that your next cooking adventure will be more than delightful. Even if you're a complete beginner, when cooking with such prime ingredients, there is no chance of something going wrong. Just make sure to pick the product you'll love most, and enjoy the organic, traditional, and only acceptable way of how our food is produced.
Don't forget that food is our main source of energy, but health issues too. The unconscientious producers using additives and hormones made quite a poison out of it. That's why I always strive to explore the producer in detail and buy food that is really rich in nutrients and produced in the traditional way that is safe to consume. So, if you haven't tried the delicacies of eastern Idaho before, I highly recommend doing so, and if you feel uncomfortable prepping it on your own, make sure to explore the restaurants that serve their products and enjoy every bite of it.