Krispy Rice is the first international fast-casual sushi restaurant that does only takeout and delivery. Its concept is an interesting take on this traditional Japanese delicacy, and it's been a hit ever since it opened. Learn more about the Krispy Rice locations here if you're interested in tasting something new and exciting.
Krispy Rice locations are primarily focused in California. The first location was Los Angeles, but you can find a restaurant in Oakland, Sacramento, and other areas. Besides Cali, the West Coast has one of these restaurants in Seattle, while states like Maryland, Illinois, Virginia, and New York enjoy this food on the East Coast.
If you're curious about eating at the first-ever sushi delivery-only place, check out where you can find them below. Maybe one of these locations is near you, and you decide to order from them.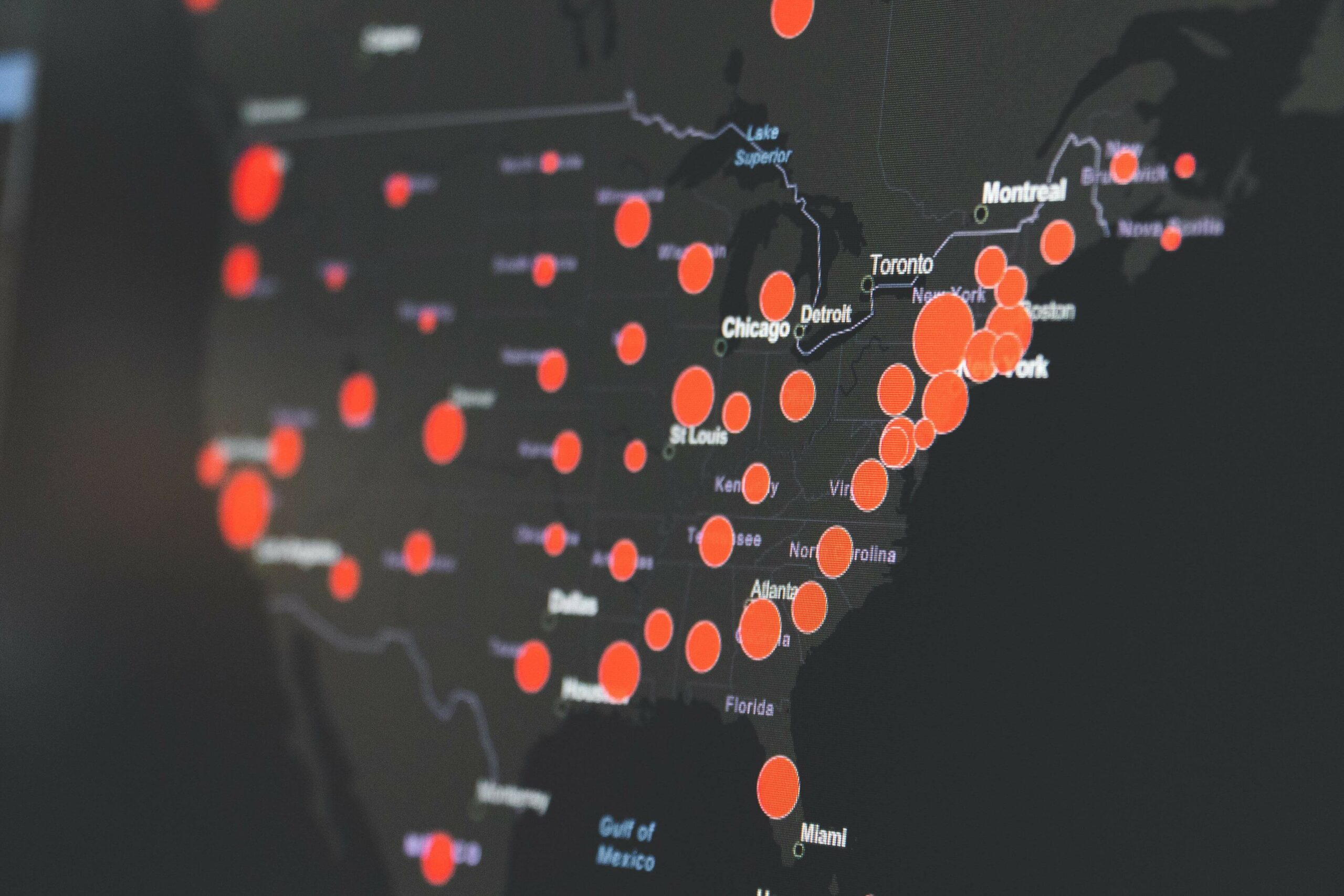 Krispy Rice Is a Branch of the Famous Japanese Restaurant Katsuya
If you're a sushi lover, you must have heard of this restaurant by now. Despite being a relatively new place (opened in spring of 2020), they've managed to create a successful chain of fast-casual sushi delivery.
The originators behind this restaurant are the same people who've started a Japanese restaurant called Katsuya. This is one of the most famous high-brow sushi restaurants in Los Angeles, which may explain the explosive success of the additional takeout and delivery service.
Katsuya Was Founded by a Trained Chef From Japan Named Katsuya Uechi
Katsuya is the culinary child of the Japanese Master sushi chef Katsuya Uechi. He was an apprentice in Osaka before opening his first restaurant in 1997. Despite being a classically trained sushi chef, which takes years to master, he created modernized twists on sushi meals and dishes.
Krispy Rice came from chef Katsuya's invention, the crispy rice dish – a nigiri-looking delicacy with grilled rice underneath a tuna tartare and serrano peppers. Other toppings include salmon and yuzu, avocado and truffle, and spicy hamachi and wasabi.
The Highest Number of Krispy Rice Locations Is in California, But There's One in Seattle, Too
So, where can you eat this delicious and exciting food? Katsuya's home is Los Angeles, where Krispy Rice first started. By far, the highest number of locations is in this city, and they are:
Beverly Hills,
Broadway,
Airport Boulevard,
Los Feliz,
Westwood,
Brentwood,
Hollywood,
The Grove.
Los Angeles Is This Restaurant's Home, But Californians Can Eat It Almost Anywhere
Indeed there's more to California than Los Angeles, and that's what the team behind this popular sushi delivery place also thought. Still, most of the areas they cover include southern California, except for Sacramento and Oakland. Other Cali locations include:
Anaheim,
Glendale,
Santa Monica,
Oakland,
Costa Mesa,
Prospect Park in Rancho Cordova,
Capitol Mall in Sacramento,
West Covina,
Rancho Cucamonga,
North Orange.
You Can Order Great Sushi Boxes in Seattle, Washington
If you're from Seattle and get a craving for some sushi, you can get your fix in Washington's capital. They're located at the Fremont Village Square and have the entire sushi menu available. You can visit them for takeout or order via Postmates, DoorDash, GrubHub, and other delivery services available.
Krispy Rice Is Open for Delivery in the East Coast, Too
Despite having origins in the sunny state of California, this restaurant franchise opened its doors to people on the East Coast, too. Residents of this area can feast in many places in Maryland, Virginia, and New York.
Maryland and Virginia Can Also Get Crispy Sushi Takeout
These sushi delivery restaurants cover more ground in Maryland than in Virginia, but both states have quite a few of them around. In Maryland, the locations are:
Bel Air,
Hanover Arundel Mills,
Rockville,
Frederick Buckeystown,
Bowie,
Owing Mills,
Hagerstown.
The areas and locations of the restaurants in Virginia are the following:
Winchester,
Herndon,
Leesburg,
Front Royal.
If you're ever in or near one of these cities in Maryland or Virginia, make sure to stop by and get some Japanese delicacies for a delicious meal.
In New York, This Restaurant Has Opened Its First Brick-and-Mortar Location
The biggest surprise was when Krispy Rice opened a franchise in New York's very own Manhattan and decided to make it their first brick-and-mortar restaurant. It looks modern and has all the signature colors featured on the restaurant's box packages.
You can get delivery if that's what you prefer, but now, sushi lovers on the East Coast can enjoy food from this interesting place with a dine-in experience, too.
The Faith of Midwest's Krispy Rice in Illinois Is Still Unknown
Chicagoans surely live a metropolitan life, and with the addition of Krispy Rice delivery and takeout, that lifestyle's been elevated. If you're located in Illinois's largest city, you're in luck – there are two of their restaurants there, one on Randolph Street in West Loop and the other in Wicker Park.
However, for now, these Chicago locations are temporarily closed. The management hasn't explained why, but since the emergence of Coronavirus, many businesses have struggled to stay open. Still, there's some hope that the Chicago locations will open again soon.
Sushi Lovers in California and the East Coast Can Order and Enjoy Krispy Rice's Delicacies
For now, it seems like fans of this sushi delivery restaurant on the West and East coasts will be able to enjoy their delicious box meals, while folks from other areas may have to remain patient for now. 
Considering the current success of this delivery-only restaurant, it wouldn't be surprising if they decided to open up a few more locations. 
Until then, whenever you're near or in any of the cities on the list, don't skip the Krispy Rice dining experience and make sure to order their specialties with the same name. They're the reason Katsuya gained enormous popularity and why they were able to make it available for everyone.