If you want to dive into the luxury car market and get yourself a brand-new four-wheeler, car companies from Japan have gone all out over the years and created some of the finest performing vehicles in the world. Here are the five best Japanese luxury car brands for 2022.
The five best Japanese luxury car brands for 2022 are Infiniti, Acura, Lexus, Mazda, and Nissan. Infiniti is the child company of Nissan, Acura is the luxury segment of Honda, and Lexus is the extravagant branch of Toyota. Still, these brands have independently made a name for themselves and turned luxury sports cars invaluable over the years.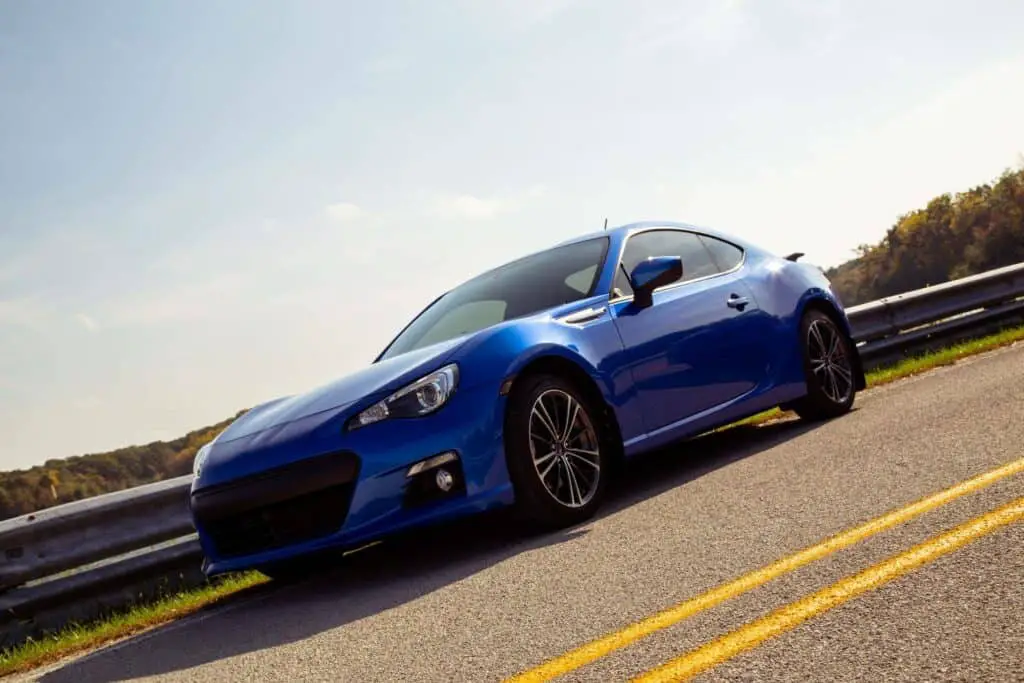 We've found five excellent luxury car brands from Japan and presented their most notable models for this year and the next. What is the best Japanese luxury car? This list may help you decide.
The Best Japanese Luxury Sports Car Brand for 2022 – Infiniti
Most drivers think of Japanese cars as vehicles that provide safety and reliability first. However, most drivers won't connect Japan with luxury brands. However, many automakers from this country have been producing high-quality luxury cars in recent years, that could easily rival any Audi, BMW, or Mercedes-Benz.
Nissan has always been one of the most notable and famous luxury Japanese car brands. Still, the management at its child company, Infiniti, took notes and managed to create unique, investment-worthy cars, too.
Infiniti was founded in 1989 by Nissan,
Infiniti's HQ is currently in Hong Kong,
Known for performance-oriented automobile making.
The Best Model to Look Out for Is Infiniti Q60
The market isn't lacking in premium SUVs, and even makers of supercars are hopping on this trend, which muddies the waters dividing luxury and performance even further. Infiniti is one such brand, and they are among the rare ones that took the fight to the European luxury brands, and some would say – won.
Infiniti Q60 has been voted the most compelling car in 2021 for lovers of speed, luxury, sportiness, and elegance. It competes with BMW 4-Series, Audi A5, and the Mercedes C-Class. The following specs are for the 2021 and 2022 Infiniti Q60, so you can see what ranks it among the Japanese luxury cars brands.
| | | | | | |
| --- | --- | --- | --- | --- | --- |
| Engine name | Horsepower | Fuel | Class | Seating | Transmission |
| 3.0L V6 Turbo | 300@6,400 | Unleaded Premium | Premium Sporty / Coupe | 4/4 | 7-Speed Automatic with Manual Mode |
Honda Child Company Acura Wins Over Luxury Sports Cars Fans
Do you want a car that's walking the fine line between sports sedans and luxury? Honda's child company, Acura, creates beautiful luxury vehicles that don't make anyone's budget suffer. The Acura models that gained traction in 2021 are TLX and TLX Type-S. The latter could be considered a model that is for Honda as the S4 is for Audi. Both of these vehicle models offer refined luxury, but also enough power under the hood to entertain any serious gearheads.
Acura was founded in 1986 by Honda,
Their HQ is in Tokyo,
Known for providing affordable luxury with each automobile.
Acura TLX Is the One for You, but What Are Its Specs and Release Date?
The Acura TLX was released in 2021, and the company also plans to release a new model in 2022. It's a prime example of combining looks with performance which ranks it among the best Japanese car brands. It has a striking exterior, and the Type-S model has a V6 engine.
| | | | | | |
| --- | --- | --- | --- | --- | --- |
| Engine name | Horsepower | Fuel | Class | Seating | Transmission |
| 4-Cylinder 2.0L Turbo | 272@6,500 | Unleaded Premium | Premium Compact | 5/5 | SportShift 10-Speed Automatic with Manual Mode |
Toyota Takes Lexus Luxury Cars to the Top of the World
Toyota is the answer to the question of what is the most popular car brand in Japan. However, did you know that Lexus, a well-established luxury carmaker that always impresses with its creations, is Toyota's child company? It's also among the best luxury car brands in this country, and in the world, too.
Toyota managed to make a huge impact on the market back in the day when they released their premium division into the world in 1989. That was a historical moment for this company because Lexus has taken on and won over Mercedes in the sector of luxury vehicles.
Lexus was founded in 1983 by Toyota,
Their HQ is in Nagoya,
Known as the automobile company that combines effortless luxury with trust and quality from Japan.
Lexus LC – When Did Toyota Release It and What are the Specs?
The first, and original LC model, was released in 2018. In 2021, Lexus introduced soft-top convertible models to the LC family. This model competes with BMW 8 Series and the Mercedes SL-Class.
| | | | | | |
| --- | --- | --- | --- | --- | --- |
| Engine name | Horsepower | Fuel | Class | Seating | Transmission |
| 5.0L V8 | 471@7,100 | Unleaded Premium | Luxury Performance Car | 4/4 | Direct Shift 10-Speed Automatic with Manual Mode |
Mazda Continuously Reinvents Itself and Turns Heads
Toyota may be the most famous, but Mazda ranks high when the question of which Japanese car make is the best comes up. They successfully created luxurious and comfortable vehicles over the years, so it's no surprise that they did it again in 2022.
Mazda was founded in 1920,
Its HQs are the towns Fuchu and Aki in Hiroshima,
Known as a reliable automobile company that combines style, luxury, and simplicity.
The Reinvented Mazda6 Is the Answer to Your Luxury Sedan Dreams
Mazda6 is a classic model from 2014, but this luxury sedan's new 2021 reinvention brought premium interior and a robust and bold turbo engine. It's great for anyone who wants to ride in style and transport passengers safely.
| | | | | | |
| --- | --- | --- | --- | --- | --- |
| Engine name | Horsepower | Fuel | Class | Seating | Transmission |
| 2.5L 4-Cylinder SKYACTIV-G | 187@6,000 | Unleaded Regular | Passenger Car | 5/5 | SKYACTIV-DRIVE 6-Speed Automatic with Manual Mode |
Subaru Blends Power and Soul In Its Luxury Sports Models
Subaru is quite a popular brand in America. It combines comfortable interiors with attractive exteriors, but its most important features are safety and build. Subaru cars are most known for their safety and climb the ranks of the most beloved and luxurious vehicles ever.
Subaru was founded in 1953,
Their headquarters is in Ebisu,
Known as the automobile company that combines top-tier safety with attractive styles.
The Subaru BRZ Is One of the Most Coveted New Luxury Vehicles
The Subaru BRZ model that's bound to come out in 2022 is the direct descendant of the original 2013 hit classic Subaru BRZ. It's got a compact coupe form and provides sharp handling.
| | | | | | |
| --- | --- | --- | --- | --- | --- |
| Engine name | Horsepower | Fuel | Class | Seating | Transmission |
| 2.4L 4-Cylinder BOXER | 228@7,000 | Unleaded Premium | Sporty / Coupe | 4/4 | 7-Speed Manual |
Japanese Luxury Car Brands Are on Another Level for 2022
Car lovers everywhere continue discussing the best new luxury car from Japan. Many agree that Toyota is the greatest overall; some praise Mazda for its everlasting classic look and feel, while others emphasize Nissan. It depends on the taste, budget, and preferences.
The most notable carmakers are always relevant, but their child companies have been working hard on achieving perfection, too. Don't ask what is the most expensive Japanese car, but instead ask which luxury car will turn heads and provide the ultimate driving experience. You may be surprised by the answers.