Sushi is one of the most favorite delicacies worldwide, but one that doesn't come cheap. It's the fact that made all those sushi lovers who want to save a bit wonder – how to get free sushi, and is it even possible?
P.F. Chang's has Free Sushi Day, but you can possibly get it from other restaurants if there are new openings or, for example, on your birthday. You can also get free supermarket sushi through loyalty programs, cashback apps, coupons, and food stamps. Networking events can also be one of the free-sushi sources.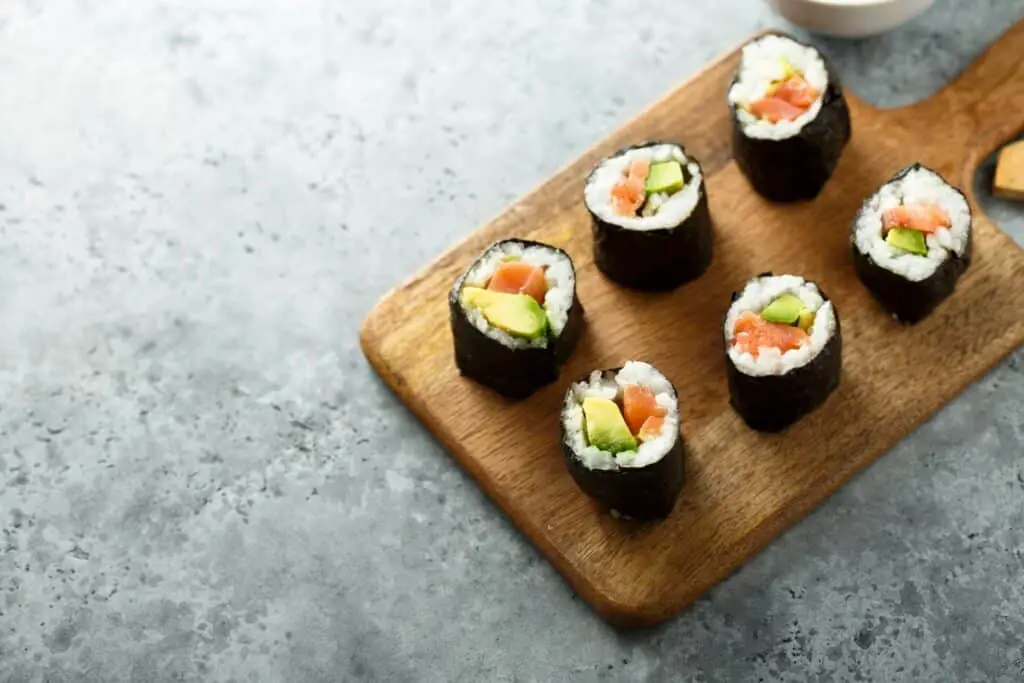 Did you know that one of Taiwan's local restaurants offered free sushi to all those with a Salmon surname, which is why many decide to legally change their last names? You don't have to take such drastic measures – just try the following tips.
Finding Free and Delicious Sushi in Restaurants
Let's be honest – grocery store sushi will never be the same quality as the dish prepared in a restaurant by professional chefs. If you want the best eating experience, you must figure out how to get quality sushi. Luckily, there are a few different possibilities:
Scan your surroundings for new restaurant openings – there is a chance that some free samples will be at your disposal. Cross your fingers that there will be some sushi involved! Even if you don't get this delicacy for free, keep in mind that many restaurants offer significant discounts during the opening night (or even the whole week).
Download a restaurant's app to sign up for its newsletter – some dining places are ready to offer certain dishes for free after you first sign in with them. If the restaurants have sushi on their menu, it's worth a shot.
Go on restaurant hopping on your birthday – many restaurants have the policy of offering free food for customers' birthdays. Even though you can do this only once a year, don't miss visiting your local Japanese restaurants.
Wait for September 20th and run to the P.F. Chang's
There is a chain that even has a policy of giving out free sushi one day a year. It's an Asian-styled restaurant called P.F. Chang's, whose owners have selected September 20th as a Free Sushi Day. Therefore, when the time comes, ensure to completely take advantage of this deal.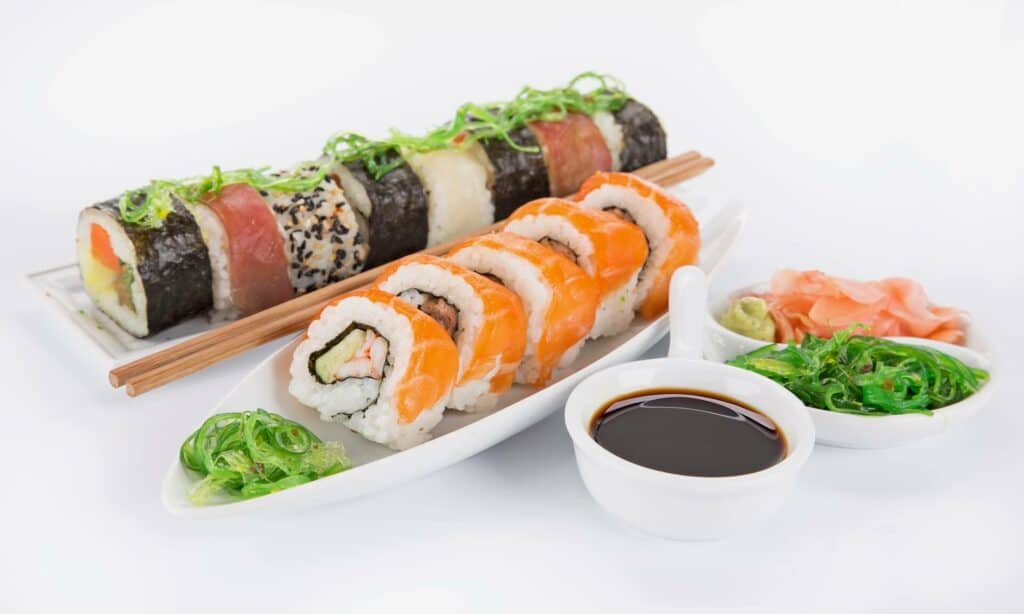 How to Get Free Sushi From the Stores?
When you can get free sushi at a restaurant, there is no other solution than to turn to the grocery stores. But how to get free sushi there?
The majority of stores and supermarkets now have loyalty programs. By obtaining a loyalty membership and shopping in a specific store, you can earn points that can be used for future purchases. Check to see if earned points can be used for buying sushi. If so, your next sushi pack may come with a significantly lower cost, if not completely free.
Try Your Luck with Cashback Apps
Cashback apps do exactly what the name suggests – give you money back after your purchase. Search through these apps to find if there is any free sushi offer. If so, all you have to do is go to the store, buy it and send the receipt via app to get a full refund.
Keep in mind that completely free offers are relatively rare – but these apps can still save you a lot of money.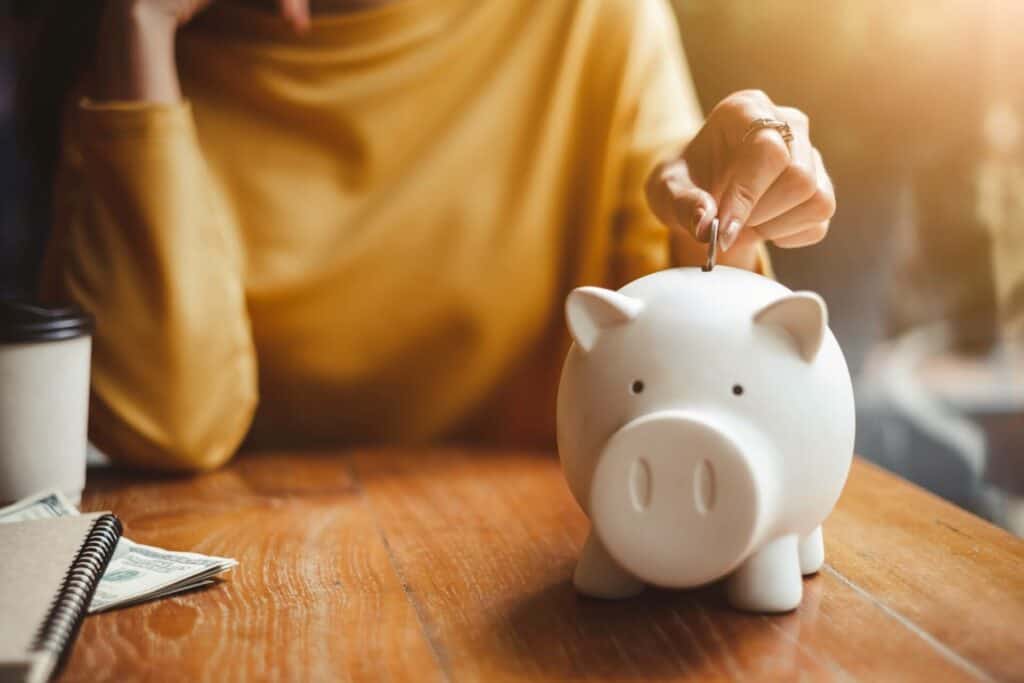 Coupons Are Still Not the Thing of the Past
When you want to save money on food, couponing is one of the most obvious ways to go – but you must be serious about it. You need to know where to find the right coupons, explore which supermarkets near you offer this Japanese delicacy and get to know their coupon-related policies.
The most important thing to consider is whether a store allows coupon stacking or not – and then wait for the opportunity to present itself. Still, note that searching and waiting for perfect offers will take some of your time, energy, and, probably, patience.
Take a look at the table below to find out what are the most common types of coupons and where to find them:
| | | |
| --- | --- | --- |
| Types of coupons | Where to find them? | Can they be stacked? |
| Catalinas | At the store (they are part of the receipt) | Yes, as long as they are not the same type |
| Newspaper coupons | In national newspapers | It depends on the coupon, so make sure you read the fine print on it |
| Manufacturer coupons | Brand websites and apps | Yes, but usually not with other manufacturer coupons |
| Store coupons | Store's website or app | Yes, but not with other store coupons – only one store coupon can be used for one item |
Combine Coupons with Food Stamps
Did you know that sushi from cold-deli store departments can be bought with food stamps? If you are eligible for the Supplemental Nutrition Assistance Program, you can get these rolls for a much more affordable price. Combined with the right coupons, however, you may even get this delicious dish for free.
Don't Avoid Business and Networking Events
Meet-and-greets, team buildings, business conferences, and events alike are free food heaven. Bite-sized dishes, such as sushi, are often served at these types of gatherings. Therefore, when looking for costless sushi rolls, make sure you do not avoid organized meetings – no matter how much of an introvert you are.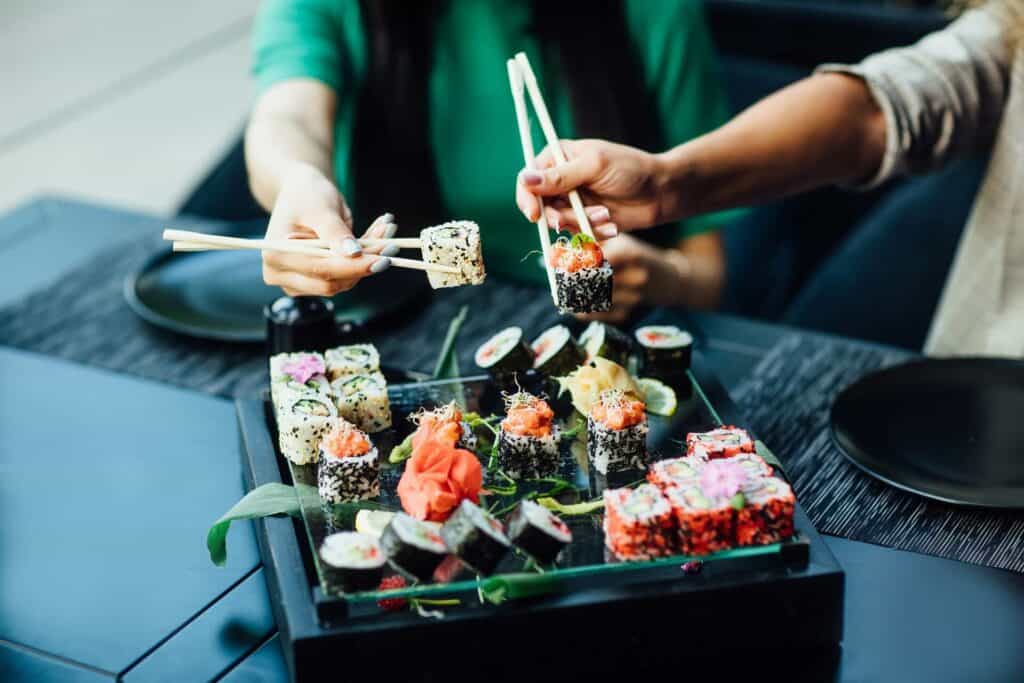 It May Take Some Work, but Getting Free Sushi Is Possible
As you can see, there are many places to get free sushi. However, getting it demands some effort on your side. But it's not a reason to give up! If you really put your mind to it, anything is possible.
Of course, if none of this works, turn to your loved ones. There may be some whining involved, and you may have to bat your eyelashes a couple of times, but don't let it stand in the way of you and your next (free) sushi meal.