Sushi is a delicious and healthy meal, but it can be time consuming to make. Now there's a new way to enjoy sushi that is quick and easy – sushi bake! But how long do you need to bake a sushi bake for? Read on to find out.
So, how long to bake a sushi bake? 10 minutes at 380 degrees will be more than enough time to bake your sushi bake. Be sure to keep an eye on it so that it does not overcook.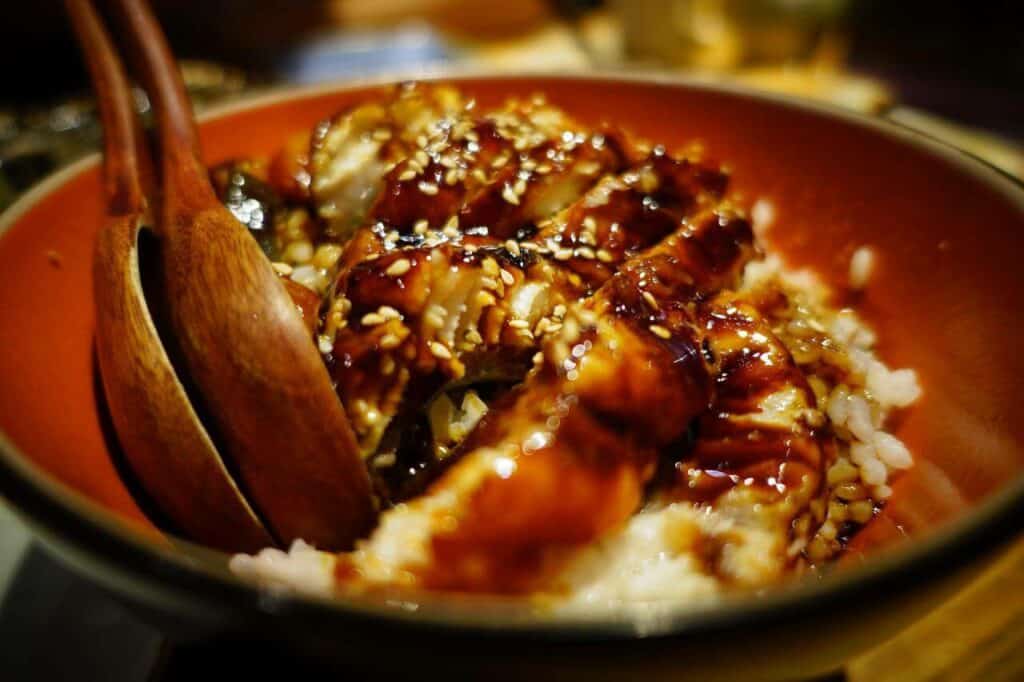 What Is a Sushi Bake? The Shortcut to Getting Japanese Flavors
A sushi bake is easy to make and a shortcut to getting the authentic Japanese flavors without worrying about how to make a roll or it falling apart. It can also feed more people if you make larger batches, and it'll be filling because it's made in the form of a casserole.
The best way to enjoy a sushi bake is by using more traditional ingredients – that way, you'll feel you're eating the most famous Japanese dish even if it doesn't look like it.
Another benefit of a sushi bake is that you'll convince people who don't find sushi appealing or associate it only with raw fish to try this fantastic dish. It's oven-baked, so you'll need an oven for this recipe.
How Is a Sushi Bake Different From Sushi?
At the same time, a sushi bake is very different and not too different from regular sushi. The biggest difference is that the bake is spread over a pan and oven-baked. Traditional sushi is made in rolls and mostly with raw ingredients (often, but not always).
The only thing cooked in sushi is rice, the integral bonding ingredient for this dish. A sushi bake is essentially a casserole, or better yet, a pilaf. Pilaf is also known as paella in Spain, pilau in Asia, and biryani in India; it's a meal with a broth-cooked rice base, vegetables, and meat that's later baked in an oven.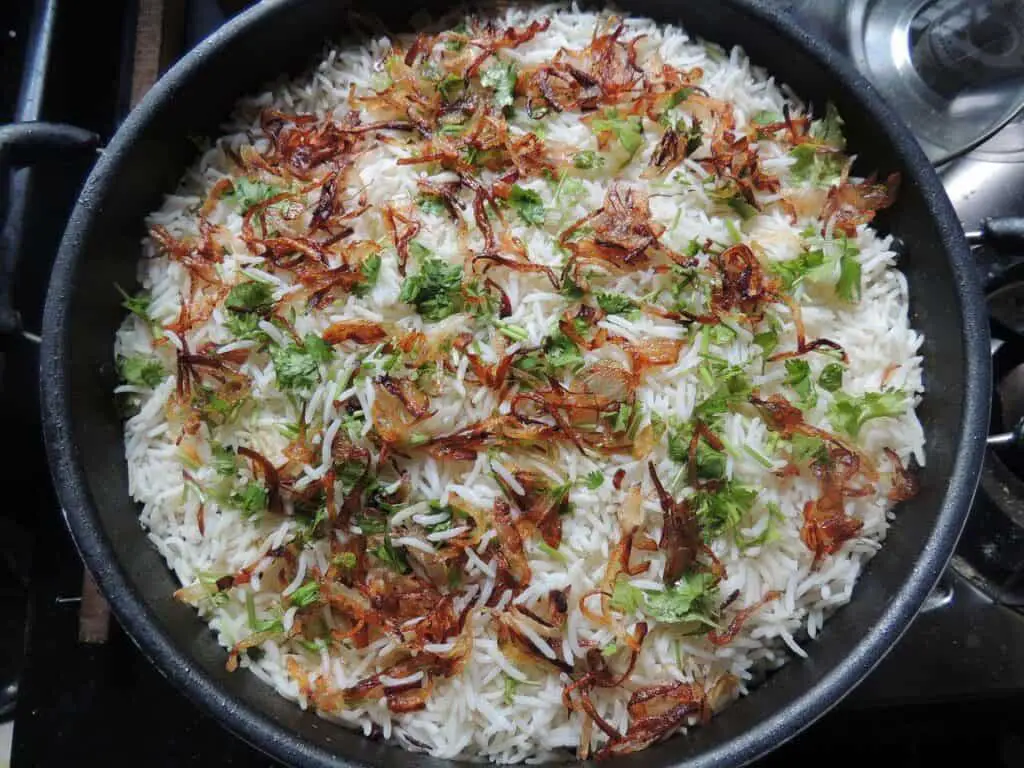 The Main Ingredients of a Sushi Bake
There's great news here – besides rice, the ingredients can be anything you want. Think about your favorite sushi roll – perhaps it's a California roll with crab and avocado? You can put those things on your bake.
Today, we'll make a simple recipe and use some secrets and tips from Japanese chefs to make the experience more authentic. We'll cook the sushi in a dashi broth and add sushi vinegar to it; we'll also use Japanese mayo instead of regular. This mayo has a slightly more robust flavor and is used in many dishes in Japan.
The rice should be short-grain white Japanese rice or any short-grain sort. You can opt for Calrose rice or the famous Tamaki Gold sort. For the sushi vinegar, you can use rice or white vinegar and a tablespoon of rice wine.
Here's everything you need:
2 cups of cold water,
Dashi mix or powder,
1 1/2 cups of short-grain white Japanese rice,
1/2 cup of rice wine vinegar,
1 tablespoon rice wine,
2 tablespoons sugar,
1 tablespoon salt,
8 ounces imitation crab sticks (chopped into small pieces,)
2 ounces cream cheese,
1/4 cup Japanese mayo,
1 tablespoon Sriracha,
Optional furikake spice for flavoring,
Sesame seeds and green onions for seasoning.
How to Cook and How Long to Bake a Sushi Bake at Home
Now that you have all the ingredients in one place, here's how to make a great-tasting sushi bake. You have to start with cooking the perfect sushi rice. The secret is cooking it in dashi broth and later adding the sushi vinegar mixture.
First, add the dashi mix or powder to the 2 cups of cold water. Let it simmer and melt, and the broth cool to room temperature. Add the sushi rice into the broth and cook it for about 15-20 minutes. While the rice is cooking, mix the rice vinegar, rice wine, sugar, and salt and bring to a boil. While it's still hot, pour it into the rice and mix well.
It's recommended to use a 13 x 9 inches pan and put olive oil or butter at the bottom before spreading the rice. Let the rice cool on the pan and add furikake to it. In a separate bowl, mix the crab, cream cheese, mayo, and sriracha until it's well combined.
Preheat the oven to 380 degrees F. Spread the crab mixture over the rice evenly, and garnish with extra mayo and sriracha and some sesame seeds and green onions. Bake for 10 minutes,and after that, serve with nori seaweed sheets or on a plate.
The Secret Is in the Dressing and Sauce
Another great addition to the recipe is a spicy mayo sauce. You can get this by combining the mayo and sriracha in a bowl. Sriracha is very spicy, so be careful how much you use. You can make the sauce with any ratio, but don't overdo it – enjoy the sushi bake on its own.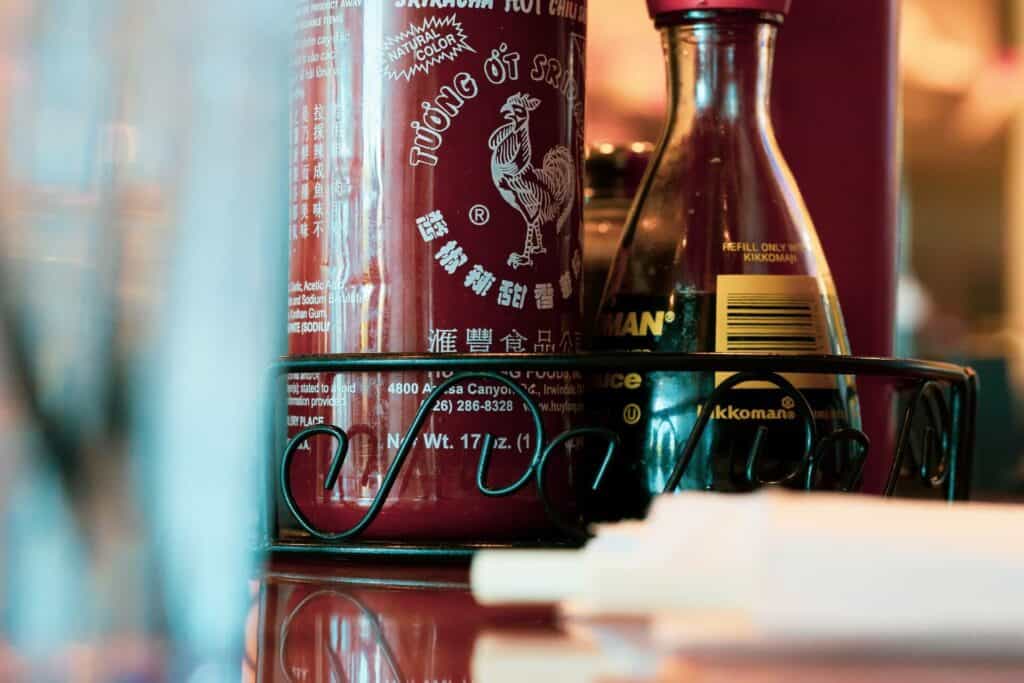 Bring Authentic Flavors in a Deconstructed Sushi Meal
This sushi bake recipe is a terrific way to bring sushi closer to more people in your life and convince them to enjoy the flavors more often. It's also a relatively quick and easy recipe, and you can put whatever you want on it.
It may not be a conventional meal for a Japanese person, but they'd indeed find this spin on their tradition interesting; it's definitely something you can enjoy at home without guilt and with a lot of pleasure.