The U.S. Department of Agriculture has provided a list of food items that can be bought with SNAP benefits, formerly known as food stamps. Since it's more of general guidance than detailed enumeration, many SNAP participants wonder if they can buy sushi with food stamps?
So, can you buy sushi with EBT? Yes, you can buy sushi with EBT if the store participates in the Supplemental Nutrition Assistance Program and if the sushi is offered in the store's cold deli department. However, EBT benefits usually can't be used for food items prepared for immediate consumption, which means that food stamps can't be used at sushi restaurants.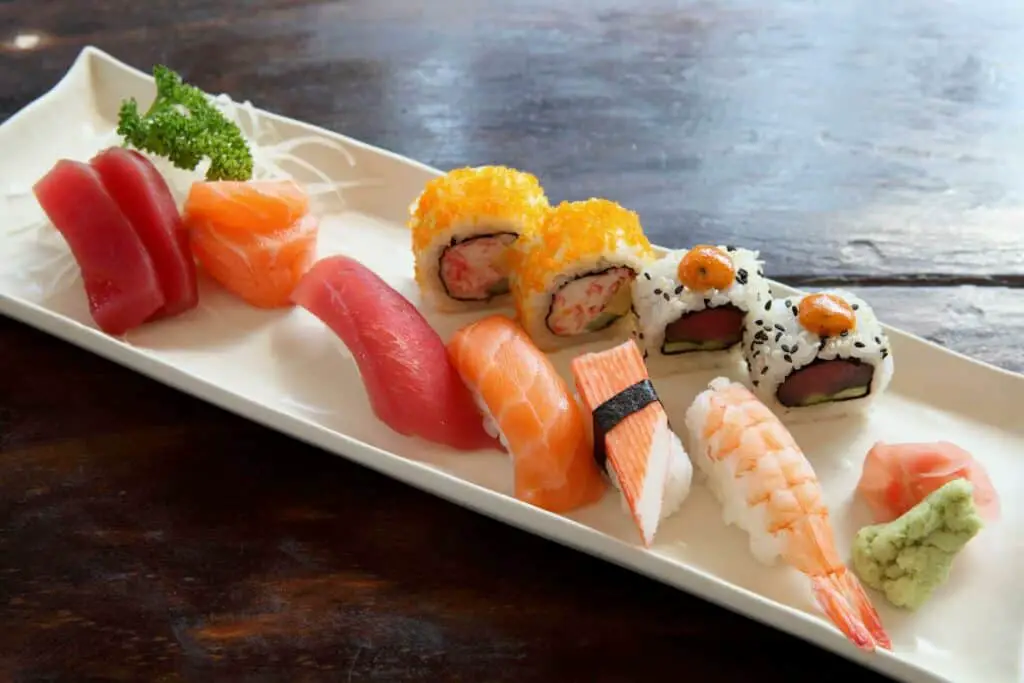 You don't have to come up with ways to enjoy this luxurious meal on a budget all by yourself – all you have to do is read a few paragraphs below.
Buying Sushi With EBT
Even though it may come as a surprise, sushi is one of the food items the Supplemental Nutrition Assistance Program allows you to buy.
However, these benefits don't come without some limitations.
Keep in mind that you can only purchase sushi sold at the cold deli section of the retail store, and that's if it is a SNAP authorized store. SNAP benefits don't refer to freshly made sushi from the seafood department or sushi made at restaurants. Expectably, store sushi will have lower quality ingredients and probably won't taste as good as the freshly made one.
However, it's much more affordable. In Walmart, for example, you can buy eight pieces of spicy crab rolls or California cream cheese rolls for only $6! It's only $0.75 per roll – an excellent price when you crave sushi but don't want to waste a fortune on it.
Still, since most sushi ingredients are perishable and don't have a very long shelf life, make sure that you're purchasing this delicacy in a trustworthy grocery store that follows the necessary safety standards.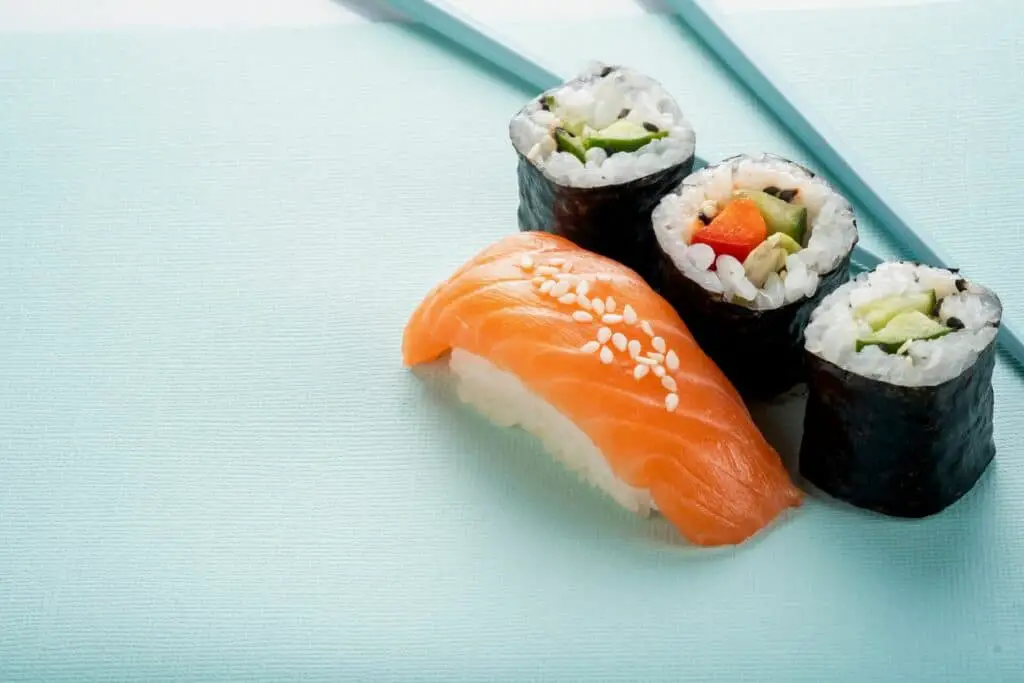 Curious to know more about other Japanese delicacies? Read also :
What Is Tobiko?
Hamachi vs Sashimi
Is Tempura Shrimp?
Are Cherry Blossoms Edible?
Are Sushi Rolls Cooked?
How To Make Crab For Sushi
How Does SNAP Work?
Supplemental Nutrition Assistance Program (SNAP) is a federal program created by the United States Department of Agriculture. Its goal is to help families with low income by giving them access to basic food products, such as:
Vegetables,
Meat (including poultry and fish),
Fruits,
Bread and cereal,
Snack and beverages (non-alcoholic),
Seeds and herbs.
Being a government program, SNAP benefits function similarly across the country. It serves more than 40 million people, with a monthly average of $125 for an individual and $240 per household. However, the average amount of benefits differs between states, and so does the name of this program. Examples are illustrated in the table below:
| | | | |
| --- | --- | --- | --- |
| State | Name of the program | The average amount of benefits per month (individually) | State population participating in the program |
| California | CalFresh | $141 | 12% |
| Florida | Food Assistance Program | $127 | 13% |
| Idaho | Food Stamps | $118 | 8% |
| Hawaii | Supplemental Nutrition Assistance Program (SNAP) | $258 | 11% |
| Maine | Food Supplement Program | $117 | 12% |
*Based on the U.S. Department of Agriculture's data for 2019
What Is an EBT Card?
The electronic Benefits Transfer (EBT) card allows those receiving SNAP benefits to access their funds electronically. When buying food at an authorized store, an EBT account compensates the store for the purchased goods. Although this card works similarly to a debit card, keep in mind that not all stores accept SNAP payments online.
Are You Eligible for Snap Benefits?
If you currently don't participate in this program but wish to become a part of it, note that there are some criteria you must meet. For example, a household can't have more than $2,500 in countable resources ($3,750 if there is an elderly or disabled family member).
Additionally, monthly net income must be at the poverty line or below it. For more information, make sure you visit your state's Department of Social Services office.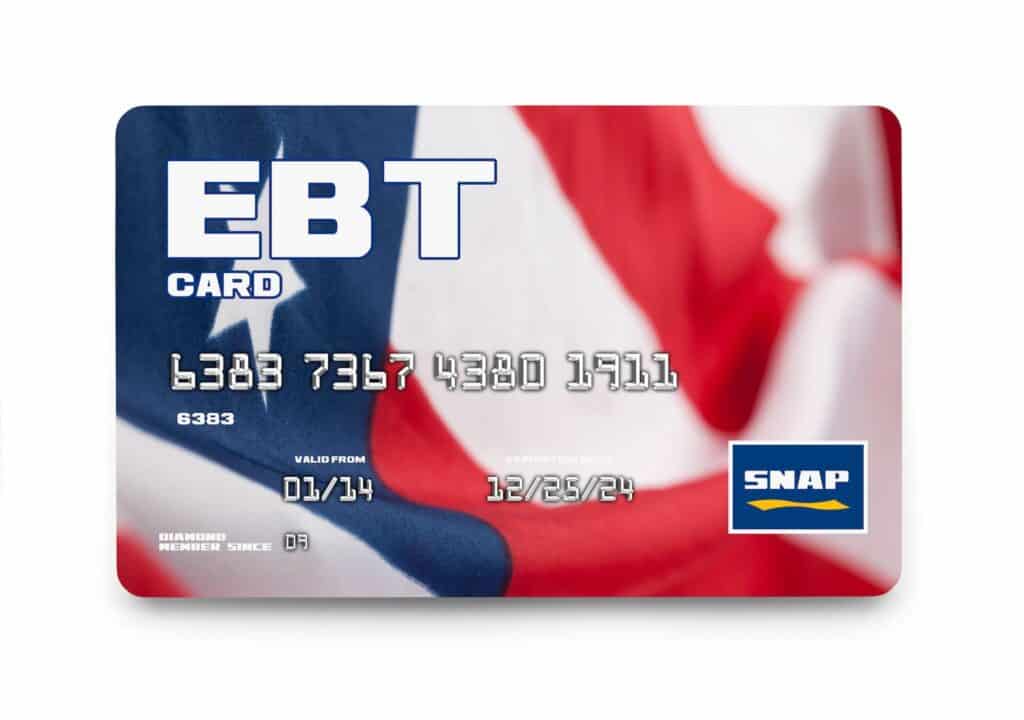 Restaurants Usually Don't Accept EBT Payments
Freshly prepared food that is intended for immediate consumption usually can't be bought with an EBT card, which means purchasing food in restaurants is off-limits. Still, certain SNAP participants are allowed to use their benefits for this purpose, such as those who are not able to make food by themselves or don't have permanent housing where the food can be stored.
This Restaurant Meals Program currently applies in California, Arizona, New York, and several more states. However, these benefits can be used only for the selected places. Make sure to contact your local sushi restaurants to find out whether they participate in this program.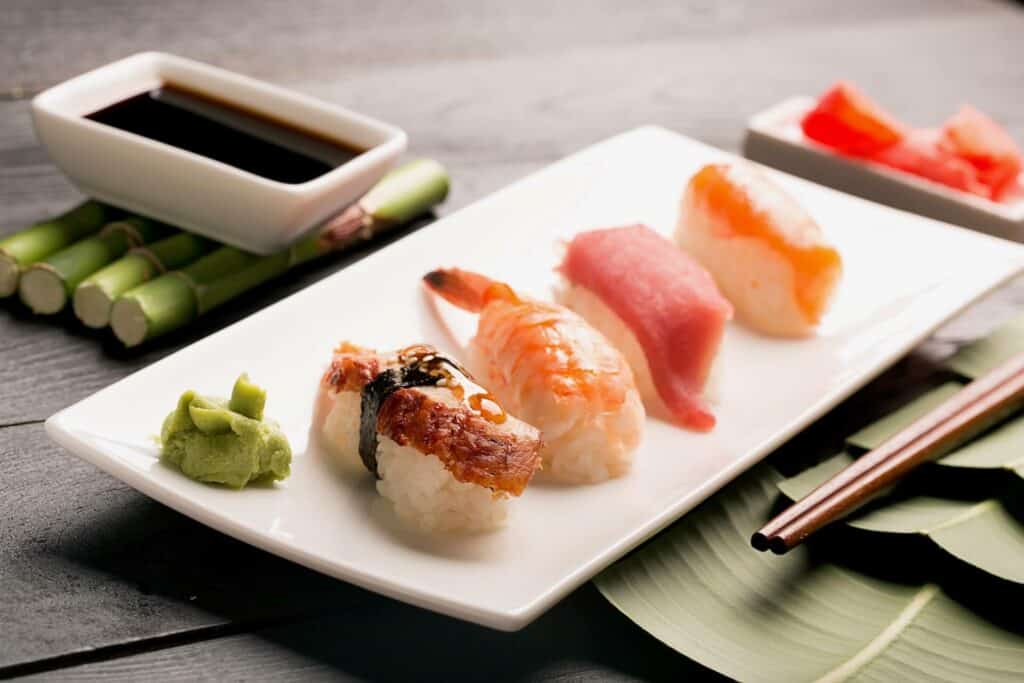 Can You Use the EBT Card and Coupons at the Same Time?
SNAP benefits and manufacturer or store coupons can be used together. Therefore, if you happen to have some coupons for pre-made sushi, don't miss this even more affordable solution.
However, remember that tax on savings (if your state has it) cannot be paid with SNAP benefits. For example, if your city's tax on savings is 10% and you buy groceries with coupons in the amount of 20$, you'll have to pay an additional 2$ – and that can't be done with an EBT card.
Can You Buy Sushi Ingredients With Food Stamps?
Some ingredients necessary for making sushi, such as raw fish, rice, and vegetables, can be bought with SNAP stamps. However, seaweed it's not exactly what you would call basic, everyday food. Make sure you get informed about which ingredients are eligible for SNAP in a specific store before reaching the cash register.
Simultaneously, if you wish to buy fresh food items for homemade sushi, remember that many farmer's markets participate in this program. Generally, you'll be able to swipe your EBT card at the point-of-sale terminal, which will provide you with tokens or paper recipes that you can later exchange for desired food.
There Are Ways to Enjoy Sushi That Won't Cost You an Arm and a Leg
Sushi is a delicious Japanese delicacy adored by many. Still, this luxurious dish is often out of reach for those financially struggling. Fortunately, SNAP benefits have provided a way everyone can try and enjoy this fancy meal – all you have to do is look for the authorized stores that are part of the program.