Have you ever had the extreme pleasure of tasting homemade noodles?  Then you'll know that they are so much more delicious than store-bought noodles could ever even dream to be.  And if you haven't, well, you have to change that.
I never bothered making noodles at home because I always thought it would be too complicated and time-consuming, settling instead for store-bought.  
But when I found out how easy it actually is, it completely changed my cooking game for life!  
Here are my three favorite devices for homemade noodles, whether I'm in the mood for ramen or lasagna.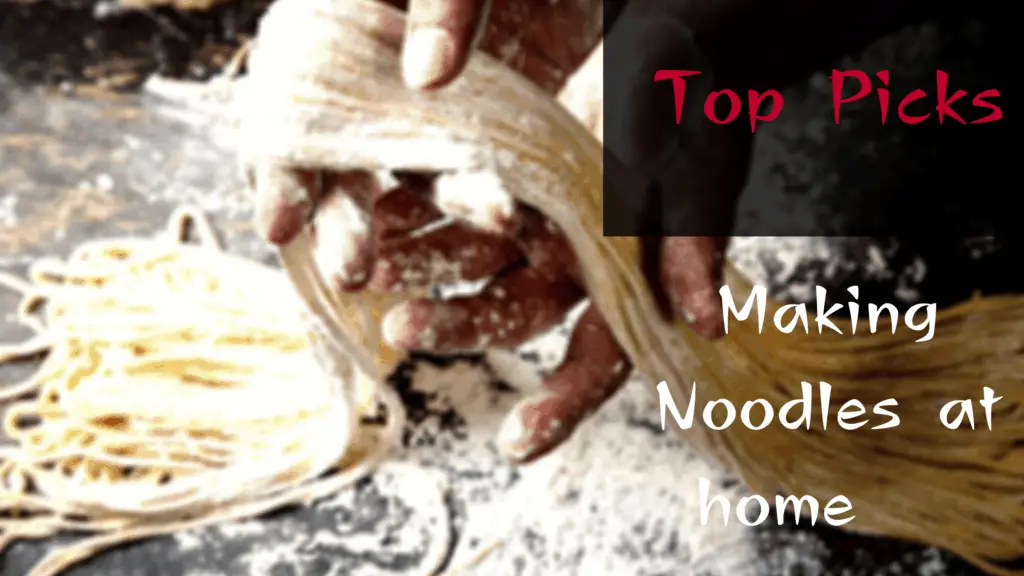 My go-to device for noodles is the Razorri Electric Pasta and Ramen Noodle Maker.  All of my fears of a lengthy and labor-intensive noodle-making process completely evaporated when I found this machine.  It couldn't be easier to use: you just combine the ingredients and Razorri takes care of the rest.  Homemade ramen in ten minutes!  You can even use it for dumpling wrappers.  Plus, it's completely automatic, which means I can spend more time working on the rest of the meal and let the machine handle the noodles in the background.  It offers all the quality of a homemade noodle and all the convenience of store-bought.  The only real con is the price.  I felt it was worth it in exchange for a lifetime of homemade noodles, but could be a little steep for other noodle enthusiasts out there.
If you're looking for a less expensive option or something a little more traditional, you can't go wrong with iSiLER's pasta machine.  This is what I used to use before I upgraded to the electric noodle maker and I always recommend it when anyone says they wish they could make delicious homemade noodles. Like all traditional pasta makers, it's all-metal, which means it's sturdy and easy to clean.  You can choose from several thickness and width settings to make any kind of noodle your heart desires. It's beginner-friendly and slices through your noodle dough cleanly and quickly with such little effort you'll wonder why you never tried this before.
Drying your fresh noodles is an important part of the noodle-making process.  You can cook with fresh ramen noodles right away, but I recommend drying them overnight in little nests so they firm up and get the signature curl.  However, if you're making European noodles, like pasta or egg noodles, you'll need a drying rack.  When I make spaghetti, fettuccine, or lasagna, I use iSiLER's drying rack.  This low-tech frame airdries your pasta, and I would recommend drying pasta for one hour before cooking or overnight if you want to keep it in the refrigerator for later use.
Conclusion
As a "foodie", I fully believe that you don't know noodles until you've tasted homemade noodles made from scratch.  It's so easy to make noodles and incorporate them into your home cooking, too!  If you're ready to make the switch, you'd be hard-pressed to find a better noodle maker than the Razorri Electric Pasta and Noodle Maker or the iSiLER 150 Pasta Machine.  I've made many delicious noodle dishes with the help of these two machines and the iSiLER Pasta Drying Rack and you can too.