If you're anything like me, you love anime and manga.  And, if you're like me, you've often picked up a pencil to try your hand at drawing in that style and the results were… discouraging.  I admit that my drawing skills were pretty subpar, but I wanted to draw characters like the ones in the shows I was watching.  Here are some books and tools that have helped me improve my anime art.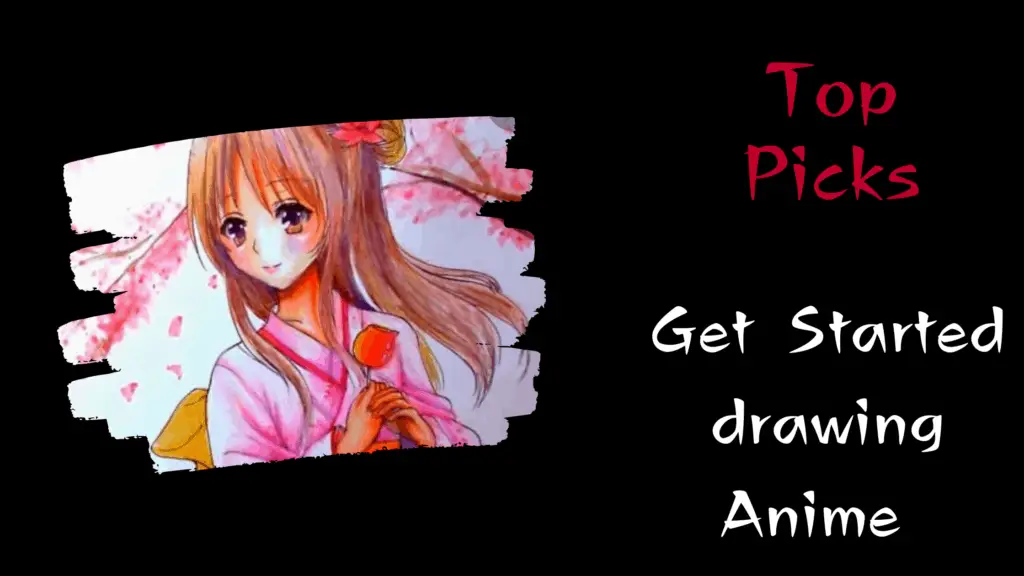 Books
This was the first anime drawing book that I picked up, and it really helped me get started.  It's a thorough introduction for beginners and it includes several templates across its pages that you can trace or copy to get a feel for the basic forms in anime and manga art.  Author Christopher Hart also goes into great detail to explain how to design your original characters with specific tutorials for different genders, ages, and personality types so you can be sure your characters' designs reflect who they are.
I liked volume one so much I decided I should try the next book, and I'm glad I did.  It's still beginner-friendly and follows the same format of the first book with templates to copy, but it gets a little more advanced. Amazing Girls goes into more detail about, well, girls.  Across styles, genres, and character types, this book has helped me become a lot more confident in my drawing skills.  I especially love how much detail and explanation Hart gives on drawing various anime poses so my characters have more attitude.
In the third volume, Tips & Tricks, Hart goes even deeper into detail with over one hundred techniques for elevating your anime artwork.  There is advice on correct placement of anatomical features, posing, and developing your own style, all with the familiar tutorials and guides.  The first two volumes gave me a great framework for my drawings, but this book is the one that helped me improve the most with easy to follow tips for better art.
Supplies
With the Manga Anime Drawing Tool Kit, I was able to jump right into the art.  It comes with all the basics you need to get started so you don't have to waste time figuring out what materials you'll need.  I like that it all comes in a convenient box that I continue to use for storage.  It's definitely a beginner kit and you'll add more to it over time, but it's a great place to start.
Bianyo's dual-tip markers have been my go-to when I want to use markers instead of paints.  They're significantly cheaper than other brand name markers but offer the same professional quality.  I love how versatile and vibrant they are.  They blend nicely and don't streak, making them great markers for anime and manga drawing.
Conclusion
When I was first getting into manga and anime drawing, the sheer volume of books, guides, markers, paints, and brushes was overwhelming.  Christopher Hart's Master Guide series has been invaluable in teaching me the basics and nuances of the art, and the anime drawing tool kit and Bianyo's markers provide great tools for any hobbyist.