I've been noticing an explosion of interest in kokedama, or Japanese hanging potless plants, in the last few years and it's easy to see why they've become so popular, combining wabi-sabi ideals with the growing trends of minimalism and waste-free lifestyles.  So I decided to try my hand at this art form.  I was happy to find that it was a fun activity and that you can make kokedama from a wide variety of plant types.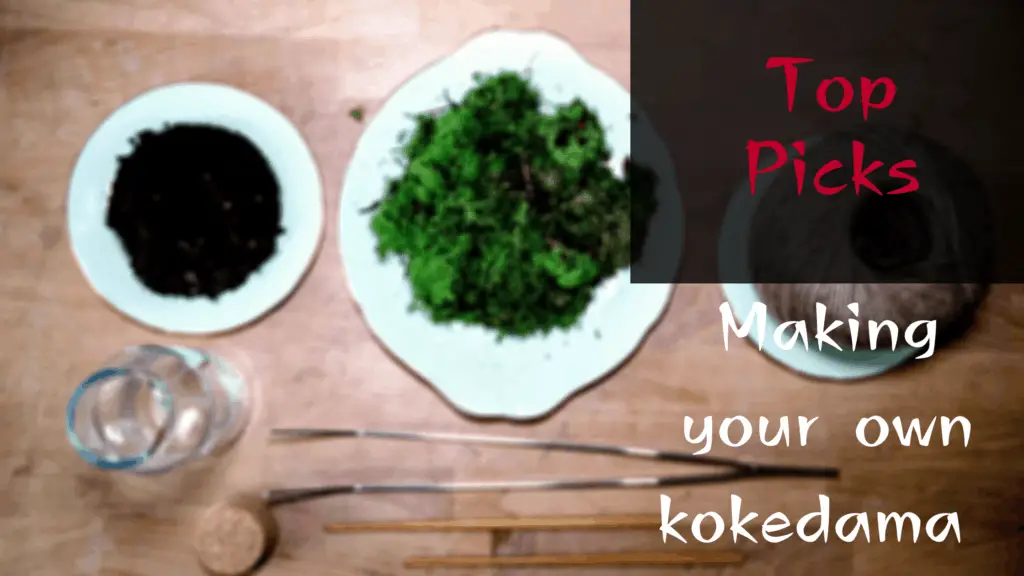 Kokedama Books
I love Hanging Kokedama: Creating Potless Plants for the Home as a reference for gardening. It has detailed instructions on how to create and care for almost any plant imaginable and includes beautiful, high-quality photographs for inspiration and instruction.  It offers so much valuable information on the methodology behind creating beautiful kokedama and even contains a list of online suppliers for materials that may be hard to find in your local area.
Another good resource is Kokedama: a Step-by-Step Guide.  In only 31 pages, this guide provides a solid introduction to creating kokedama with easy-to-follow instructions and information on daily care and other tips.
SUPPLIES
MOSS
One of the key components of kokedama is moss.  This makes up a substantial part of your plant bundle, so it's important to find a high-quality sheet moss that will elevate your plants visually.
The moss I always use is SuperMoss's Preserved Sheet Moss.  It comes in luscious, thick sheets and makes a beautiful addition to any gardening project, especially kokedama.  I love how long it lasts and the pieces are large and so easy to work with, especially compared to loose moss.  It provides great coverage and looks as natural as the forest floor.
You may not need 3.5 pounds of moss if you're only planning on making one or two small kokedama, of course, and if that's the case I'd recommend Galapagos Sheet Moss.  It's marketed to reptile owners, but that means high-quality moss with high absorbency and humidity control.  It's also thick and beautiful and offers beautiful coverage.
Another great option is the Fresh Sheet Moss from Glass Home Gardens.  This moss is sold specifically for terrariums and similar small-scale gardening projects, and it's fluffy and lush so it's perfect for your kokedama.  It will spring to life after a little watering and keep your kokedama beautiful and happy for a long time.
SOIL
You'll also need to pay special attention to the kind of soil you use when creating your kokedama.  The generic potting soil from the local hardware store is unlikely the do the trick – believe me, I've tried to make it work.  Instead, you need moist and spongey soil that is guaranteed to hold its shape.
When making kokedama and other Japanese-inspired gardening projects, I love using Muck-O.  Its name might sound gross, but it's the perfect consistency for these kinds of projects.  Though it's made in Michigan from peat muck, it's modeled after Japanese keto-tsuchi soil, and it retains moisture and holds its shape beautifully.  It's a top of the line soil product for kokedama, and the price might be a bit high for some gardeners, but I have had the best results with this soil in my kokedama.
The Kokedama Soil by Seed Balls is another great soil option.  It's a moist, nutrient-rich soil blend that is ideal for sustaining moss, and it's easy to work with.  Once you add a little water and knead the soil like bread it will be easy to sculpt into the shape you need and will retain that shape for a long time.
If you're looking for something slightly less specialized, use a peat moss like this one by Hoffman.  It's soft and easy to work with and I love that it doesn't come with any added fertilizers and is an impressive 99.8% organic.  You can mix it with soil to boost the soil's performance and help your plants get the moisture and nutrients they need.
Leaves and Soul also offers a Premium All-Purpose Bonsai Soil Blend that works very well for kokedama projects.  It's pre-mixed, so you don't have to worry about getting the ratios right.  It's designed to offer just the right mix of moisture and drainage, too, which is convenient and so important in a kokedama.  For a specialty soil, it's a really good deal, too!
WAXED POLYCORD
After you prepare the ball of soil and wrap it in moss, it's important to have waxed cord to wrap around the kokedama in all directions to hold it together.
There are a variety of waxed cords you can buy for wrapping your kokedama, but my favorite is this set by Maine Thread.  This is a set of six spools of 210 feet each, so you're sure not to run out of polycord any time soon.  I love the six subtle, natural colors, and I like having a choice of colors when creating my moss balls to add just a subtle hint of variety among them.
But maybe you don't need almost a quarter mile worth of thread.  Maine Thread also offers individual spools like this tan waxed polycord.  The natural tan color creates a subtle contrast to the dark green of the moss sheet and the cord is great for holding kokedama together.
If you're looking for something more natural than the polyester-based threads I've just mentioned, Bean Products has a Hemp Twine Ball available in a variety of colors and sizes.  It also comes in waxed and unwaxed varieties.
HOOKS
Now your kokedama is ready to display, and you get to decide whether you will place it somewhere or hang it.  When hung, they create a beautiful atmosphere – plus I like that they don't take up any table space – so consider some wall or ceiling hooks to display your creations.
WALL HOOKS
MIXXIDEA's Hanging Plant Hook is a heavy-duty option for hanging just about anything on your walls, from small kokedama to metal lanterns.  You can be sure that your kokedama will not come crashing down with this sturdy hook.  Plus I love that it provides plenty of clearance between the wall and the plant.
For half the price it's worth considering Onepeng's 6-Inch Hanging Plant Bracket.  It's shorter and has a simpler profile, which is great for smaller kokedama.
CEILING HOOKS
If you're looking for something a little more vertical, I can't recommend BeneLabel's Q-Hangers enough!  These little hooks are great for outdoor plant or decoration hanging, and despite their tiny size, they can hold an impressive 100 pounds!  They're also rustproof, windproof, and weatherproof, so they'll hold your kokedama or anything else you need to hang through any weather.
For a non-drilled option, ESFUN has a pack of Heavy Duty S-Hooks that are great for hanging kokedama over anything you can hook them onto both indoors and out: tree limbs, wood beams, rails, and other fixtures.
For hanging indoors, I also really like Junbei's Iron Art Hanging Plant Hooks.  They have a subtle profile and a simple installation process that fits in with any décor and I particularly love that they come with simple chains and hooks so you can vary the length and create beautiful kokedama displays with varying heights and levels.
CONCLUSION
Making kokedama by hand is an enriching and rewarding activity and they are an easy and natural way to beautify your space.  With the materials in this guide, you can get started on creating your own luscious kokedama moss balls.