Using a bento box has changed my life.  If you're not familiar, bento boxes are small, compartmentalized lunchboxes that originated in Japan that make carrying food convenient and easy.  
So how did it change my life?  
It took the stress out of packing my own lunch when I left the house in the morning.  No more trying to stuff mismatched tupperware into my work bag, no more worrying about leaks and spills, and no more getting frustrated, giving up on homemade lunches, and opting for greasy takeout for lunch instead!  
This simple switch has helped me eat healthier at lunchtime and save money by not going out for lunch anymore.  If you've been thinking about starting to use a bento box for your lunch, give it a chance.  You can use a bento box for all your favorite lunch recipes, or you can learn delicious, new bento recipes so your homemade lunch can be the envy of all your friends.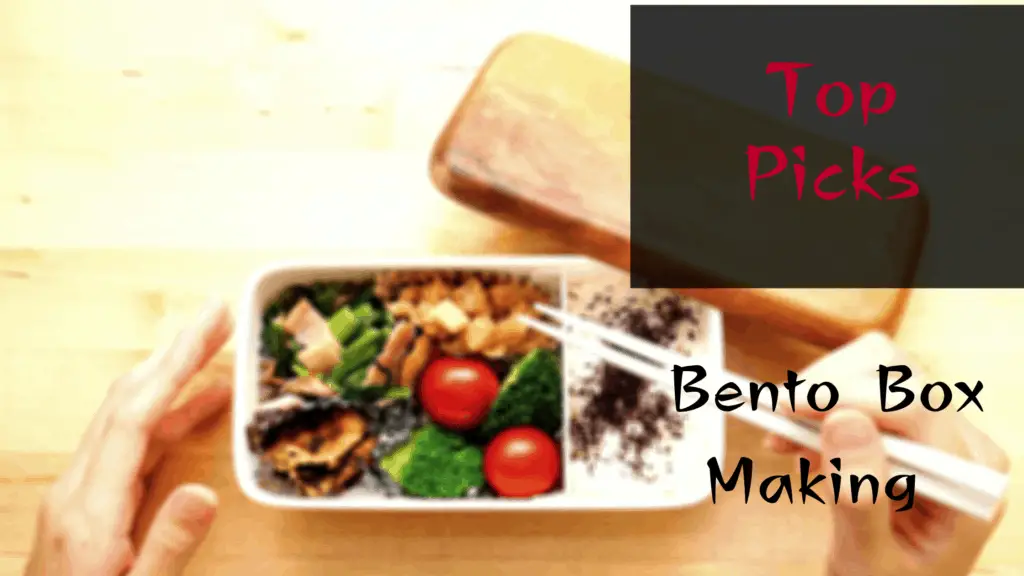 Bento For Beginners
If you're not sure what kinds of lunches you would even pack, I highly recommend Bento for Beginners: 60 Recipes for Easy Bento Box Lunches, a cookbook of bento-ready lunch recipes by Chika Ravitch.  Because the recipes are designed with bento boxes in mind, the portion size is perfect for one easy-to-carry lunch.  They're also healthy and delicious, a rare but exciting combination.  My favorite recipe so far is the Miso-Marinated Grilled Salmon.  Before diving into the world of bento, I never would have imagined I could have such a luxurious meal for lunch at work!  Ravitch goes into great detail with each recipe, showing you how simple it can be to make a variety of healthy dishes you might have thought you could only get at a Japanese restaurant.  With sixty easy, beginner-friendly recipes, you could have a different lunch every work or school day for three months before repeating.  And by then, you'll be a bento-making pro and you can start designing your own meals and variations!  In fact, Ravitch doesn't just give you delicious bento box recipes.  She shares a good mix of actual recipes and bento ideas.  She also explains the basic construction of a bento meal, what should be included, how much, and how it should look, smell, and taste.  This way, she empowers you to get creative with your bento box and to take your recipes into your own hands.
The Best Bento Box
The key component to bento lunches is a reusable, portable bento box.  I love using monbento's large square bento box.  It's larger than the average bento, which is great for adults with a long workday and a healthy appetite.  The large size also means you can accommodate more variety in your lunches, and it is the perfect size to fit a sandwich or any bento meal you can come up with.  As with any high-quality bento box, it is BPA- and BPS-free and completely food-safe.  You can trust monbento to provide a safe and high-quality product.  They come in a variety of lovely colors, and I appreciate the simplicity and subtlety of my black bento box.  What really sets this bento box apart is the leakproof design: each stackable compartment has a silicone lid that prevents leaking in your bag, and it also features a separate top lid to keep the whole bento together.  I love that it's dishwasher-, microwave-, and freezer-safe, so it's easy to clean, perfect for leftovers, and great for any meal at any temperature.
The Best Bento Set
Another great bento box is Umami's Premium Bento Lunch Box.  What's great about this bento box is that it comes loaded with extras, all for an impressively affordable price.  Besides the two stackable containers and leakproof lids, it also comes with several great accessories.  Movable dividers mean you can further parse out your foods inside.  The included three-piece cutlery set locks into place so they don't jangle around in your bag.  It even comes with a sauce container so you never have to worry about spills or leaks.  It is also BPA-free and safe to use in the microwave, freezer, and dishwasher.  It comes in a large variety of sizes and colors and you can always get spare parts to customize it to fit your lifestyle and upgrade your Umami bento box over time.
The Best Budget Bento
If you're looking for the best low-cost bento box available, I recommend this bento box by Vinyl Etchings.  It comes with three skinny, stackable compartments and instead of a large elastic band to hold the boxes together it comes with a strong plastic clip.  This bento box also includes a multifunctional cutlery kit: the fork has a subtly serrated edge for cutting, and the back ends of the fork and spoon also double as chopsticks.  It's dishwasher safe and BPA-free and you can safely use it to reheat food in the microwave so it's a convenient addition to your lunchtime routine.  It also fits perfectly into the included insulated carry bag, which you can carry on its own or fit into your larger work or school bag to keep your food separate and insulated.
Conclusion
By now you should be ready to make the leap into the wonderful world of bento lunches.  I am not exaggerating when I talk about the life-changing effects it had on me – and my wallet and waistline!  Using a bento box makes it so easy to bring your own lunch from home, and you can use cookbooks like Bento for Beginners to make delicious and novel recipes that will make you the envy of everyone you eat lunch with.
You can't go wrong with any of the three bento boxes I've highlighted here.  High-quality boxes can be found at a range of price points, so don't opt for a cheaply made plastic box.  Look for high-quality plastics that are BPA free.  The best bento boxes will have leak-proof lids between compartments, and steam valves in the lids for microwaving.